I've always loved Taylor Swift's style, but she really stole the fashion show in 2015. She spent a lot of time at awards shows and on stage at her sold-out 1989 World Tour, and even still her fashion moments were iconic so many times this year. If you want to relive the greatest style moments from your favorite Style singer, look no further than this list!
1. Floral Matching Set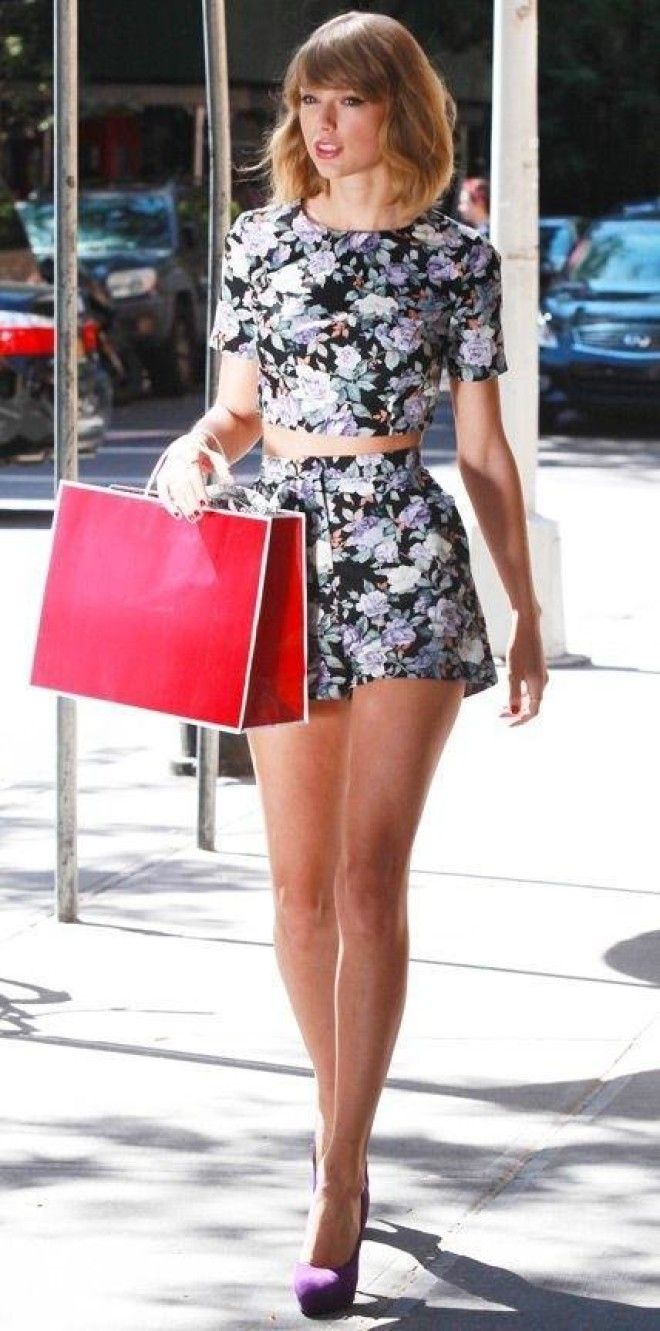 This gray floral matching set looks amazing on Taylor!
2. Taylor Swift's Concert Look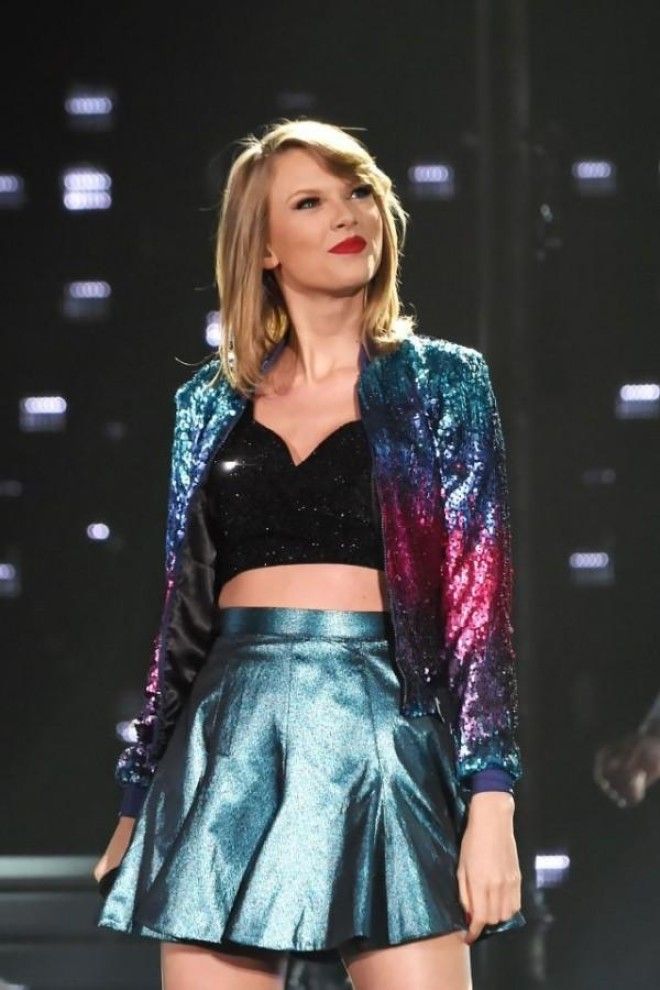 One of her most colorful looks from the 1989 tour, Taylor opened the show with this beautiful outfit every night!
3. Taylor Swift in Jenny Packham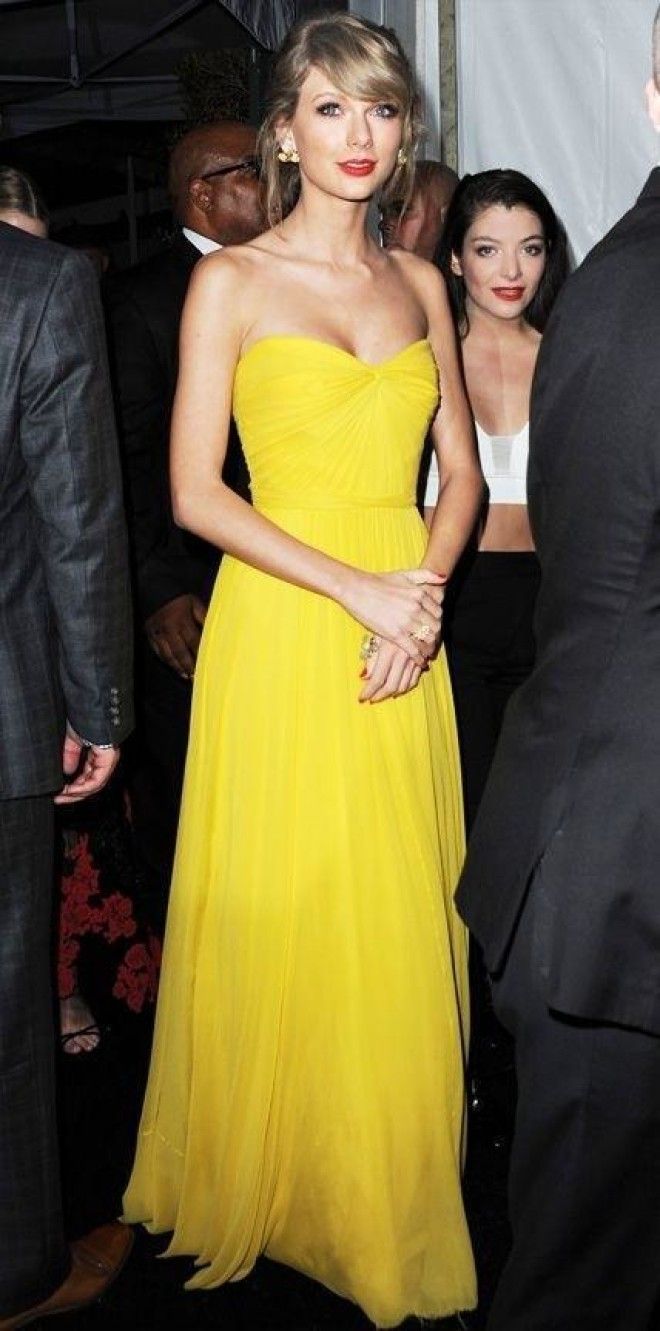 This stunning yellow dress is a highly underrated look on our favorite T.Swift!
4. Keds Photoshoot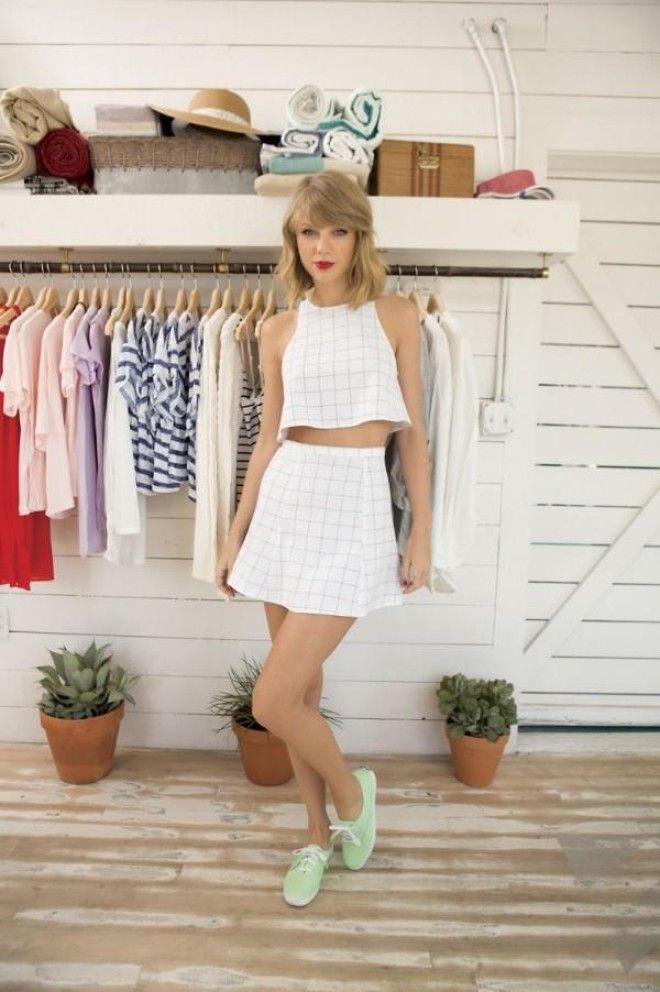 Even when posing for a photoshoot, Taylor's style is perfect!
5. Back to Basics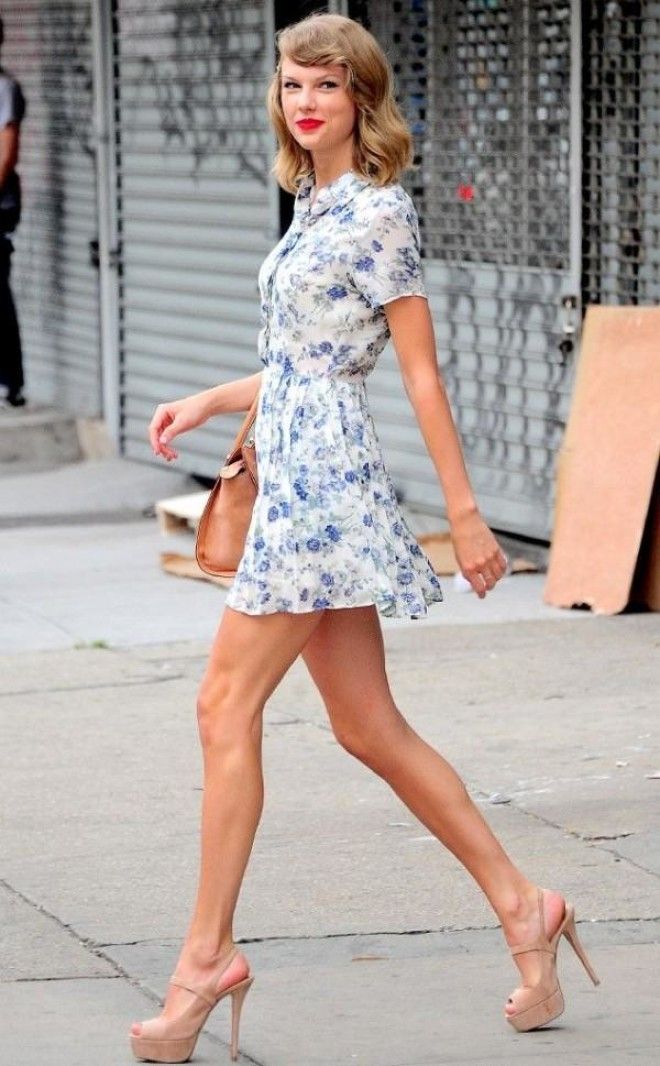 Taylor went back to her roots in this light, floral mini dress.
6. Grammy Awards 2015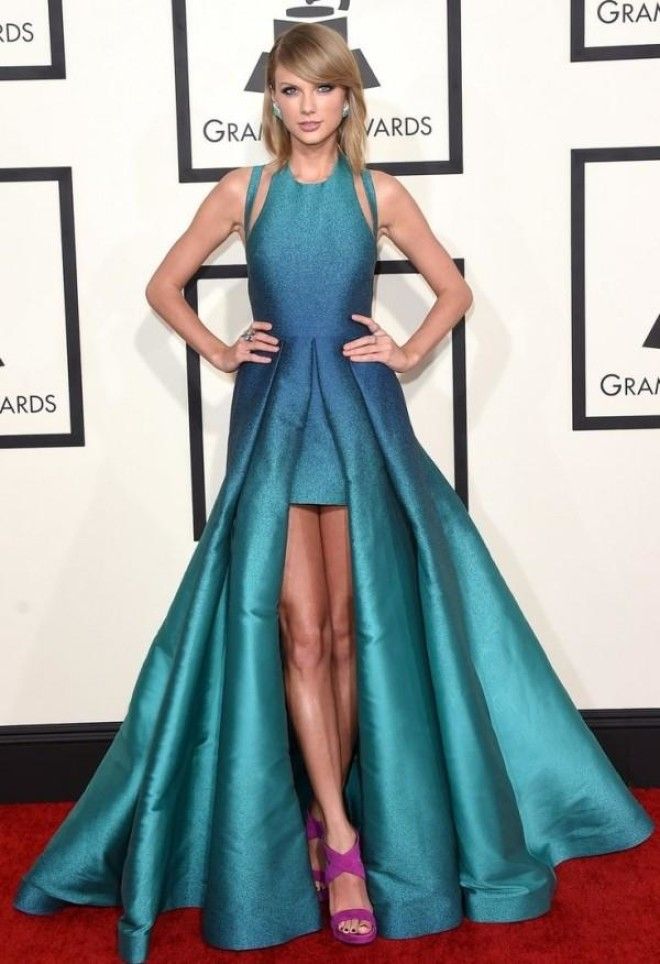 Remember when Taylor caught the attention of everyone in this gorgeous number at the Grammys?
7. 2015 IHeartRadio Music Awards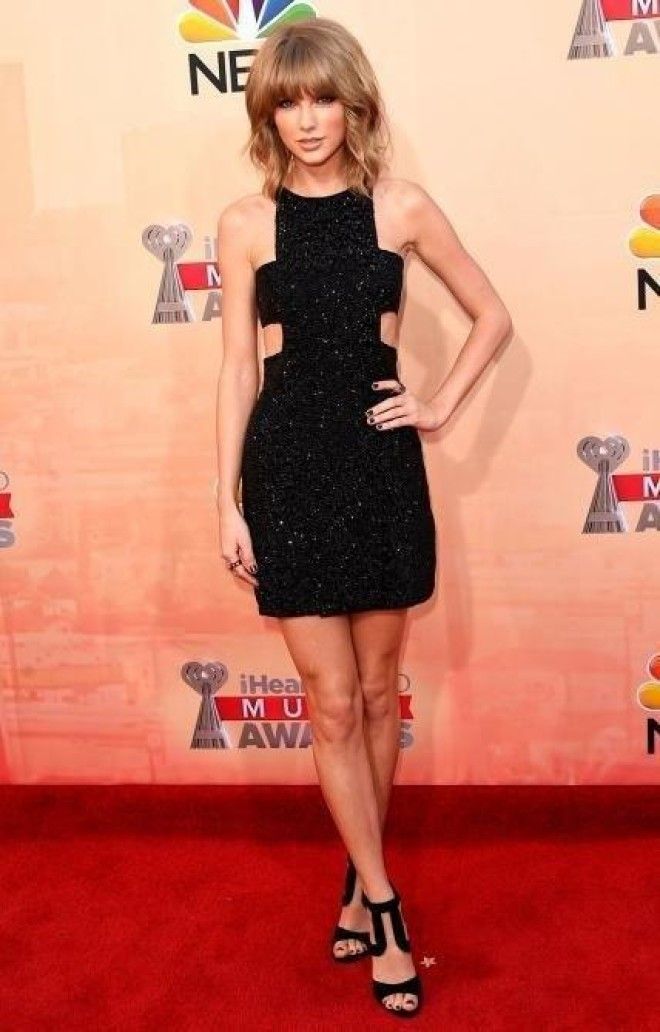 Taylor killed it in this simple black dress!
8. Shopping in West Hollywood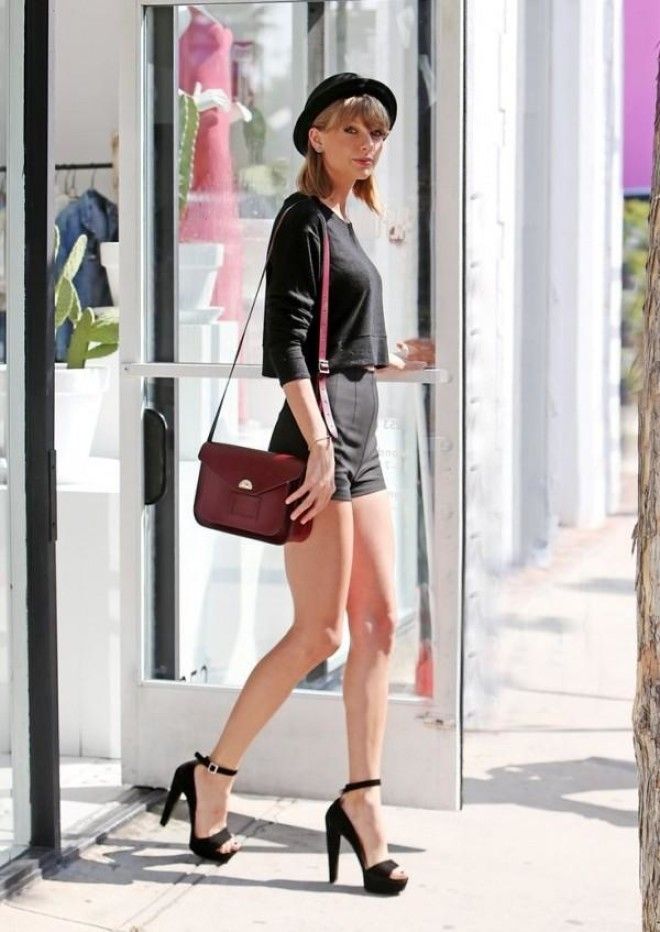 Even when she's just shopping in California, Taylor looks like she belongs on the runway!
9. Another Keds Look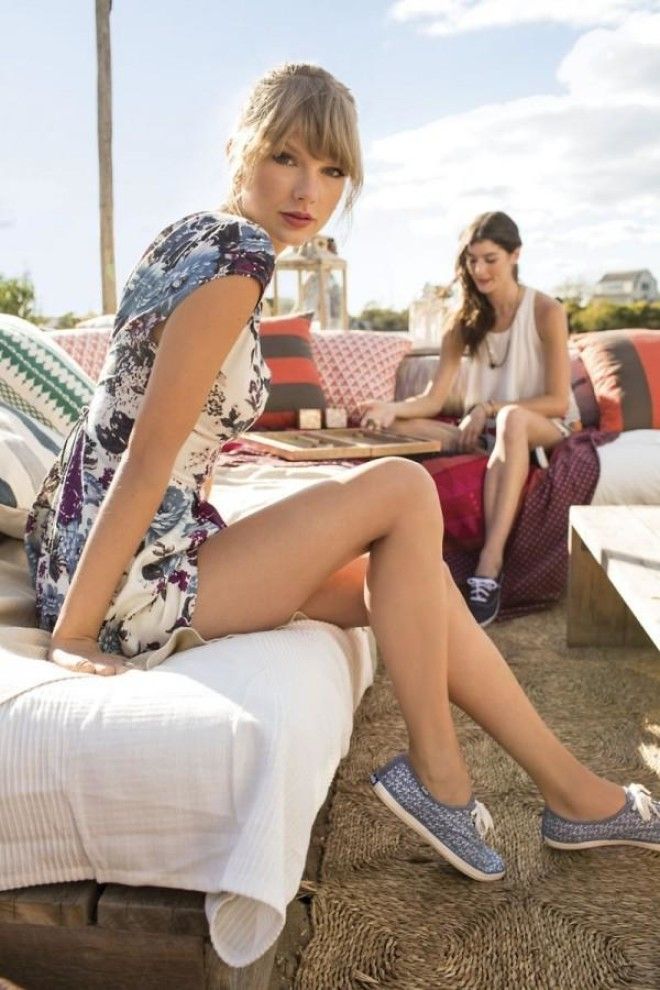 This floral number is so pretty with the blue shoes!
10. 2015 Brit Awards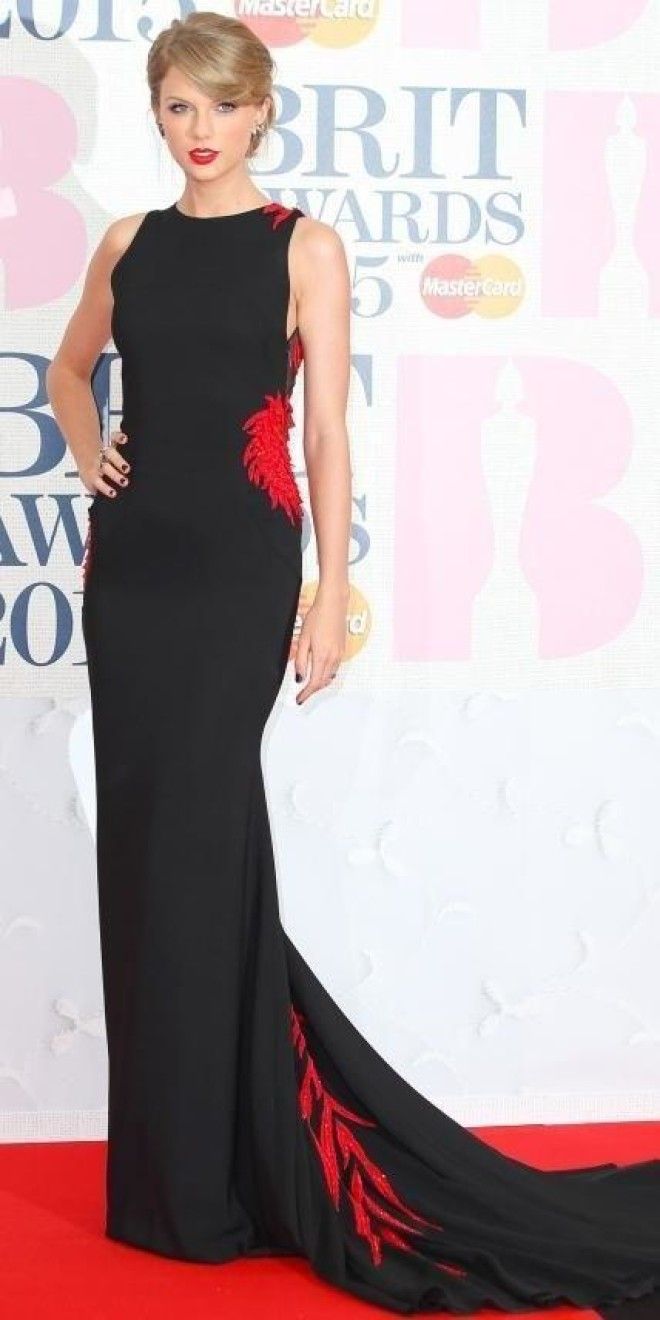 Taylor stunned in this black and red gown!
11. Simple Black and Burgundy Outfit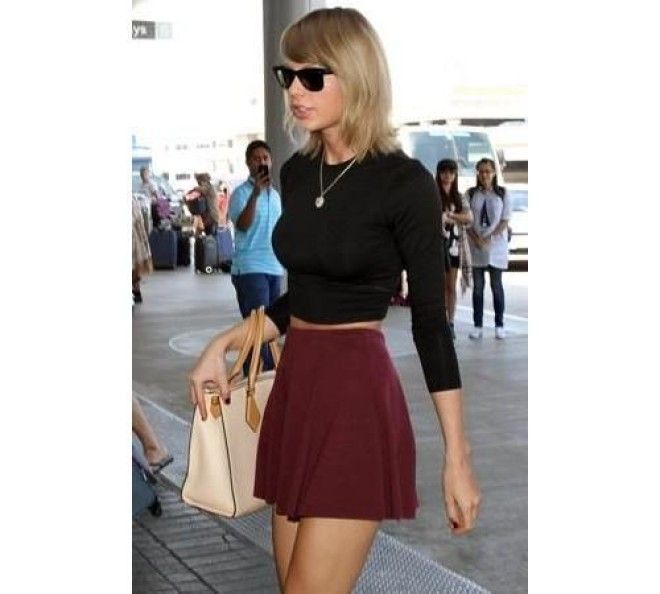 This simple look is amazing on Taylor Swift!
12. Suede Skirt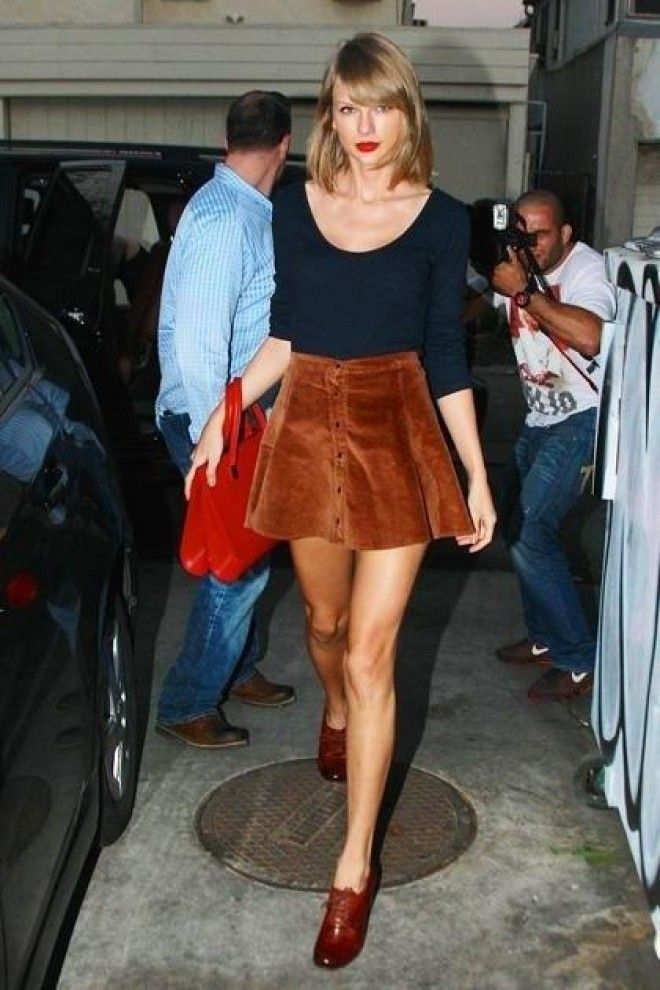 This suede skirt never goes out of style, pun intended!
13. Laser Cut Dress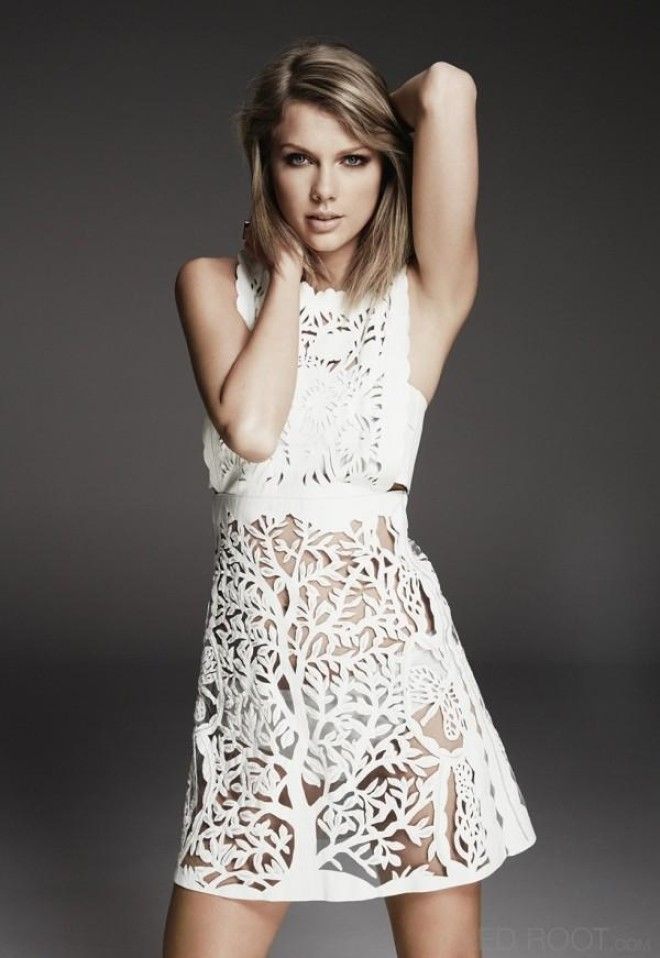 Only Taylor Swift could rock a laser cut dress like this!
14. Graphic Dress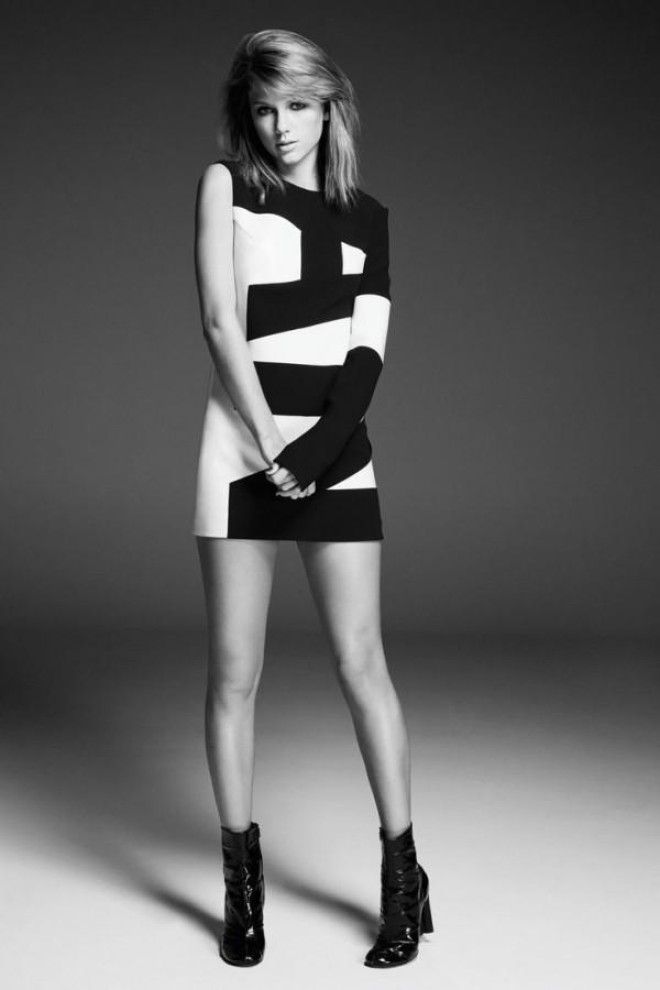 How often do you see a graphic dress? Taylor wears it so well!
15. Keds Look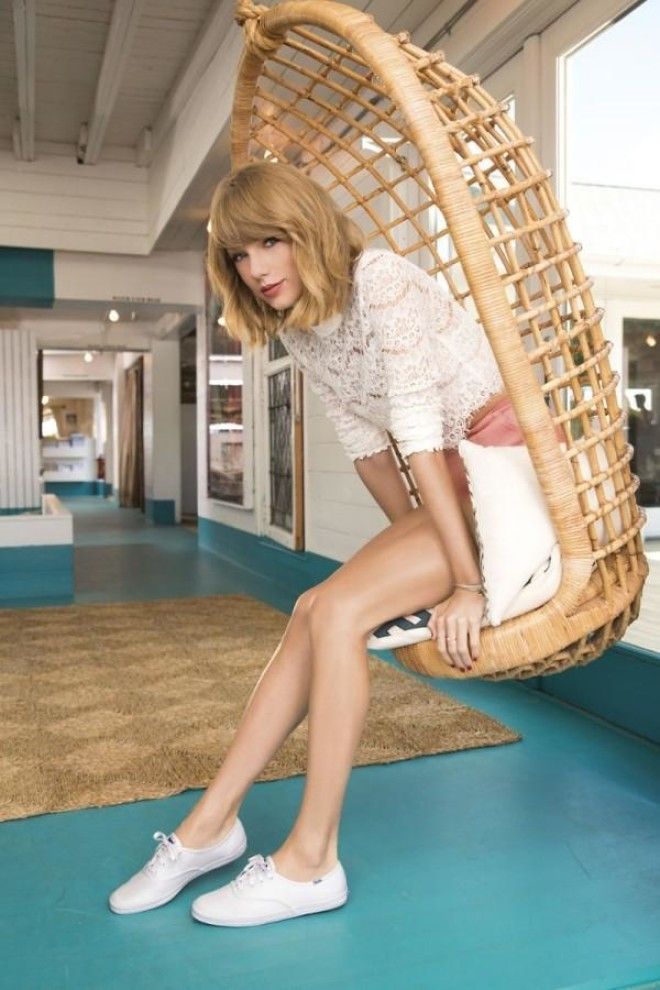 Taylor's casual look for Keds here is so much fun!
16. New Take on Overalls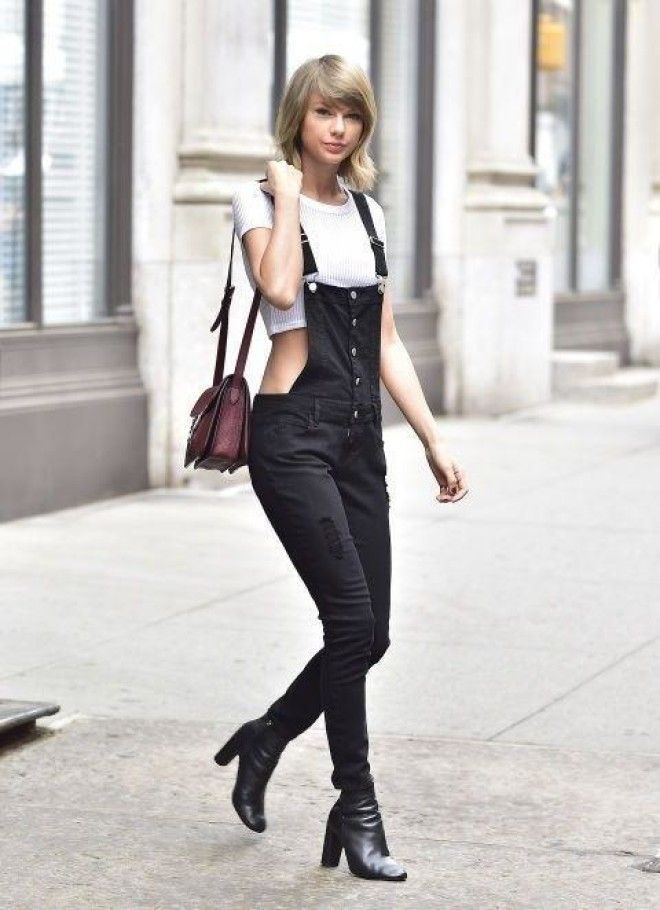 Taylor Swift singlehandedly brought overalls back with this gorgeous outfit.
17. Pastel Matching Set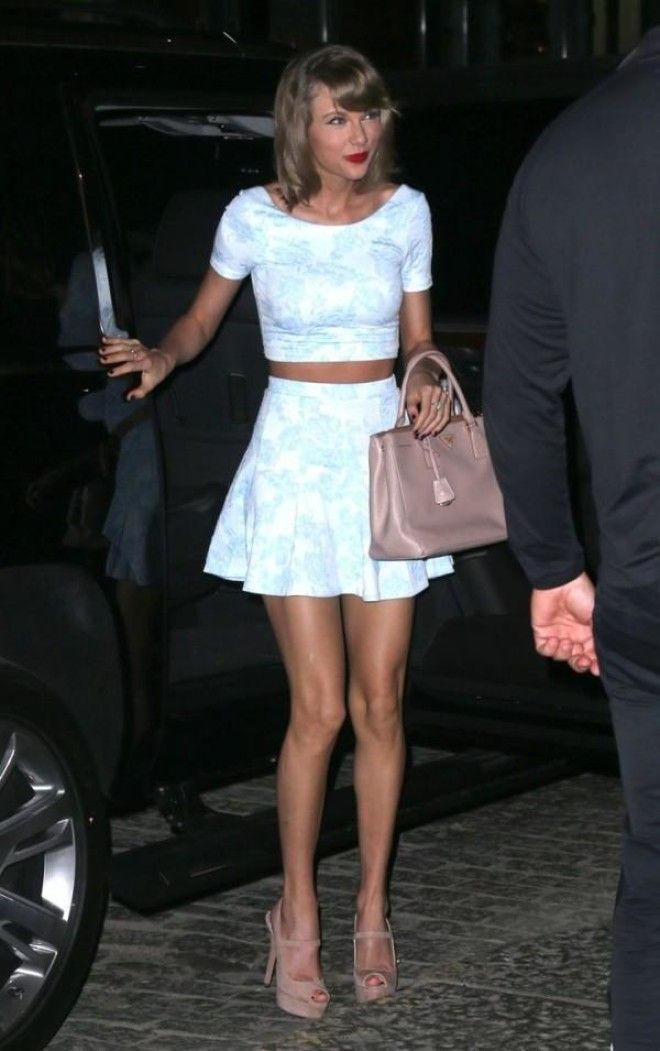 These pastels are so pretty! It's killing me!
18. Classic Taylor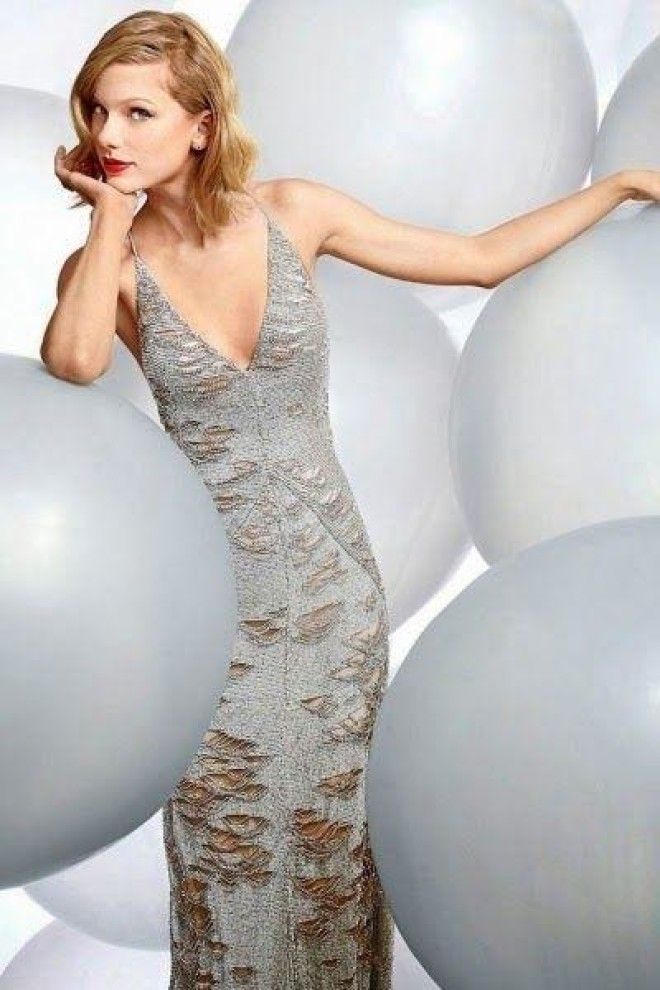 Taylor is seriously channeling Audrey Hepburn with this gorgeous dress!
19. Red Coat and Riding Boots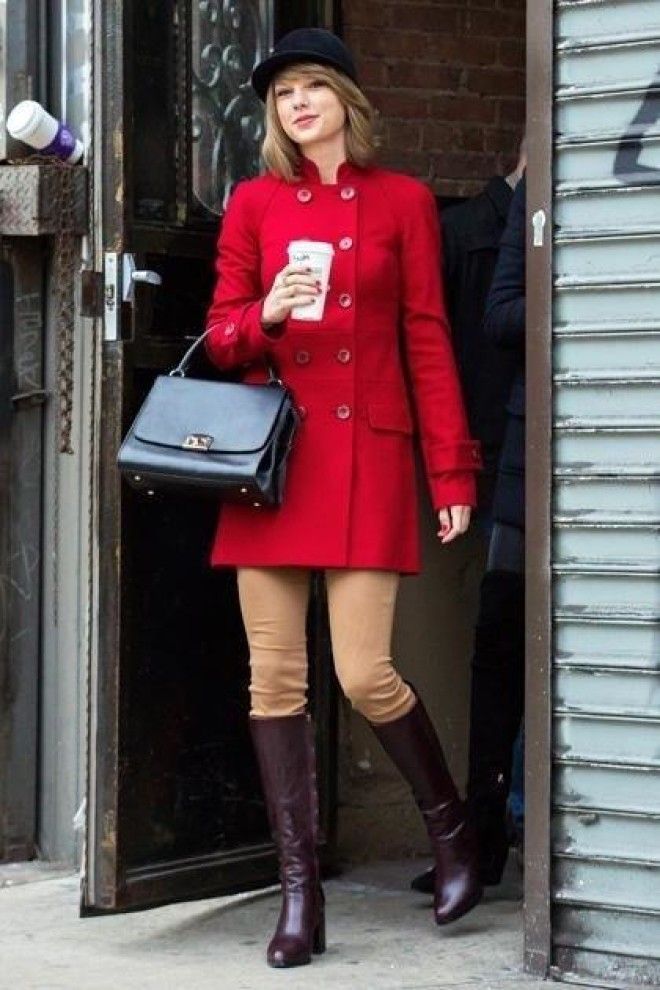 If only all of our winter fashion was this chic!
20. How You Get the Girl Outfit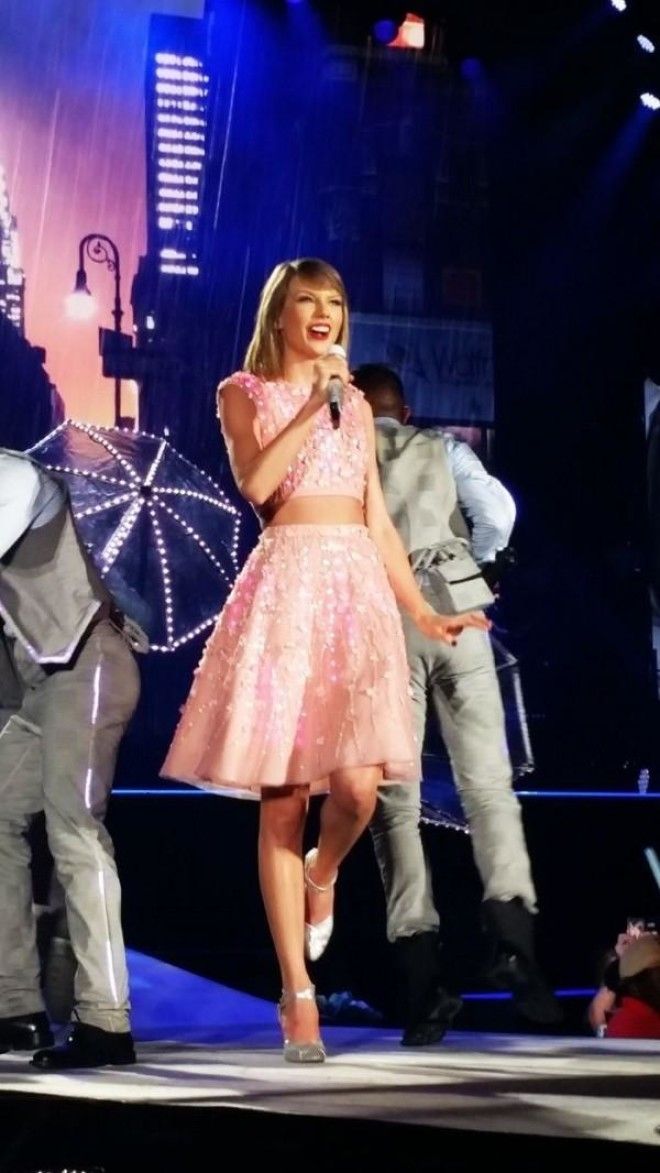 This outfit lit up while Taylor Swift sang How You Get the Girl on the 1989 tour, and it was seriously beautiful!
21. Clive Davis Pre-Grammy Gala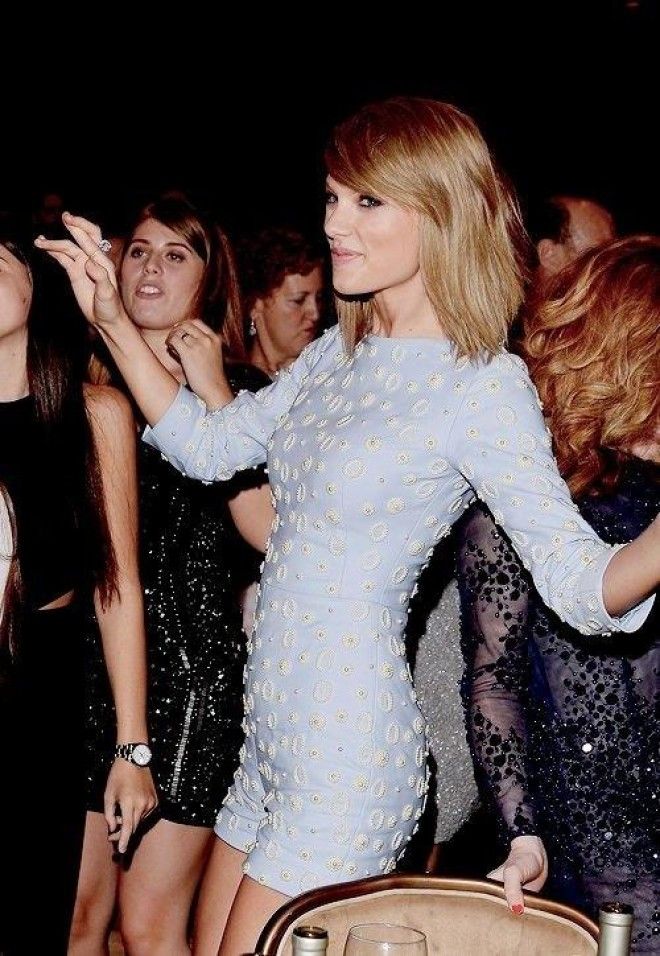 She kills it in mini dresses always, but this one is especially stunning!
22. Floating Runway Look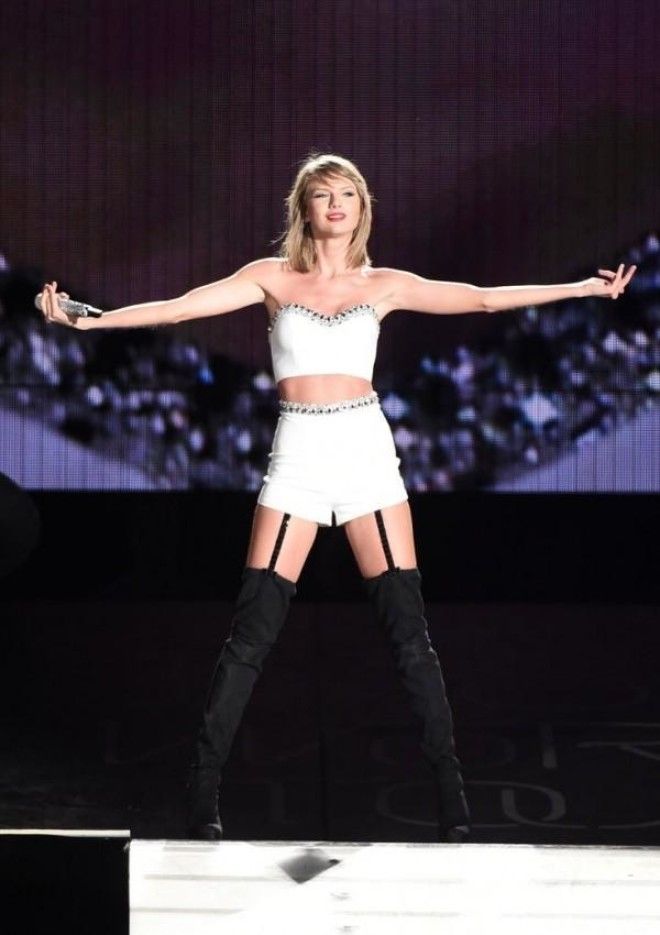 At a certain point in the show, Taylor's giant runway lifts from the ground and spins around the arena while she sings a few songs. This is the iconic outfit she wears during those songs!
23. Her GQ Look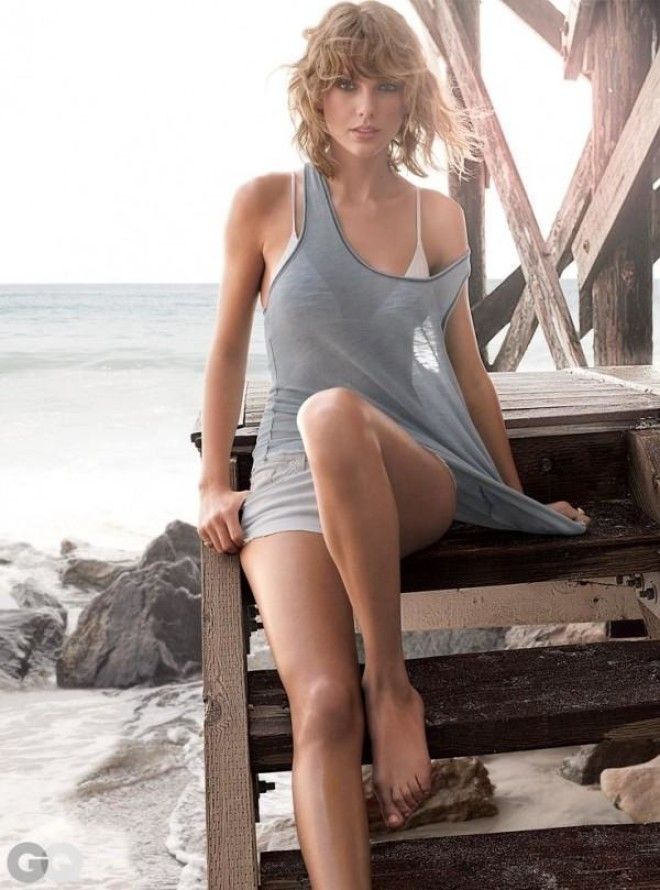 Even in nearly nothing, Taylor Swift looks put-together and stylish!
24. Selena Gomez and Taylor Swift at the 2015 VMAs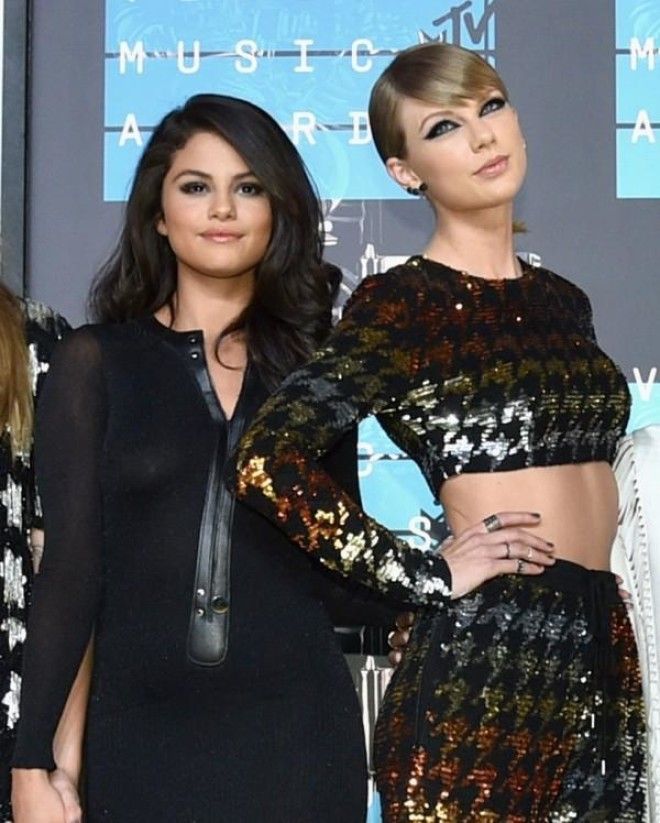 Everyone loved Taylor's outfit when she showed up to the VMAs with her squad in tow!
25. Taylor Swift and Calvin Harris' July 4th Weekend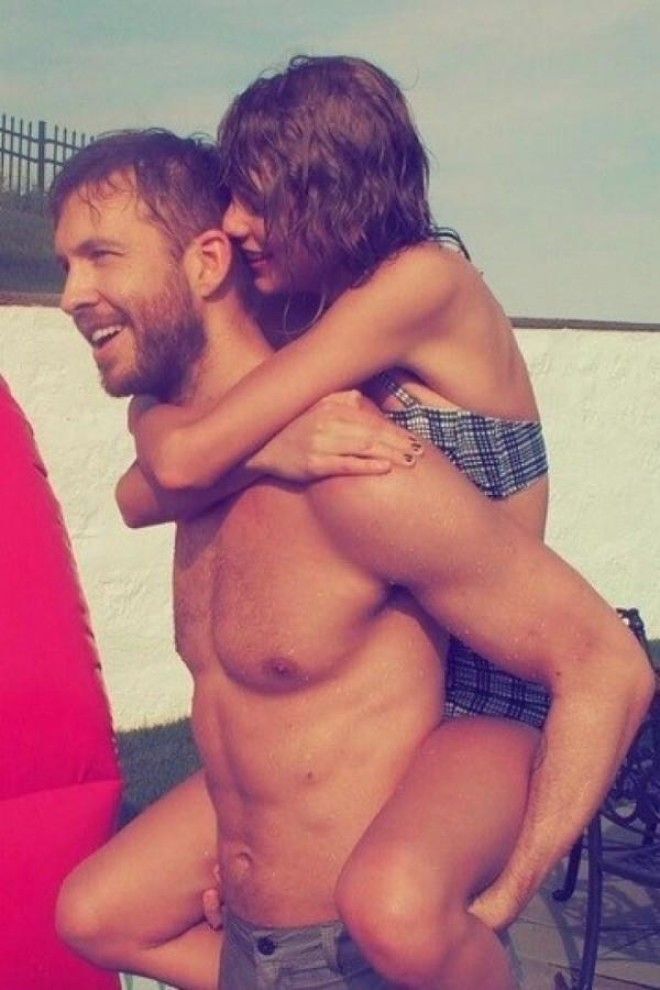 Happiness looks great on Taylor Swift, and so did this adorable swimsuit!
26. White Matching Set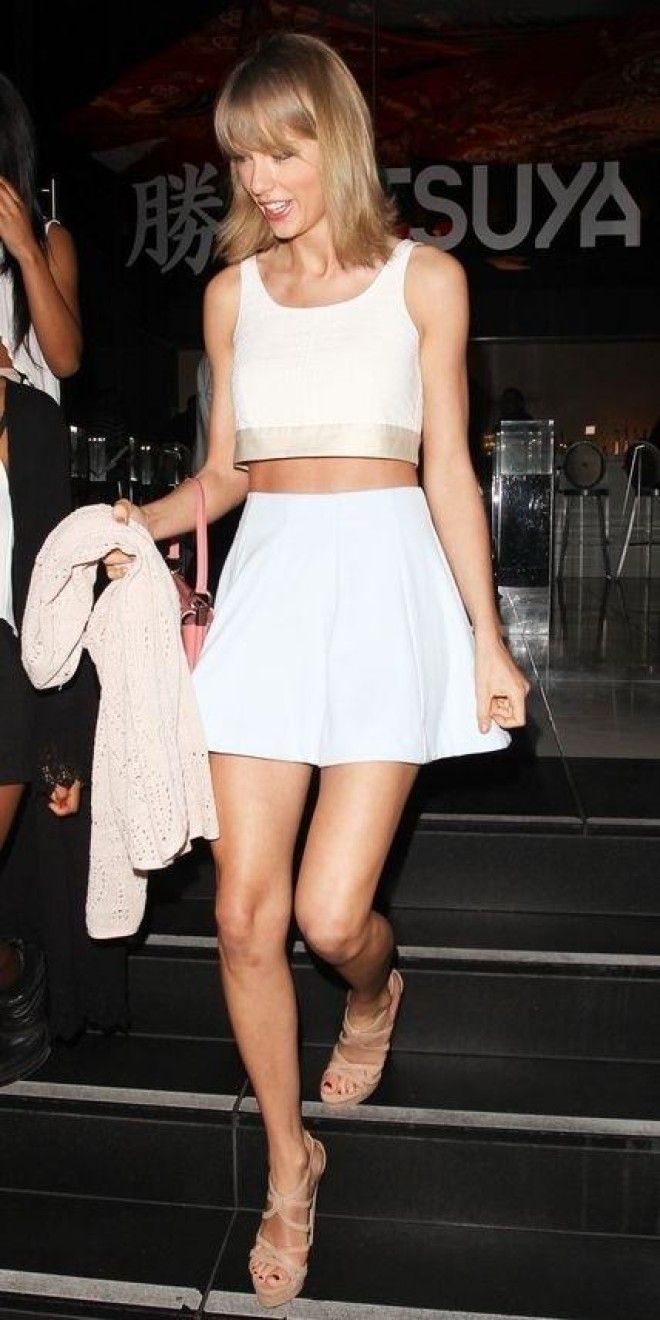 This airy white look is so beautiful on this goddess!
27. Cutest Couple at the BBMAs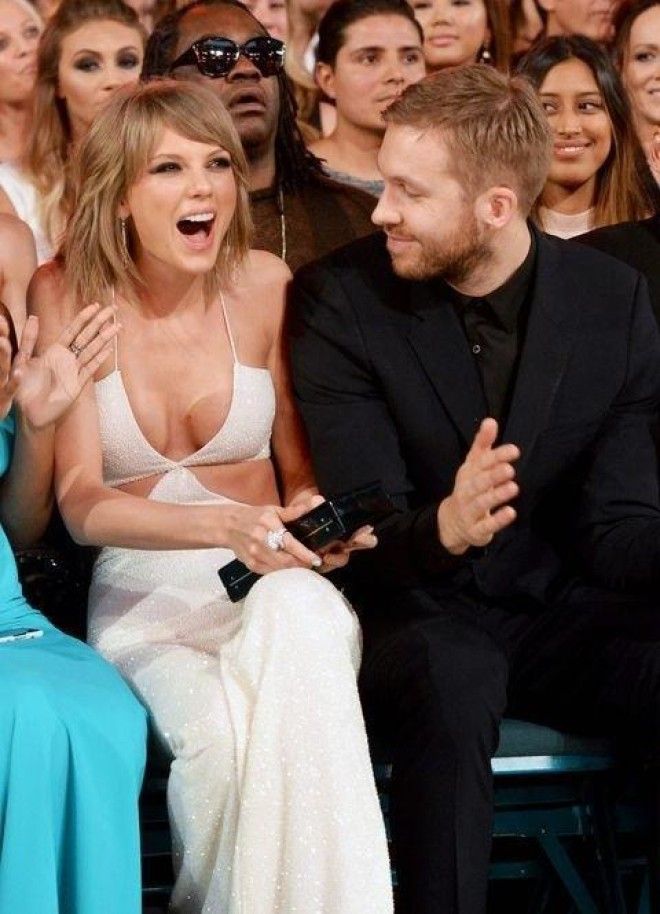 Taylor looked great in this jumpsuit, and with her gorgeous boyfriend on her arm!