Now with over 80 million photo uploads
per day
, Instagram is sure to capture virtually all of humanity's inanity. At some point, if you've seen one sunset, selfie, or Starbucks order, no matter how perfectly shot or filtered, you've seen them all. But none of that precludes the fact that Instagram's unprecedented powers of communication can be used to actually make a difference in this world. It's not always easy to separate wheat from chaff, but whether saving animals, feeding the hungry, or documenting humanity's appalling lows and wondrous highs, here are 21 inspiring Instagrams that used their reach to effect real change in 2015.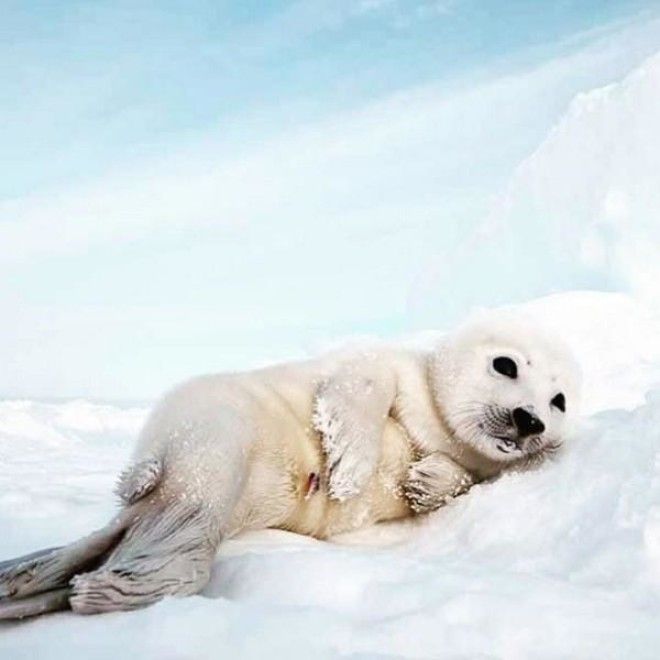 Over the last 15 years, Oceana, the largest international ocean conservation group, has completed dozens of successful large-scale campaigns to save ocean habitats and their residents from dangers like oil drilling, overfishing, and pollution. In North America, they've saved three-quarters of a billion acres of ocean from destructive trawling practices. In Europe, they've stopped tens of millions of tons of pollutants from being dumped into the ocean.
Furthermore, Oceana works to save today's threatened marine species, like the sea lion pictured above. In recent years, climate change has caused an increase in marine parasites that have ravaged their populations.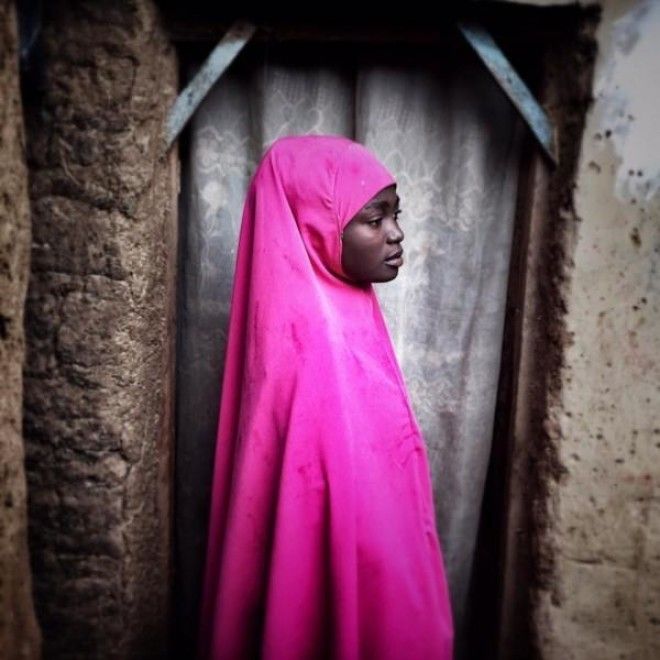 It's virtually impossible to think of a greater hero than Malala Yousafzai. In 2009, when she was just an adolescent in Pakistan, she began writing a BBC blog protesting Taliban abuses, especially their prevention of education for females. In 2012, after her efforts had attracted worldwide attention, a Taliban gunman shot her through the back of the head. She not only survived, she went on to establish The Malala Fund, a global advocacy group for female education, and won the 2014 Nobel Peace Prize, using her $1.1 million prize money to build a school for girls in Pakistan.
This year, photos like the one above (depicting Hannatu Abbas, an 18-year-old Nigerian girl who defied tradition and chose education over forced marriage) have allowed The Malala Fund to reach new heights in the fight for freedom and education.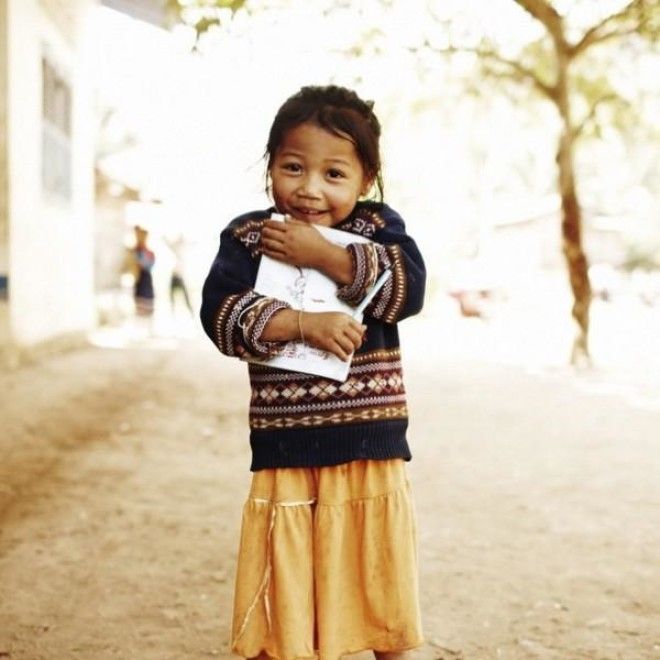 "We don't do charity work," reads Pencils of Promise's mission statement. "We make long-term investments."
Since 2008, the organization has built 266 much-needed schools in developing nations. And true to their word, they've trained local populations to keep the schools self-sustaining and keep children like the girl above (and the countless others that populate the organization's Instagram feed) educated.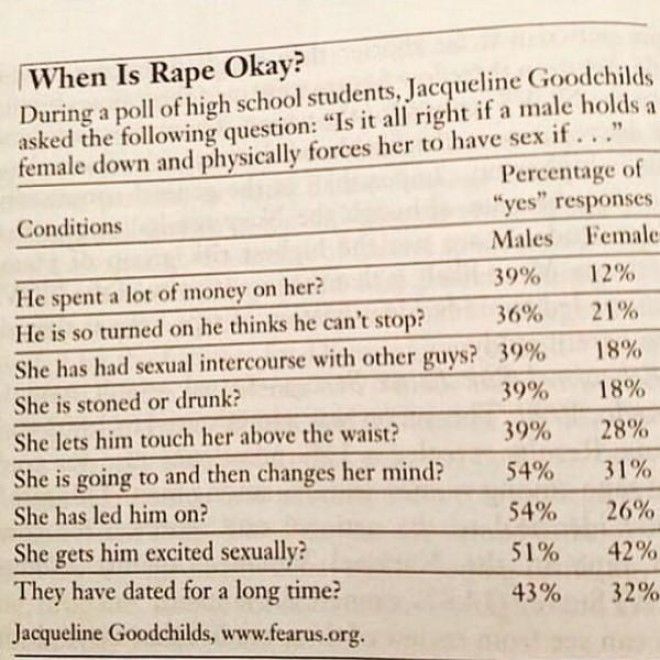 With her #StopRapeEducate campaign, activist Amber Amour is helping to expose the truth about the prevalence of rape and the sexist culture that supports it. "Rape culture is engrained in all of us," she writes, "without even knowing it. Education plays the role of unlearning rape culture and creating a culture of consent."
The image above shows the results of a survey of high school students about when rape is acceptable. While the survey was taken in 1978, and we can hope that attitudes have changed significantly since then, the results are nevertheless absolutely chilling.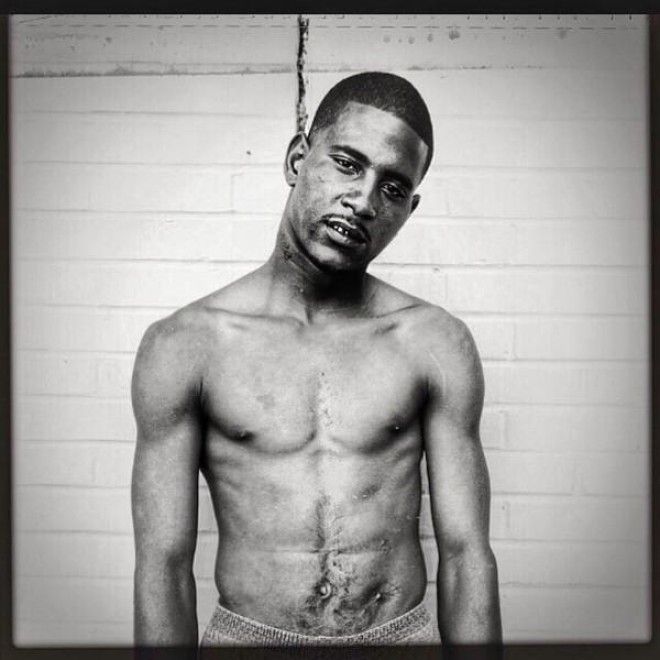 The starkly beautiful photojournalism of Radcliffe "Ruddy" Roye would have earned attention and acclaim purely on its aesthetic merits. But in a year in which the plight of black Americans remained at the forefront of the national discussion, Roye's alternately heartrending and uplifting photos proved especially poignant.
Taken from a series entitled "Forgotten People," the photo above shows a man from Mobile, Alabama who was left homeless after Hurricane Katrina.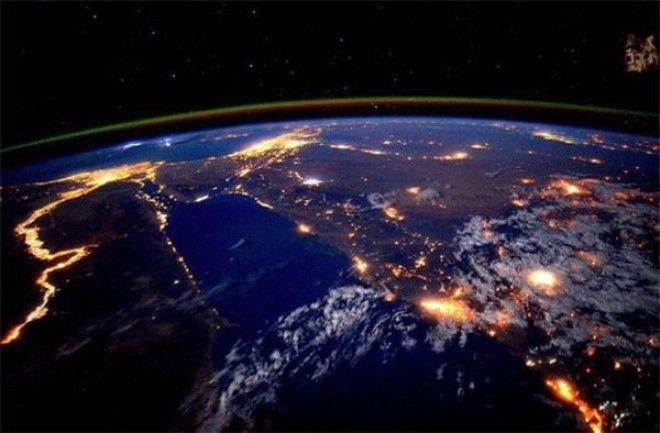 In a watershed year for space exploration, NASA's Instagram was filled with stunning--and humbling--images of our planet, the newly photographed Pluto, and beyond.
Above is a photo taken from the International Space Station by astronaut Scott Kelly. The gilded ribbon on the far left is the Nile River.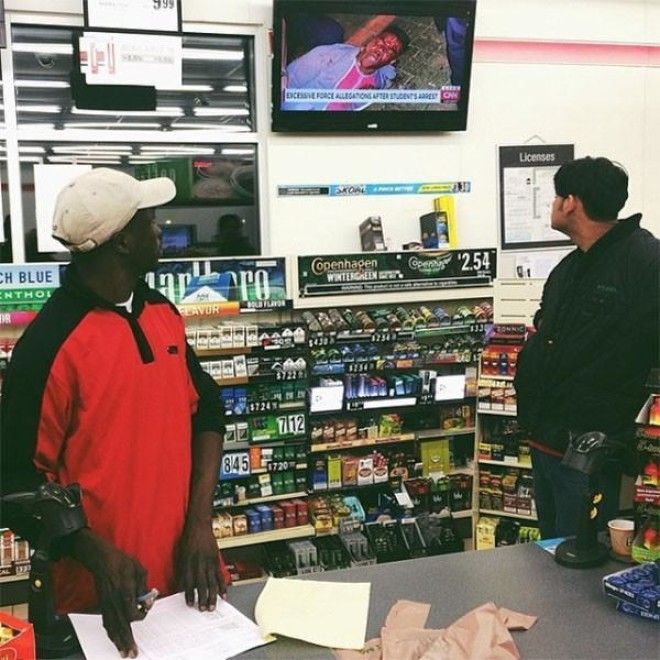 Black Lives Matter's Instagram blends its grassroots organizing campaigns with impactful images of the many unique issues—such as police brutality (glimpsed above)—facing the black community today.
Moreover, alongside this, you'll also find inspiring images of strength, resilience, and beauty.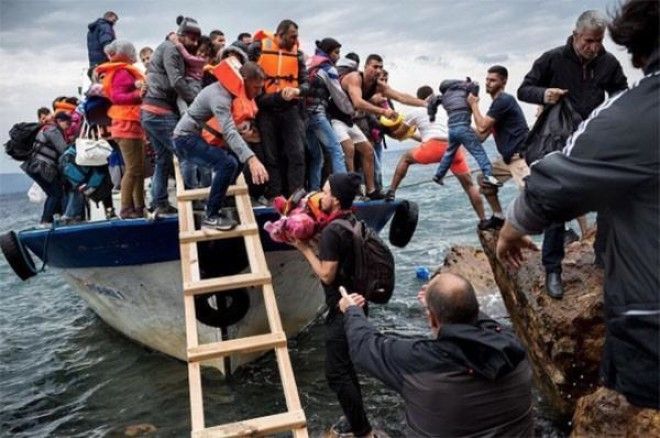 Traveling far and wide to uncover human rights abuses around the globe, Human Rights Watch uses Instagram to highlight unjust and under-reported conditions that many around the world face on a daily basis.
Above, refugees frantically board a boat in search of a better life. This year, according to the UN, nearly 1 million refugees from the Middle East fled to Europe.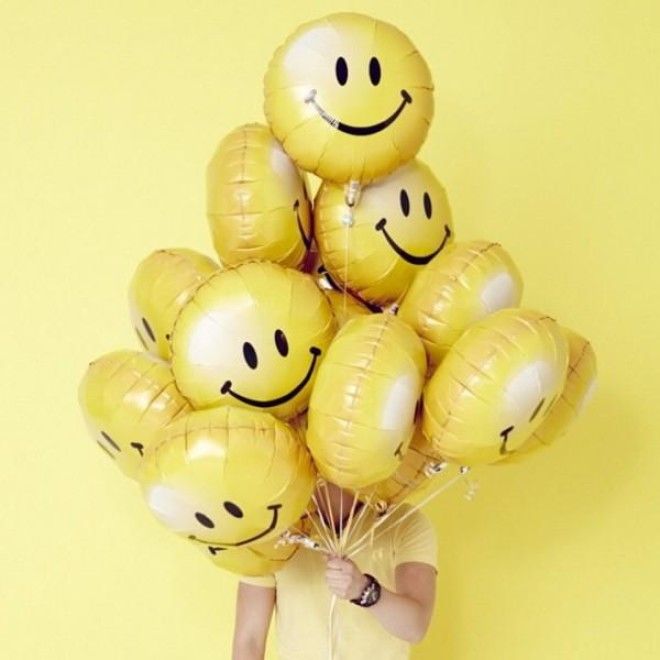 Without question, 2015 was a landmark year for the transgender community. Caitlyn Jenner made headlines, transgendered characters saw representation on television, and Instagram stepped in to raise awareness.
This summer, Instagram partnered with Miley Cyrus to launch #InstaPride, a campaign that shared stories of both struggle and resilience from transgendered people around the world (above is the campaign's first photo).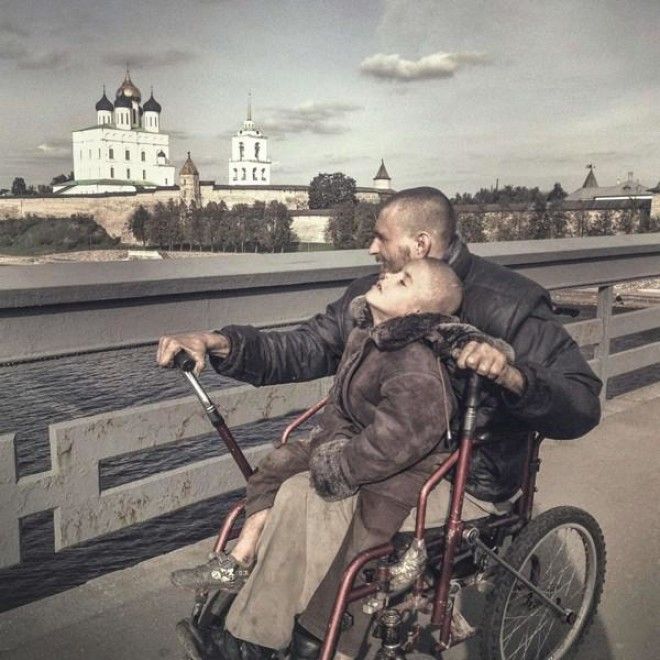 Dmitry Markov works with orphans and disabled children in Russia. This year, he was able to use his Instagram following to reveal the children's sadly underrepresented plight.
Markov was awarded a $10,000 grant from Getty Images and Instagram for his work. Two other photographers highlighting underrepresented communities were also awarded grants in what was a historic partnership between two giants of the world of photography, one old and one young.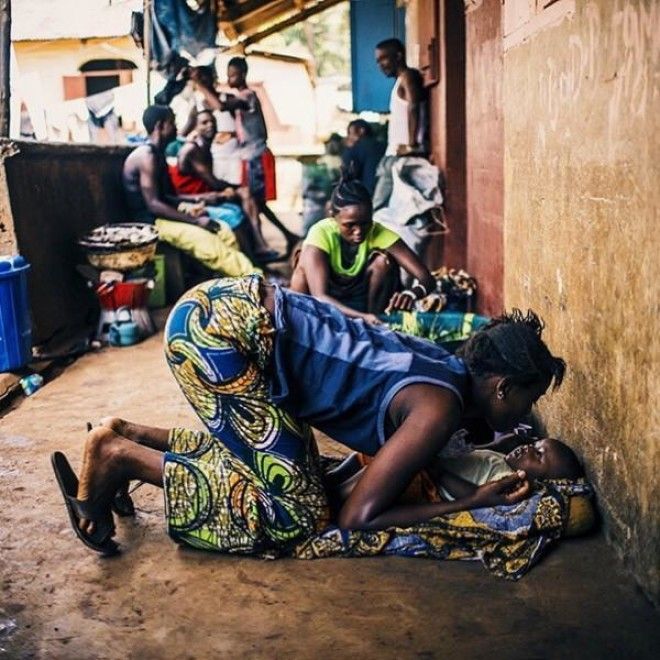 Though Instagram launched in 2010, and has since become an essential tool in media and journalism, it wasn't until this year that The New York Times, perhaps the most widely recognized news source on the planet, joined the photo sharing network.
Their very first photo (above) gave the world a touching reminder that brief tender moments can still bring hope to areas in crisis--in this case, Ebola-ravaged Sierra Leone. Fortunately, however, 2015 was an important, positive year in the fight against Ebola, with epidemics thwarted and promising new treatments and vaccines on the way.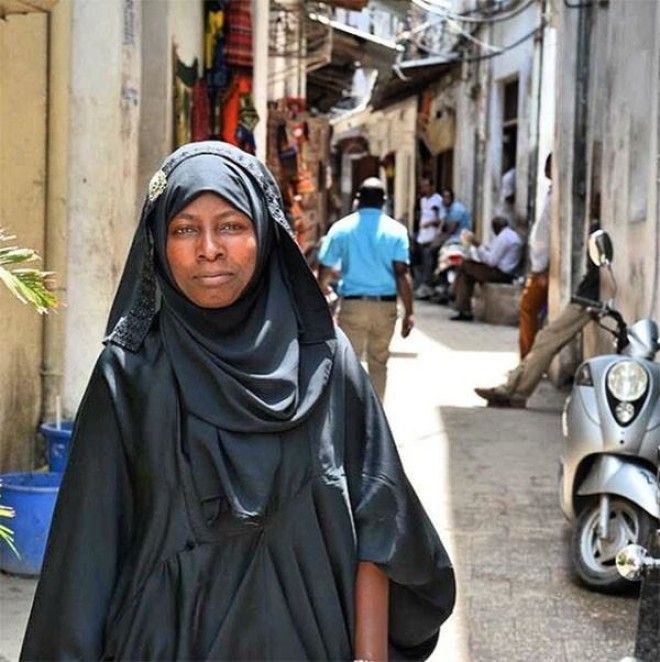 UN Women uses its Instagram account to provide updates on gender equality around the world, and the unique issues that women in developed and developing countries face at home and in the workforce.
Above is a photo of Zawadi Mrisho Iddi, a 24-year-old woman who ran for Zanzibar's House of Representatives this year. Over 1,000 women ran for public office in Zanzibar's parent country of Tanzania in 2015.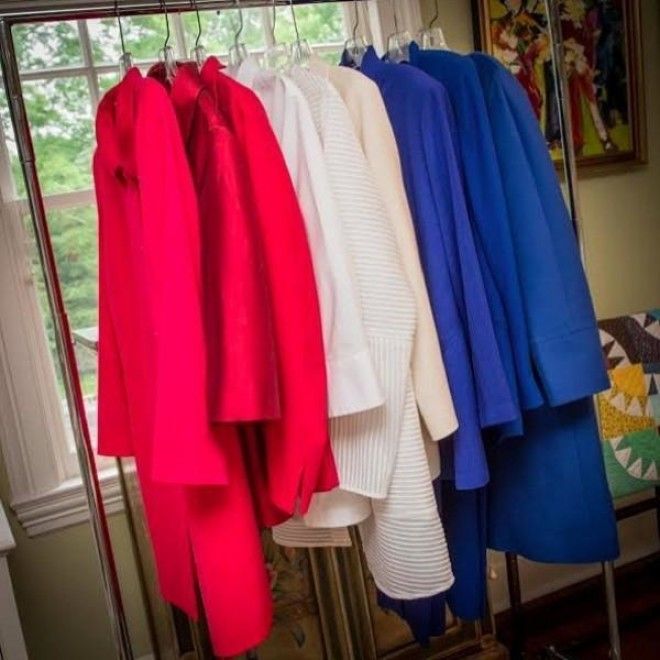 "Hard choices.," read the caption on Hillary Clinton's very first Instagram post, published this summer.
Beyond Clinton's droll caption, politicians across the board have simply had to become more self-aware and down-to-earth (or at least appear to be) with the advent of social media, particularly Instagram. Now, nearly every major candidate in the upcoming presidential election (not just Donald Trump) has an Instagram account--and the way politicians interact with the public has changed irrevocably.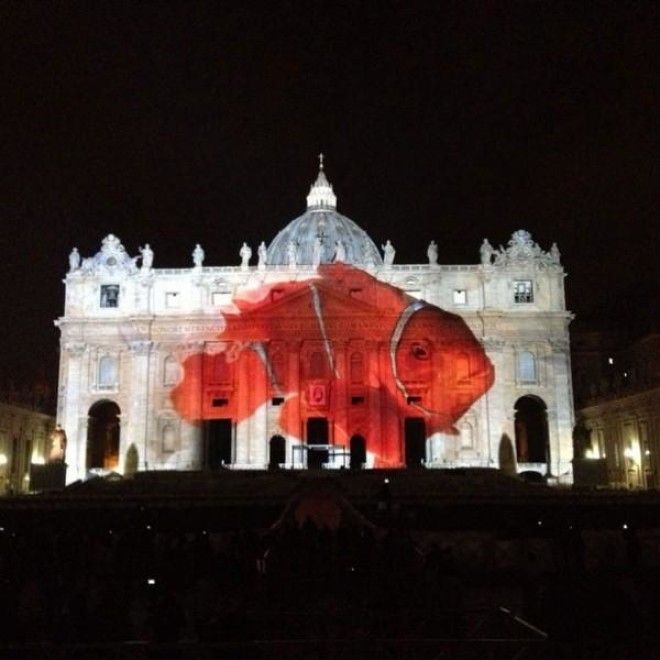 In early December, the organizers behind the art project, Fiat Lux: Illuminating Our Common Home, used one of the world's most stunning buildings, St. Peter's Basilica in the Vatican, as their canvas. Fiat Lux projected massive images of some of nature's most extraordinary animals onto the basilica, with the blessing of Pope Francis, in order to raise awareness about climate change and endangered species.
Celebrated photographer David Doubilet, himself an environmentalist and conservationist, contributed many of the incredible images for Fiat Lux (including the one above).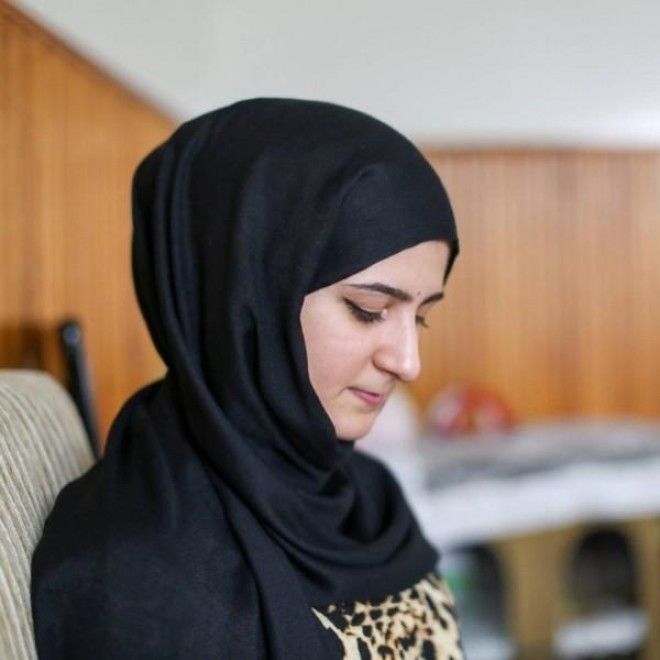 Humans of New York (HONY) is, of course, already a household name, but this year, HONY reached new heights in joining the fight to help Middle Eastern refugees fleeing war in Syria and Iraq to resettle in the U.S.
Above is Aya, a young Iraqi woman who was denied entry by the U.S. HONY is currently using Instagram to promote a petition to President Obama that would allow Aya haven in America.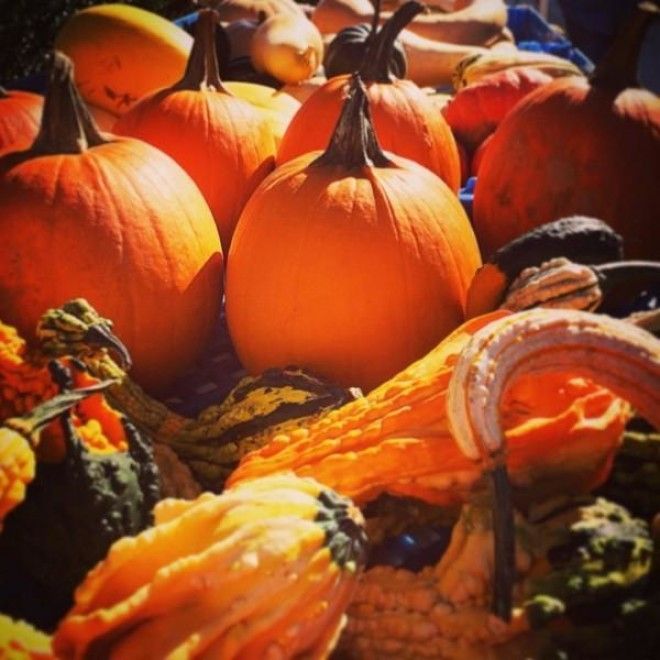 Lord knows, Instagram is filled with enough immaculately photographed images of gorgeous looking food. Frankly, it's nice to see someone use those kinds of photos for good.
The Food Trust has long been a leader in advocating for affordable, nutritious food for everyone. Through their work with schools, stores, governments, and more, they've contributed to a, sadly, rare drop in childhood obesity rates in their native Philadelphia.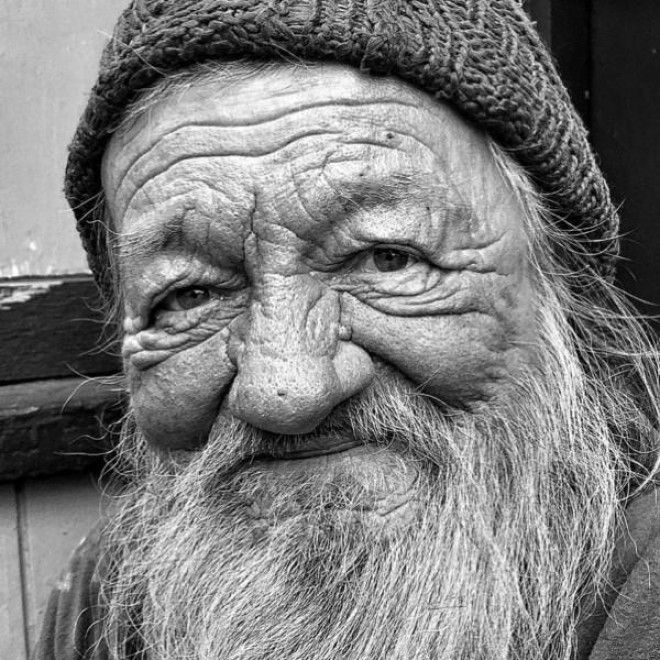 A few years ago, Seattle architect Rex Hohlbein started photographing his native Seattle's homeless residents and sharing their stories online, in order to raise awareness and ask for donations. He soon quit his job and started Facing Homelessness, a social media-fueled charitable organization. This year, the organization's reach skyrocketed, with sister organizations springing up in other major U.S. cities.
"Preacher John" (above), a homeless man living in Seattle, frequently receives help from Facing Homelessness.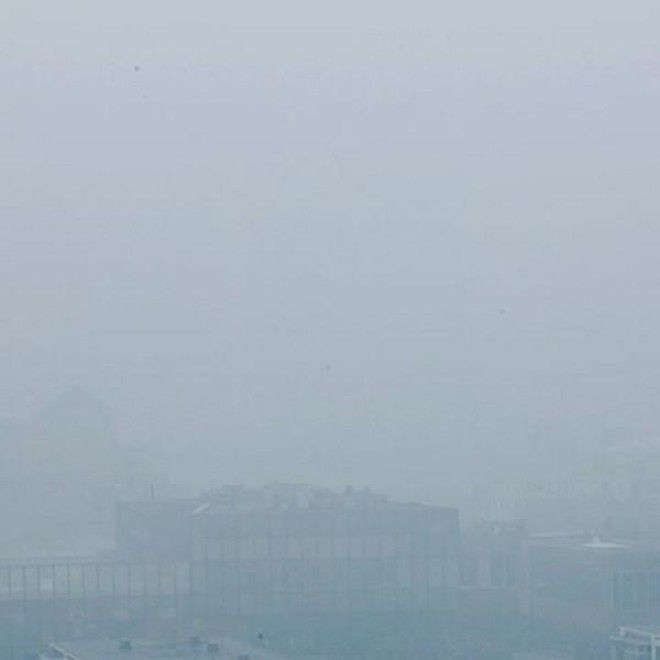 The first line of Everyday Climate Change's Instagram bio says it all: "Climate Change is Real!" And this collective of five celebrated photographers all on different continents around the world is demonstrating just that, with haunting images of climate change's effects across the globe.
Above, Katharina Hesse shows us the "apocalyptic" view of the unbelievably polluted air in Beijing, which reached new heights of danger in 2015.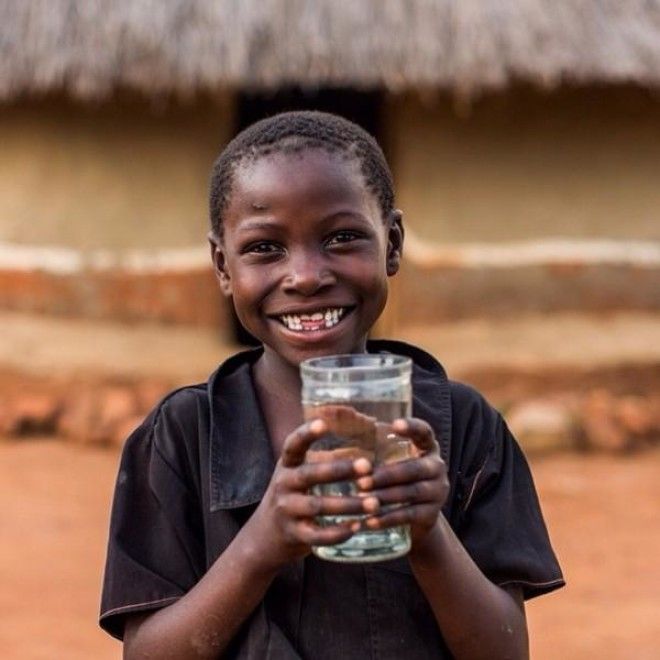 Clean water. It's utterly essential, yet virtually all of the developed world takes it utterly for granted. But for the estimated 663
million
people worldwide without clean water, a simple glass of the stuff can elicit a smile for the ages.
charity: water is going around the world to provide clean water to people in need, and sharing their smiles--and raising awareness--on Instagram along the way.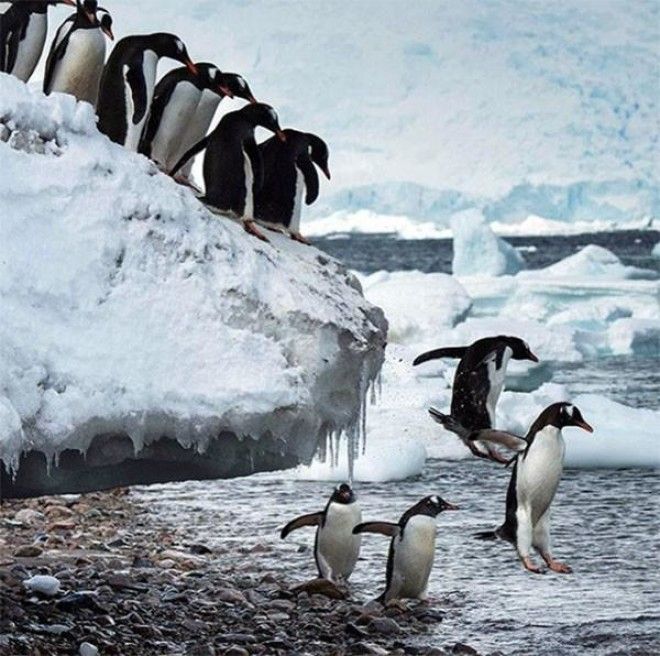 The World Wildlife Fund collects stunning visuals of animal life around the world, while raising awareness about the perils many of them face.
Above, penguins plunge into icy Antarctic waters. Scientists estimate that, over the past 50 years, climate change has cut the penguin population in half.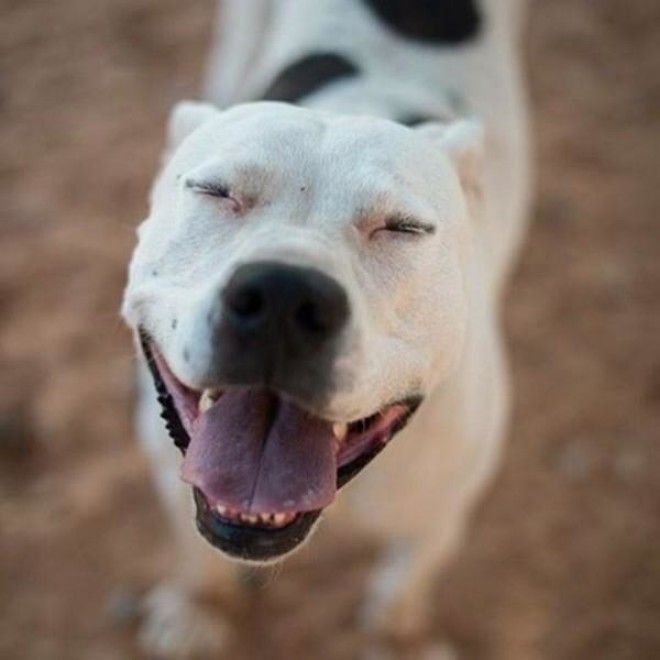 For three decades, Best Friends Animal Society has been operating America's largest no-kill sanctuary for dogs, cats, and the like. And, as you'd imagine, when you're in the business of working with adorable animals, Instagram is going to help your cause immensely.
This year, Best Friends, with the help of photos of rescued animals (like the one above), spread their message of compassion to hundreds of thousands of people around the world.