China has just unveiled a man-made waterfall in the city of Kunming in Yunnan province. The structure took about three years to construct and spans about 1,300ft wide with a beautiful skyline of Kunming as a backdrop. The project was about 1.1 billion yuan (roughly 170 million US dollars) to build and features a small park with viewing areas that are free to the public.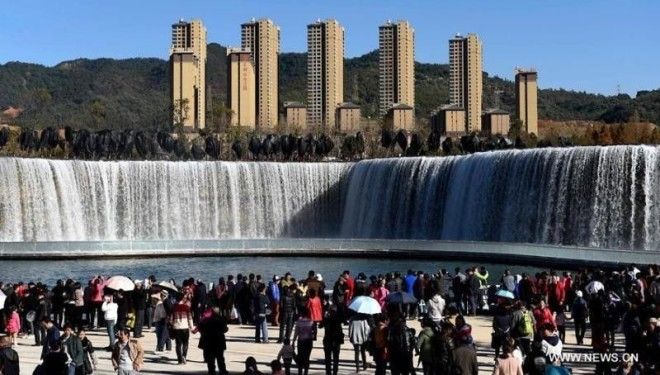 The man-made waterfall was designed to divert water from the Niulan River into Dianchi Lake, making a title as the biggest freshwater lake in Yunnan while pumping out about 10.6 million cubic feet of fresh water into the lake. The runoff will not only function to reduce flooding in the Niulan River but double as a water reserve for emergencies.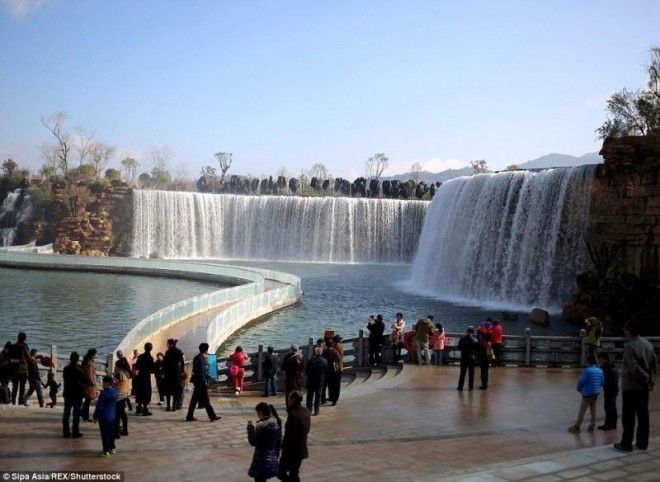 In addition to battling some very serious air pollution, China also has another huge problem in water quality. With about 60% of China's underground water being polluted, this project was viewed as provisional step to counter potential water shortages. Water quality is apparently so poor that locals boil or purchase bottled water for consumption, rather than take the chance.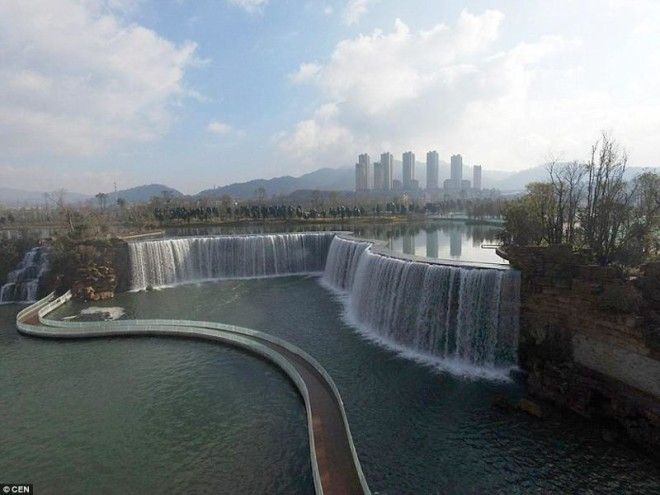 Either way, the man-made waterfall serves as not just a contingent for droughts but a very beautiful national park, that natives and tourists alike seem to be flocking to.