It's no secret that artists all over the world, past and present, have always been inspired by nature. From creating sweeping landscapes to exploring the unknown, art has been a way for people to express their love for nature for thousands of years.
Artist Bridget Beth Collins is no exception — only her art gets even closer to nature than a traditional painting or sculpture might. That's because instead of using paints or clay to create an image of nature, Bridget uses nature itself to create images.
Using materials she finds on her nature walks — such as pine cones, leaves, seeds, and of course, flowers — she arranges them into beautiful scenes and abstract patterns.
It takes a lot of skill to see the potential for something unexpected in an everyday item, just like this artist did with things you can find in your home.
Collins' compositions, which she uploads to Instagram and sells as prints, help us see the amazing beauty in all the tiny things in nature that we might otherwise walk right by without noticing.
Take a look at some of her work below, and the next time you're out for a walk in nature, keep an eye out. You just might find something incredible!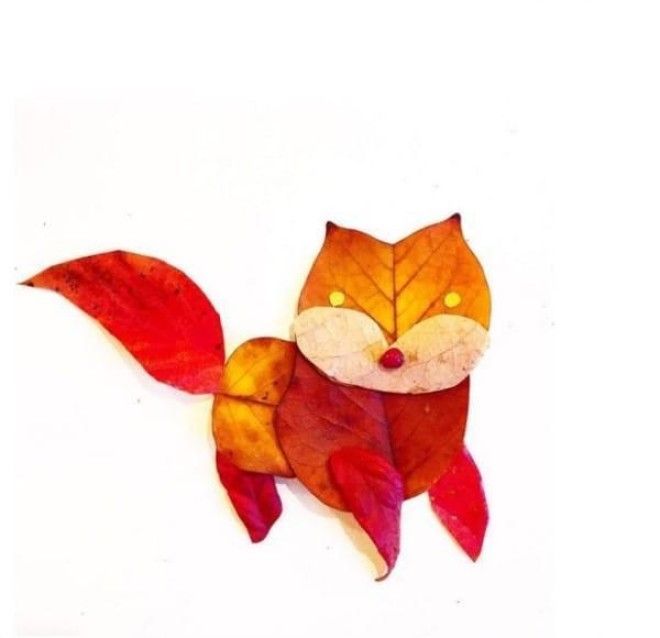 Bridget Beth Collins lives in Seattle, in an urban cottage she and her family have dubbed "The Burrow," because of its coziness. It's also near plenty of natural areas, where she loves to stroll and explore. Using the materials she finds, she creates her images, like this red fox made from autumn leaves.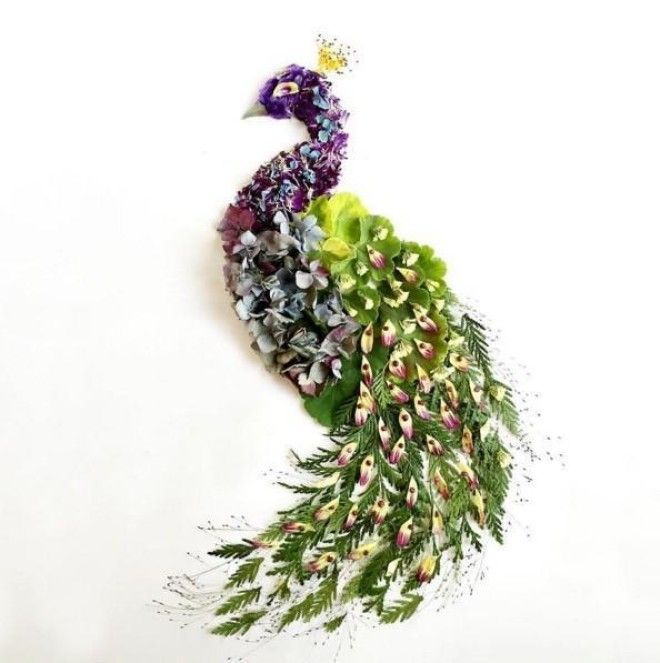 Some of her creations are simple — and some, like this peacock, are quite complex. It all depends on what she finds, and how those items inspire her.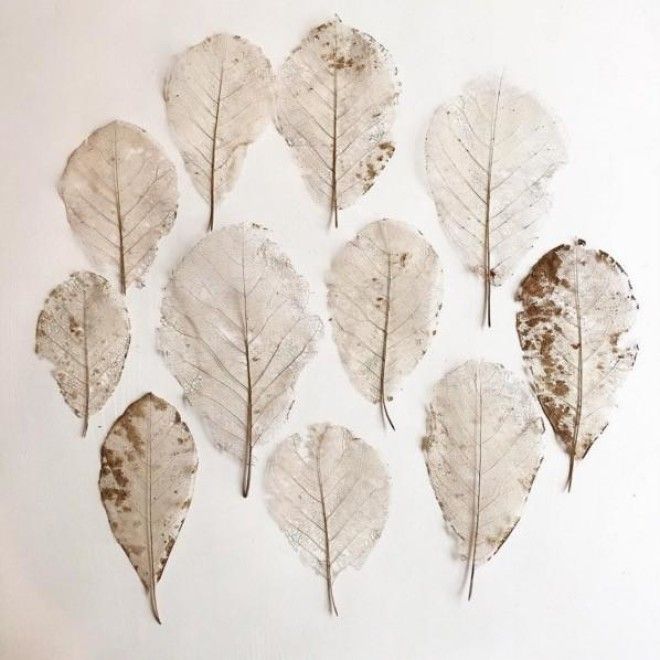 Sometimes, beautiful images can be created from simple things, like these skeleton leaves. They may not be showy, but they're subtly beautiful.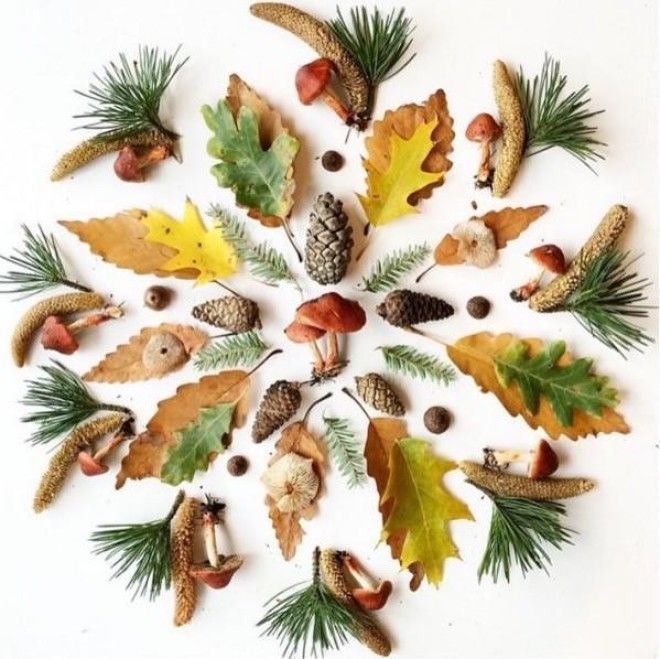 Using things she's found in nature, Collins creates images, figures, and patterns like this autumn foliage design.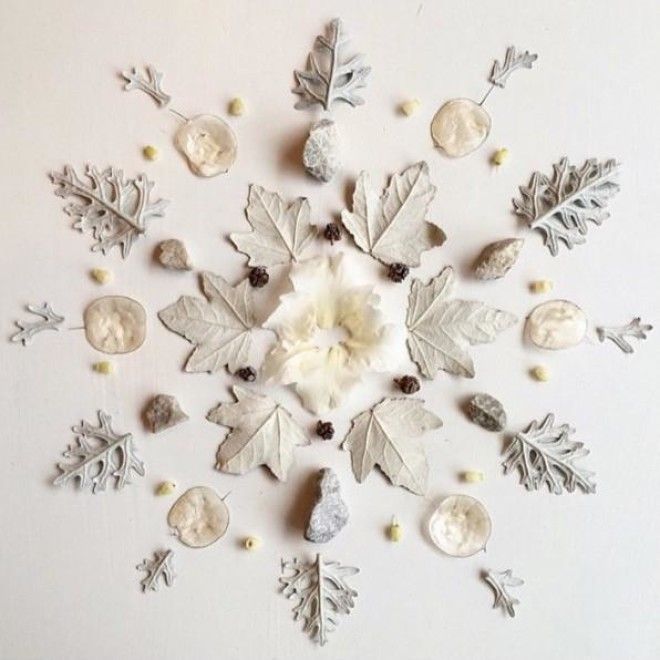 And this wintry one, that clearly takes some inspiration from snowflakes!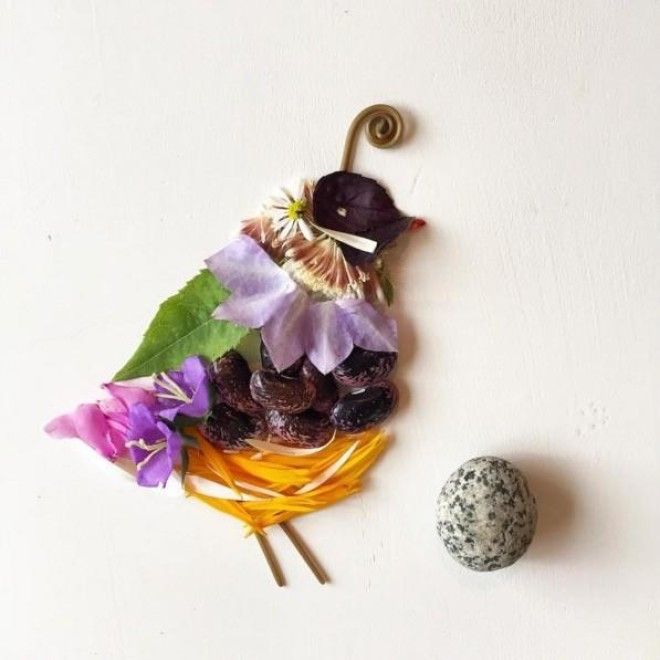 And sometimes non-botanical things sneak in, too. A speckled pebble makes a perfect quail egg!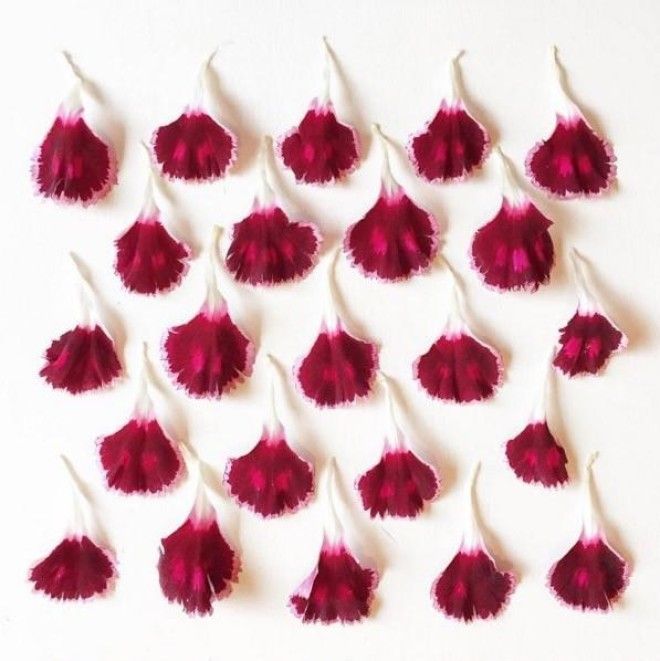 A very simple arrangement can be very striking, too. The beauty of these carnation petals is even more evident when they're arranged like this.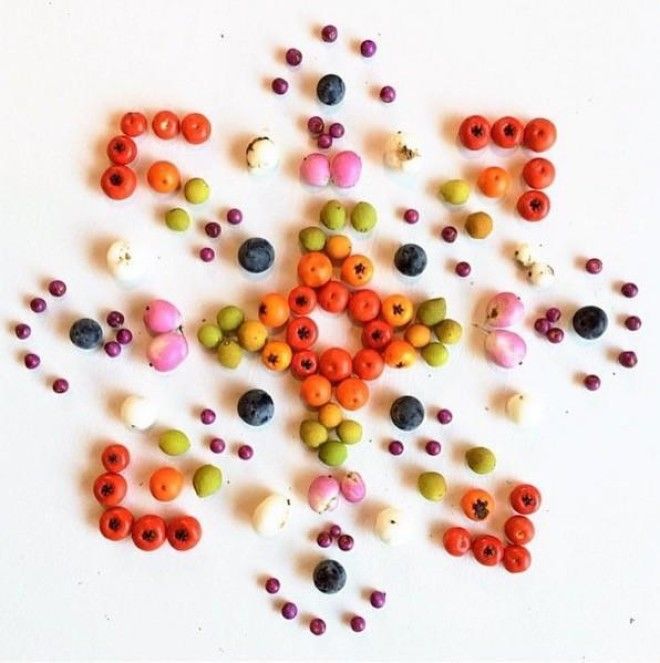 Her art shows the amazing things you can find if you just keep your eyes open! Did you know berries could come in all these colors?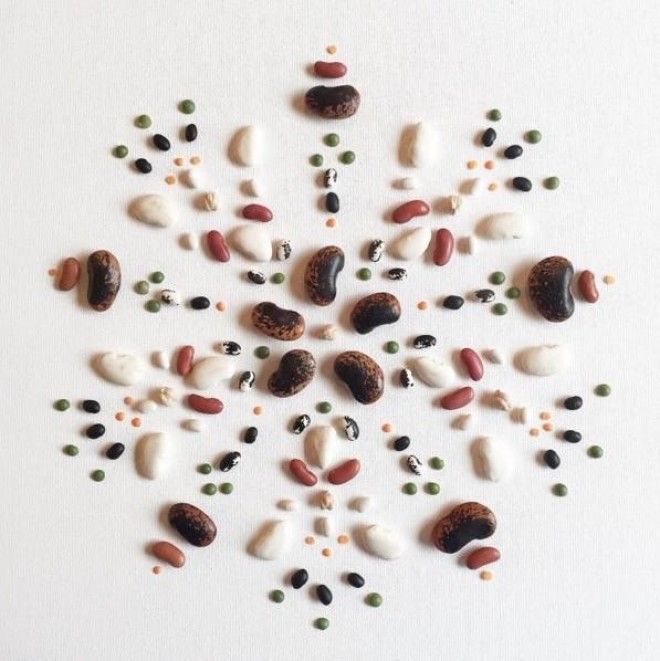 And have you ever stopped and really considered how pretty beans are?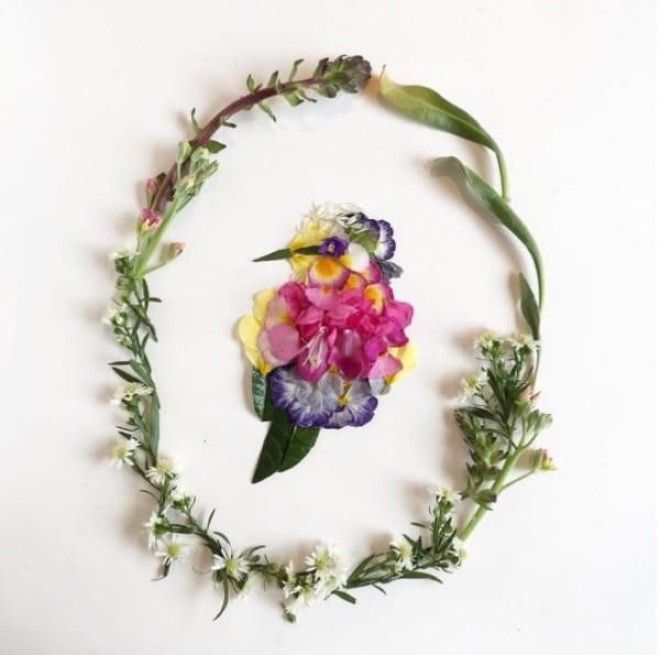 Collins forages almost all of her materials from the forests, meadows, and sidewalks that surround her home.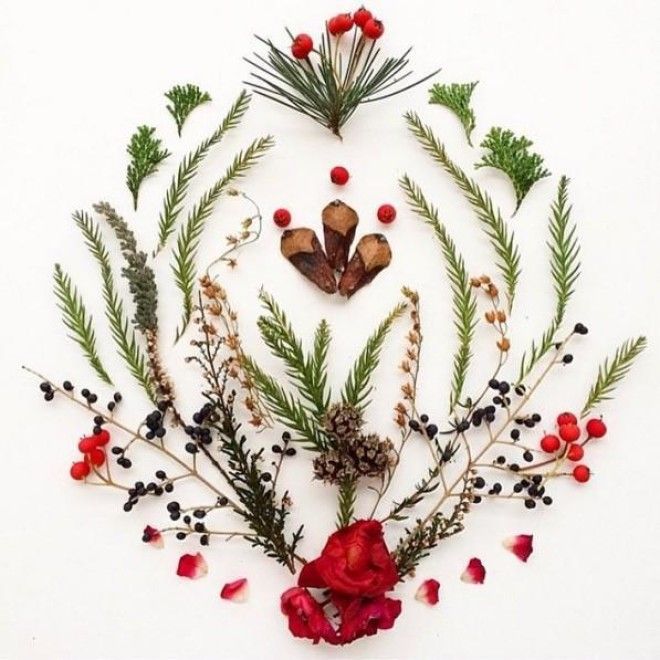 She also likes to garden, something she picked up from her mother, who also has a green thumb.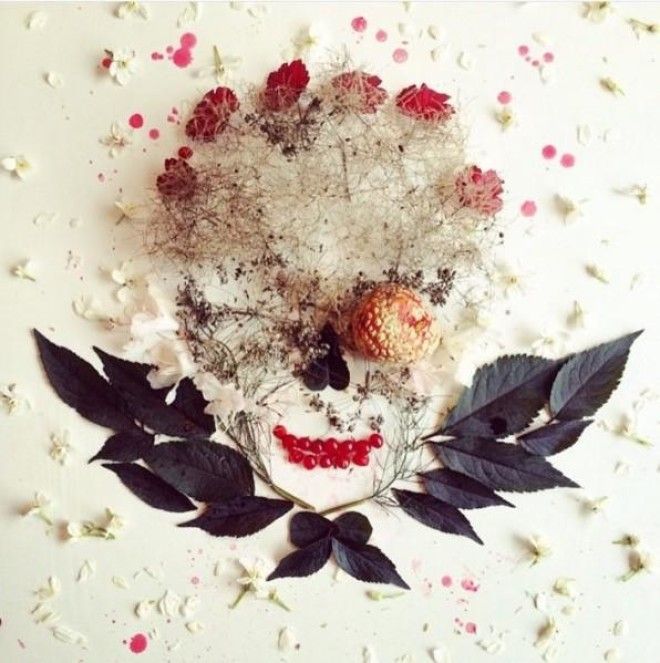 The plant life she uses won't last forever, of course; everything is always moving along its natural cycle.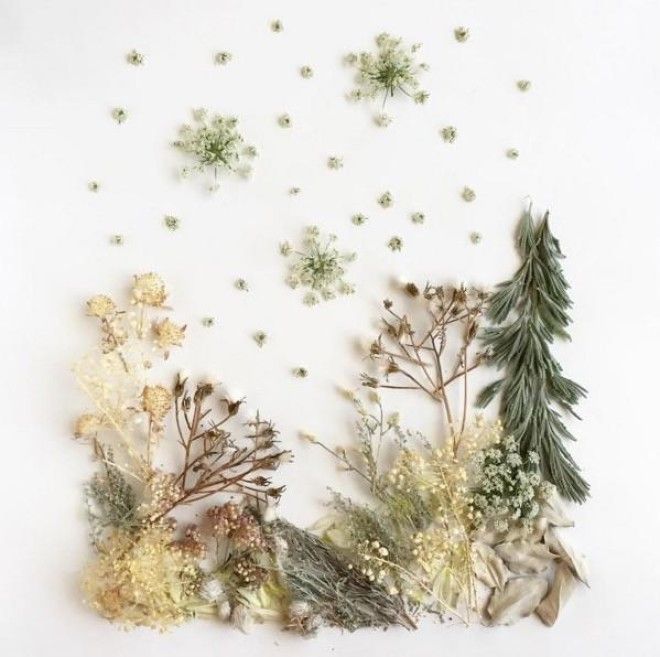 But through her art, Collins captures its beauty for us to appreciate anytime and anywhere.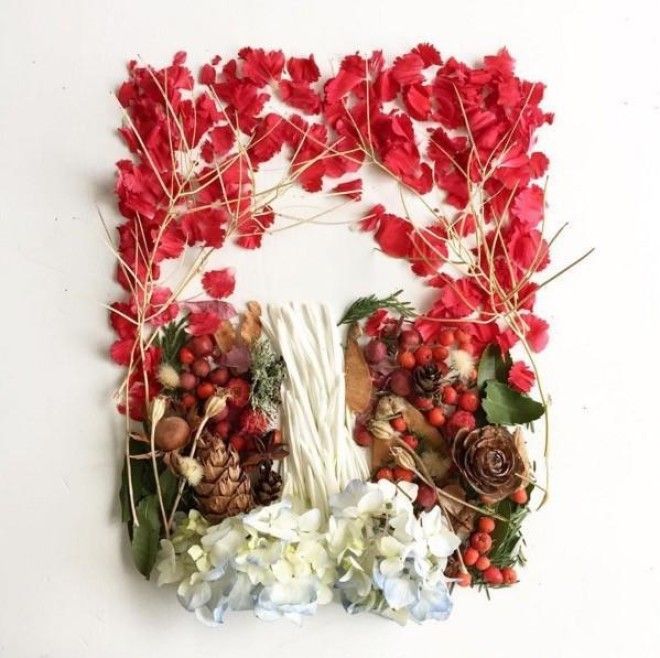 She also shows us that with a little cleverness, you can turn flowers into almost anything!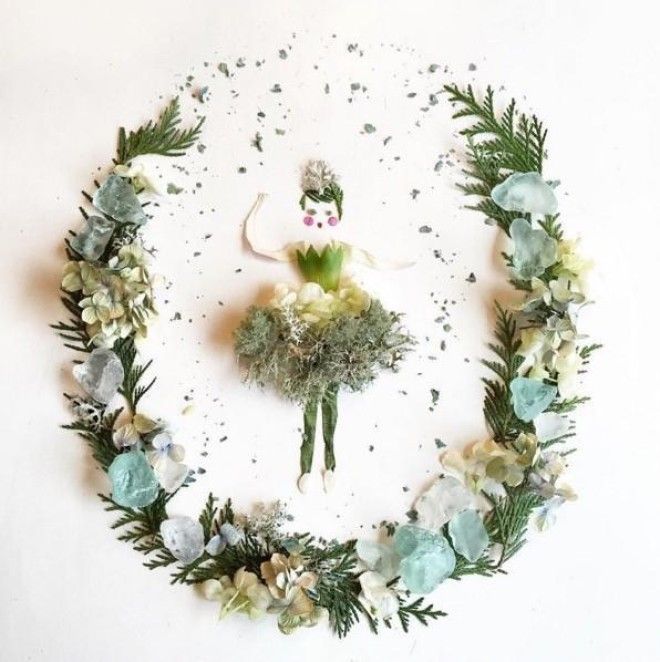 She can even create human figures, like this cute ballerina.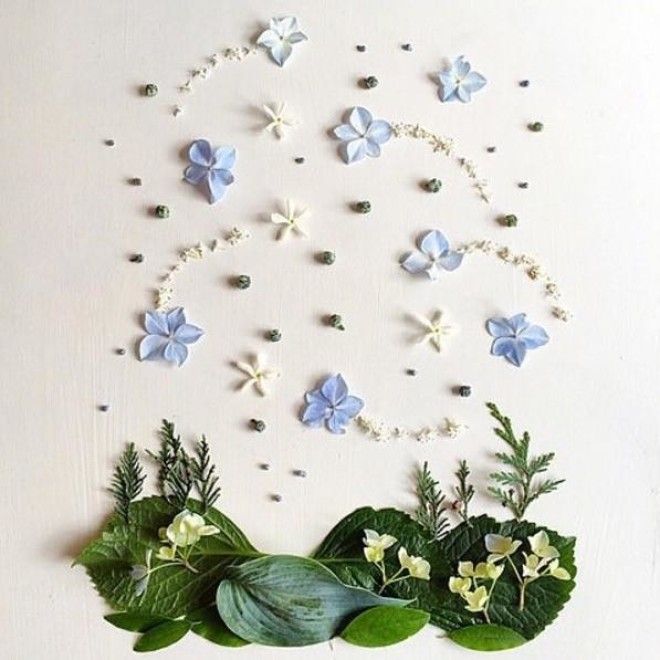 Collins describes her art as the result of her "love affair with glittering nature."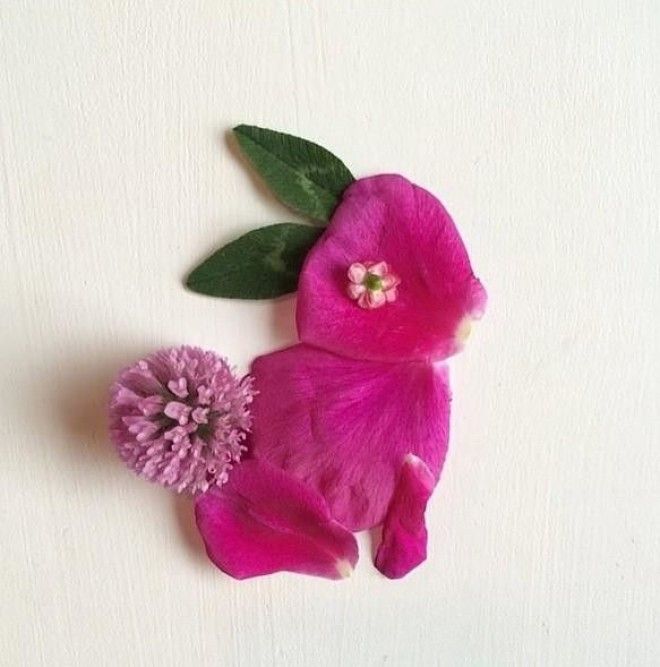 Using her sharp eye and her creative skills, she can turn flowers and leaves into totally unexpected things.