1. The three main characters (Katniss, Peeta and Gale) all had to change their hair colour for their characters. Jennifer Lawrence went from blonde to brunette, Liam Hemsworth went darker and Josh Hutcherson went lighter.
2. Alex Pettyfer was orginially considered to play Peeta.
3. Elizabeth Banks spent 45 minutes each day getting her nails styled in Effie's elaborate manicures.
4. For Catching Fire, Lenny Kravitz was cast as stylist Cinna without an audition.
5. Jennifer Lawrence almost didn't take the role of Katniss because of the gigantic scope of this production.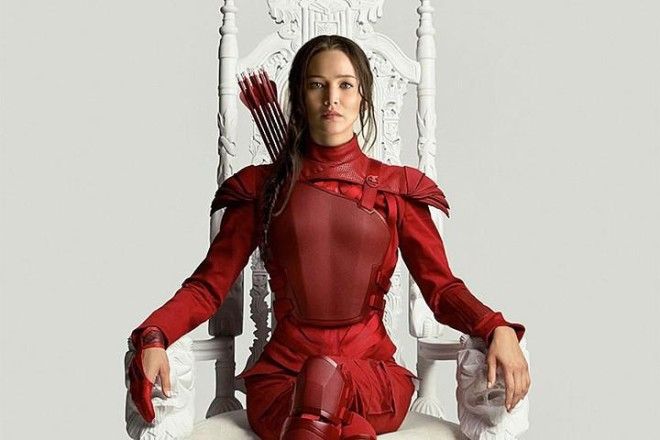 6. Jennifer Lawrence went partially deaf for a week during filming. She suffered ear infections from diving into cold water and then fell into a pool of jets, which nearly ruptured her eardrum.
7. For Catching Fire, Jena Malone says she really took everything off during her stripping scene. It was filmed in a real elevator which was not closed off to the public, surprisingly.
8. For Catching Fire, Ed Sheeran submitted three songs for this movie but was turned away each time.
9. In Catching Fire, the spinning cornucopia spun at 35 mph. Actors had to wear motion sickness bracelets to keep from getting sick.
10. Mockingjay part 1 and 2 were released separately but filmed back-to-back.