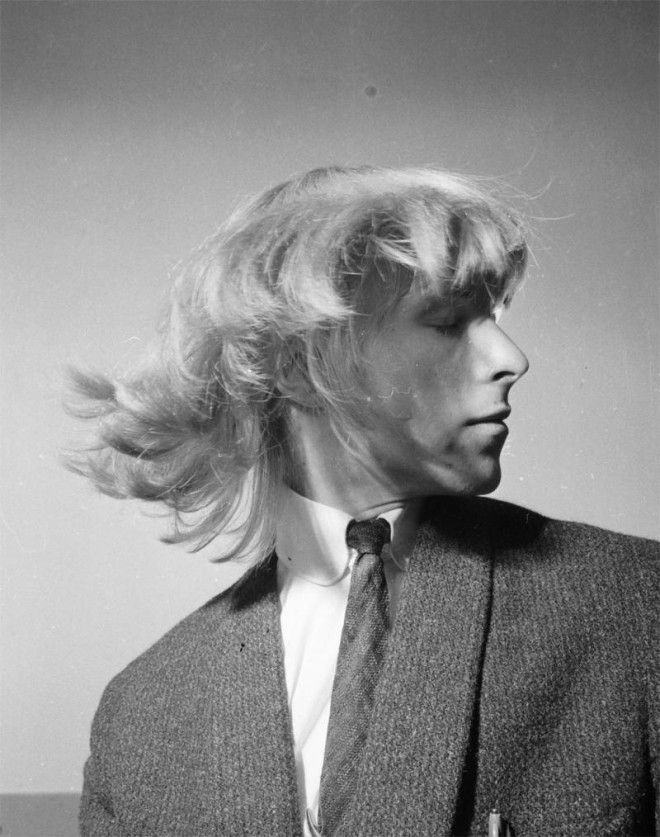 3rd March 1965: British pop star Davy Jones before he changed his name to Bowie following the success of the Monkees and their lead singer Davy Jones.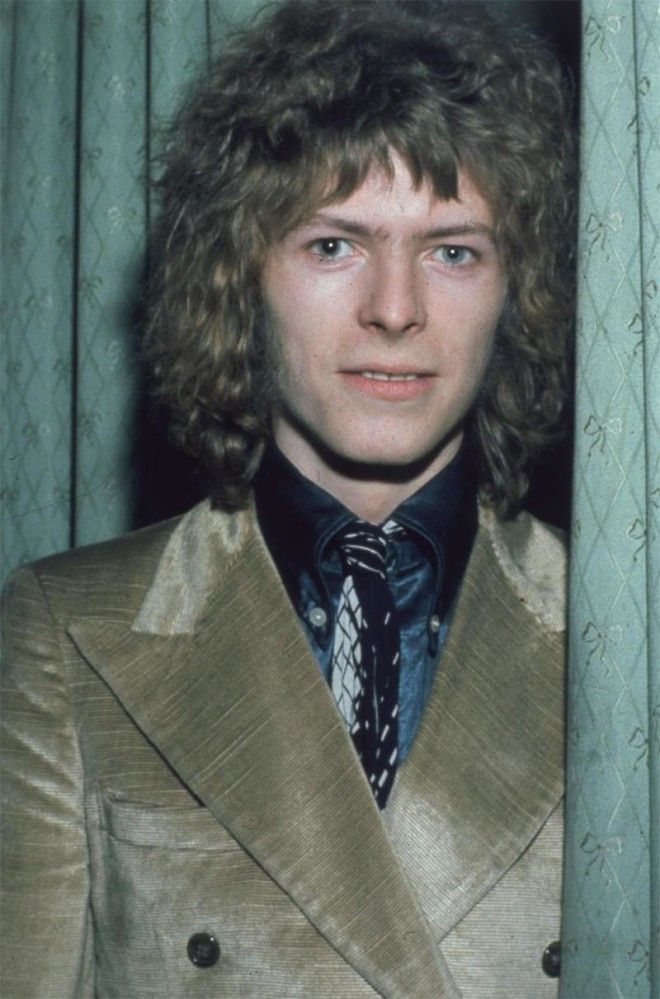 February 1970: Pop singer David Bowie at the 'Disc and Music Echo' Valentine Awards ceremony at the Cafe Royal in London.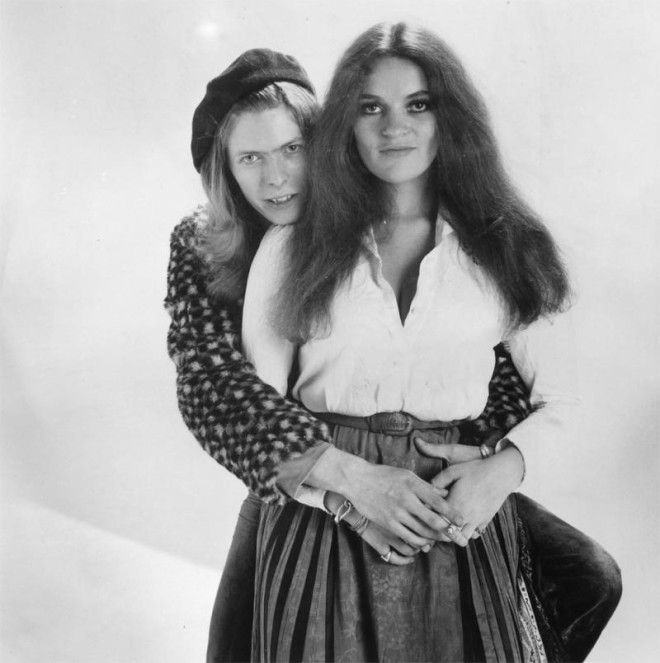 17th May 1971: English pop star David Bowie with singer Dana Gillespie.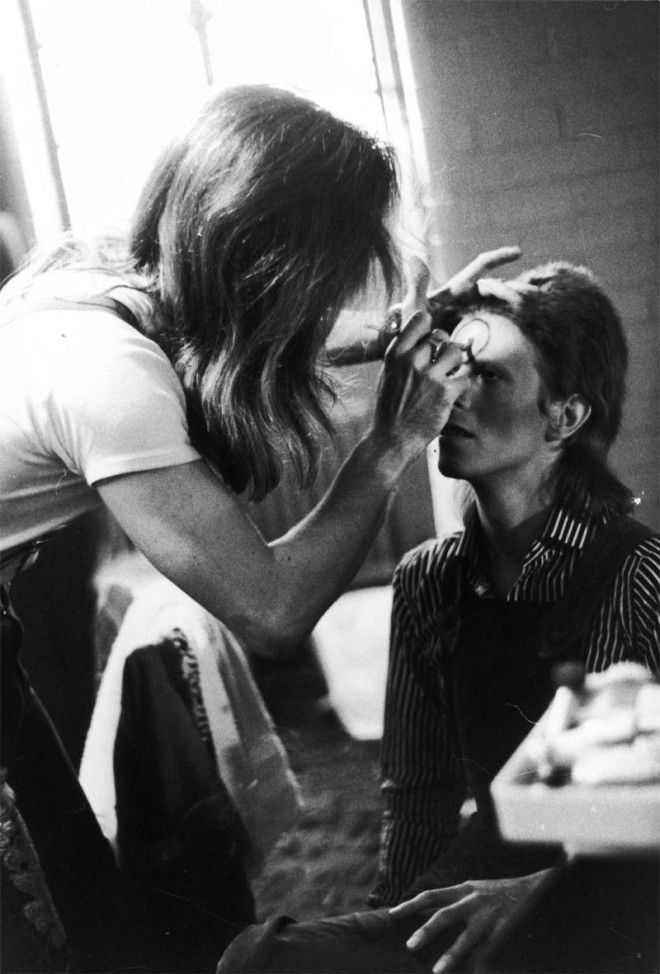 Make-up artist Pierre La Roche prepares English singer David Bowie for a performance as Aladdin Sane, 1973.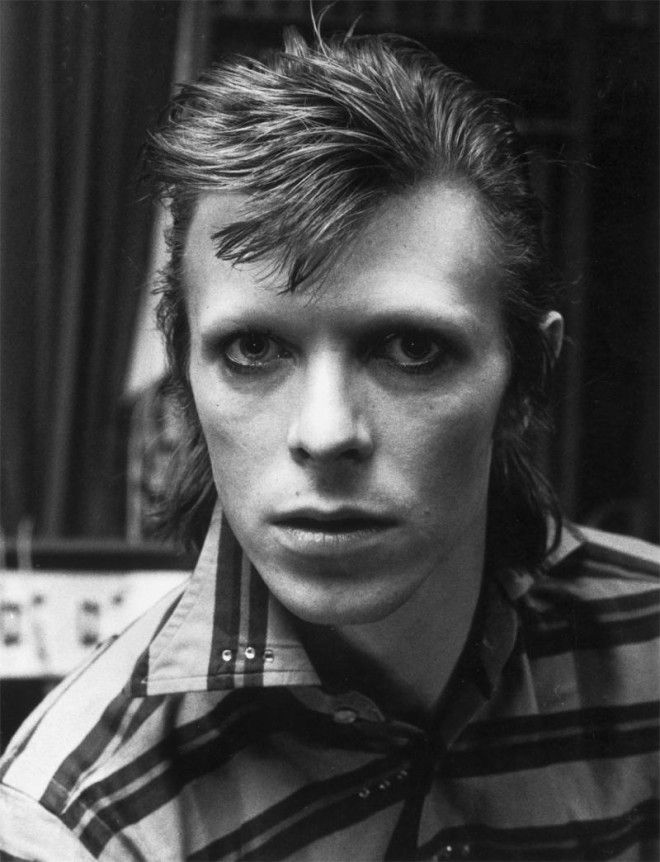 3rd February 1973: David Bowie (David Robert Jones) pop star and actor.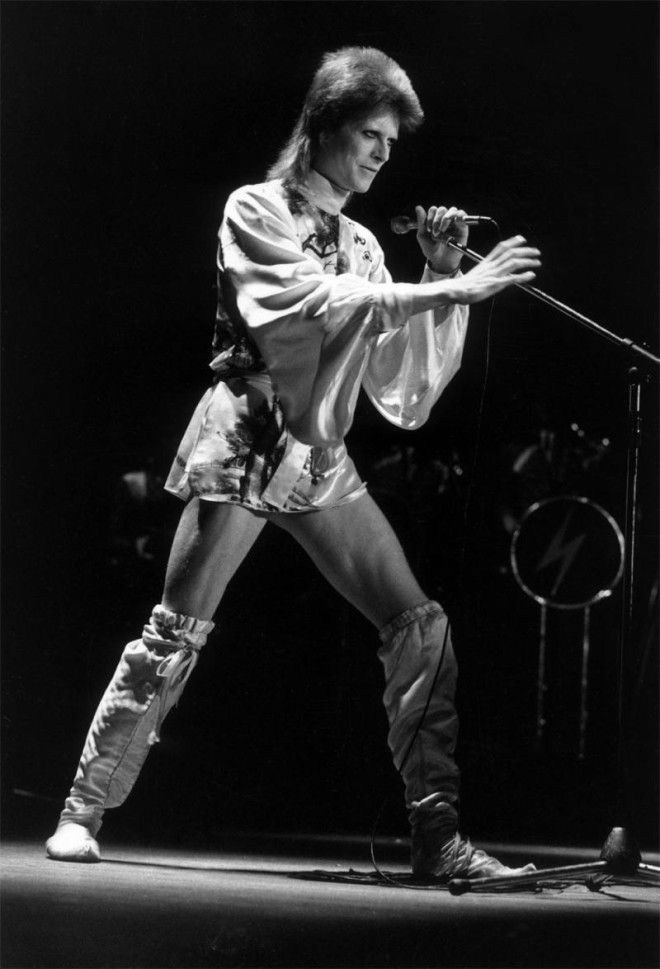 3rd July 1973: David Bowie on stage at the Hammersmith Odeon in London at the last of the Ziggy Stardust concerts.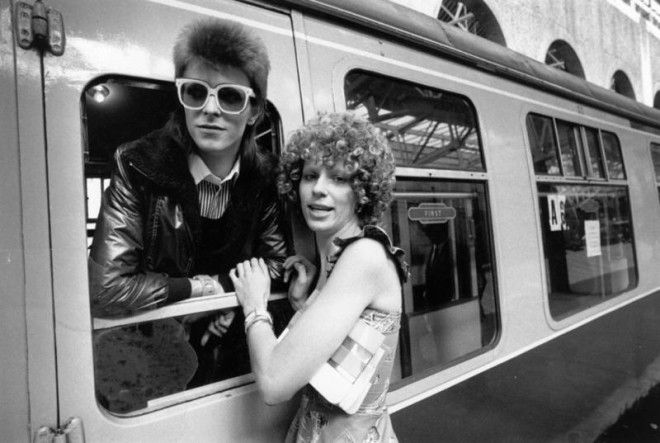 9th July 1973: Pop singer David Bowie is seen off at the station by his wife Angie.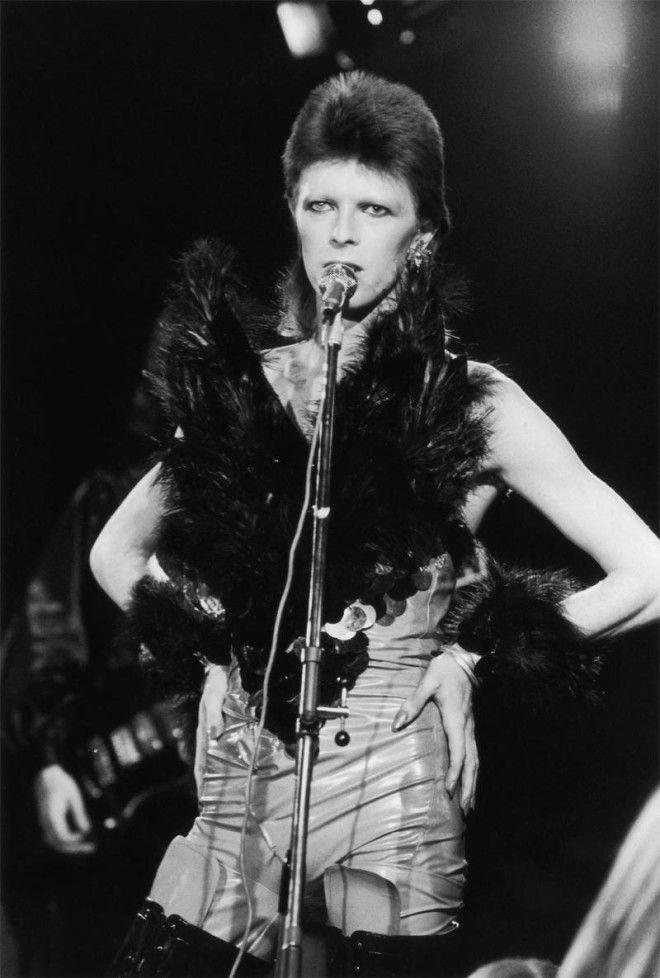 20th October 1973: David Bowie performing in his 'Angel of Death' costume at a live recording for a Midnight Special TV show made at The Marquee Club in London to a specially invited audience of Bowie fanclub members.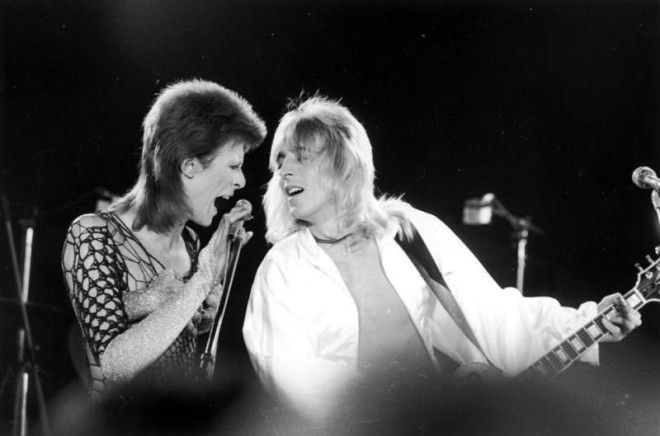 David Bowie performing with guitarist Mick Ronson (1946 – 1993) at a live recording for a Midnight Special TV show made at The Marquee Club in London with a specially invited audience of Bowie fanclub members, 21st October 1973.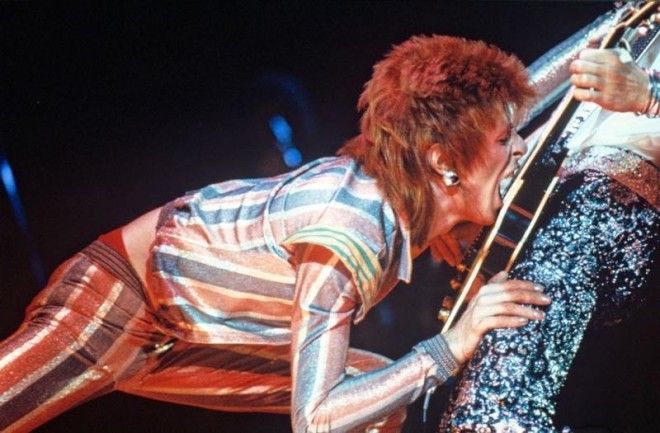 Bowie bites the strings of his guitarist, Mick Ronson, in 1973.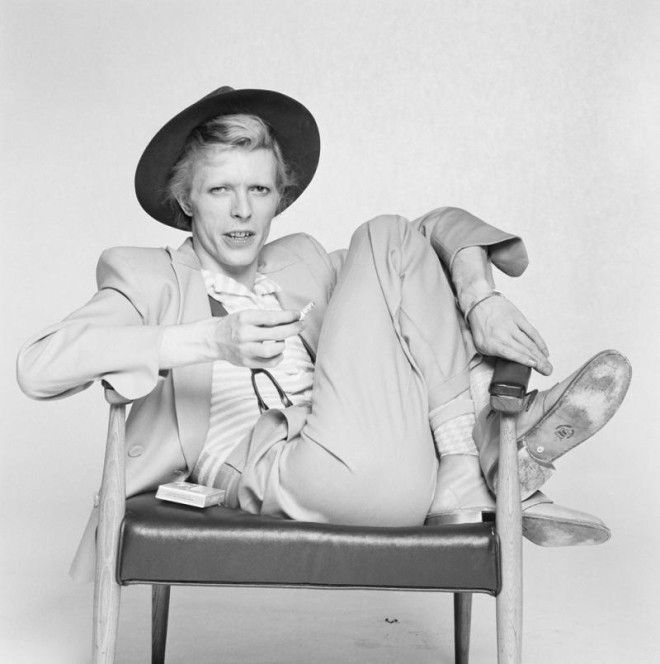 British singer, actor and musician David Bowie, 1974.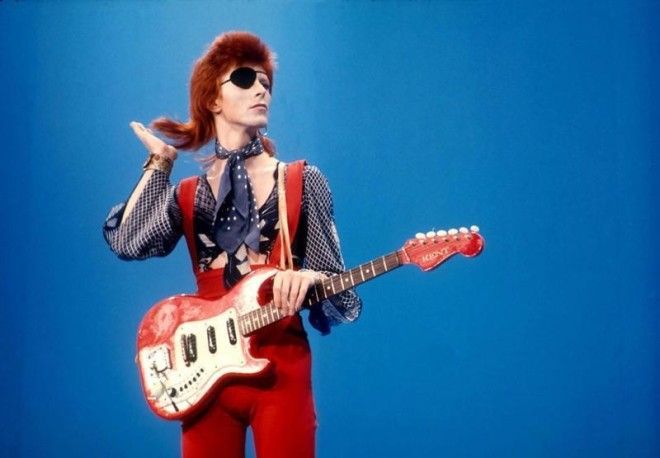 David Bowie wears an eyepatch in red suit and guitar on blue background at Top Pop television studios in Holland while doing playback to his hit song Rebel Rebel in 1974.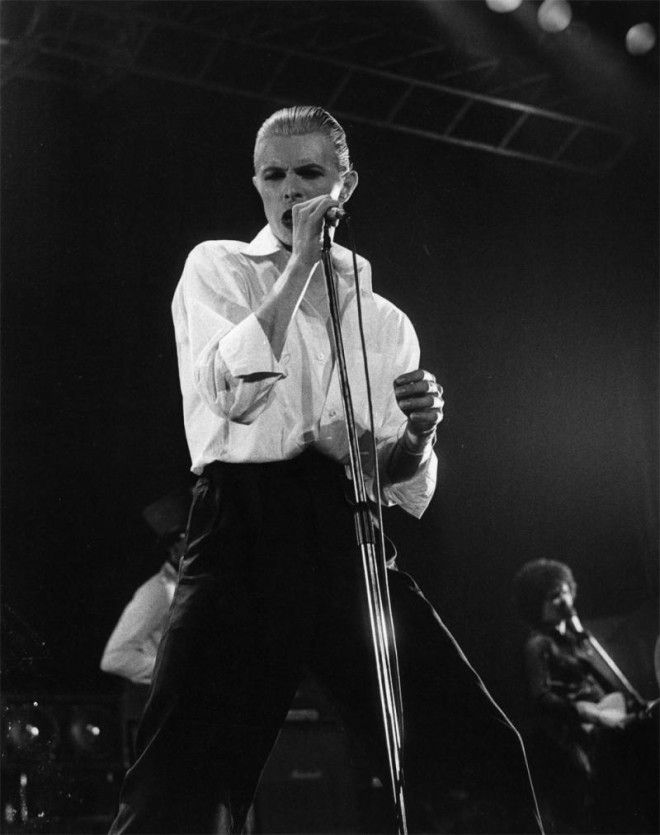 27th May 1976: David Bowie performing live at Wembley stadium during his 'Station To Station' tour.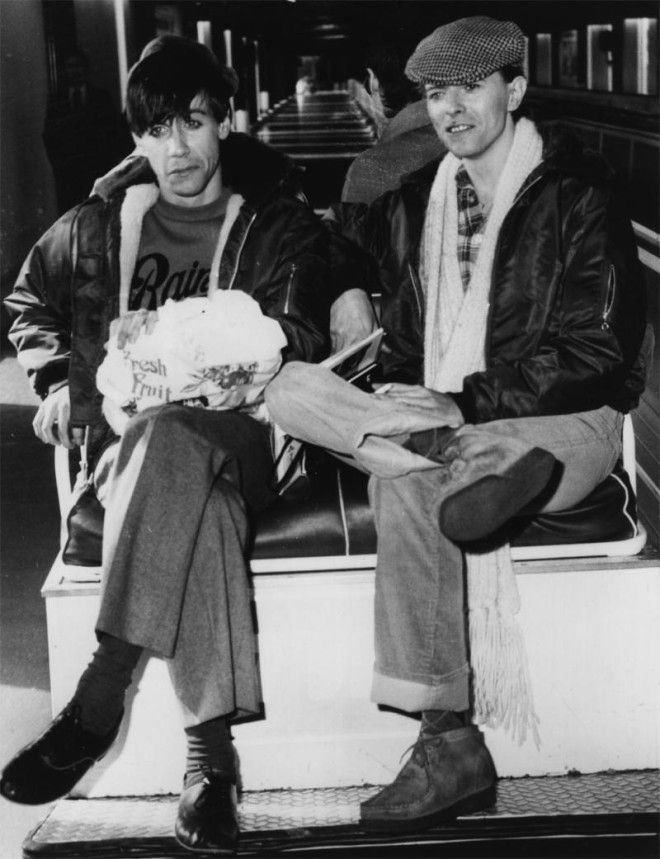 March 1977: Rock singers David Bowie, right, and Iggy Pop in Germany.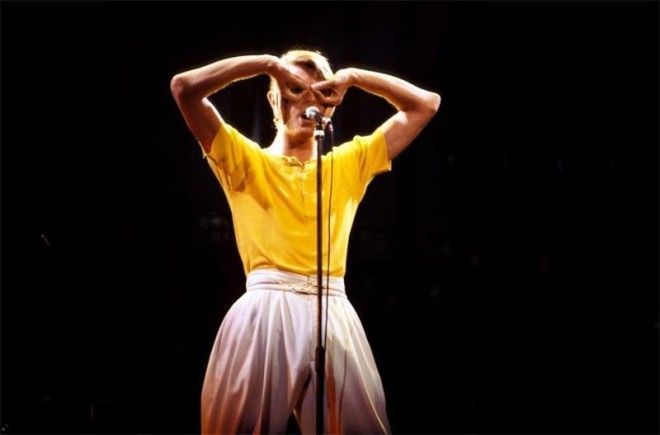 Bowie onstage on Low/Heroes 1978 world tour.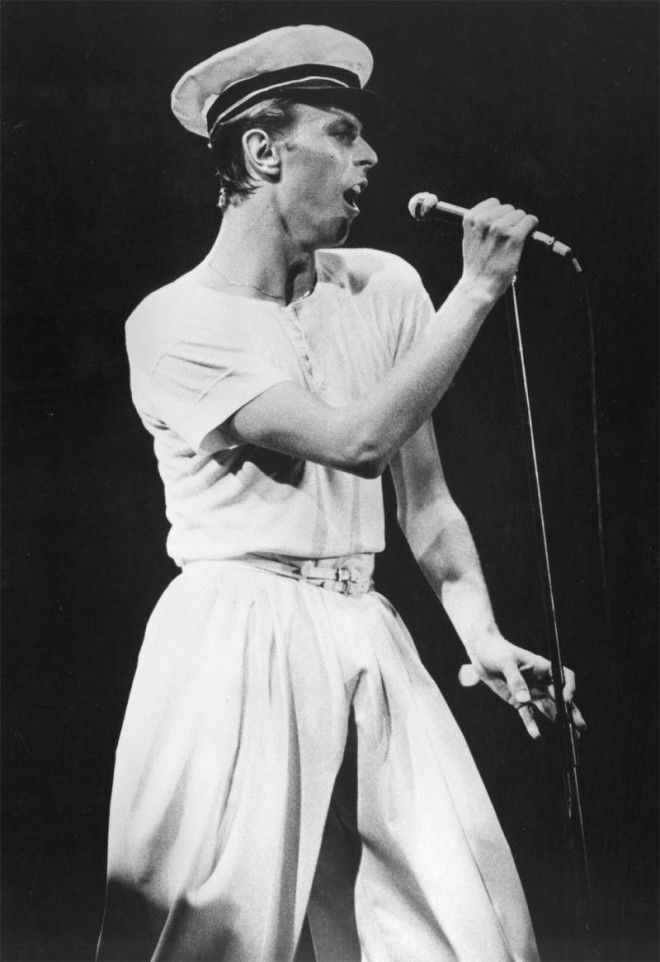 15th June 1978: David Bowie playing the City Hall Newcastle at the start of his 1978 British concert tour.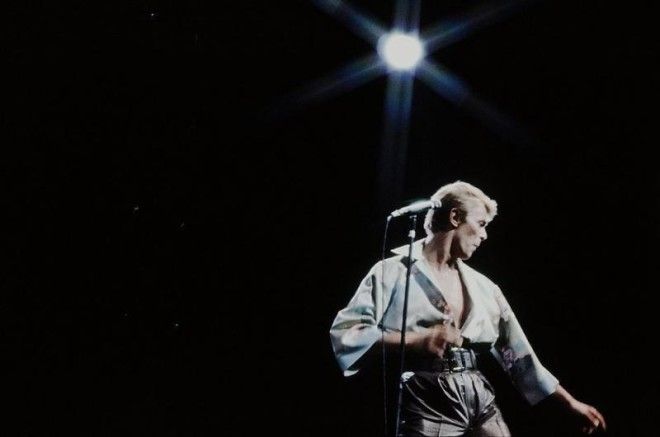 David Bowie performs live at NHK Hall, Tokyo, on 12 December, 1978.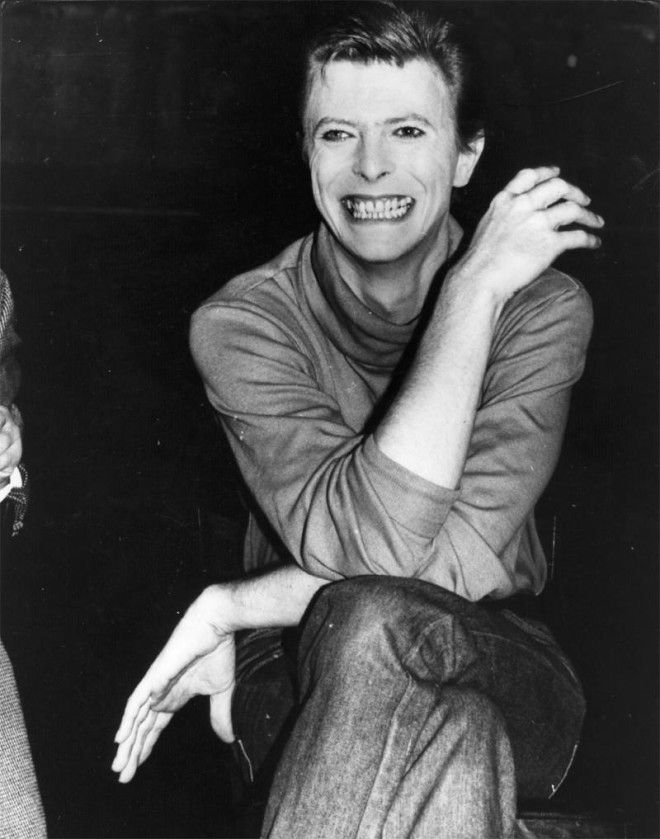 October 1980: Rock singer David Bowie takes a break from his current project; playing the title role in a broadway play based on the life of John Merrick, the hideously deformed ' Elephant Man'. Bowie uses mime to convey the character's deformity, rather than relying on elaborate make-up. The play has opened to critical acclaim, with Bowie's performance in particular receiving praise.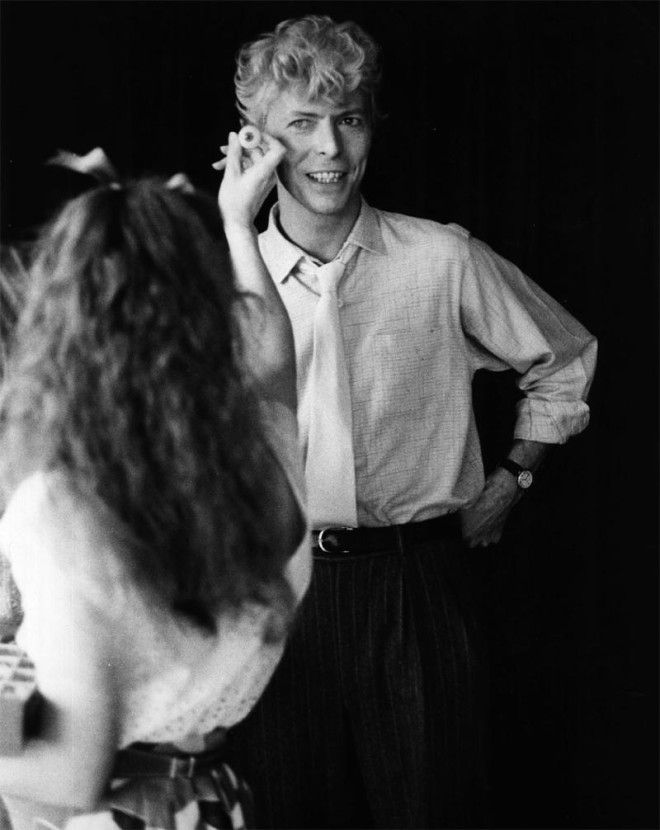 13th September 1983: British pop singer and songwriter David Bowie has his eyes matched for colour in the private studio at Madame Tussaud's in London. His wax likeness will join the wax museum before the end of the year.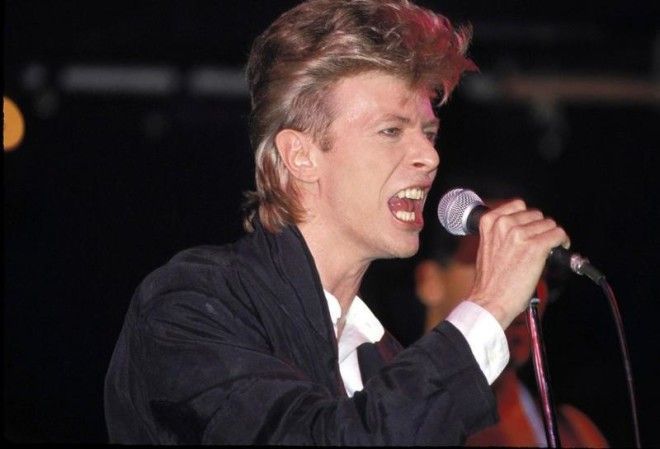 Singer David Bowie performs during his Glass Spider tour in 1987, at Sydney Entertainment Centre.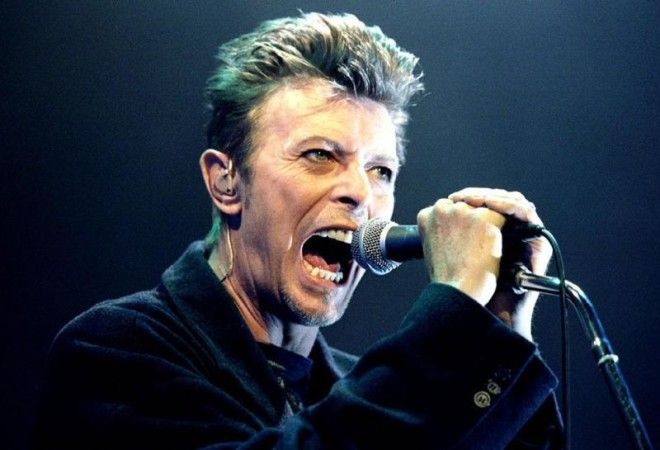 David Bowie during a concert in Vienna, Austria, in 1996.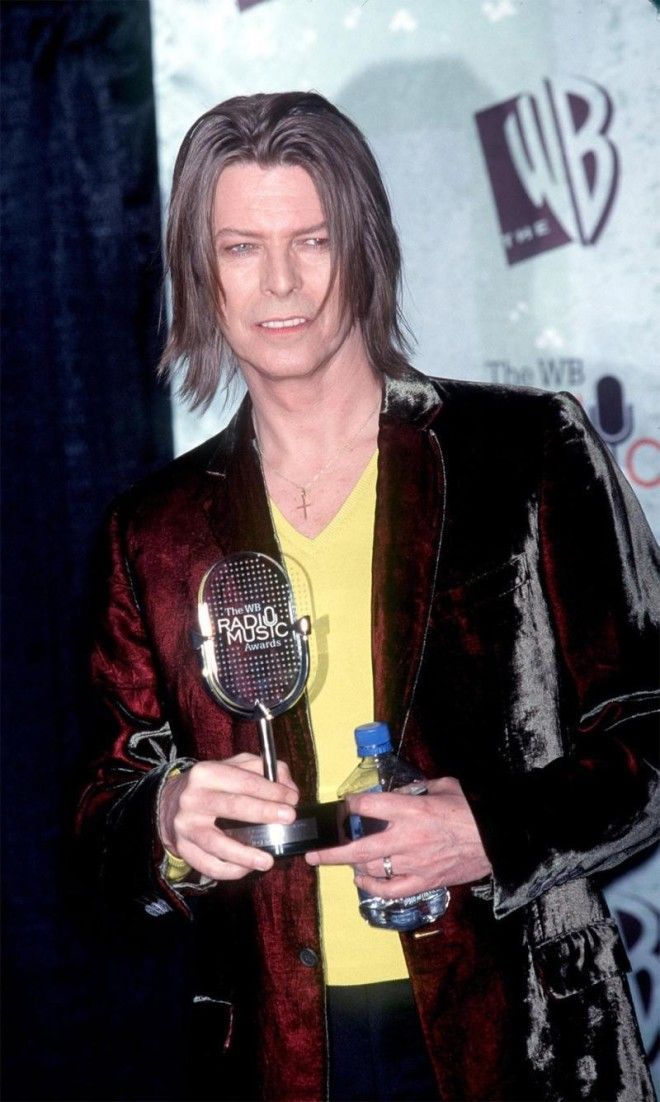 David Bowie at The WB Radio Music Awards, held at the Mandalay Bay Resort & Casino in Las Vegas, NB, on October 28, 1999.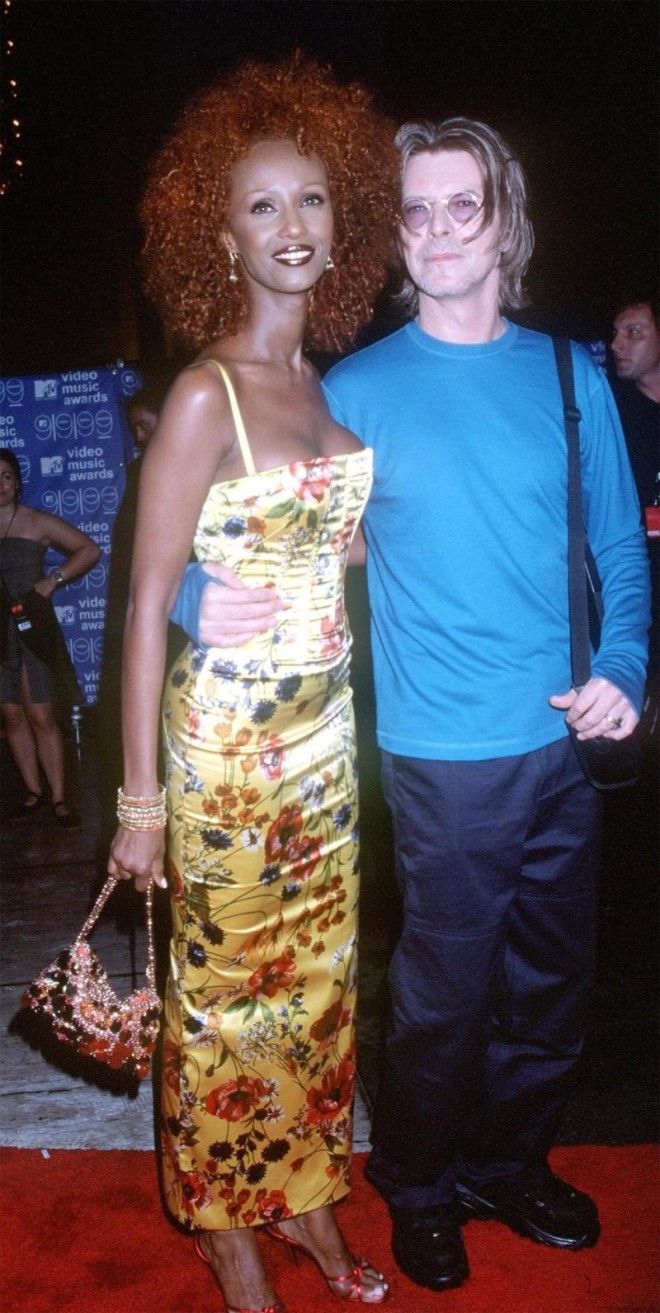 David Bowie and his wife, Somali supermodel Iman on June 6, 1999.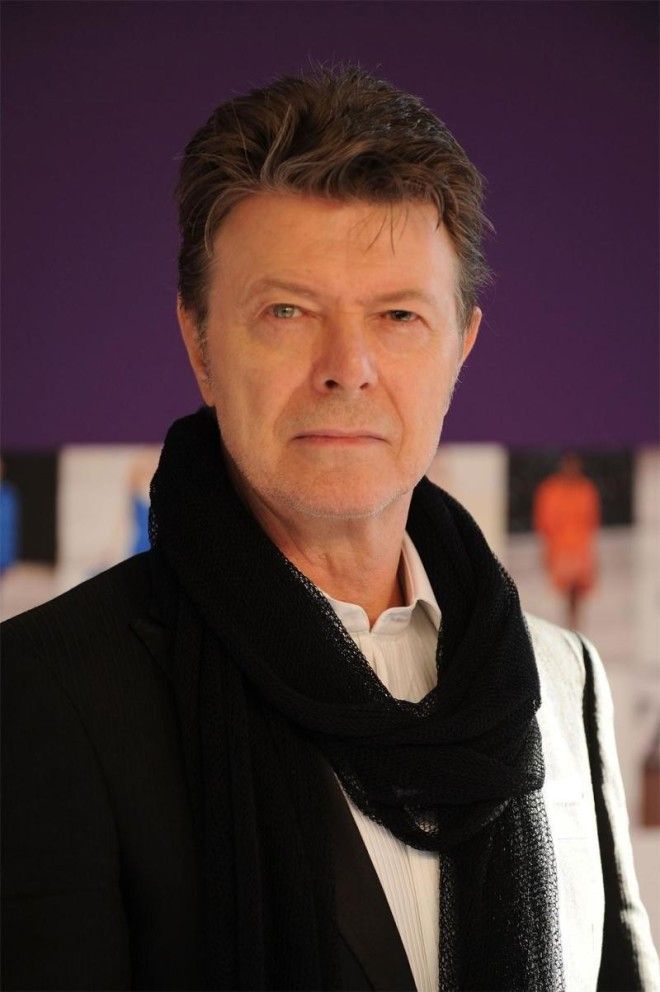 David Bowie attends the 2010 CFDA Fashion Awards at Alice Tully Hall at Lincoln Center on June 7, 2010 in New York City.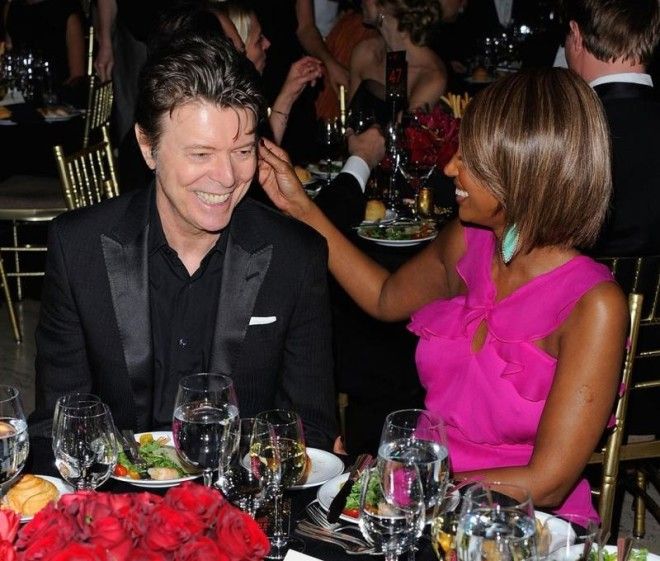 Musician David Bowie and supermodel Iman attend the DKMS' 5th Annual Gala: Linked Against Leukemia honoring Rihanna & Michael Clinton hosted by Katharina Harf at Cipriani Wall Street on April 28, 2011 in New York City.