Refrigerators can be a total energy suck, plain and simple. Next to air conditioning systems and water heaters it is next in line for taking up a huge chunk in your energy bill. But because you need them to keep your food from spoiling, we really have to coexist with them, right? Wrong. Weltevree is showing off a pretty modern take on a root cellar, keeping you food cool and not requiring any energy in the process.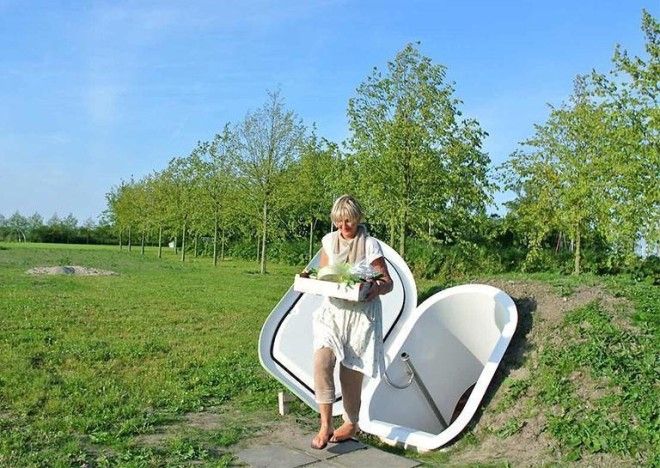 The concept is really quite traditional, replicating the same cooling methods as a traditional root cellar or ground cooler.
However Dutch designer Floris Schoonderbeek puts a very chic spin on the minimalistic ascetic with wooden shelves, hand rail and string lights. The Groundfridge itself is pretty large in diameter at a little over 7 feet and boasts a pretty roomy 3000-liter capacity and keeps temperatures of around 50°F inside the subterranean globe.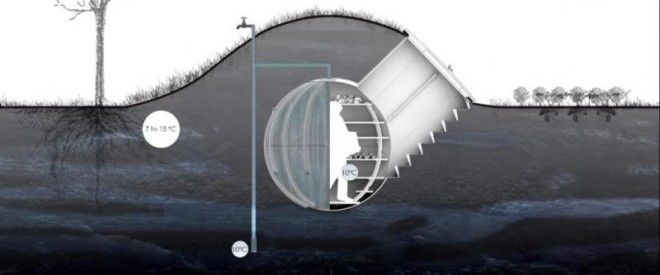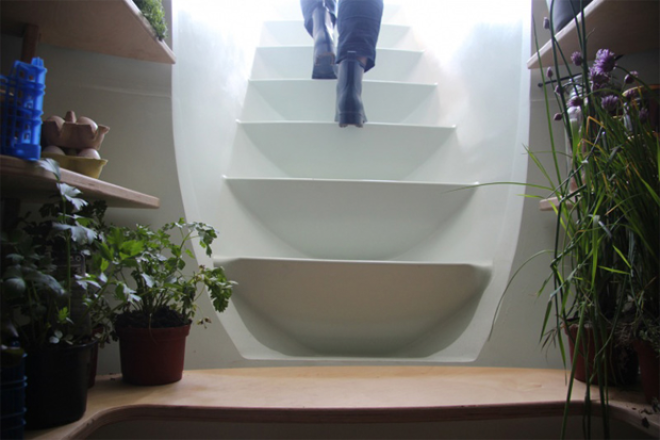 The installation process does not seem to be as easy however. The video shows a bulldozer being used to dig a hole down to what looks to be about 7 feet underground, completely submerging the Groundfridge into the earth while the stairs lead to the surface with an insulated door.
The design was a finalist in the Dutch Design Awards, but is currently not yet available to the public. And with an estimated cost of over $17,000 USD, it looks like advocates may need to start saving up their pennies for when this hits the mass market.
Ideally these would really be perfect for community gardens and local farmers offering sustainable food storage solutions where the price and installation would be worth it. Either way, this is utilizing a conventional method but applying it to a modern world, and if you prefer to do a more DIY approach check out this smaller version of a groundfridge that uses a trashcan instead.