With the famous Four Seasons restaurant officially closing its doors in July, Manhattan power lunchers are going to have to turn to other fine establishments for their midday meals.
Foursquare, the city-guide app for discovering new places, helped us compile a list of the top power lunch spots in New York City, using their highest-ranked restaurants that had reviews mentioning "business lunch". They also consulted "Trending This Week," Foursquare's roundup of the most up-and-coming restaurants in New York City, to find the places that have a buzzy lunch crowd.
Whether it's steak or sushi that's needed to whet an appetite for success, Manhattan has a slew of strong lunch options that are perfect for discussing business.
These spots may not have the same storied past as the Four Seasons, which was known to serve dignitaries and newsmakers daily. But for a new generation of power lunchers, these restaurants might become just as important.
21. Combina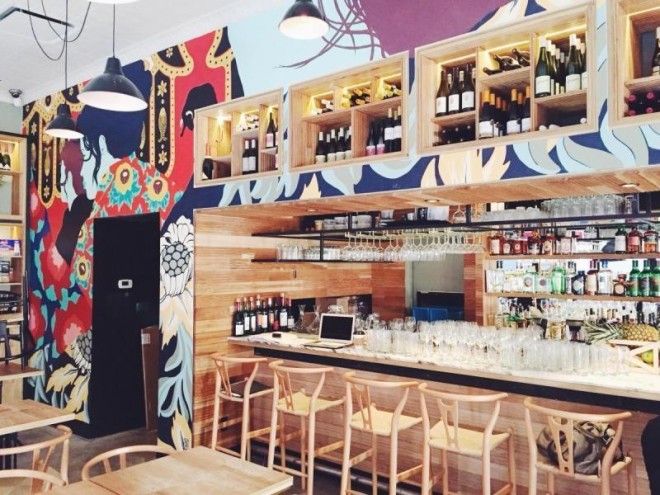 Brand-new Combina is heating up the SoHo tapas scene. The Spanish-Israeli small plates spot from restaurateur Einat Admony (of Balaboosta, Bar Bolonat, and Taïm acclaim) serves up dishes like persimmon carpaccio, a merguez burger, and fried eggplant in a window-filled corner space.
20. Coffee Shop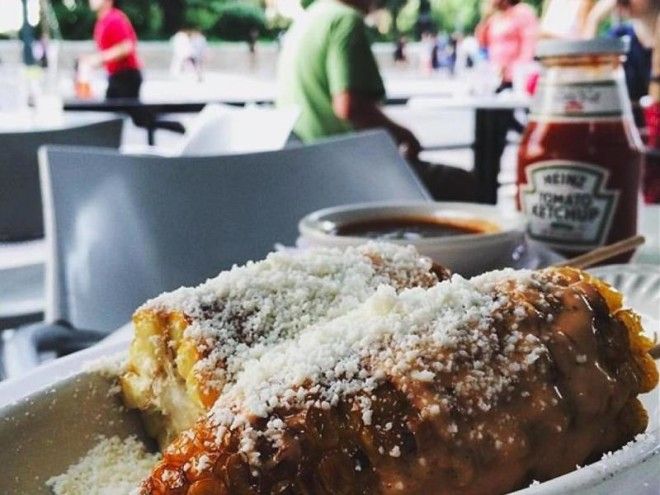 Don't be fooled by the generic name: Coffee Shop is actually a Brazilian bar and restaurant situated right on Union Square. Popular all day long for business brunch, lunch, or dinner, it's known for its aspiring-model waitstaff, strong caipirinhas, and Brazilian food specialties like fried plantains or shrimp stew.
19. Nougatine at Jean Georges
Trump Tower. Central Park West. Tuna tartare. Molten chocolate cake. Nougatine is one of those sleek, luxe French restaurants that welcome suits with open arms, hitting all of the cuisine high notes in a classy, muted scene.
18. Brasserie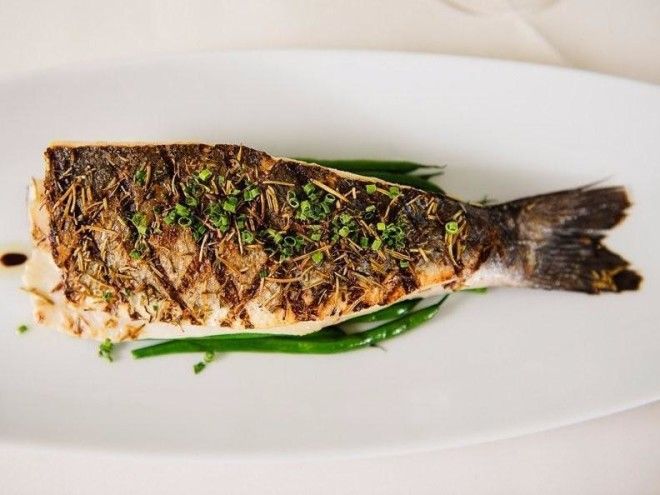 This big, open-space Midtown favorite is a New American go-to for lunchers seeking a friendly menu, a strong cocktail, and a buzzing energy. Located in the notable Seagram Building, Brasserie regulars tend to recommend the grilled branzino.
17. Morton's The Steakhouse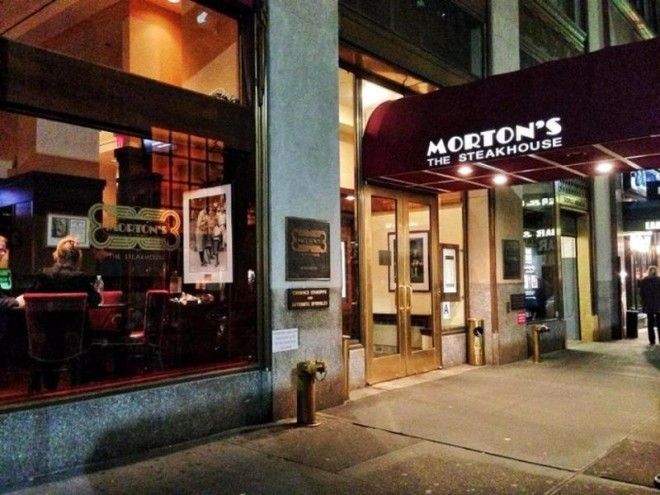 When only a classic steak meal will do, Morton's is a no-brainer. The beloved old-fashioned steakhouse in Midtown East has all the fixings: a dark wood interior, a beautiful full bar, and, of course, some serious red meat.
16. 21 Club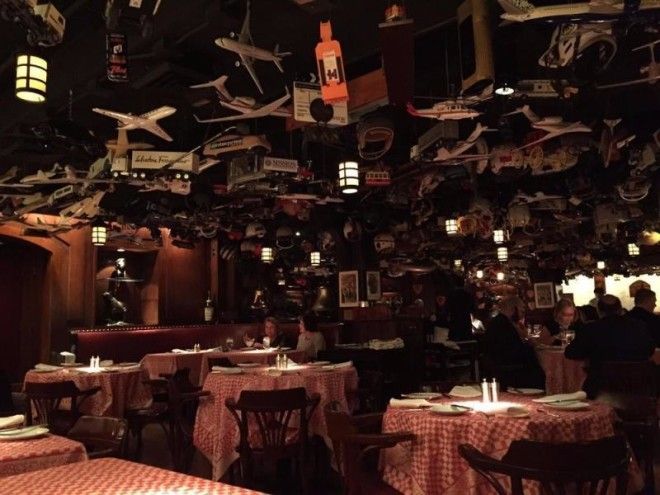 Formerly a Prohibition-era speakeasy, 21 Club is as old school as it gets, with red and white tablecloths, low lighting, and leather banquettes. Its exterior decor is iconic: a series of figurines of horse jockeys preside over the entrance. And most importantly, for decades it has boasted a clientele of American royalty: Frank Sinatra, Harrison Ford, Bill and Melinda Gates, and Mary-Kate Olsen have all been regulars over the years.
15. Lafayette
For pastry lovers and Francophiles, Lafayette is a sure bet. The bright, patisserie-style cafe and bakery in NoHo has great people-watching and French delicacies like foie gras terrine and steak au poivre. Savor the sweet taste of success with a butterscotch coffee eclair to finish.
14. Freds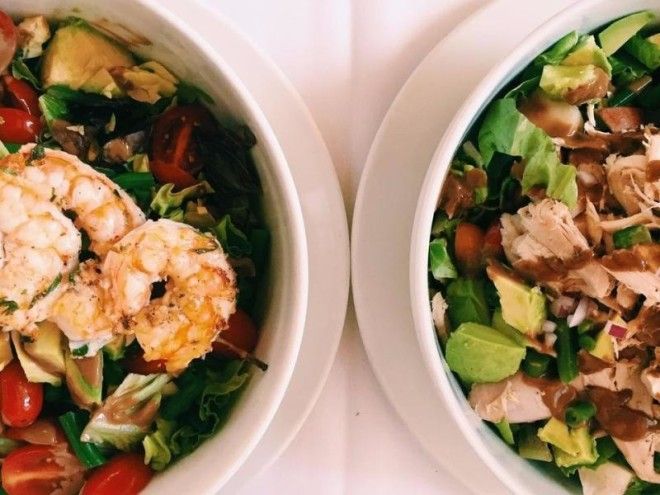 Breakfast at Tiffany's... lunch at Barney's. The ultimate in fancy salads for ladies who lunch, Freds guarantees plenty of celebrity spotting opportunities, plus a full menu of American classics. And, of course, it's the right spot to refuel while taking a spin through the department store.
13. The Dutch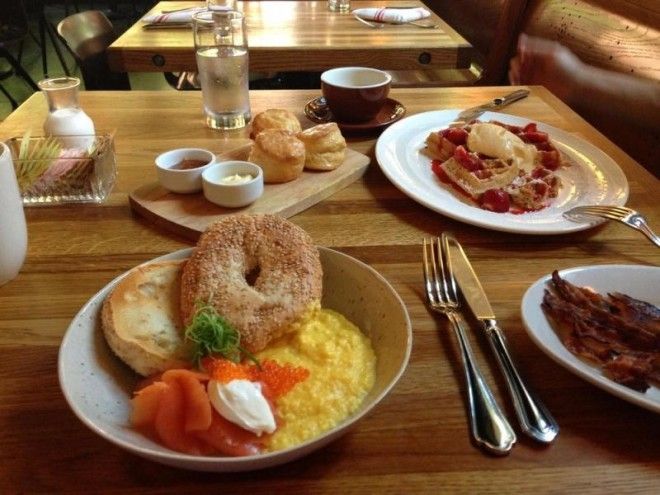 Juicy fried chicken served in a chic metal bowl? Check. A top-tier seafood tower to impress clients and special guests? Check. A warm, rustic interior with a huge bar? Another check. The Dutch tends to satisfy all tastes, and is a favorite among media and creative types toasting their latest deals.
12. BLT Steak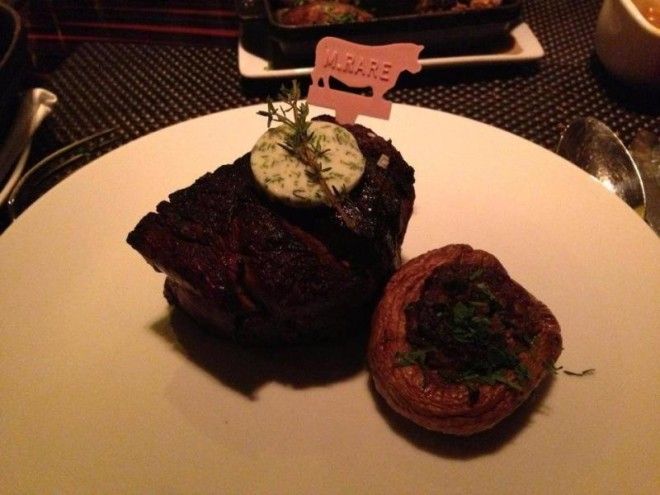 Steak. Warm popovers. Real Housewives and the Clintons. These are all things you'll find at BLT Steak — well, the food items, at least. An updated take on the traditional steakhouse theme, BLT Steak is widely regarded to be one of the best in the city.
11. Artisanal Fromagerie & Bistro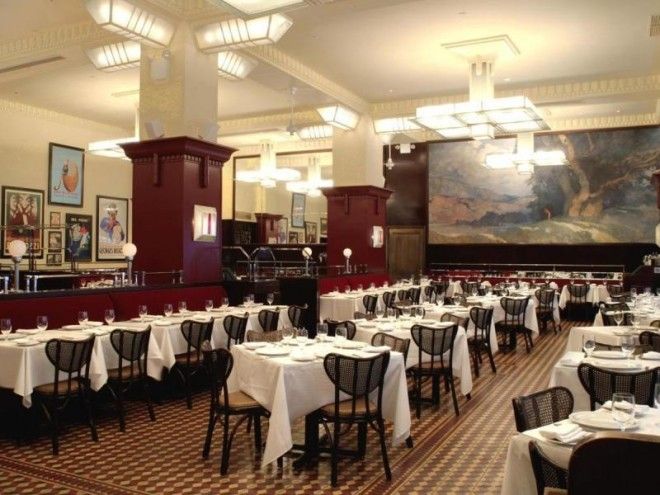 Replete with high ceilings, cane-backed chairs, and a massive cheese counter, Artisanal Fromagerie & Bistro may be in NoMad, but it will transport you to France. You can opt for something traditionally French like steak frites, or live large with a decadent fondue.
10. The Capital Grille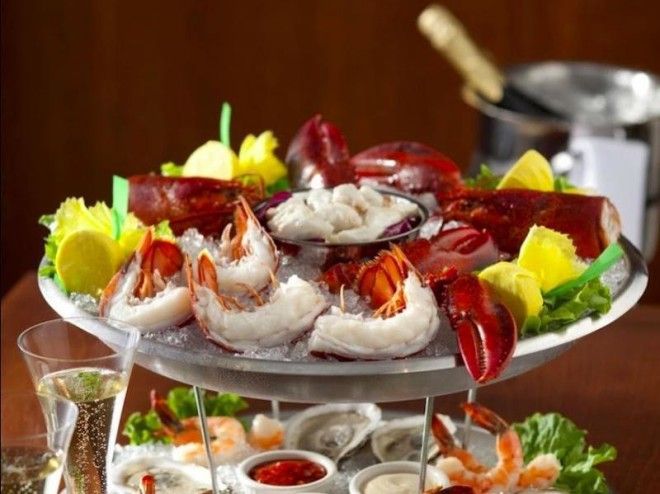 Midtown isn't always known for its restaurant scene, but The Capital Grille is a great power lunch choice. Think impressive seafood towers, a crisp atmosphere, and strong martinis.
9. The Breslin Bar & Dining Room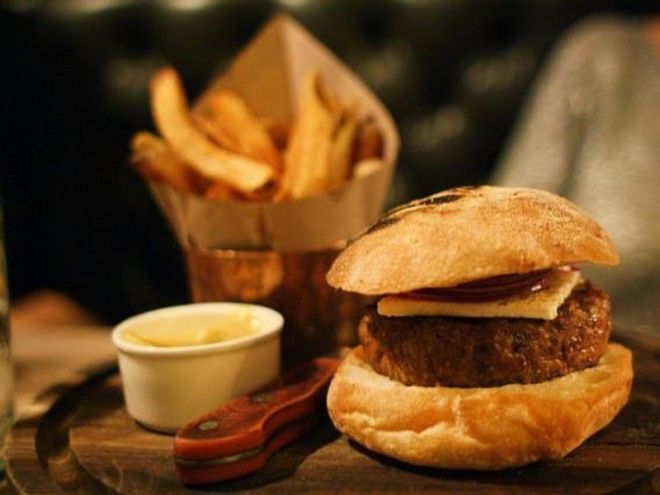 At the Breslin, you can go the whole hog. And by that, we mean order a full roasted pig delivered to your table, snout and all. It's a power move. But if that's not quite your cup of tea, consider one of their popular burgers, a Scotch egg, or anything to do with pork. An April Bloomfield creation in the trendy Ace Hotel, the Breslin is British pub fare, elevated.
8. Craftbar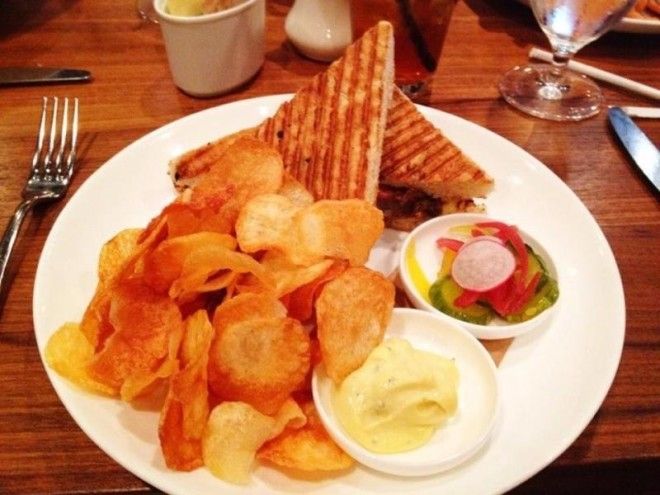 Flatiron is Manhattan's tech central, which means Craftbar is the tech scene's place to do lunch. Creator Tom Colicchio's tasteful New American cuisine is a crowd pleaser — you're sure to come away sated, whether you choose a fried oyster sandwich, veal meatballs, or just a grilled cheese.
7. Avra Estiatorio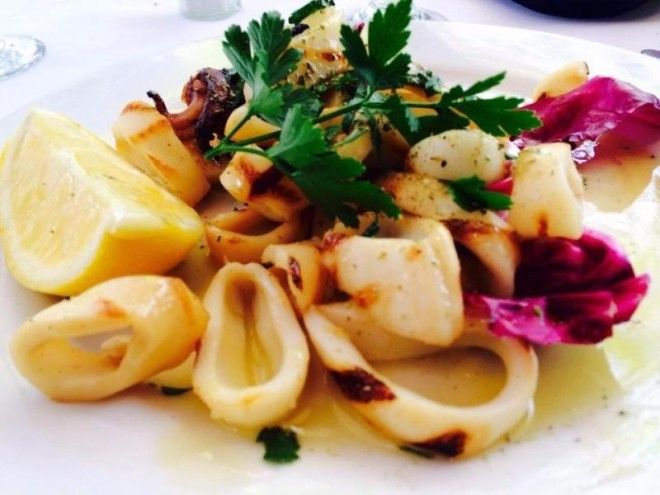 If Greek food is your game, then take your clients to Avra, where grilled octopus and zucchini chips share center stage with the freshest fish (ordered by the pound) in a refined dining room.
6. Nobu Fifty Seven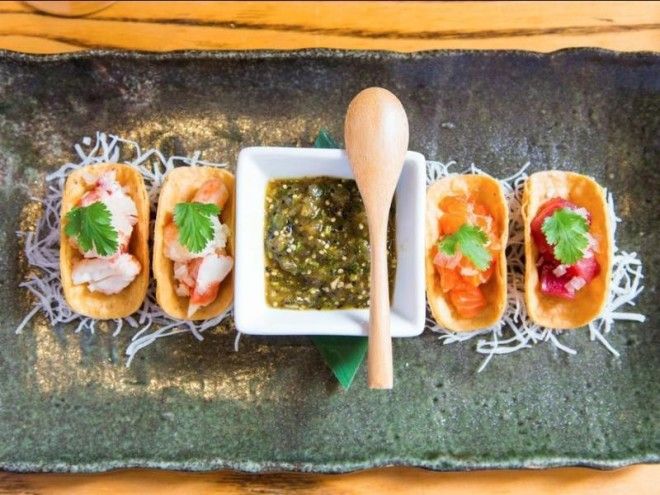 For sushi, any branch of Nobu will always impress, and this one in Midtown has sashimi tacos and miso black cod that are sure to please. Celebrity sightings (Mariah Carey and Robert de Niro are recent visitors) will sweeten the deal. If you're going big, consider the secret menu wagyu, which you'll need to order 24 hours in advance.
5. Bar Americain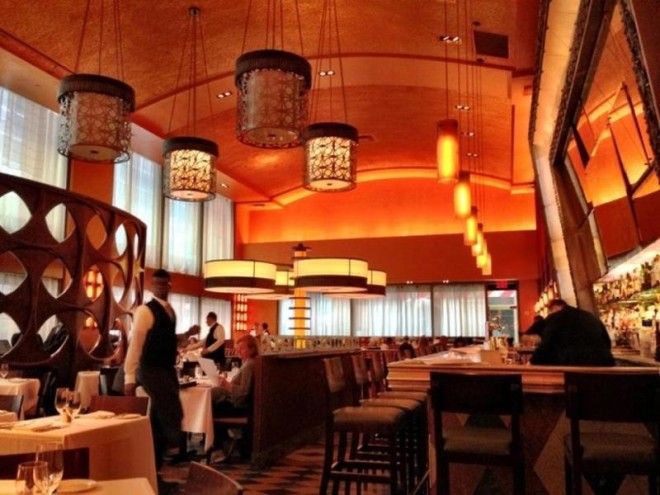 Soaring ceilings and warm golden lighting make this Midtown restaurant a pretty nice place to spend an afternoon, while crisp white tablecloths keep the scene feeling professional. Chef Bobby Flay offers a southern-inspired American menu, with highlights that include blue cheese chips and shrimp and grits.
4. Kellari Taverna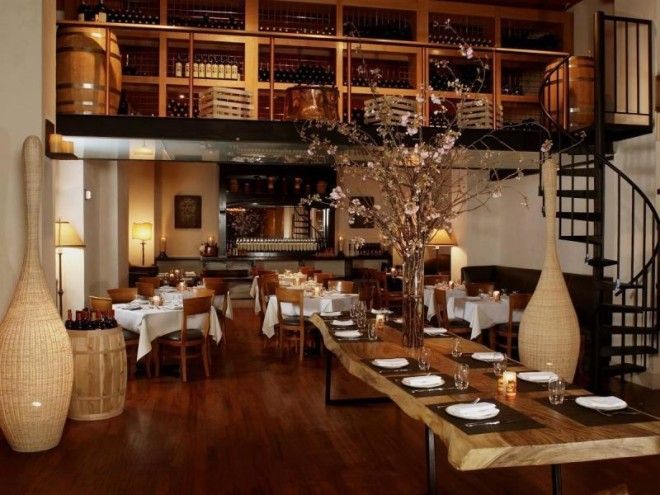 Another Greek favorite, don't be fooled by the "Taverna" title; Kellari is upscale dining where a suit won't feel out of place. Known for its wide selection of fresh fish and tasty mezze starters, a crisp white wine will keep the conversation flowing as you lunch.
3. Harlow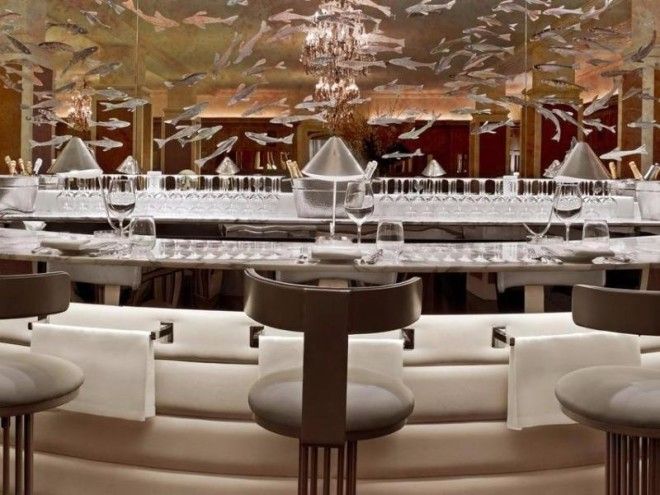 Harlow is no stranger to celebrity: owned by Richie Notar, who started out as a Studio 54 busboy before becoming a Nobu partner (and who counts Martha Stewart and Naomi Campbell as friends), it's the kind of chic-but-approachable New American restaurant where meatballs and scallops can coexist on the menu. The centerpiece is the expansive white marble bar.
2. Lure Fishbar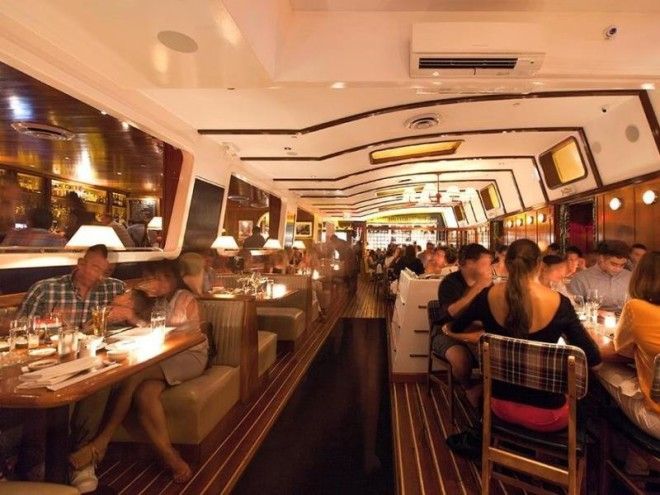 Swanky Lure has always been a strong scene, whether it's filled with celebrities like Alex Rodriguez, Jon Bon Jovi, or Mindy Kaling, or just a power lunch crowd enjoying the afternoon. The SoHo hotspot is known for its luxe yacht-like interior with wide banquettes, top-of-the-line seafood, sushi, and oysters, as well as a "secret" off-menu burger.
1. Del Frisco's Steak House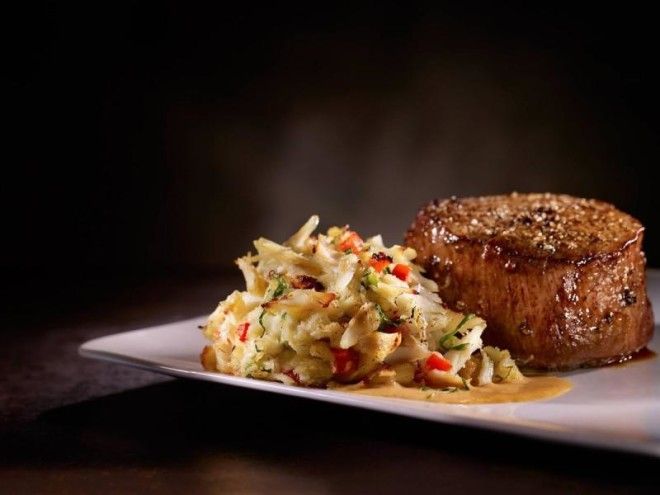 This is the most classic of establishments. Del Frisco's is adorned with an iconic saying across its bar — "Do right and fear no man" — a straightforward ethos that extends to its food and its staying power as the lunch spot of choice for those in the know. The move here is, naturally, steak. Steak and straight talk.