The Detroit Auto Show is the biggest in the world for the auto industry. When you come to Motown, you expect to see cars and lots of them. I saw plenty of cars this week, but I saw a few other things, too.
Acura's Precision Concept is actually a four-door! It has "suicide" rear doors that hinge in the opposite direction from the main doors. If Acura ever builds it, they need to retain this feature!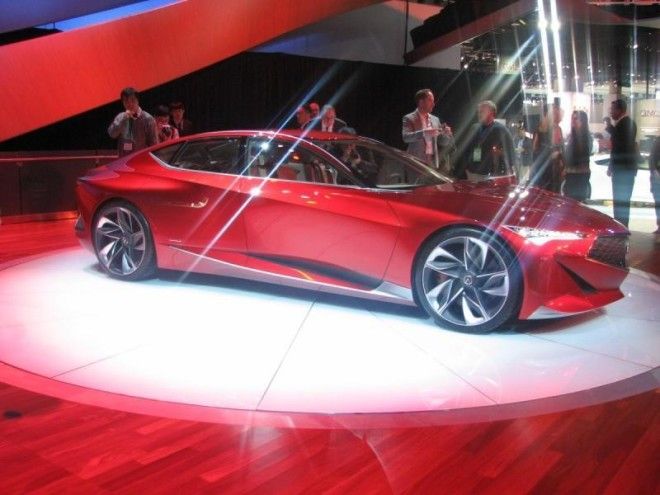 This customized Kia SUV reminded me of a groovy van from the 1970s.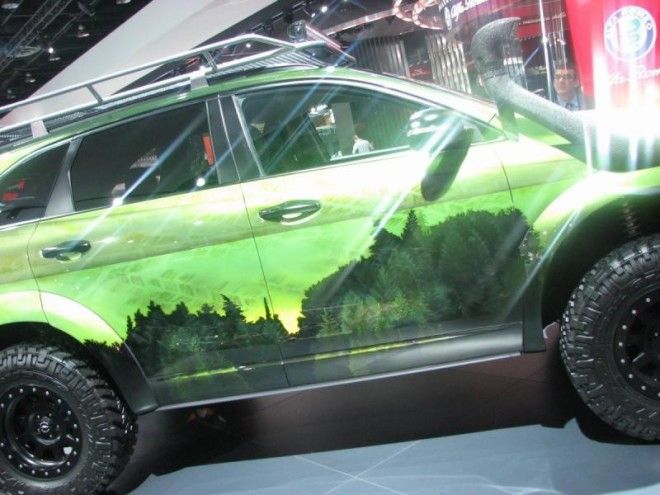 Ferrari is absent in Detroit, but the new 488 GTB supercar isn't, thanks to Brembo, a company that makes high-performance brakes. Not my favorite Ferrari color, but it'll do.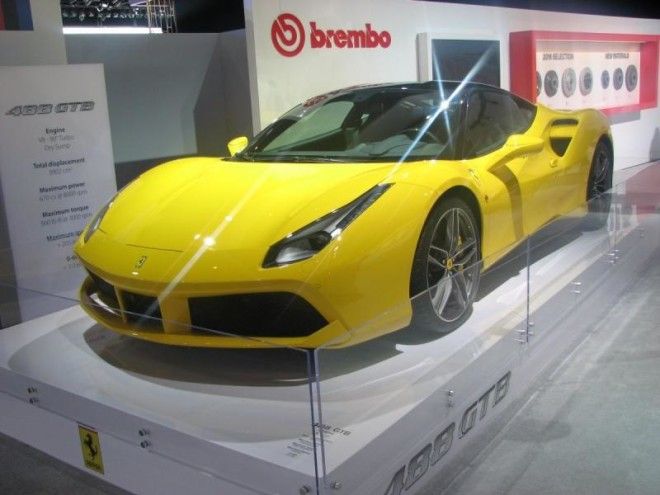 The otherworldly BMW i8 kept an eye on the Ferrari from across the show floor. It was almost like the Ferrari's prancing stallion had a guardian angel.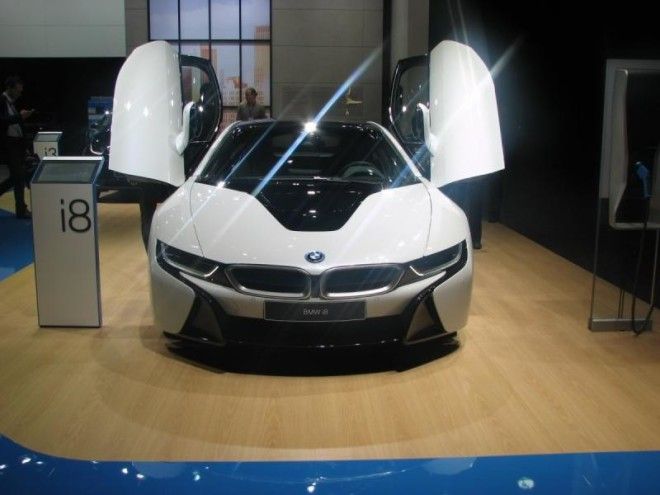 Lincoln's comeback is huge — and so was its booth, which struck me as being more of an ocean liner.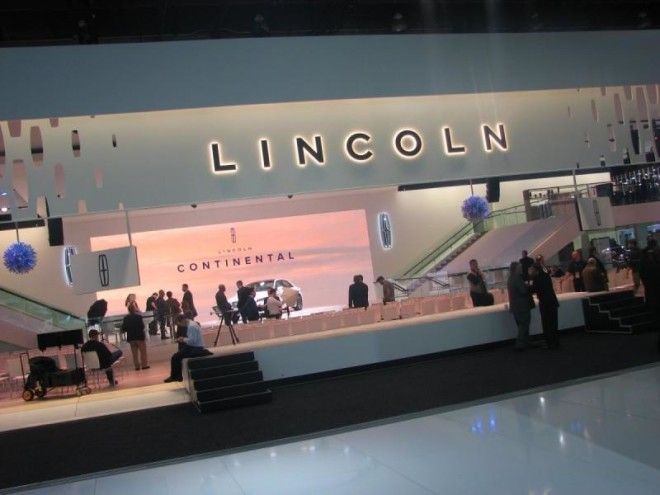 Swedish carmaker Volvo brought a vast screen that could morph, showing ever-changing Nordic landscapes. So soothing and hypnotic ...
Volvo also created this Ikea-esque lounge.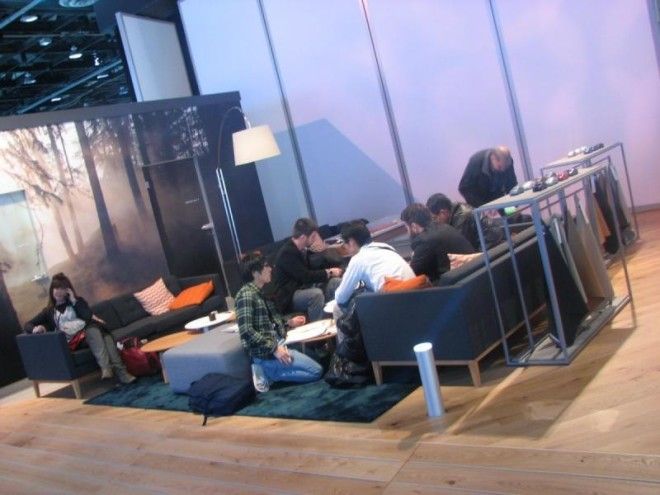 And Volvo brought its SUV of the Year Award from Motor Trend for the XC90, a vehicle that was ALSO Business Insider's 2015 Car of the Year.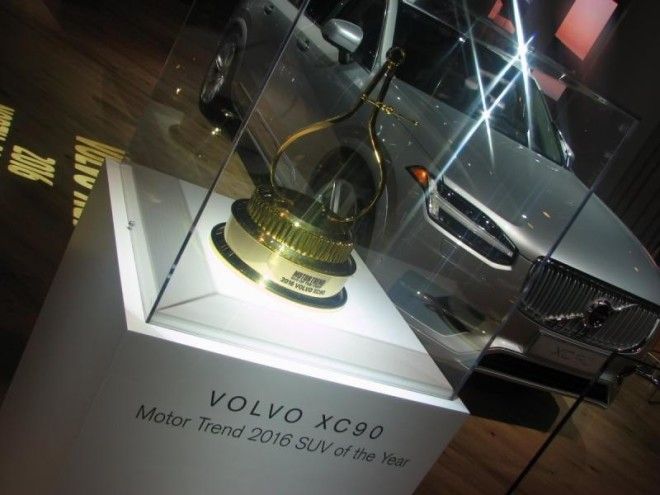 I sat on this.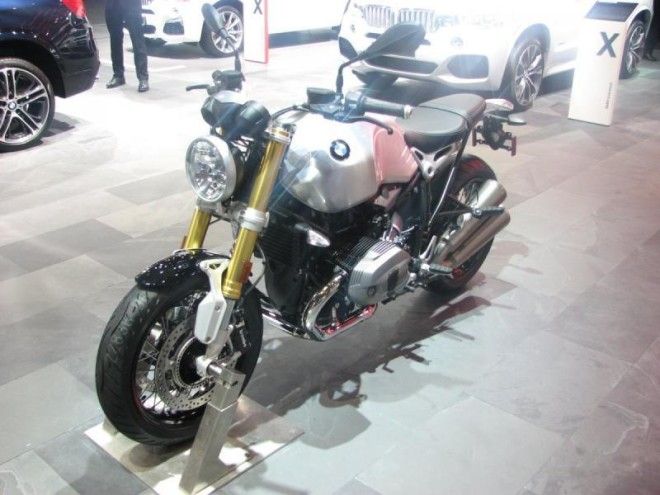 I'm not sure how this GMC pickup got up there.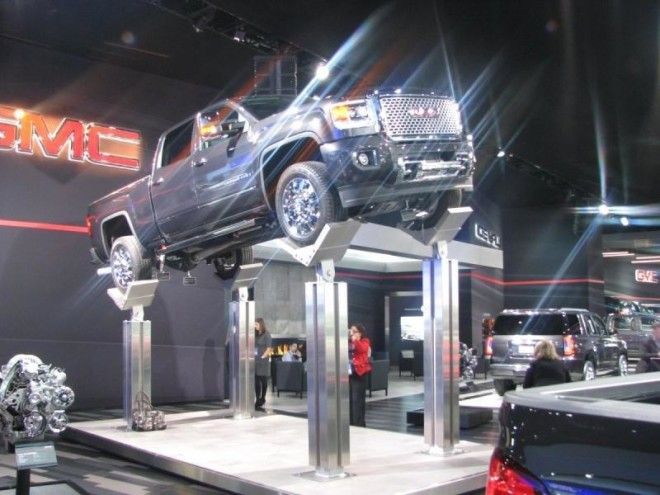 Ford established its new performance division a year ago. Its cars run a gamut from the GT supercar to ...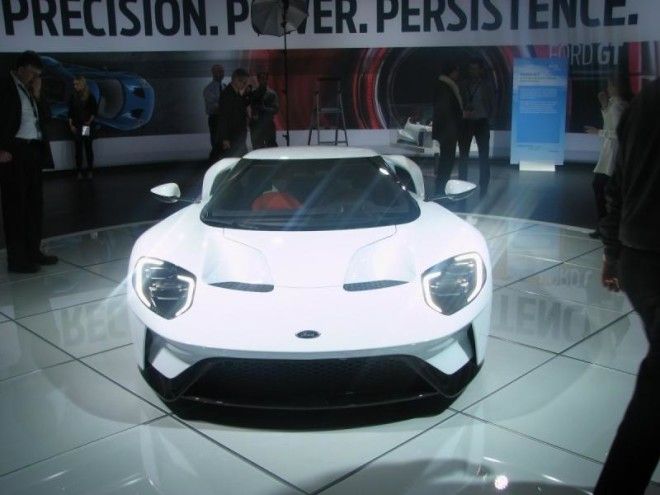 ... the Raptor super truck.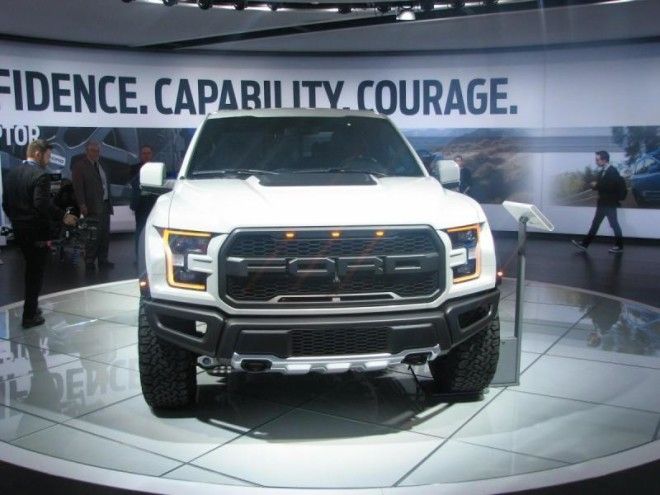 Ford Performance reminded us that cars aren't just for looking at — they're also for RACING. Here's a young Mario Andretti ...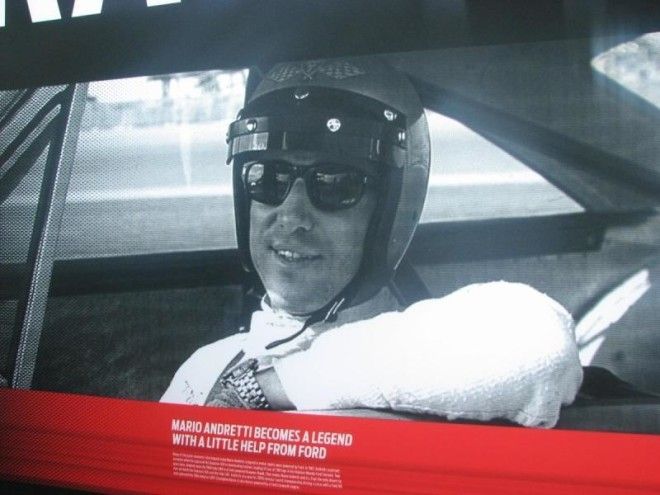 ... and Jackie Stewart, one of motor sports' greatest ever.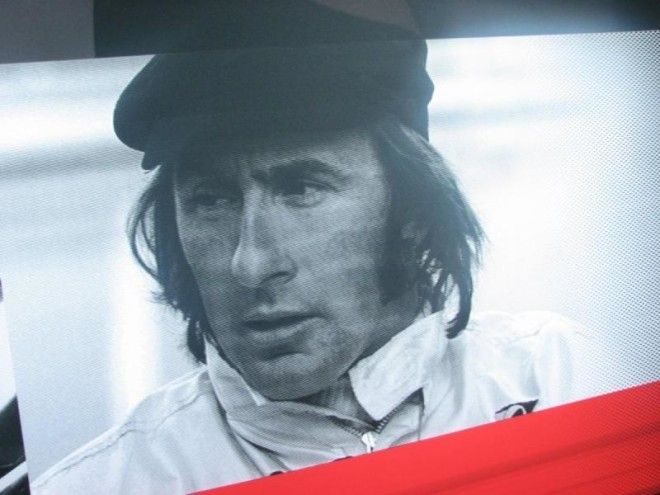 The Mustang GT350 Shelby Cobra badge is deeply cool.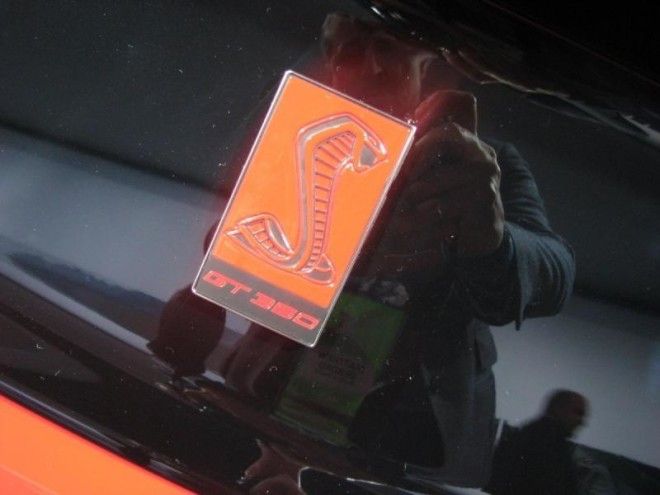 Speaking of performance, that's a Corvette race car.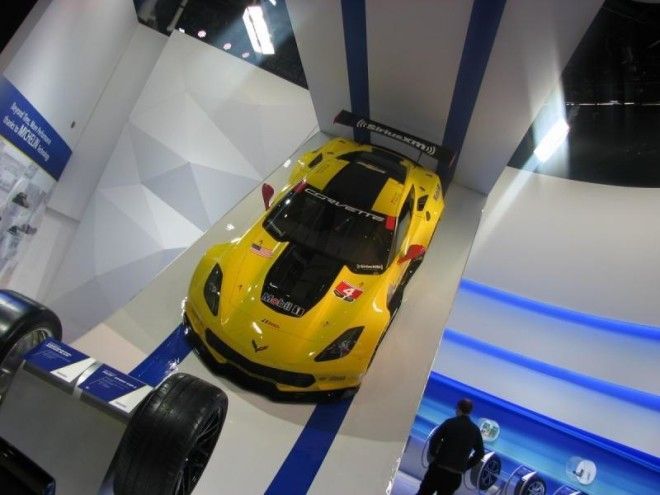 Meanwhile, this classic Alfa Romeo reminded us that it's understandable why everyone thinks the Italians design the most beautiful cars.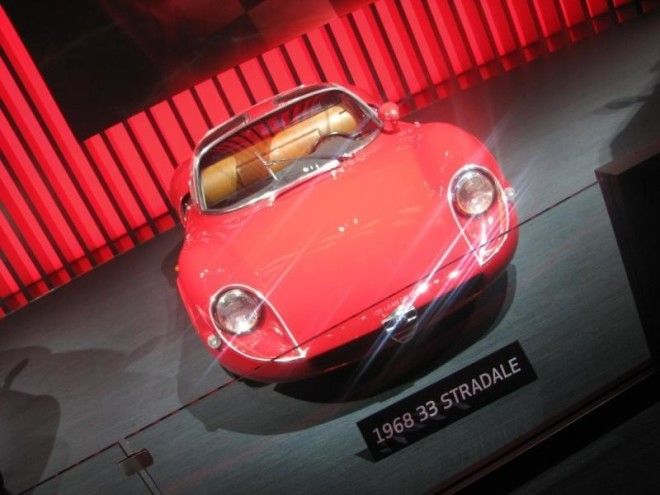 If fact, the whole Alfa Romeo booth was a thing of beauty.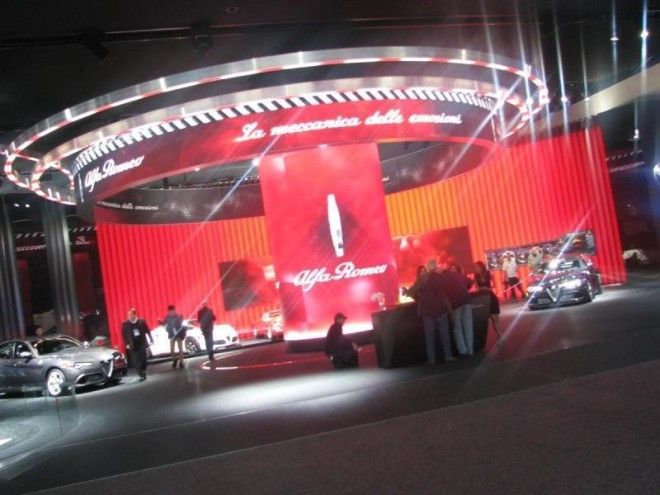 Who doesn't love a hot-purple Dodge under the bright lights?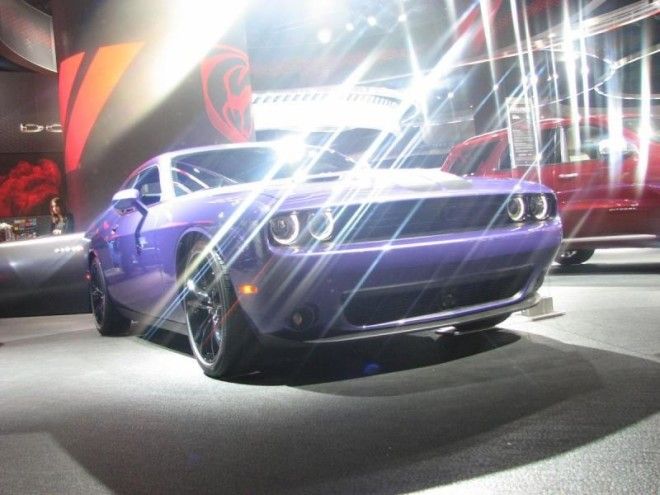 And, I'm sorry, but I couldn't help myself. That's the Indy 500 trophy, live and in the shiny metal.