Earlier this month, InvnSun Technologies launched its pre-order campaign on Indiegogo for an innovative baby bottle – proacmOm, what is believed to be the world's most advanced baby bottle. One might ask why a parent would need a high-tech baby bottle to feed their child anyway, but proacmOm makes this task much more simple, convenient and safe. Especially, targeting busy moms on the go and frequent travellers.
P
roacmOm can keep the baby milk heated at optimal temperatures at all times
For one, proacmOm can warm and hold the baby milk temperature at optimal level at all times. Sometimes it might happen that the milk is too hot for the baby's mouth to tolerate, or it might be left unconsumed until it becomes too cold to take. In this sense, proacmOm becomes the baby bottle that takes away such worries.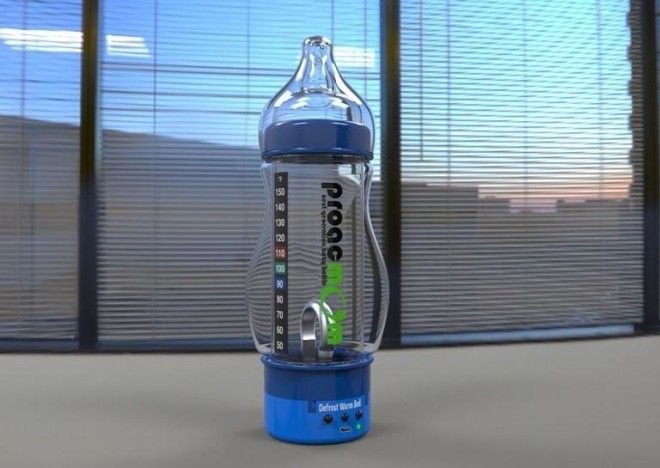 ProacmOm has three main options for heating the milk in the baby bottle, which are; Defrost, Warm and Boil. It has inbuilt temperature sensor for temperature detection, which does not let you feed your baby beyond the optimal temperature
.
ProacmOm has three features for heating. These are; Defrost, Warm and Boil. These features intelligently allow the bottle to both heat and maintain optimal milk temperatures for your baby, which you can do with just the push of a button. When the temperature is right, proacmOm's readiness indicator ("LED") on the bottom will blink to let you know that it is now ready to feed your baby. It also includes advanced safety control to avoid the accidental use of the button.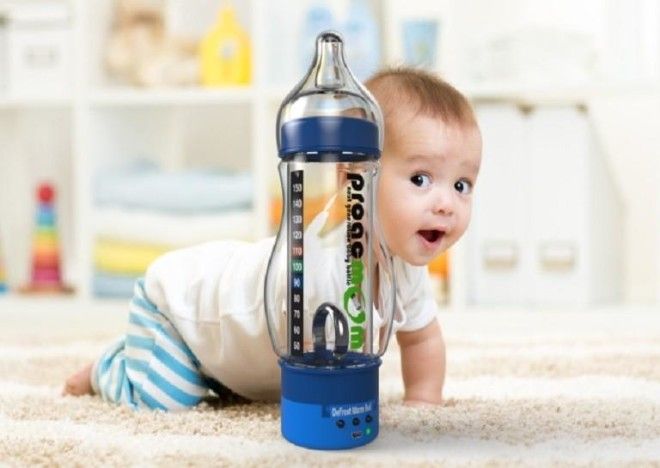 This crowd funding campaign provides the opportunity to pre-order and also to contribute to the cause, if interested. Participants in this funding will have the opportunity to get the bottle at discounted rates ranging from 35% to 67%. The company has planned to donate $1 to save the children organization for every bottle you purchase.
The initial campaign price for a pack of proacmOm starts from $25, for which you get a 9 Oz and 4 Oz bottle, you can expect to receive your order sometime during the middle of this year. This is when shipment is expected to begin.