By the middle of the 20th century, a confluence of factors–a rise in supermarkets and pre-packaged food, an advertising boom, a renewed fascination with classical European cooking, extreme growth in the middle class, among others–led to a truly singular culinary milieu. Even today, and even if you didn't live through it the first time, chances are you can recognize some 1950s and 1960s food that America has now forgotten.
While the likes of prune whip, salmon mousse, tuna noodle casserole, fish sticks, and yam ice cream deserve to be left on the culinary scrapheap of history, there are plenty of popular mid-century American dishes that merit a resurgence today. At first glance, beef Wellington, chicken Kiev, and chiffon pie may seem like dusty relics of the
Mad Men
era, the kind of food your parents–if not your grandparents–made with help from an actual paper-and-ink cookbook. But if you give these dishes a second thought, or simply look at the mouth-watering things today's cooks are doing with these classics, you'll realize that they're fully in keeping with modern standards of deliciousness.
Tunnel Of Fudge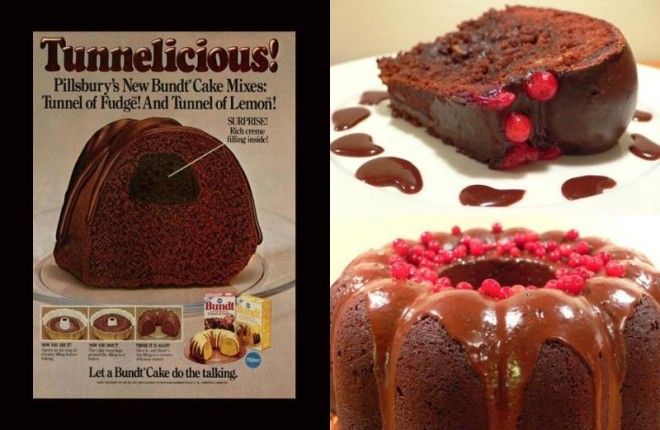 Given its name, there's no confusion about what it is. The only confusion is as to why we stopped making this.
Beef Wellington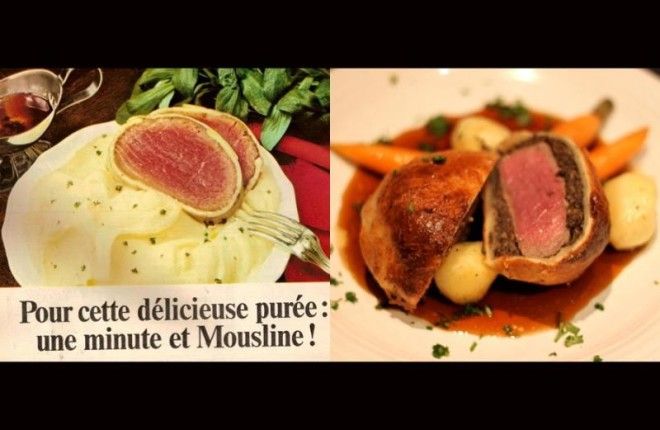 A somewhat simple dish of beef tenderloin wrapped in puff pastry. Perhaps that simplicity and universality has something to do with the fact that no one can truly pinpoint its origins.
Cheesecake Cookies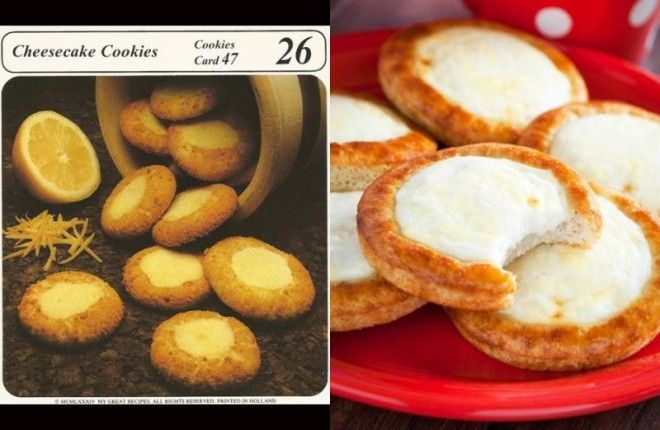 It's simple. Cheesecake is good. Cookies are good. Therefore, cheesecake cookies are good.
Chicken Kiev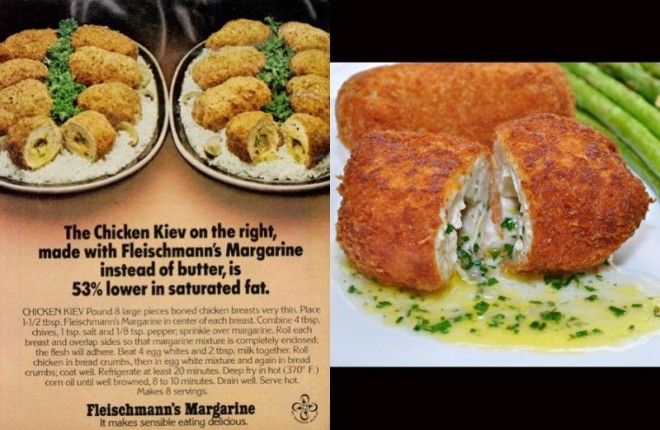 Despite its name, this herbed, buttered, and breaded chicken is just one example of French haute cuisine that took hold near mid-century.
Waldorf Salad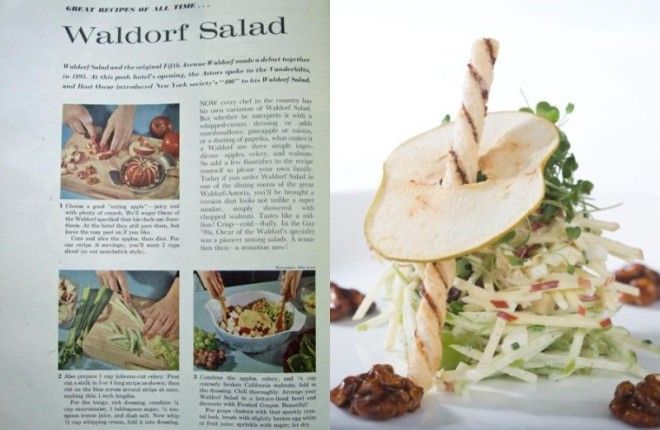 This apple, celery, and walnut salad (with many other variations and additions) was invented at New York's famed Waldorf-Astoria Hotel.
Fondue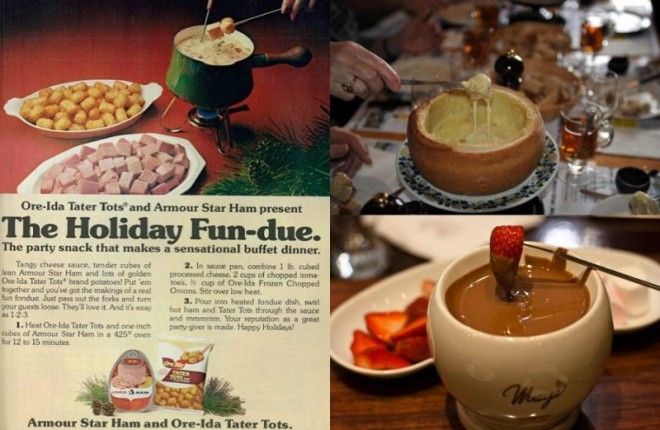 This Alpine classic of melted cheese (sometimes chocolate) accompanied by various dipping items took hold in America after its appearance at the 1964 World's Fair.
Baked Alaska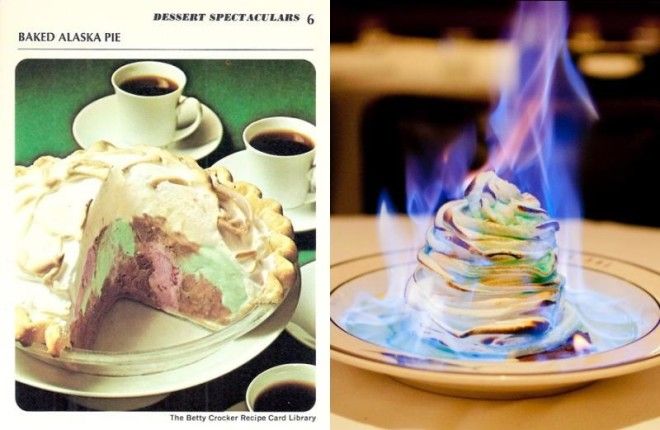 Supposedly invented at the venerated Delmonico's Restaurant in New York, this seemingly improbably dessert houses ice cream within a browned meringue shell. As hot as the meringue gets--and some set it directly on fire--the insulated ice cream will stay frozen.
Chicken Croquettes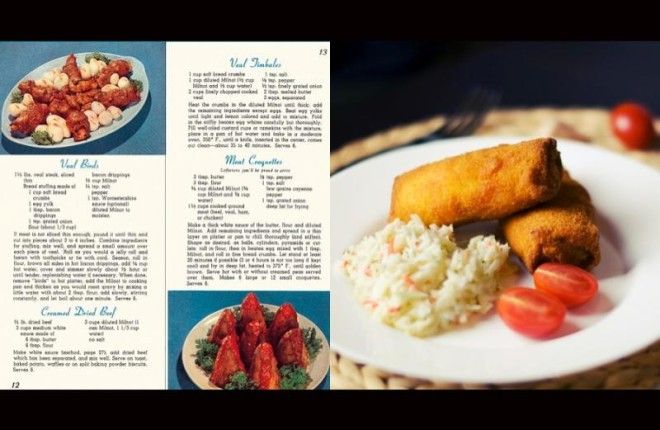 These spiced, breaded, and fried rolls come in endless variations beyond chicken and have countless permutations across the globe.
Apple Cake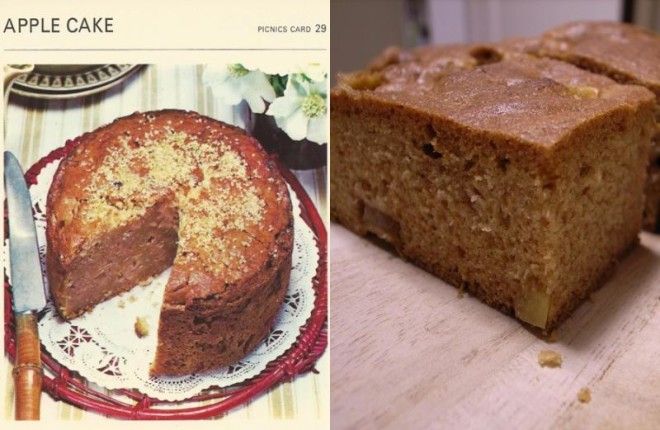 Although America is culinarily synonymous with apple pie, the Betty Crocker classic, apple cake, has somehow been all but forgotten.
Chicken Marengo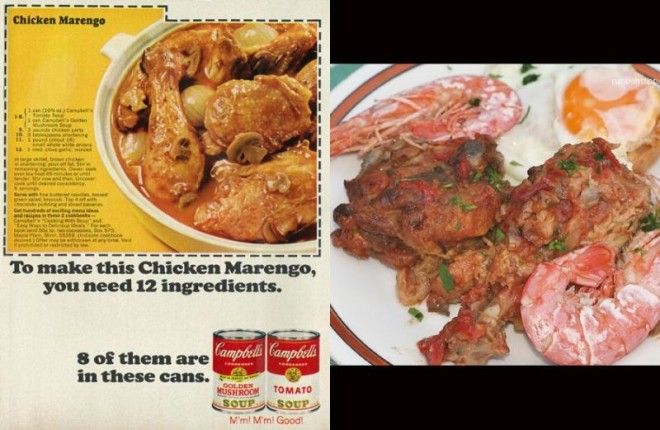 Chicken served with tomatoes and seafood, this is yet another mid-century classic brought over from France. And yet another French standby whose origins are--probably apocryphally--linked with Napoleon.
Beef Stroganoff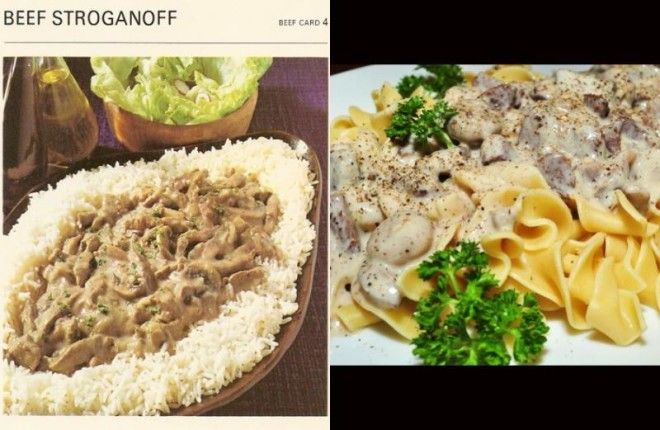 The story goes that this beef, noodles, and cream sauce dish exploded in America after U.S. servicemen, stationed in the dish's homeland of Russia, brought it home after World War II.
Chicken a la King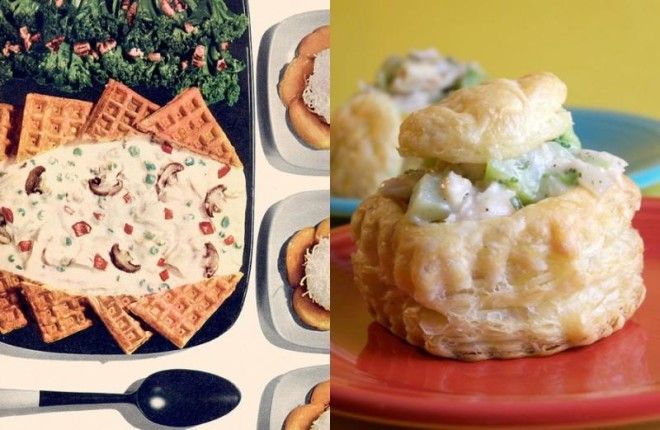 Consisting of diced chicken served in a mushroom cream sauce over pasta, rice, or bread, this classic may also have been invented at Delmonico's in New York (accounts vary).
Swedish Meatballs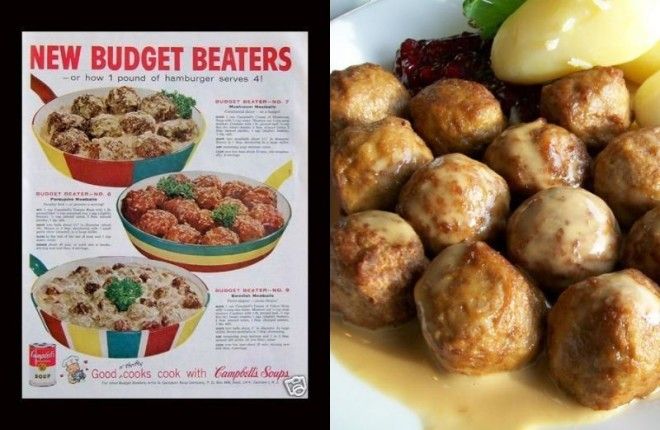 Modern IKEA-fueled mini-resurgence notwithstanding, this postwar party classic has largely been forgotten, even though it's basically just a standard meatball in a cream gravy.
Chiffon Pie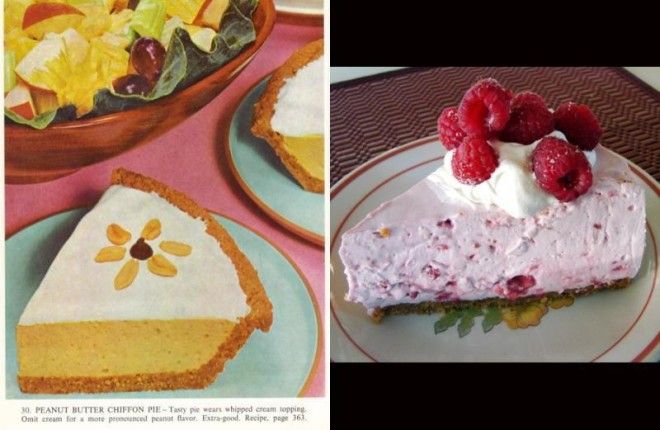 The uniquely light and airy chiffon pie is any kind that folds together meringue and/or whipped cream with a flavor base ranging from fruit curdto peanut butter.
Meatloaf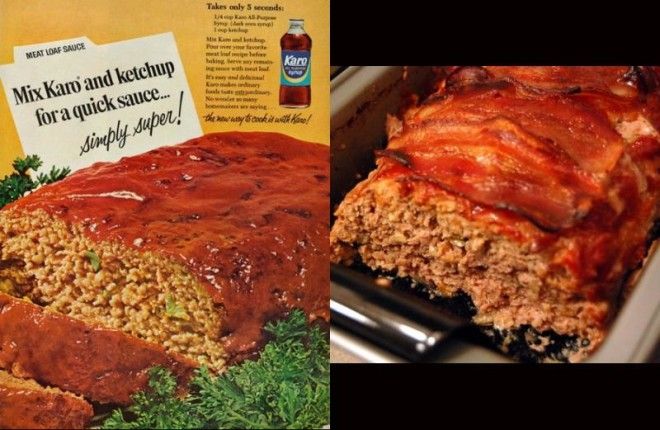 Due to its low cost relative to most any cut of meat, meatloaf exploded in popularity during the Great Depression and World War II, retaining popularity in the postwar years. Though it remains somewhat popular today, the increased availability and affordability of other meats have knocked meatloaf from its postwar perch.
Crab Rangoon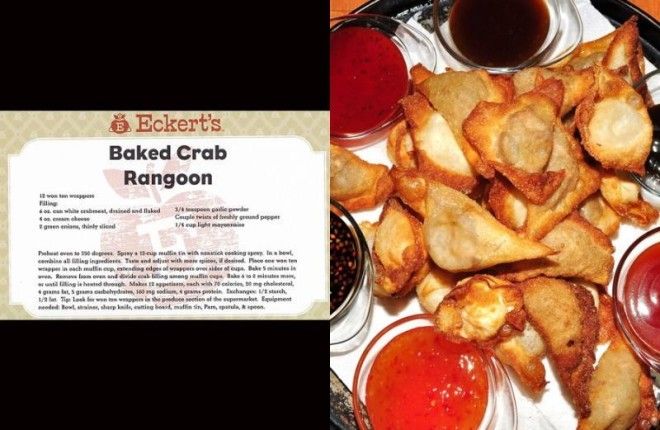 Although this fried crab dumpling fits in among postwar tiki culture and is often purported to be of southeast Asian provenance, it was very likely invented in America.
Lobster Newberg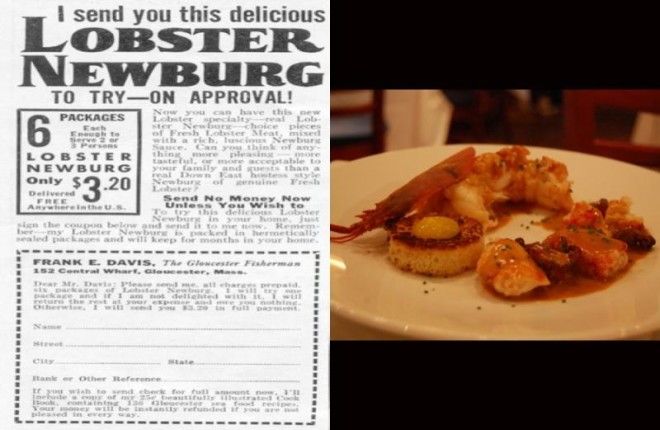 This boiled, buttered, and creamed lobster dish is yet another that was supposedly invented at Delmonico's in New York.
Chicken Pot Pie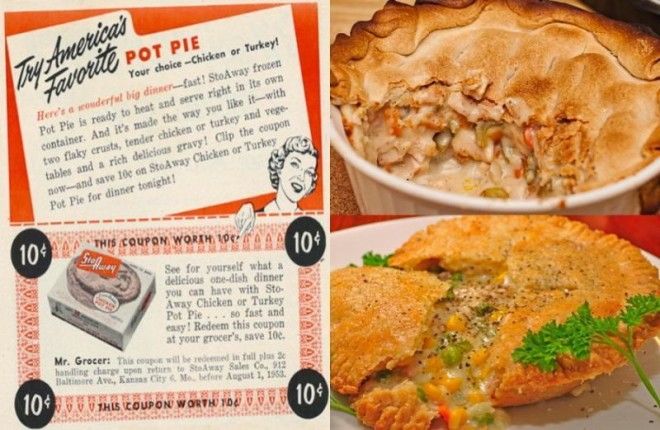 Likely another cost-cutting holdover of the Great Depression and World War II, this savory chicken and vegetable pie is now mostly found only in the grocery store freezer aisle.
Scalloped Potatoes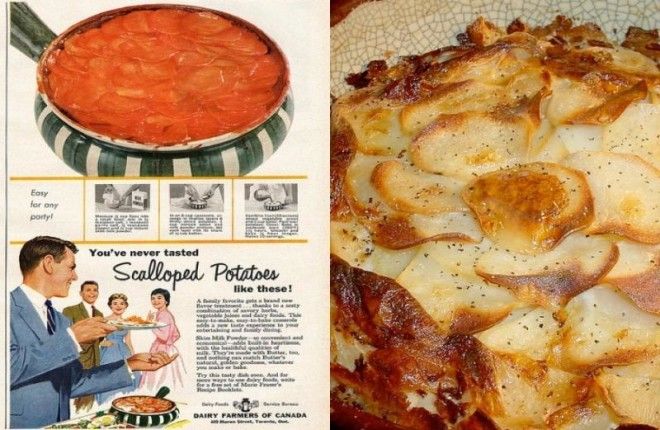 Yet another example of the postwar American fascination with French cuisine, this baked dish layers potatoes and cheese together in a shallow cooking vessel.
Popcorn Balls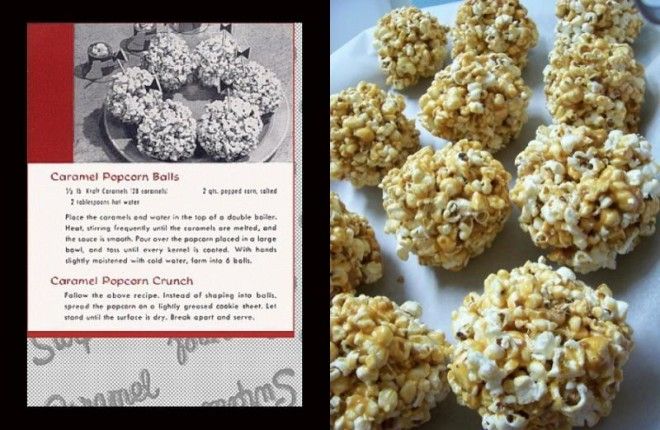 These sweetened balls of popcorn stuck together with molasses have dipped in popularity since the 1950s, now largely relegated to Christmas or Halloween.
Cream Cheese Pumpkin Pie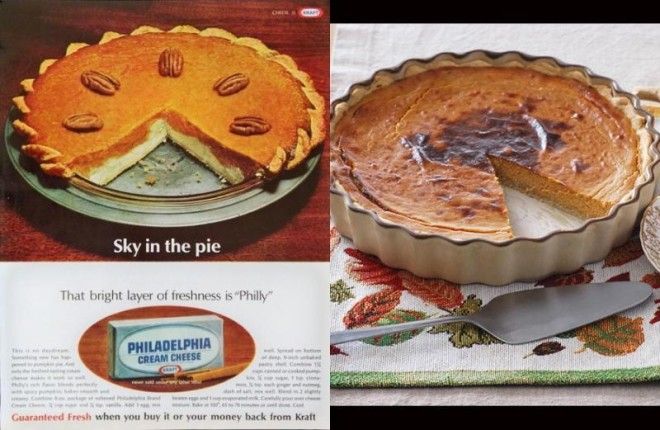 Although pumpkin pie and cheesecake have obviously remained popular, this hybrid, a Kraft classic, has fallen out of favor.
Grasshopper Pie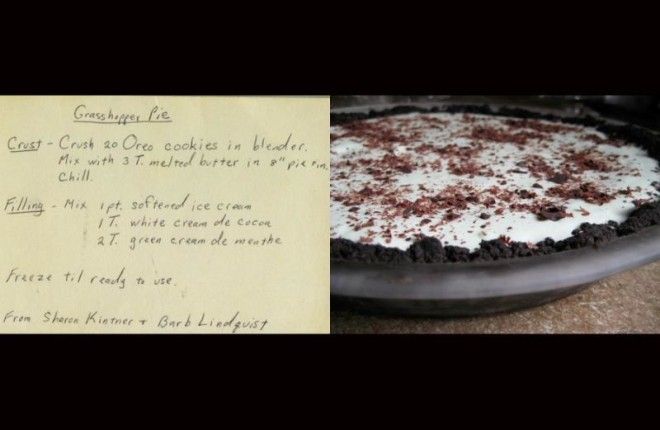 A staple among southern desserts in the 1950s and 1960s, this creamy mint pie sports an Oreo crust, all of which makes it strange that it hasn't remained as popular as it once was.
Beef Burgundy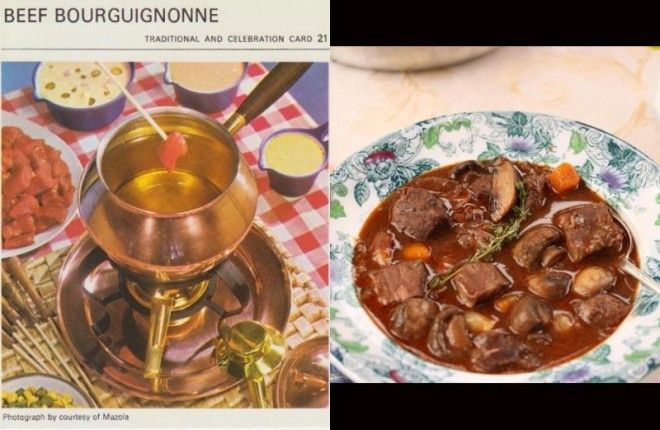 One more entry in the postwar American love affair with classical French cooking, this braised beef and vegetable stew was largely popularized, like so many other French dishes in America, by Julia Child's 1961 classic,
Mastering the Art of French Cooking
.