While some destinations have remained well-known luxury destinations for years, others are just now emerging as travel spots attractive enough to add to your bucket list.
Robb Report, which specializes in publishing content for ultra-affluent consumers, recently released a list of the top 21 luxury destinations to visit this year.
To put the list together, they worked with their base of writers to determine which destinations would be most interesting to high-net-worth travelers, based on each location's concentration of luxury hotels and unique experiences.
While some picks include those that have been on the radar of the wealthy for years, like Fiji, others are hidden gems that are starting to gain attention, like the Cape Winelands.
As you prepare to plan your trips for the year, here are 21 places to consider adding to the mix.
21. Chengdu, China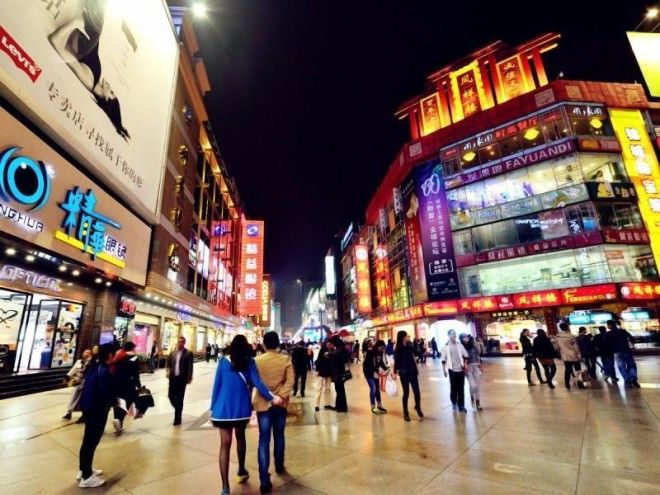 As the capital of China's Sichuan Province, Chengdu is rising as one of the country's most cosmopolitan cities. The Chunxi Road Pedestrian Street, which covers an area of around 2.15 million square feet, is home to incredible fashion and top-notch food.
Besides being the natural habitat of giant pandas, Chengdu is also home to luxury hotels like the St. Regis Chengdu and the Temple House, while new destinations from Mandarin Oriental, Waldorf Astoria, and the Fairmont are set to open this year.
20. Montenegro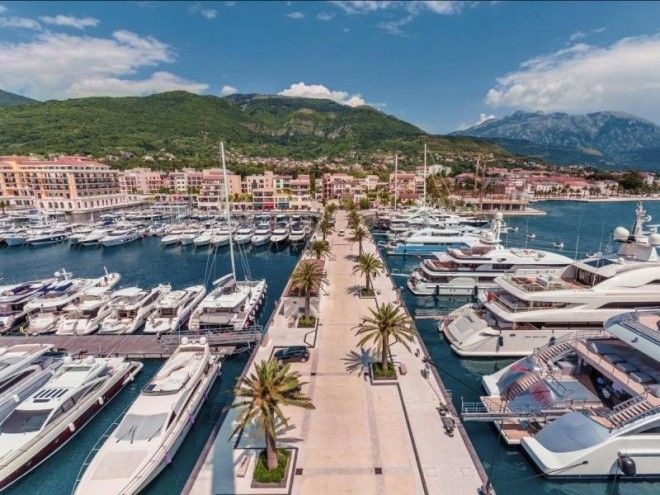 Montenegro has an incredible scenery of glistening beaches amidst rugged mountains, ancient walled towns, and quaint palazzos. This, in combination with its warm climate, has made it a premiere destination for superyacht owners. Last year, Porto Montenegro, a luxury yacht port and marina village, unveiled its new yacht club, expanded its marina, and hosted the first Superyacht Rendezvous in the country after years of the event taking place in Monaco.
19. Bogotá, Colombia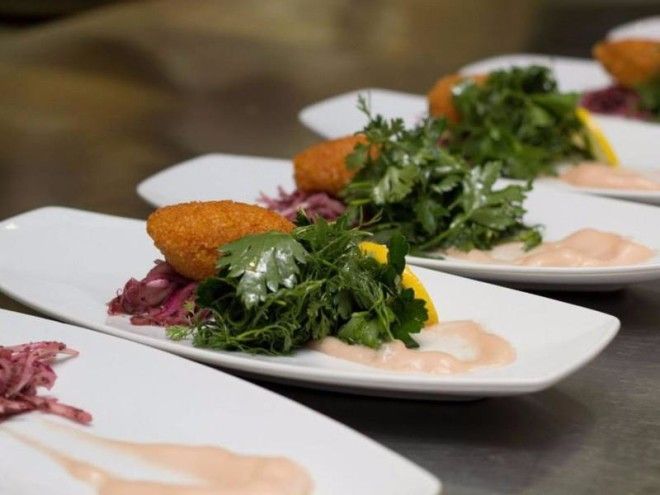 The bustling Colombian capital of Bogotá sits surrounded by incredible Andean peaks. Besides its array of preserved colonial buildings and bars, the city is also becoming a gastronomic hotspot. Head to its Zona G (the G standing for gourmet) for incredible food at restaurants like Criterion, voted one of the 50 best restaurants in Latin America in 2014.
18. Oman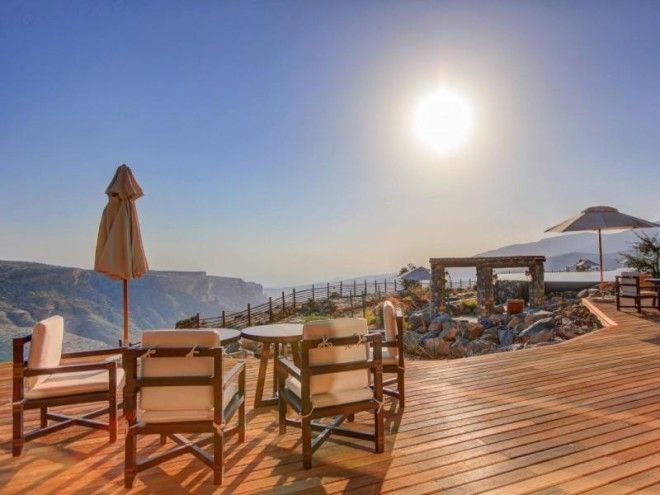 Oman has seen an introduction of elite retreats that include the Alila Jabal Akhdar resort in Nizwa, which offers visitors incredible views over the Al Hajar Mountains. Dubbed the most stunning new hotel in the Middle East by Forbes, it offers 86 suites and villas spread out around a clifftop. It's an ideal base for exploring Oman's breathtaking landscape of soaring mountains, deserts, and pristine coastline. This year, the Anatara brand will also be debuting the Al Baleed Salalah Resort, surrounded by a glistening lagoon and set to have spacious pool villas and a private beach.
17. Fiji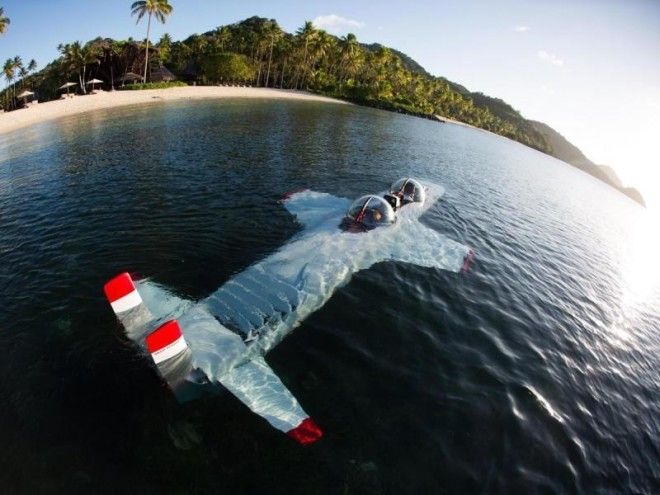 With its glistening waters, lush rainforests, and soft sands, Fiji is already a getaway in paradise, but additions over the years have only added to its appeal. In 2014, the private island property of Luacala Island became the first resort in the world to offer visitors a ride in a custom submarine called the DeepFlight Super Falcon. With domes that offer 360-degree views, travelers can check out the more than 1,500 species of fish and colored reefs found within Fiji's waters. The island is ideal for snorkelers and divers, as experienced guides can be found throughout.
16. Charleston, South Carolina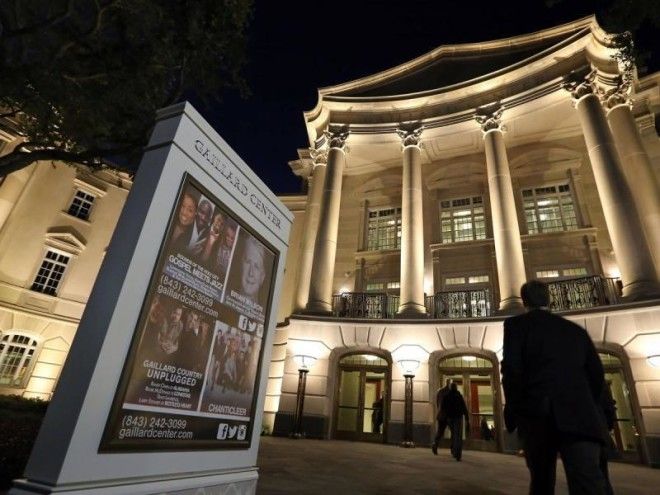 Taking a trip to Charleston is like taking a trip back in time. Here, cobblestone streets encompass more than 300 years of history, and church steeples stand in place of soaring skyscrapers. Horse-drawn carriage rides add to the old-school feel, while ornate gardens leave an aroma of gardenias in the air that makes walking through the city all the more romantic. This year, travelers can look forward to the opening of the Charleston Gaillard Center (now the home of the Charleston Symphony Orchestra) as well as the reopening of the Gibbes Museum of Art.
15. St. Kitts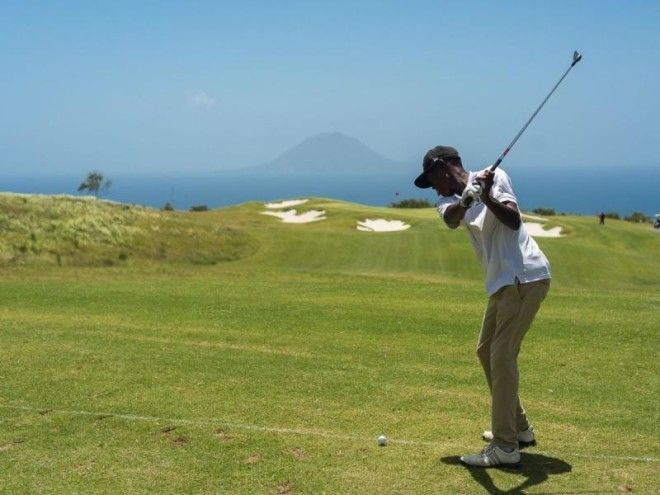 The Caribbean island of St. Kitts is home to a variety of white sand beaches teeming with warm waters and a bustling nightlife scene. Golf enthusiasts will enjoy the course at Kittitian Hill, which offers spectacular views across the sea and organic crops and fresh fruit in every corner (earning it a nickname: "the edible golf course"). On the southern end of the island, the Christophe Harbour offers a more traditional golf course designed by architect Tom Fazio.
14. Puglia, Italy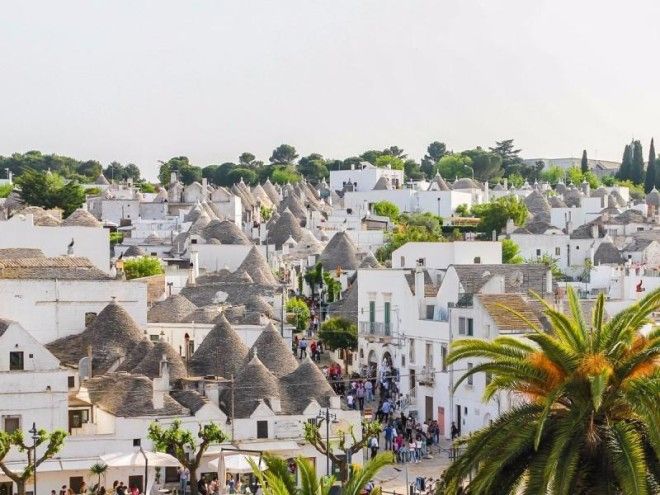 The Italian region of Puglia has long been a stop for savvy travelers, thanks to its charming beaches, baroque towns, and sprawling vineyards. It's home to the longest coastline of any region within mainland Italy, and is also becoming one of the country's hottest food destinations. Make sure to visit the town of Alberobello, which is famous for its limestone dwellings. The popular tourist town has stunning scenery and an array of quality dining establishments to choose from.
13. Zanzibar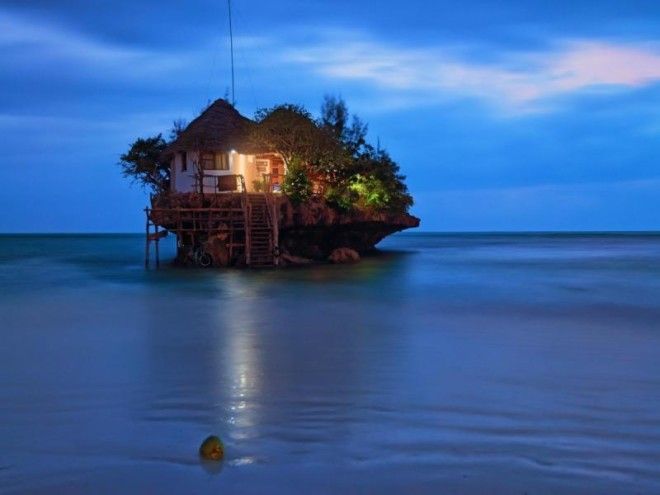 Zanzibar is surrounded by some of Africa's best beaches, offering travelers crystal-clear waters and prime relaxation opportunities. With such natural beauty as its landscape, there's plenty for water lovers to explore here.
From luxury hotel brands like the Park Hyatt Zanzibar, which occupies a 17th-century structure on the edge of a harbor, to the Rock Restaurant and bar, which sits perched on a rock in the middle of the ocean, many of the experiences here tie into the area's pristine landscape.
12. Paris, France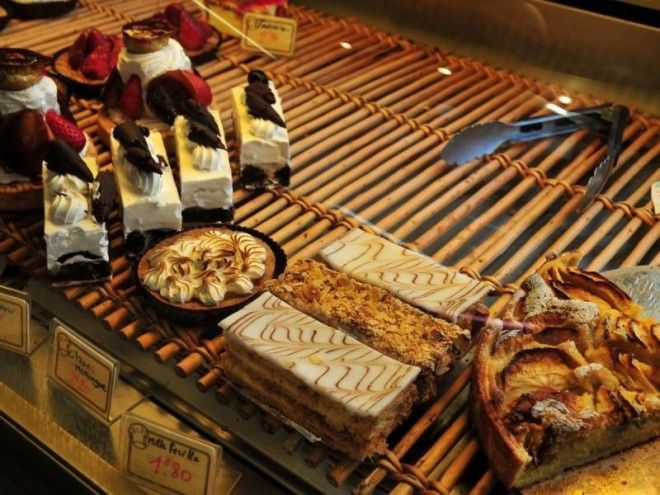 Paris is packed with landmarks that date back centuries and boulevards that are filled with shops, markets, and cafes. From its family-run boulangeries to its fine-dining eateries, the city is home to an iconic dining scene and loads of chic boutiques that have long made it a favorite with luxury travelers. Paris is also experiencing a surge in modern architectural projects that include the opening of Frank Gehry's glass-and-steel Foundation Luis Vuitton art museum and the Philharmonie de Paris.
11. Bodrum, Turkey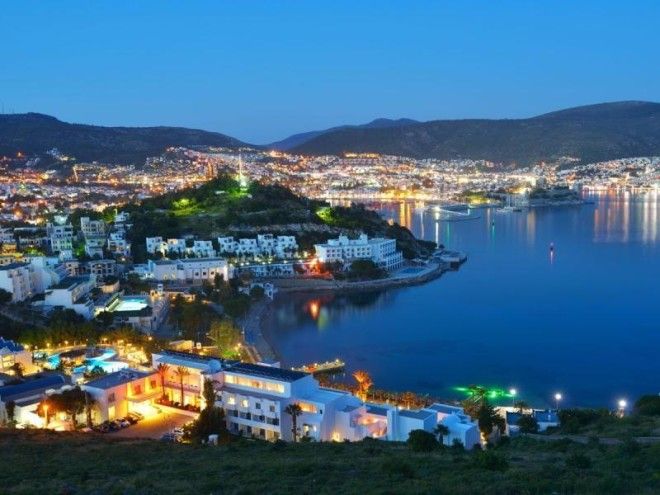 Once a quiet fishing village, Bodrum has grown to become a new favorite for those in search of a lavish beach getaway. Bodrum is filled with glistening marinas, cypress-covered hillsides, and flower-lined cafes. The seaside destination is also home to a wide variety of seafood restaurants that offer the freshest of ingredients. When you're ready to head home for the day, choose from one of the many luxury boutiques and hotels that have opened in the area over the years.
10. Los Cabos, Mexico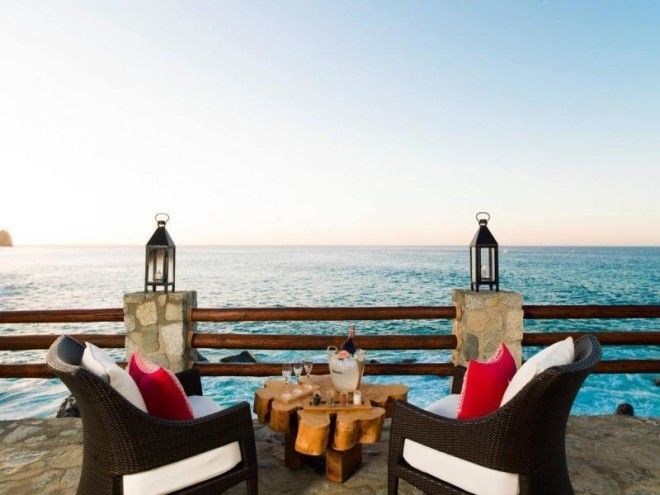 Los Cabos suffered damage during Hurricane Odile in 2014, but it has been bouncing back with renovations and openings of new luxury accommodations. The popular spa destination is brimming with the latest in anti-aging treatments, deep-tissue massages, and top-of-the-line spas. Sometimes, though, it's the simple experiences that matter, like enjoying a cocktail at the new cliffside Champagne Terrace of The Resort at Pedegral while taking in the ocean breeze.
9. Marrakesh, Morocco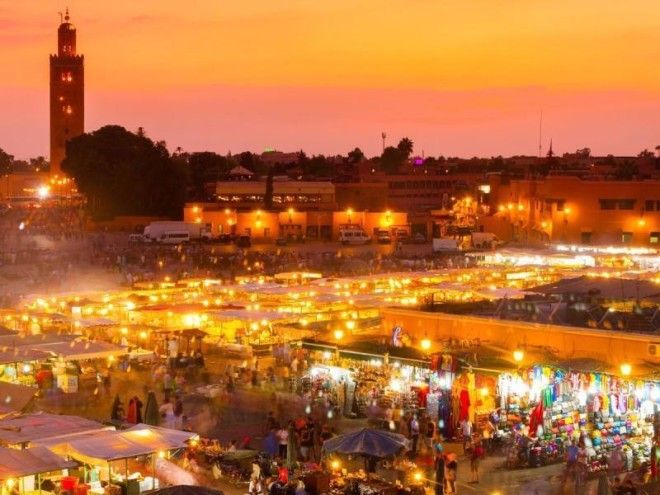 In Marrakesh, Morocco, you can experience both the hustle and bustle, like at the popular Djemaa el-Fna marketplace, as well as the more tranquil paradises, like at the city's many private palaces and mansions. After exploring the old city, check out the new town (Ville Nouvelle) for chic bars, art galleries, and restaurants. Finally, embark on a natural journey into the Sahara Desert with a private tour that embarks from Marrakesh.
8. Douro Valley, Portugal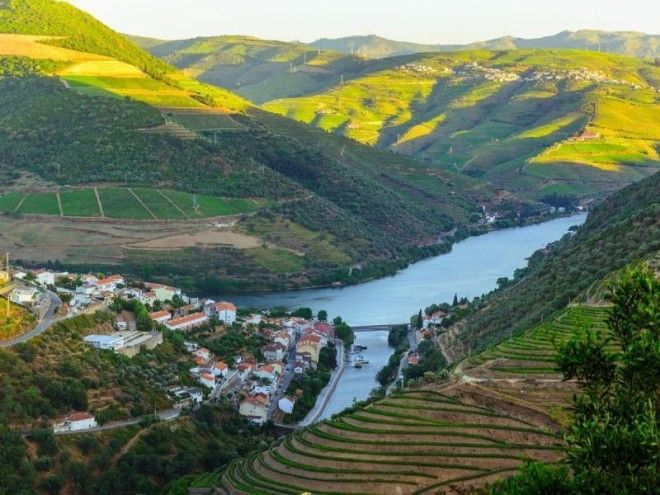 Located in the north of Portugal is the internationally acclaimed wine-producing region of Douro Valley. Engage in the wine-making process before tasting some of the world's finest Port wine, all within the area's stunning scenery carved by the Douro River and its tributaries. Douro Valley can be explored on boat, and cruises through companies like Viking Cruises even offer wine-tasting stops along the way.
7. Los Angeles, California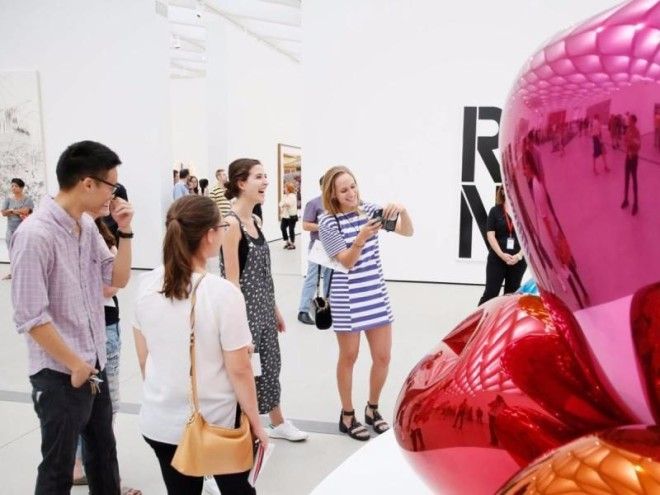 While Los Angeles has long been home to sun-soaked beaches and red carpet events, it's increasingly becoming a hotspot for art. Last year, The Broad was the latest contemporary art museum to join a list of local institutions that already includes The Getty, the Museum of Contemporary Art, and the Los Angeles County Museum of Art. To help make it even easier for visitors and locals to explore Los Angeles' art scene, the Bergamot Station, which houses several art galleries in Santa Monica, is now in the testing phases of a new expo line that will run from their facility to the local arts scene in the downtown area.
6. Namibia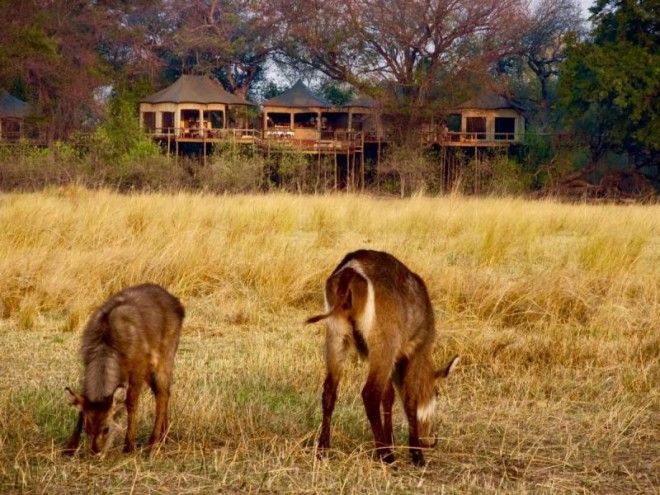 With its wind-swept deserts and towering dunes, Namibia is home to some of Africa's most stunning landscapes. The area is teeming with natural wonders to explore, from the terrain of the Etosha National Park to the up-close encounters you can have with wildlife. Travelers can enjoy a stay in opulence at the variety of upscale hotels that continue to open here. Examples include the Nambwa Tented Lodge, where guests can stay in treetop suites while gazing at lions, elephants, hyenas, and giraffes. This year, the Chobe Water Villas will also be debuting its stilted suites, which hover over the Chobe River to offer the ultimate stay in nature.
5. Bermuda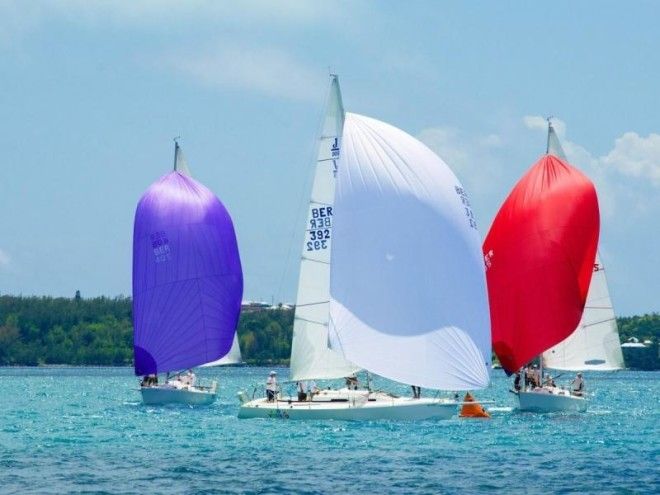 If you're looking for a relaxing getaway, look no further than Bermuda. The island, which is surrounded by vibrant coral reefs, islets, and marine life, is ideal for those who enjoy sailing. In 2017, the island will also be hosting the 35th edition of the prestigious Louis Vuitton America's Cup. In preparation for the event, The Fairmont Hamilton Princess and Beach Club recently put the final touches on a $90 million renovation that included the addition of the island's first full-service marina and a new harbor-view restaurant by renowned chef Marcus Samuelsson.
4. The Dolomites, Italy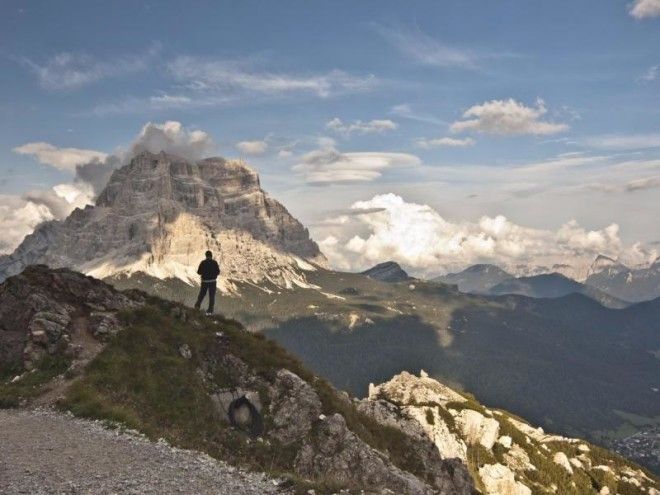 The Dolomites are a mountain range with 18 different peaks. According to UNESCO, the area features some of the world's most beautiful mountain landscapes, with deep, long valleys and sheer cliffs. Adventurers can explore the area's rugged terrain through hikes in the summertime and skiing in the winter, and sit down to a warm meal in a traditional alpine hut right on the mountainside. The area is also home to several mountain museums.
3. Bali, Indonesia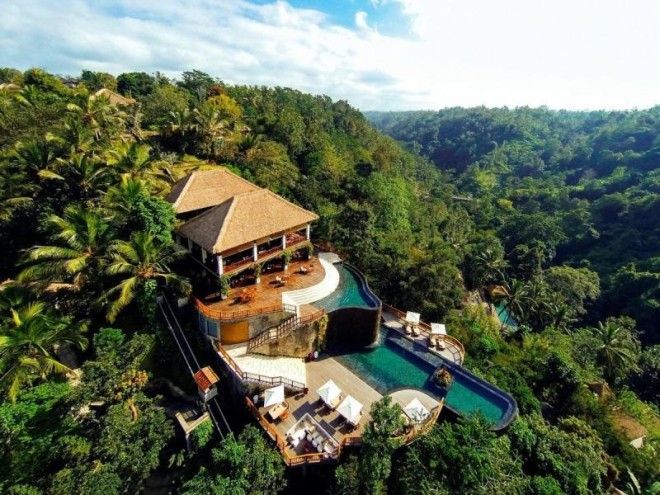 Known as the "Island of Gods", Bali has long been a popular travel destination thanks to the wide variety of activities it offers to visitors. From surfing its wild beaches and exploring stunning rice fields to visiting ancient monuments and hillside temples, there's something here for everyone. Many of the luxury resorts here sit within the island's dramatic lush jungles, like the Hanging Gardens of Bali. New hotels are introducing experiences that immerse visitors in Bali's rich culture, from traditional dancing classes to fitness courses by master yogis.
2. Sri Lanka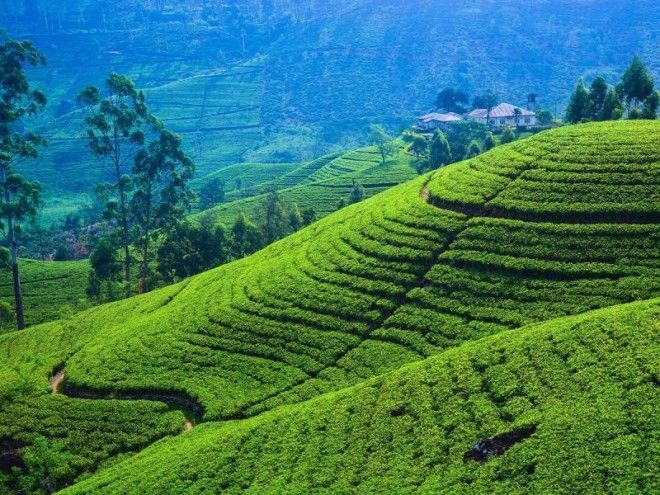 Affordable and still relatively uncrowded, Sri Lanka is packed with activities for visitors. Elephants can often be seen heading to waterholes, safari tours take travelers to encounter animals like water buffaloes and leopards, and pristine beaches surround the area. Perhaps most stunning, though, is the tea plantations that line the countryside. Here, you can get a glimpse into the process that has made Sri Lanka famous, all while taking in the stunning surroundings of green hills.
1. Cape Winelands, South Africa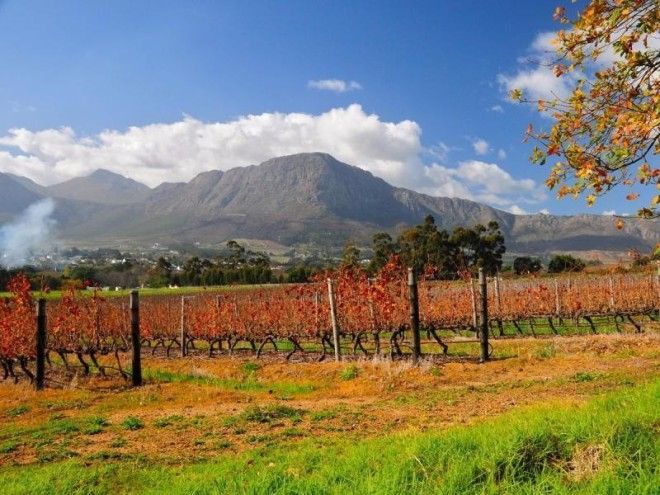 The Cape Winelands is where some of the world's most popular wines are produced, making it an ideal destination for wine tasting. The area's wineries are lined along some of the most scenic routes, including a historic wine estate that dates back centuries. Enjoy top-notch wine alongside a variety of locally produced cheese, olives, fruit, and organic produce, or try a meal at one of Franschoek's many acclaimed restaurants.