When it comes to dating a major football fan, you have two choices: beat him or join him. Since it's highly unlikely that you are ever going to beat him, or in this case get him to stop watching football, you may as well find ways to join him. At the very least, you can find something else to do on game days. Here are some suggestions that will help when you are dating a major football fan.
1. Ask Questions
You know, if you learn more about the game, you may actually be able to enjoy watching football with him. Start asking him questions about the game and how it's played, the players, etc. He will be thrilled that you are interested in what he is interested in, and he will likely be an encyclopedia of knowledge. You can also bone up on football by doing your own online research, and then impress him with what you know.
2. Football Date Night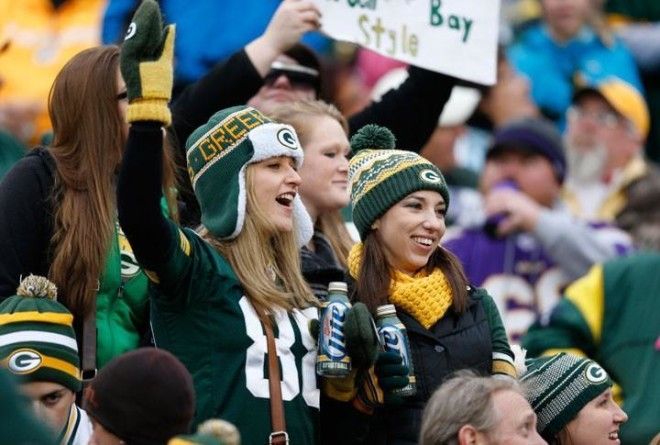 Another way you can show him that you support him in all that he does and loves, including football, is to set up a football date night. Dress up in a cute cheerleader outfit, and watch a football-themed movie. Of course, once he sees you in the outfit, you may never actually get to the movie.
3. Wear Football Apparel
For many men, there are few things that are sexier than seeing their girlfriends or wives wearing nothing but a football jersey. Of course, if he's having friends over to watch the game, you will need to wear a bit more. You can find loads of awesome sports apparel at a number of stores (like Fancastle and Fanatics).
4. Give Him Space
If you really can't stand football and he loves it, give him some space to enjoy the game without having to worry if you're enjoying yourself. Go and hang out with your friends, work on projects that you have been putting off, cook a good meal to enjoy after the game, etc. He will really appreciate it that you're giving him time to enjoy the game, and if you play your cards right, he will show that appreciation after the game.
5. Wear Football-Themed Makeup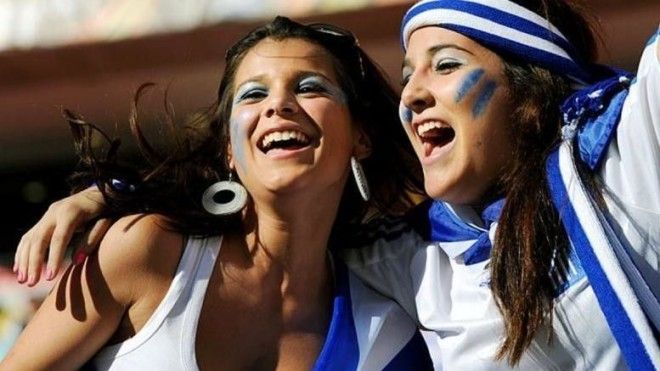 There are a number of makeup brands that offer special colors for sports fans. You can do your makeup in the colors of his favorite team, and show that you have team spirit and support his love of the game. You can be subtle about it by simply wearing eye makeup in team colors, or go all out and paint team logos on your face with your makeup.
6. Get a Hobby
While it's a good idea to try and enjoy football with him, if you just can't get into it, don't bother faking it. Instead, take up your own hobby. Maybe you've been meaning to take up a musical instrument, or start gardening. This is your chance to do something you've always wanted to do, and you know that for a few months out of each year, you will have plenty of time for trying out new hobbies.
7. Do a Football Manicure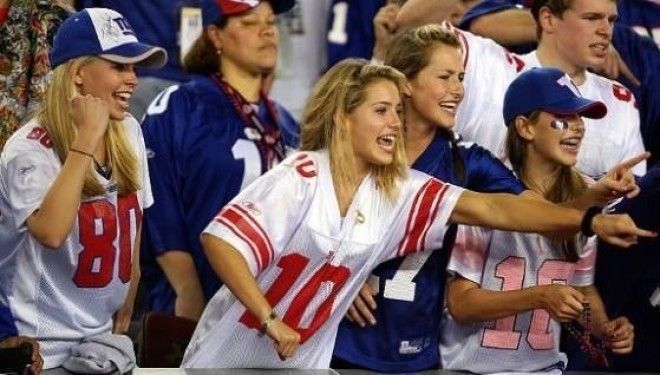 If you want to do something more subtle than doing your face up in team colors, why not try a football manicure. There are so many things you can do with nail art. You can paint team logos, footballs, fields, and so much more. The easiest way to do it is to apply your base, color, and top coats. Let everything dry, and then use acrylic paints to do your designs. If you make a mistake, you can take it off with rubbing alcohol, and it won't damage the polish. Finish your football nail art with a shiny top coat.