These photographs are on display at the moment at the Citizens exhibition at the
Tate Modern
gallery in London. They are work by artist and activist
Sheba Chhachhi
, entitled
Seven Lives and a Dream 1990–91
.
The concept was born of a series of photographs that Chhacchi took during anti-rape demonstrations that happened in the early 1980s after a notorious rape case in 1978.
Ten years later, she asked herself what her role had been, as a photographer, photographing these women in their political engagement.
She found the women in her photographs, and went back to them to ask how they would like to be portrayed in a photograph.
Chhachhi calls this 'an invitation to perform the self'. It is interesting to look at the compositions the women have chosen, surrounded by photographs of their familes, their books, or their bangles.
We can now see photographs of Indian women on protests with staged portraits of seven individuals, showing the different ways in which people might be portrayed in photography.
Sathyarani – Anti Dowry Demonstration, Delhi 1980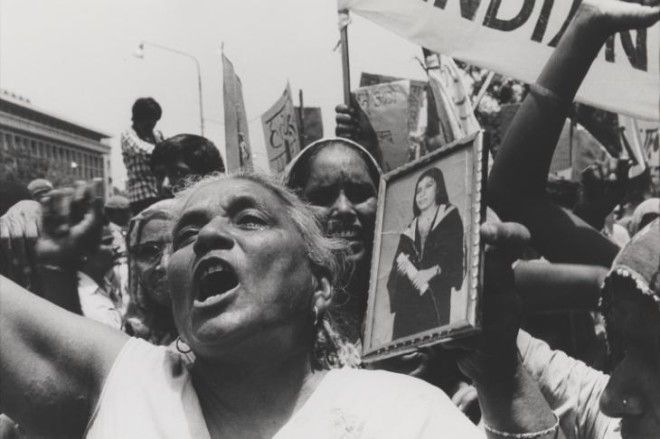 The above photo was taken by the artist in 1980 at a demonstration. She then got in touch with the woman, Sathrayani, ten years later, and, after discussing with her, took the following "Staged Portraits". One is of her working for the cause of women's rights in India; in the other, she is outside the Supreme Court, which she chose to highlight the achievements of the movement.
Sathyarani – Staged Portrait, Punjabi Bagh residence, Delhi 1990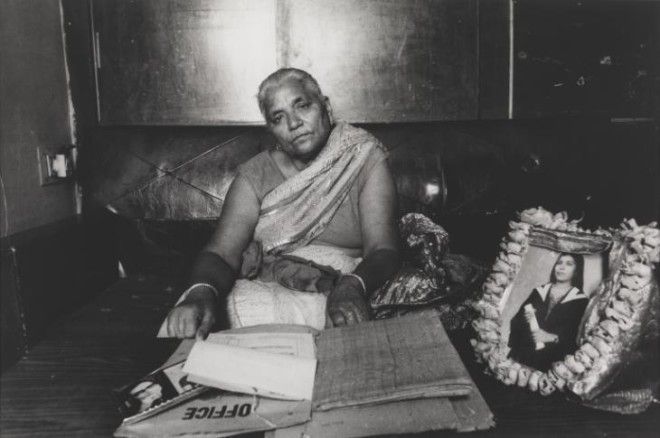 Sathyarani – Staged Portrait, Supreme Court, Delhi 1990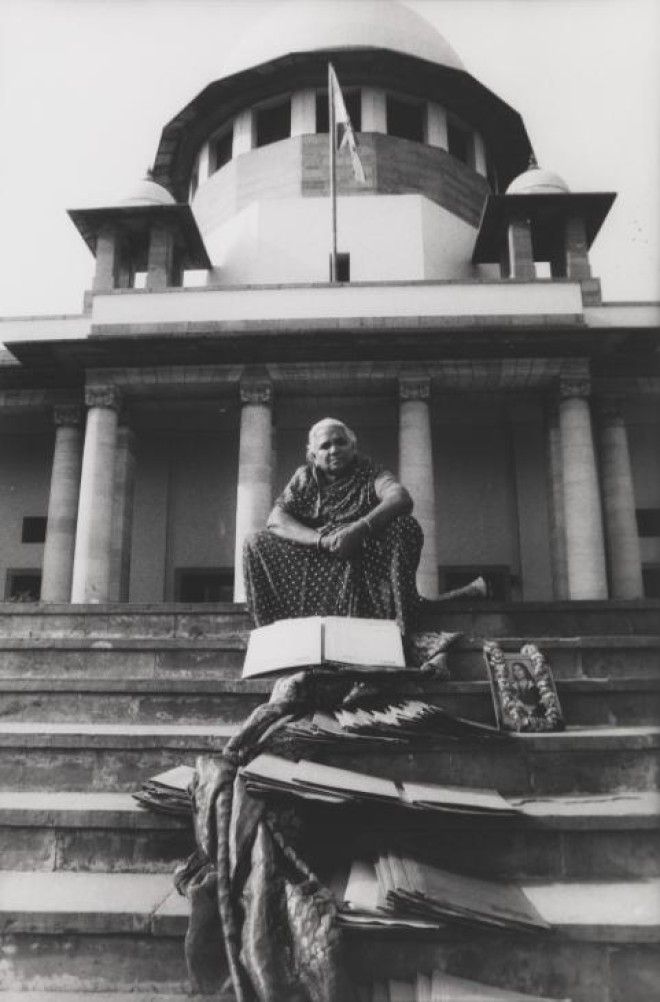 Shardabehn – Public testimony, Police Station, Delhi 1988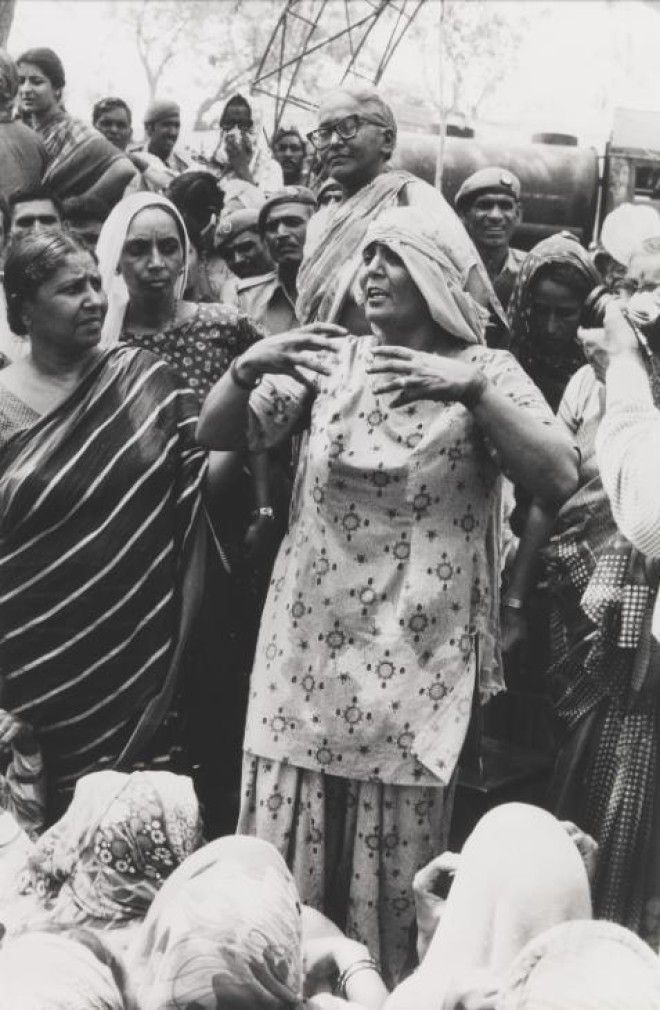 Shardabehn – Staged Portrait, DTC bus, Terminus, Delhi 1990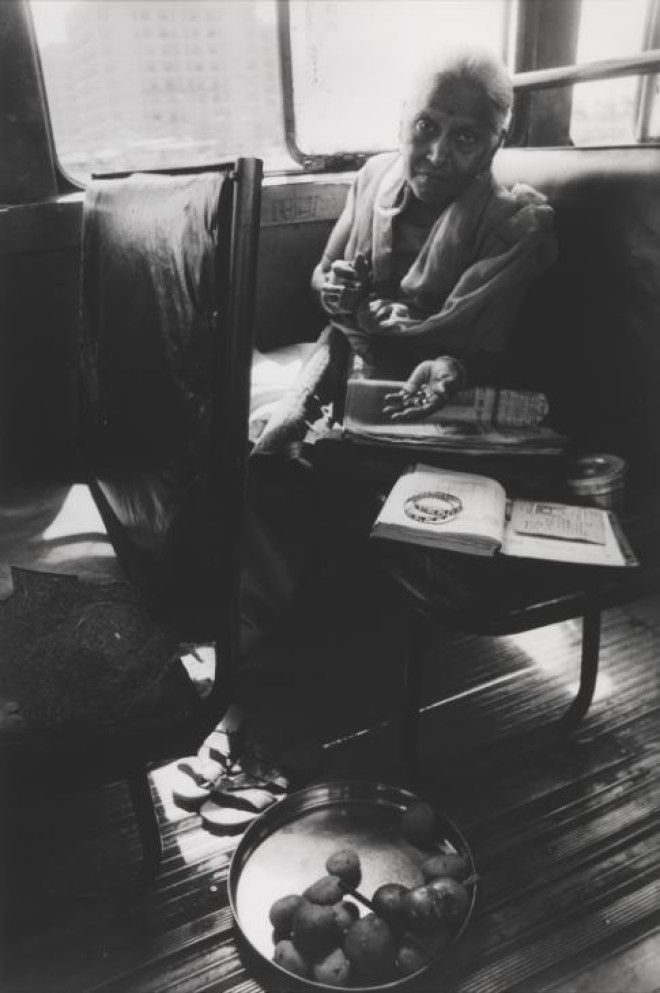 Urvashi, staged portrait, Gulmohar Park, 1991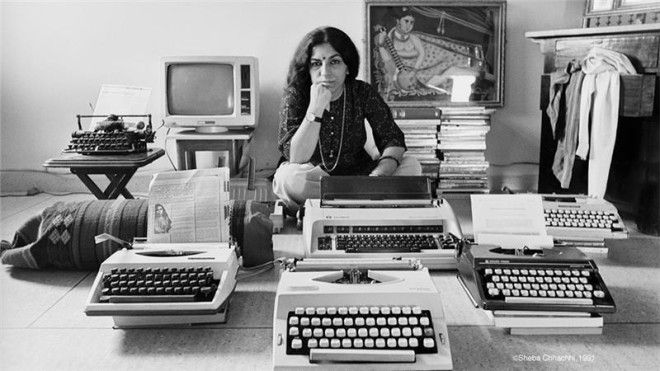 Devikripa – Staged Portrait, Seemapuri, Delhi 1990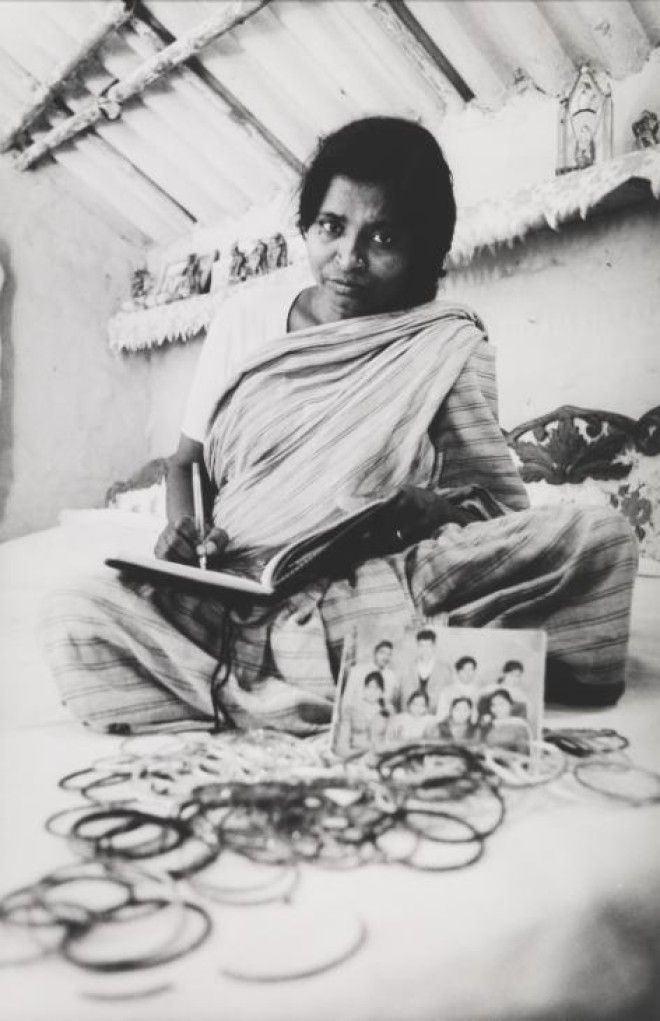 Shahjahan Apa – Staged Portrait, Nangloi, Delhi 1991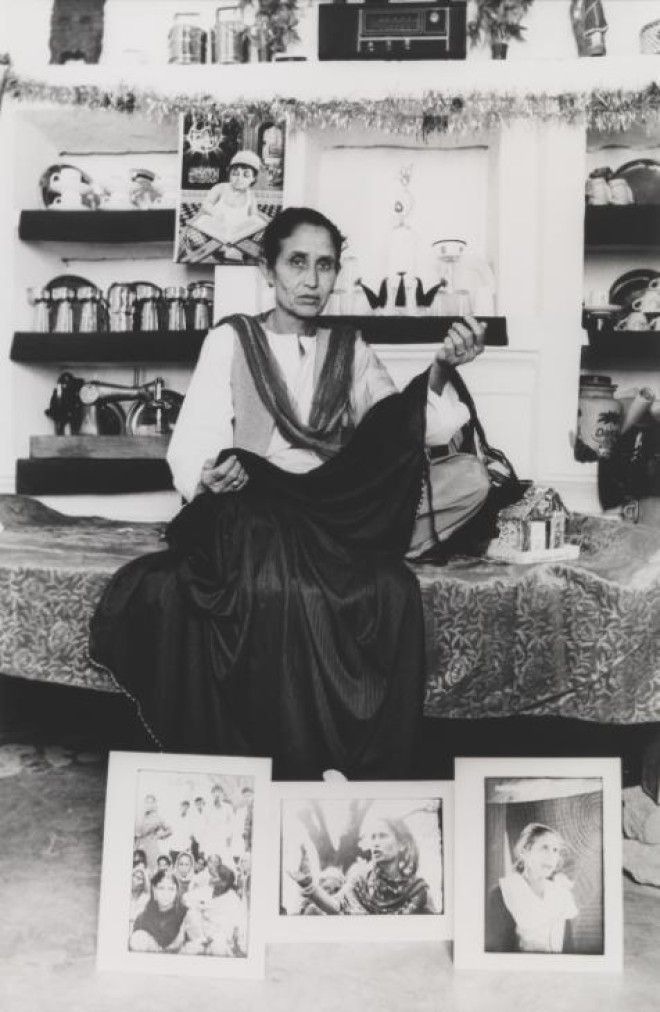 Radha – Staged Portrait, Anandlok, Delhi 1991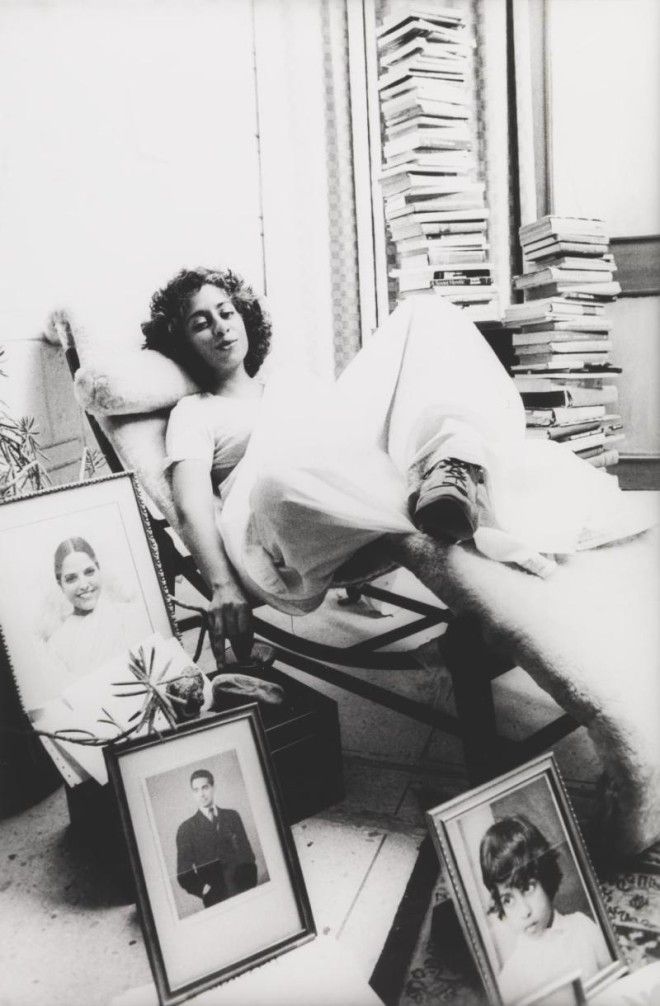 All photos ©Sheba Chhachhi from the series '
Seven Lives and a Dream
', 1990-91 by artist and filmmaker
Sheba Chhachhi