Disclaimer: The following images are not suitable for anyone with vertigo, fear of heights, or anyone with a sound mind that is stable enough to never attempt this.
Andy Lewis became a household name after his performance in the Superbowl 46 Half-time show. He jumped, danced, flipped and did the splits on the slackline like he was born for it, all of this as his friend point out in the video – IN A DRESS. In this instance, it is pretty clear that Andy Lewis (aka Sketchy Andy) has ZERO inhibitions. So it is not that surprising that he would be the concept creator for "Mothership Space Net Penthouse", a giant hand-crafted spider web for daredevils to hang out suspended 400 feet above the ground.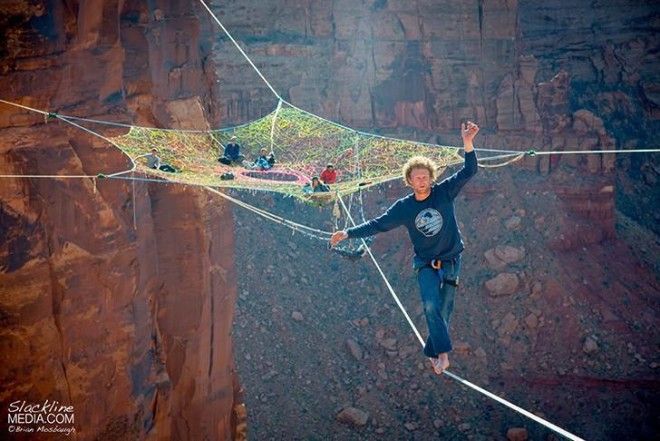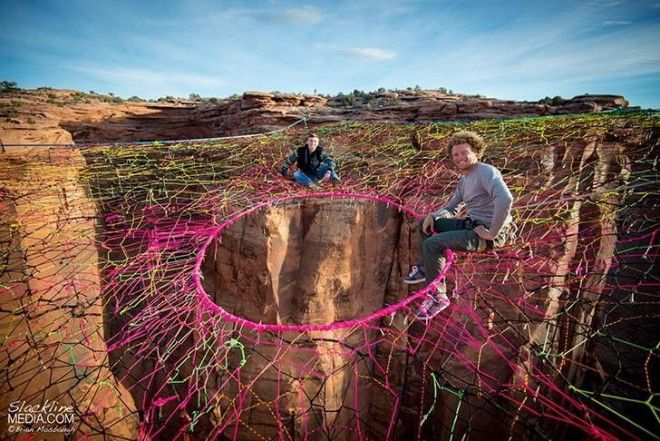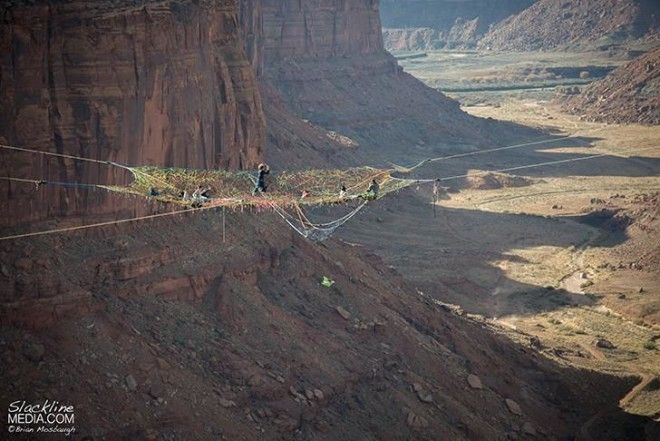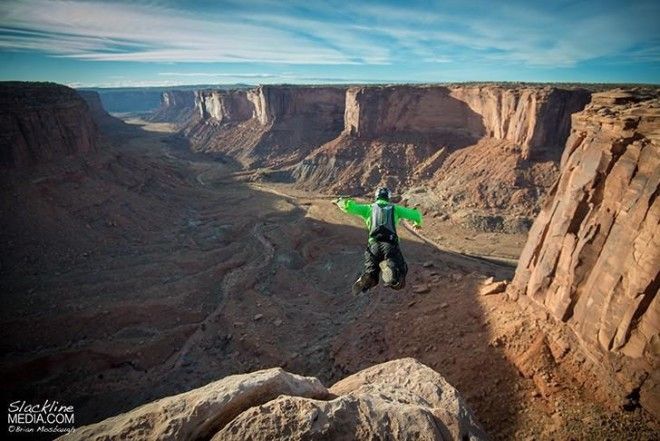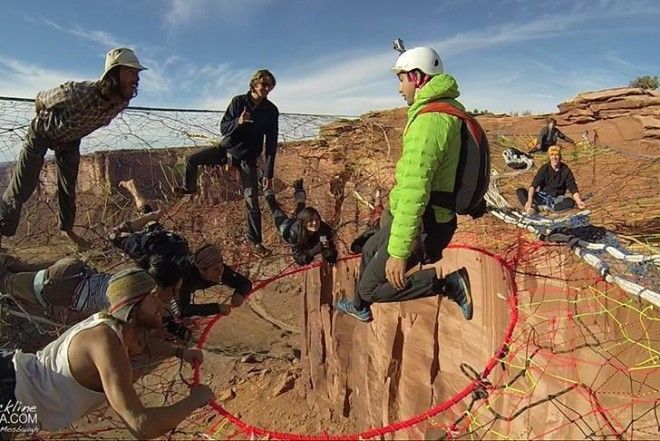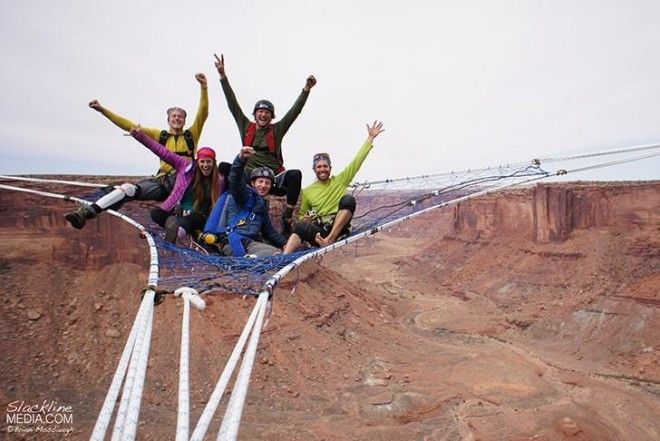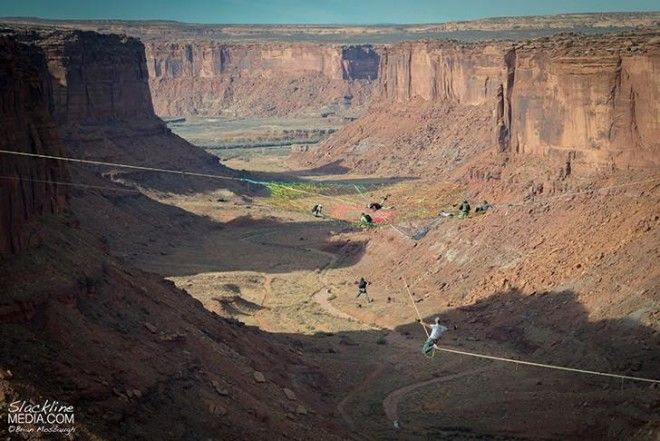 The collective zipline themselves to the center, which appears to be a large hand-knitted hammock where they relax and socialize, while friends drop through the center hole idealized for base jumping. Super chill right? WRONG. To a rational person this is completely crazy, especially considering that the people "chilling" in the hammock are not even wearing harnesses?!!
The hammock itself is quite mystifying, a spider-web-like bed and intricate piece of art that took about 50 people to complete in three days. Hand-knitted from 14,000 feet of rope. These highliners did get some excellent photos and video footage out of it though.