America is home to a wide variety of tourist attractions, some of which are fascinatingly wacky.
Whether you're looking for a museum dedicated to bananas or a house made of paper, odds are it can be found somewhere in the US.
We've put together a collection of 30 bizarre tourist attractions that travelers can check out on their next road trip.
Barney Smith's Toilet Seat Art Museum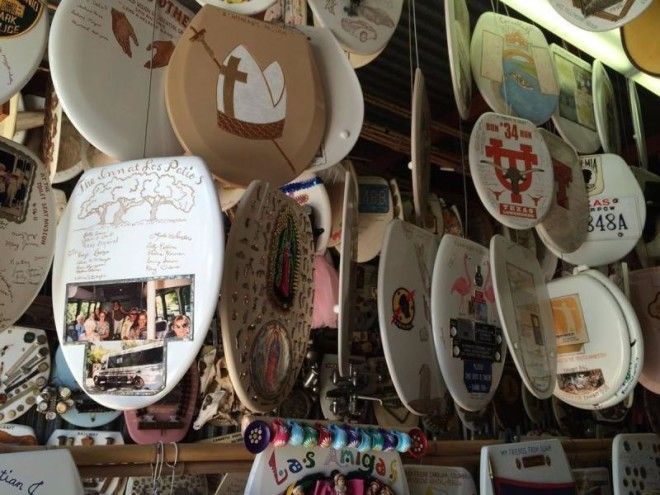 At this museum in San Antonio, Texas, retired master plumber Barney Smith has turned toilet seats into works of art.
Originally started in his garage, the museum is now a popular stop for travelers, who can even get their name engraved on a seat if they bring in one that Smith ends up using.
The Farnham Colossi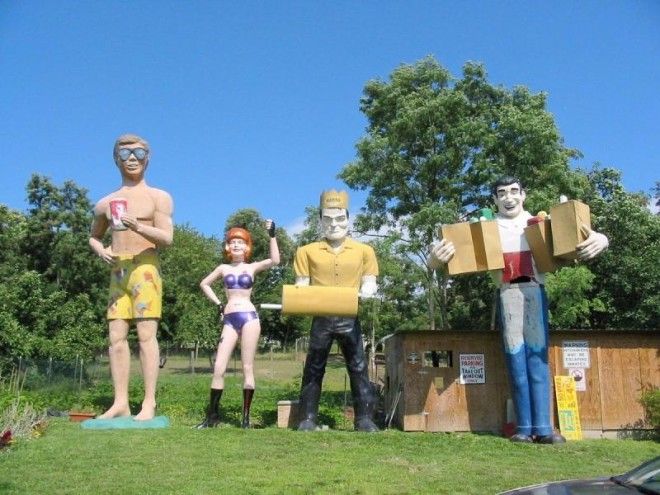 You'll feel tiny when you come across the Farnham Colossi (or Land of Giants) in Unger, West Virginia.
Created by Mr. and Mrs. Farnham, a couple who collects over-sized statues, the area features a huge selection of enormous statues that range from a giant Muffler Man to Santa Claus.
Leila's Hair Museum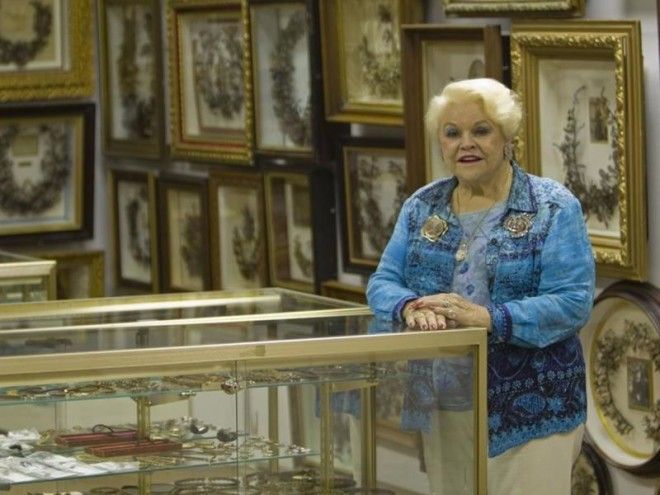 Leila's Hair Museum in Independence, Missouri, is the world's only hair museum to feature over 600 different wreaths and more than 2,000 pieces of jewelry made from human hair.
The pieces were worn by men and women during the Victorian period, and some even contain hair from the likes of Michael Jackson and Marilyn Monroe.
The Mystery Spot
For a wacky mental illusion, head to the Mystery Spot in Santa Cruz, California, which sits on a slope to make you feel like you're learning forward.
The closer you get to the center of the cabin, the more dramatic the lean feels, making for some awesome photo opportunities.
The Paper House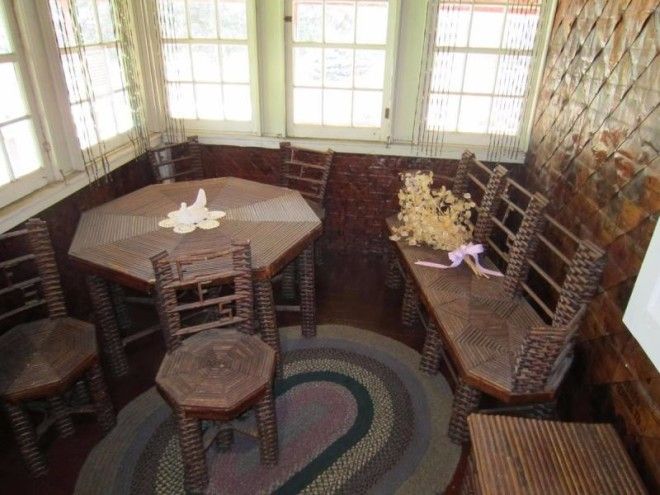 In 1922, a mechanical engineer named Mr. Elis F. Stenman began building his summer home out of newspaper, just for fun.
Now called "the Paper House" and found in the town of Rockport, Massachusetts, the house includes everything from a paper piano to paper-constructed desks and chairs.
The Salt and Pepper Shaker Museum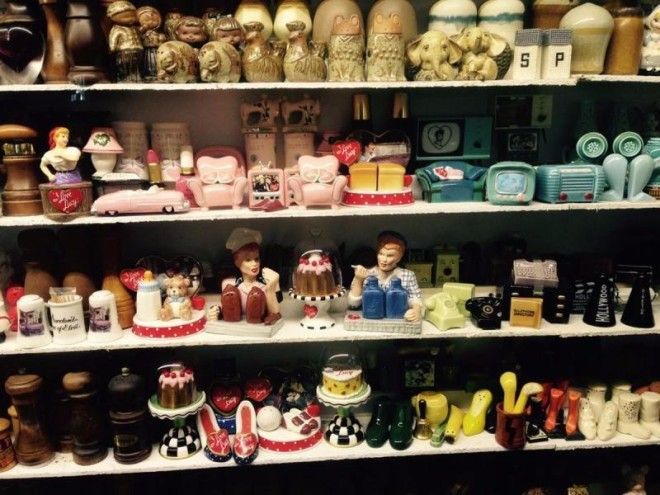 An archaeologist in Gatlinburg, Tennessee, fell in love with the history behind salt and pepper shakers and spent more than 25 years collecting nearly 20,000 sets of them from around the world.
She created The Salt and Pepper Shaker Museum, where you'll find thousands of varieties that date from the 1500s through today.
Nuclear Waste Adventure Trail and Museum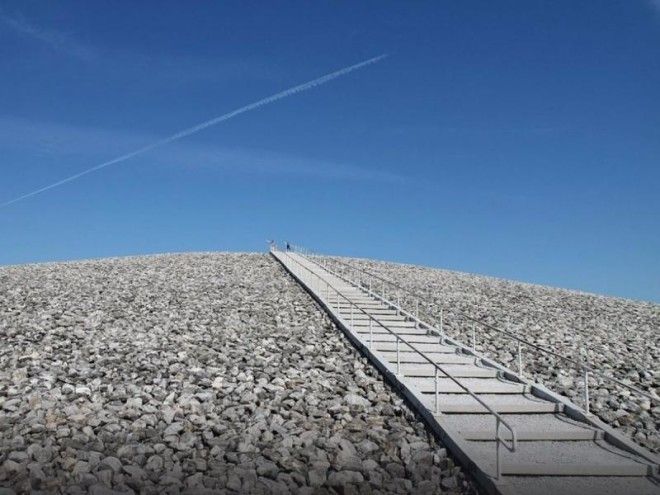 Located in St. Charles County, Missouri, the Nuclear Waste Adventure Trail and Museum includes exhibits that trace the history of the largest explosives factory in America.
Outside, there's a mountain featuring a Cold War-era uranium refinery and acres of land that feature covered-up mercury, radioactive uranium, and TNT.
UFO Watchtower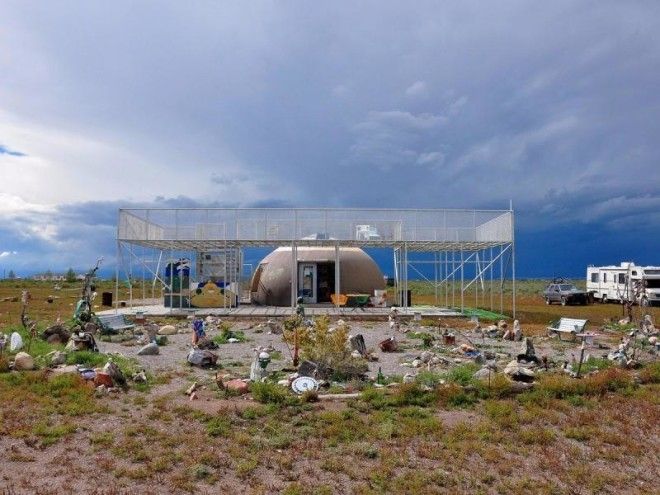 Whether you believe in UFOs or not, Judy Messoline of Hooper, Colorado, does, and she set up an observation tower, campground, and gift shop in the area based on the theme.
Two "energy vortexes" are built on the property, where visitors can deposit offerings to plastic dinosaurs, or engage in a UFO-themed wedding if they wish.
World's Largest Chest of Drawers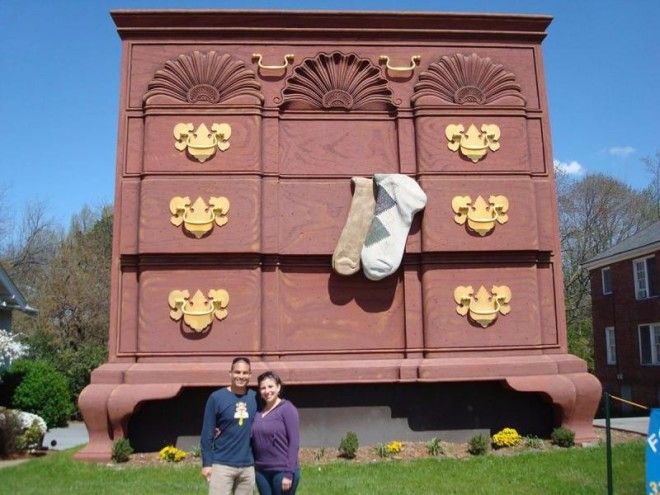 In High Point, North Carolina, you'll find the world's largest chest of drawers. The chest stands at a whopping 32 feet high and even has little socks sticking out of it.
It was originally built to call attention to High Point as the Furniture Capital of the World, but today it's become a favorite photo stop for those passing through the area.
The Corn Palace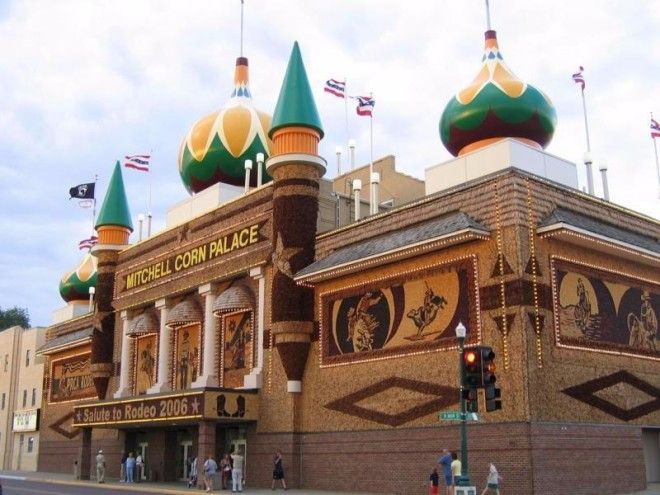 As the world's only Corn Palace, this bizarre attraction in Mitchell, South Dakota, is decorated with different colors of corn based on a theme.
Inside, the fun continues with corn-adorned murals that build on that theme. The attraction is free and open to visitors year-round.
Hole N' The Rock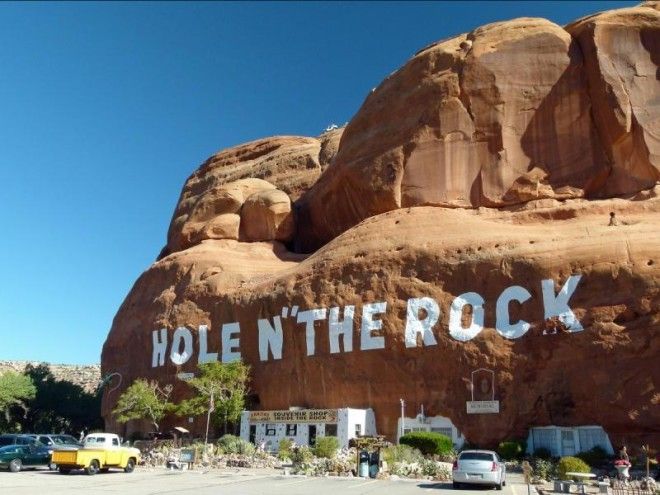 Hole N' The Rock, situated in Utah's Canyonlands Country, is a 5,000-square-foot home dating back to the 1940s. The house was dug out and carved by Albert Christensen for 12 years before he moved his family in.
After he passed away, his wife continued living in the rock until she passed away. Today, the area includes 14 different rooms, a fireplace with a 65-foot chimney, and a bathtub built right into the rock.
The Neon Museum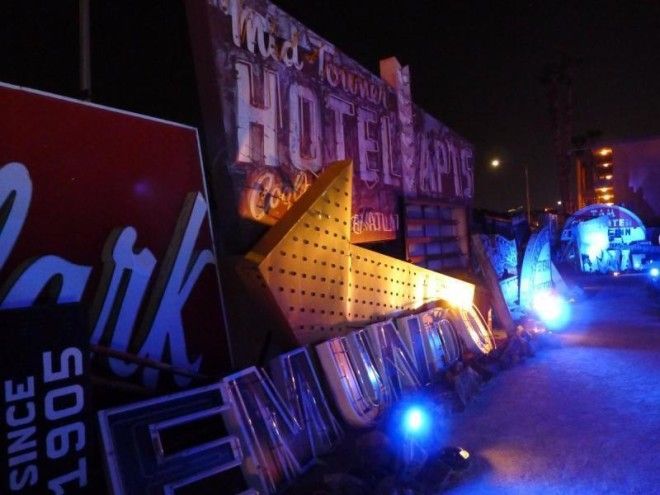 Las Vegas is known for its bright lights, and The Neon Museum pays homage to that, featuring a collection of iconic Las Vegas signs.
You can take a guided tour through the museum, which has a Neon Museum Boneyard that will take you on a flashy trip back in time.
Winchester Mystery House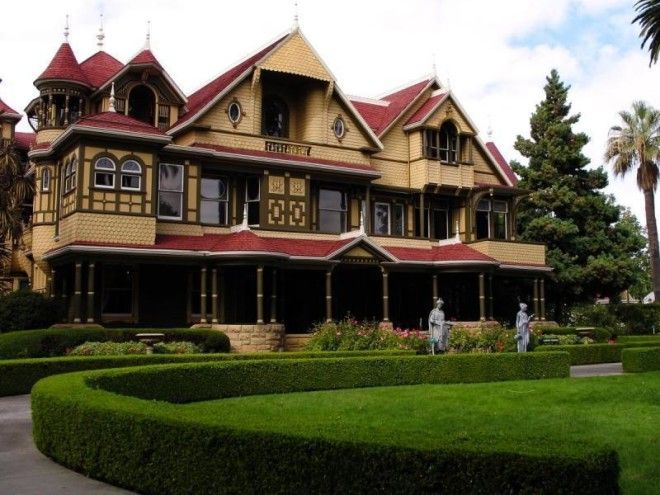 After the death of her husband and children, a woman named Sarah Winchester purchased an unfinished farmhouse, and over the next 38 years, turned it into the fascinating attraction it is today.
The Mystery House in San Jose, California, is a home of architectural oddities that include stairs that lead to nowhere (to a dead end or a wall), doors that do the same, a grand ballroom that was created using almost no nails, and miles of secret passageways. Some say she built the house this way to confuse evil spirits.
The House On the Rock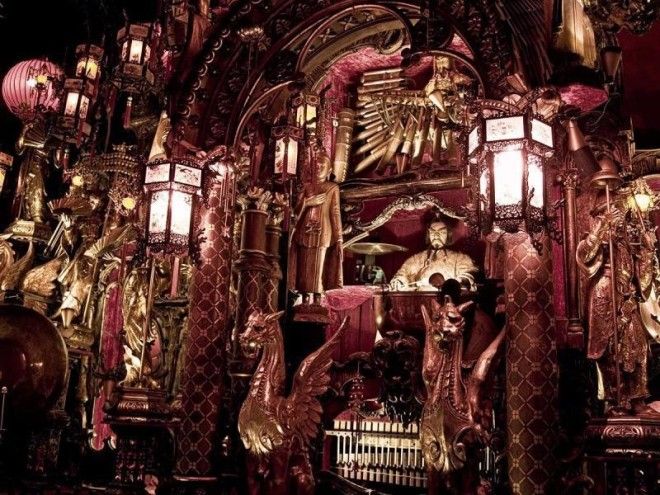 Originally opened in 1959, The House On The Rock is a unique architectural complex that houses some of the world's most bizarre and biggest collection of strange objects.
The attraction has everything from huge replicas of sea monsters to music machines that play as you explore the various dimly lit rooms. A massive carousel sits in a room that also houses more than 180 chandeliers.
Ben and Jerry's Flavor Graveyard
Ben and Jerry's has had a lot of flavors throughout the years, and to pay tribute to those that just didn't make the cut, the ice cream company created the Flavor Graveyard at their factory in Waterbury, Vermont.
Opened in 1997, the graveyard features resin headstones with clever commentaries on the "lives" of each flavor, some of which are brought back to market from time to time.
The Museum of Bad Art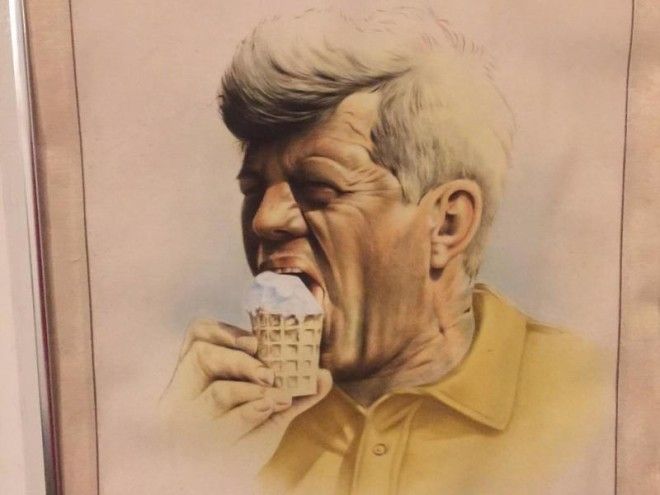 The Museum of Bad Art, like its name suggests, is dedicated to showcasing art of questionable value. MOBA has various locations throughout Massachusetts and a collection of around 600 pieces (though 50-70 are shown in exhibits at a time).
Each piece has a narrative to go along with it. They range from the image above, of Kennedy eating ice cream, to a cat daydreaming of a dog.
Cano's Castle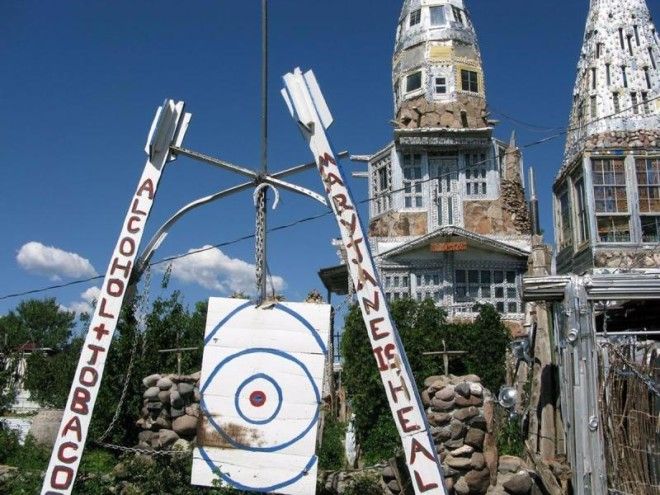 Built by a Native American Vietnam veteran named Donald "Cano" Espinoza, Cano's Castle in Antonito, Colorado, is a glistening sight to behold.
The castle, which includes a four-story house and several separate structures, was constructed primarily of beer cans and metal parts.
Wild Bill's Nostalgia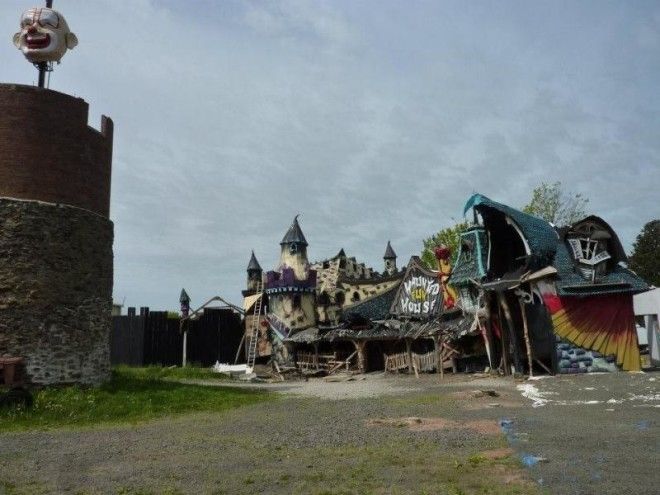 Wild Bill's Nostalgia in Middletown, Connecticut, is home a variety of odd marvels that range from Soviet-era hockey jerseys to life-sized Terminator statues.
Besides the shop itself, Wild Bill's Nostalgia also has a giant walk through fun house, an outdoor movie theater, and the world's largest Jack-in-the-Box.
International Banana Museum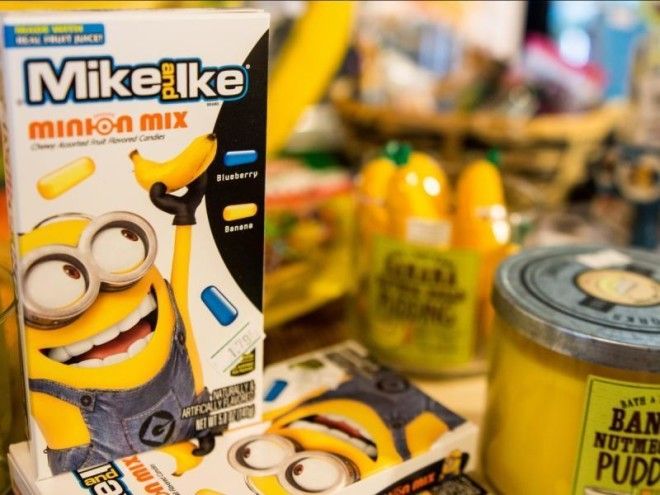 The International Banana Museum in Mecca, California, is the "World's Largest Collection" to be devoted to one fruit, according to the Guinness Book of World Records.
The museum has thousands of banana collectibles that were donated over the years, including everything from banana-flavored treats to the world's only petrified banana.
Carhenge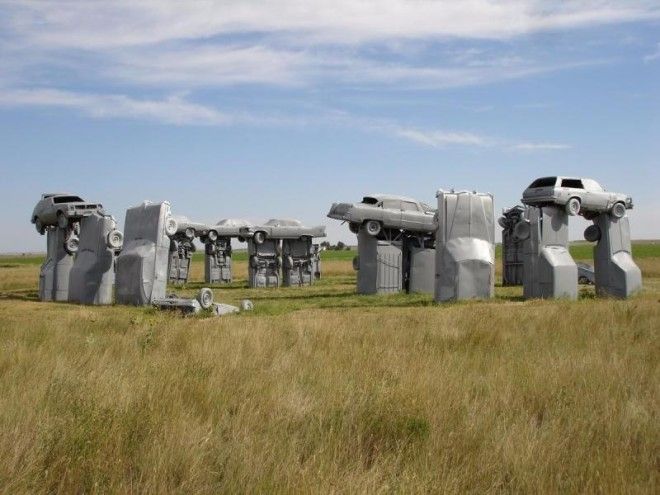 Carhenge is a replica of England's Stonehenge that incorporates sculptures made from cars and car parts.
It's located just north of the city of Alliance, Nebraska, and was built by Jim Reinders as a memorial to his father during the 1980s.
The JELL-O Gallery Museum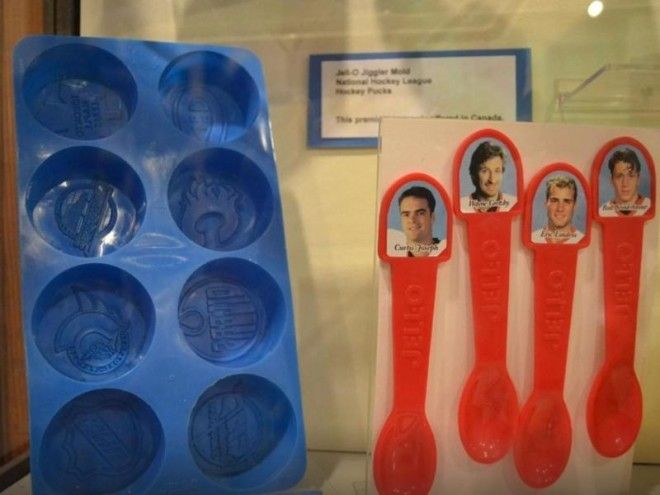 If you've ever wondered where one of America's most famous desserts, Jell-O, came from, then head to the JELL-O Gallery Museum in LeRoy, New York. The museum is dedicated to the dessert, delving into its history and production over the years.
Dole Plantation Pineapple Garden Maze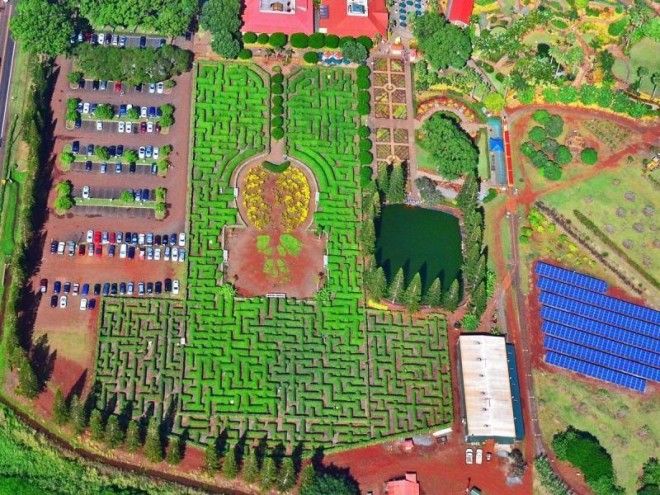 Explore the world's longest plant maze at the Dole Plantation in Wahiawa, Hawaii, which stretches over three acres and includes 2.5 miles of paths made from around 14,000 colorful Hawaiian plants.
The fastest finishers can even get their names recorded on a sign at the maze's entrance.
Bubblegum Alley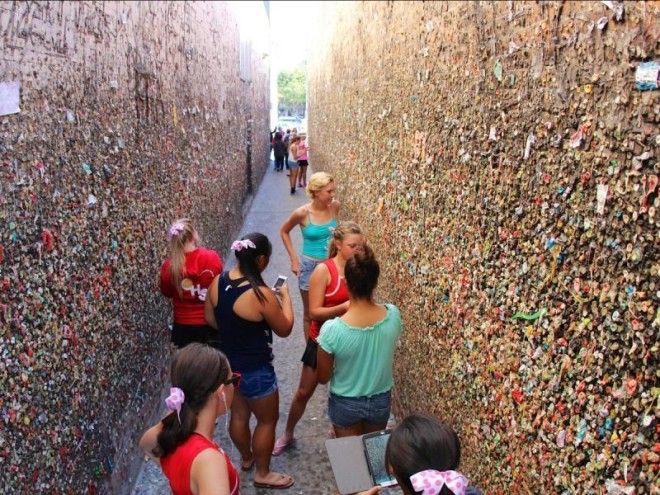 Though there are bubblegum walls in several locations across the US, the Bubblegum Alley in San Luis Obispo, California, stands 65 feet long and 15 feet high, and has been covered in chewing gum for years.
When the local business association attempted to have it cleaned in the 1990s, they were refused, and the alley was left in all its gum-filled glory.
Cross Island Chapel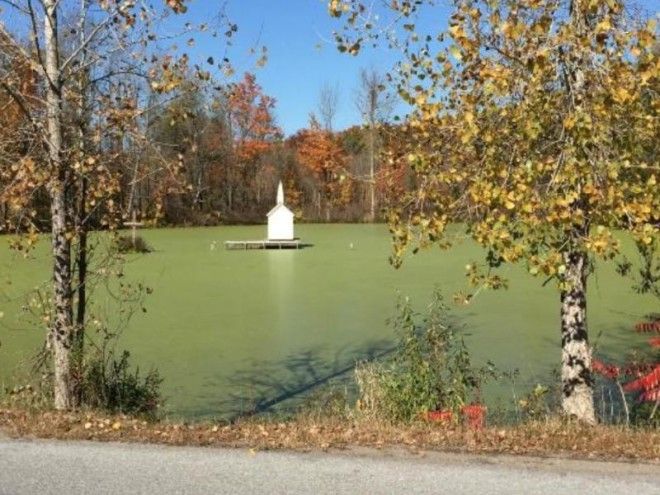 The Cross Island Chapel in Oneida, New York, is considered to be the smallest chapel in the world, with less than 30 square feet of space inside.
Inside, it can accommodate a bride, groom, and the person who will wed the two. Ceremonies here can be scheduled by appointment.
National Mustard Museum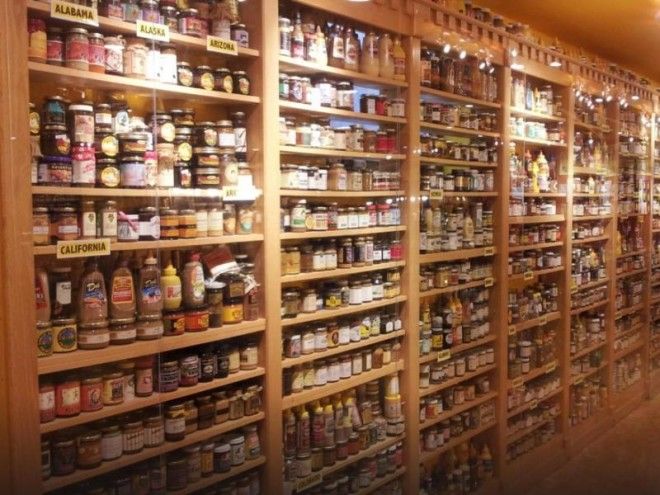 The National Mustard Museum in Middleton, Wisconsin, has all things related to the popular condiment.
Currently, the museum has more than 5,000 mustards from all 50 states and from more than 70 countries on display.
There are also antique tins, jars, and vintage advertisements. The museum also hosts various mustard-related competitions and events throughout the year.
The Thing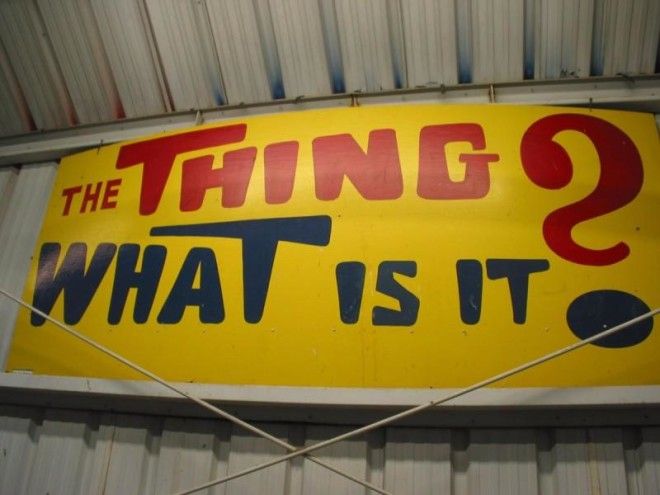 If you happen to be driving near Dragoon, Arizona, you'll come across billboards advertising "The Thing…What is it?" that point you to a mysterious tourist attraction that has been there since 1950.
After you pay $2, you're taken through a solid steel door and led through three long sheds filled with various artifacts. Finally, after going through the sheds, you discover The Thing.
National Museum of Funeral History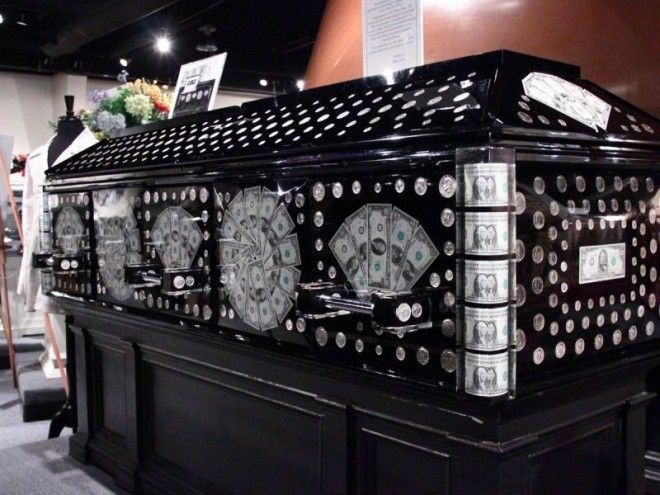 The National Museum of Funeral History in Houston, Texas, delves into the world of funerals to bring together a collection of rare coffins, memorabilia, and recreations of famous figures in coffins.
The collection features one-of-a-kind coffins, memorabilia from celebrities like Michael Jackson and Marilyn Monroe, and items like John Paul II's bulletproof Popemobile.
World's Largest Ball of Twine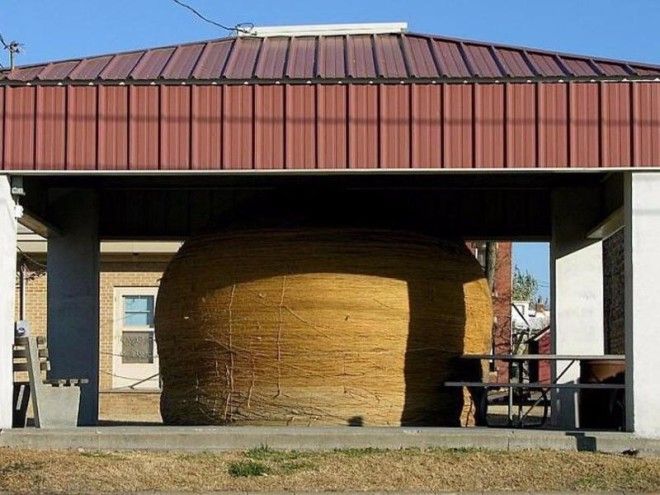 Multiple US destinations have long been competing for the title of the world's biggest ball of twine. There are several claims to which is the biggest, with the most recent indication in 2014 that it's in Cawker City, Kansas.
Started by Frank Stoeber in 1953, the ball of twine weighed a staggering 19,873 pounds the last time it was measured in 2013. Plus, each year a twine-a-thon is held to add more twine into the mix, only helping it to grow larger.
The Hammer Museum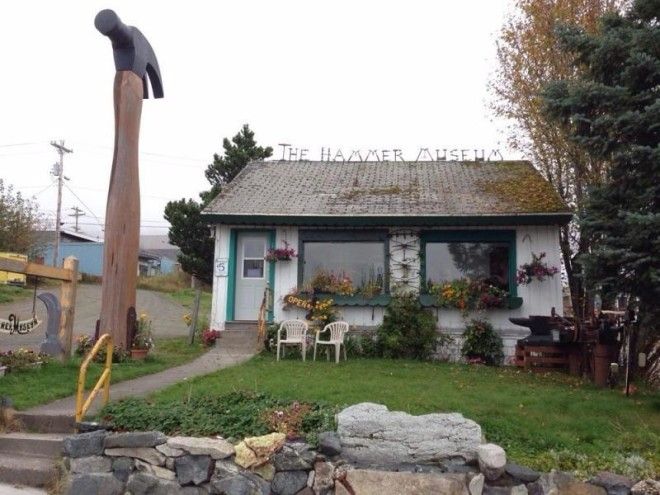 This museum in Haines, Alaska, is dedicated to hammers. Inside, there are about 1,500 hammers on display, some of which date back to the time of the Romans.
What's most interesting about the exhibit is the way it shows how hammers were used by everyone from bakers and barristers to musicians.
Cadillac Ranch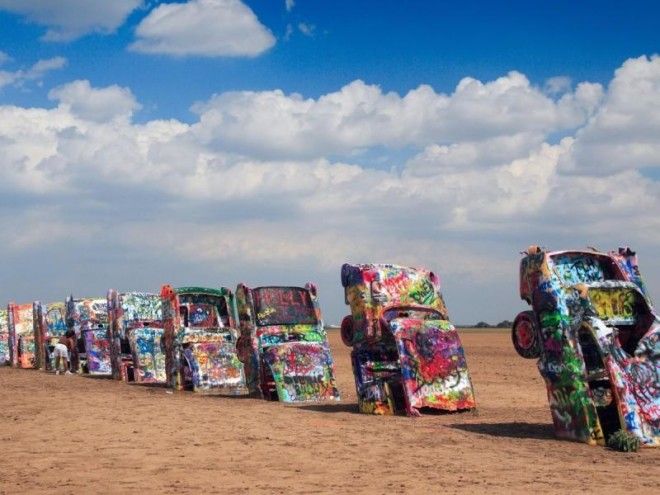 Cadillac Ranch has become one of America's most iconic roadside attractions.
Located along Route 66 in Amarillo, Texas, the art installation includes ten Cadillacs that are half-buried with their noses down, supposedly at the same angles as the Great Pyramid of Giza. Splattered in paint, the vehicles still baffle and amaze travelers today.