A single piece of art has inspired a gigantic urban renewal project in Rotterdam, The Netherlands. The below piece, called "In Search Of Habitus," by artist Jorge Bakker inspired the local collective Mothership to float trees on water.
"Art has to be accessible to everyone", they declare.
The idea is that trees that have to be cut down for building projects should not be destroyed, but kept in the local environment. So, on March 16th 2016, a floating forest of 20 trees will begin to bob along the waterfront in Rotterdam.
"The Bobbing Forest will be made mostly from pre-existing materials," states Mothership.
This piece of art inspired an urban renewal project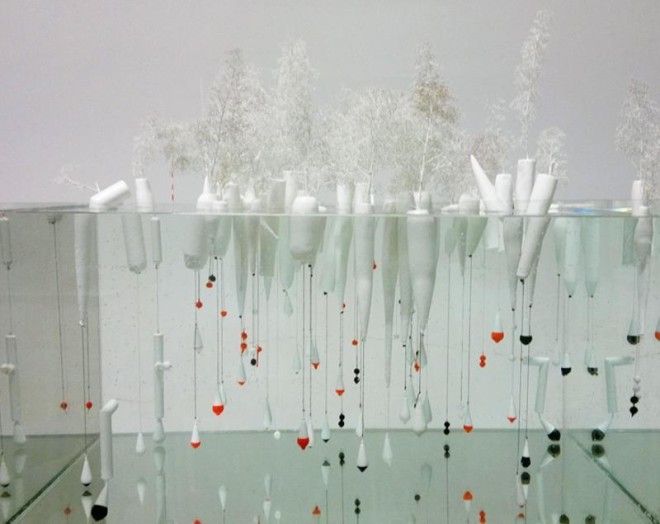 "In Search of Habitus" by Jorge Bakker.
There will be 20 trees bobbing on floats made with recycled materials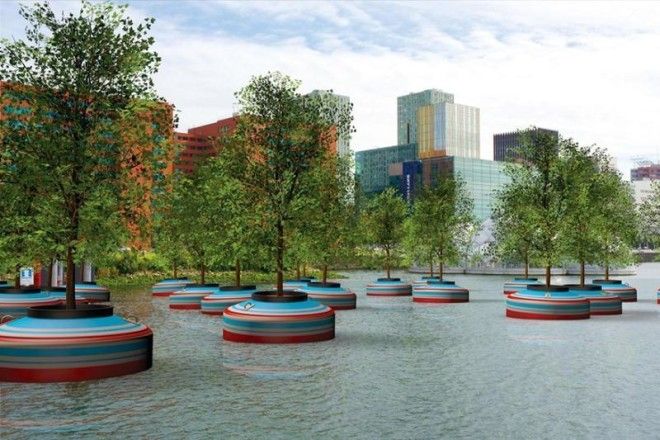 Here are the cute mini tree prototypes
The trees will oxygenate the newly developed areas of Rotterdam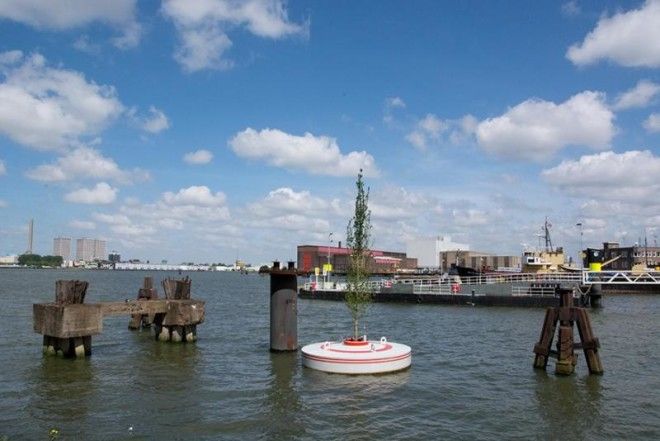 The project will be launched in March 2016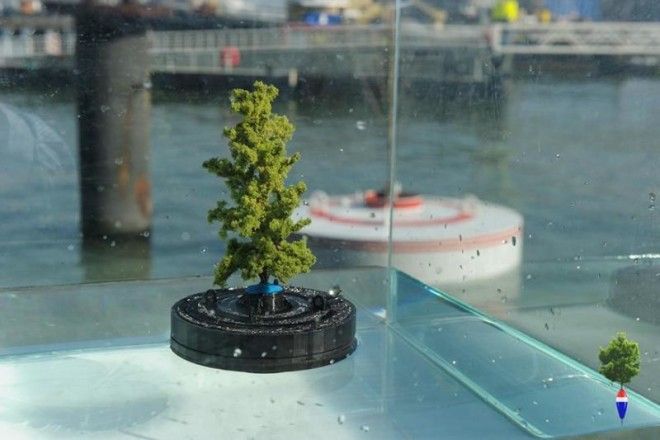 A trial in 2014 was successful