Riding your motorcycle into a lake is definitely not the brightest idea, unless of course, you're talking about the Biski motorcycle. The amphibious vehicle converts from motorcycle into jet ski in less than 5 seconds.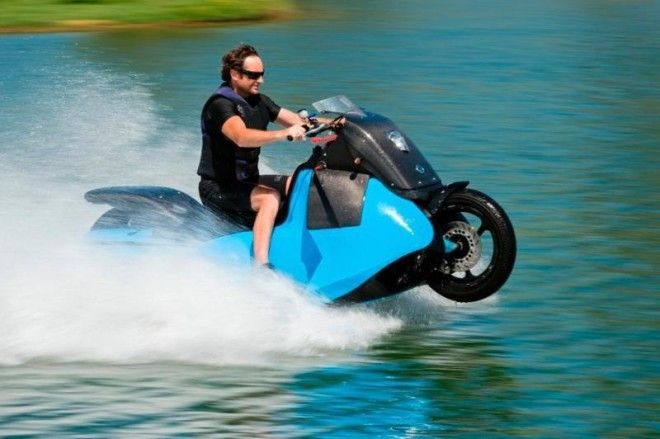 The product is being produced by Gibbs, a company specialized in amphibious vehicles which is also developing the Triski and already produces the Quadski (as the name suggests, a tricycle and a four-wheeler, respectively, that work both on land and in the water), the latter can already be purchased for US$40,000.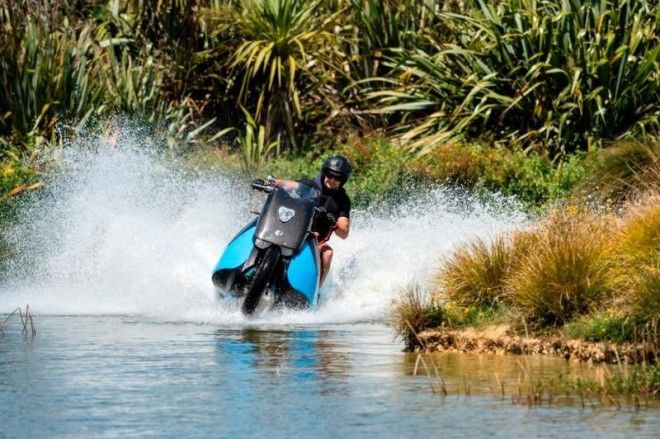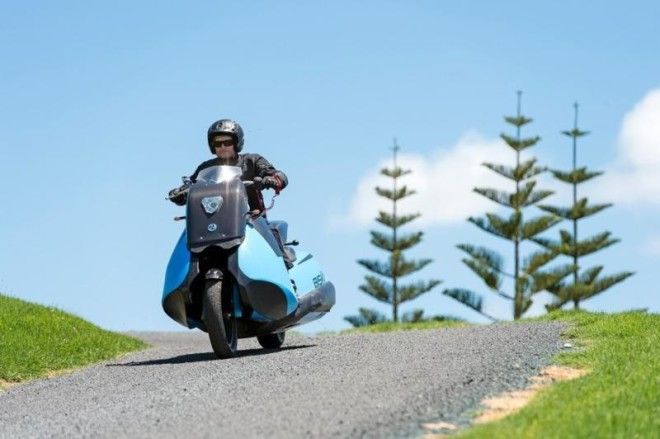 According to Gibbs, the Biski can reach 60 km/h on water and up to 130 km/h on land with its 55-horsepower, twin cylinder engine. Powered by gasoline, the motorcycle weighs around 228 kilograms and takes around 5 seconds to convert to water mode retracting the wheels out of the way and switching to jet propulsion. Gibbs hasn't yet revealed when exactly the Biski will be available for purchase or even how much it will cost.