Some destinations are so unparalleled, they're worth traveling great lengths to see.
We've put together a collection of 19 travel destinations that are harder to reach, but provide you with one-of-a-kind experiences and some of the world's most dramatic scenery.
From a hidden beach in Mexico to lakes nestled in the Sahara Desert, here are 19 off-the-grid destinations to add to your bucket list.
The "Hidden Beach" of the Marieta Islands sits tucked away under the surface, but once travelers arrive, they'll find a stunning secret beach with crystal-clear waters. The beach is accessible through a long water tunnel that visitors can either swim or kayak through.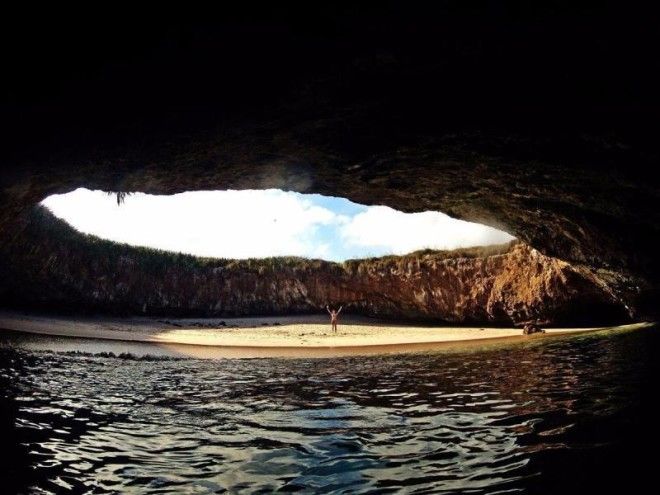 The dramatic landscape of Svalbard, located between Norway and the North Pole, is the Arctic North you've always dreamed about. With snow-covered mountains, glaciers, and vast ice fields, activities for travelers include everything from glacier hikes to snowmobile expeditions. The best part is that you can get some pretty incredible views of the Northern Lights here.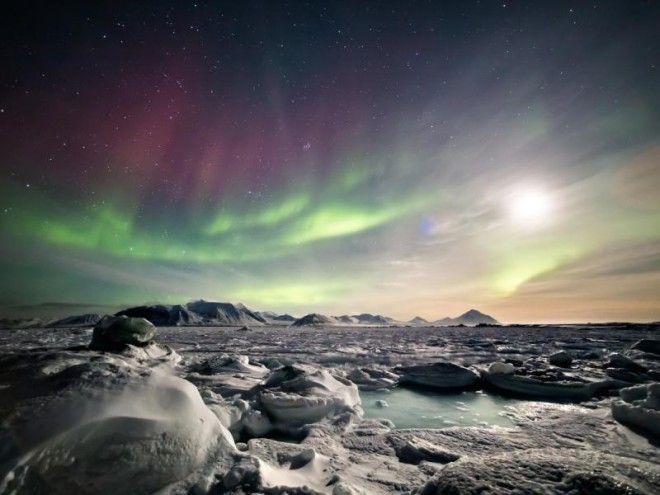 False Kiva is located within a remote area of Utah's Canyonlands National Park. The man-made stone circle provides visitors with incredible views of the park (especially during dramatic thunderstorms). Part of the difficulty in accessing the site is determining its exact location, since debates range on whether to keep it private or disclose it.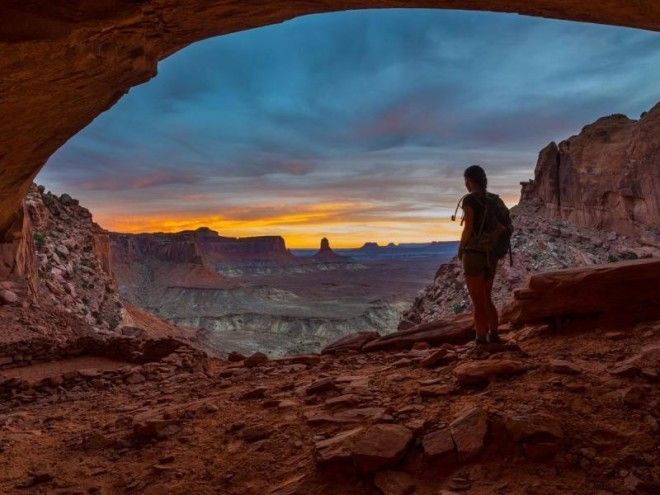 Located on an uninhabited rock island off the coast of Koror in Palau, Jellyfish Lake is one of 70 saltwater lakes that are now cut off from the ocean. Thanks to its unusual location, it's filled with jellyfish that have lost their ability to sting. You'll need to purchase a permit to access the site, which is reached via a trail from Eil Malk.
Hidden in the tourist trap that is the Grand Canyon, the Havasupai Falls are not nearly as crowded considering the eight-mile hiking trail you'll need to take to get there. The breathtaking area is famed for its clear blue waterfalls and travertine columns.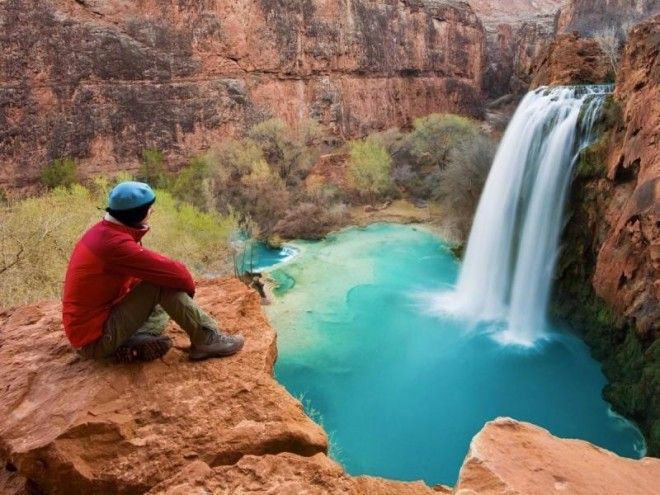 Thanks to lifted restrictions on air routes, it is now much easier to get to the Azores Islands, a far-flung archipelago located in the mid-Atlantic. With its dramatic landscapes of forest-rimmed lakes, fishing villages, green pastures, and clear waters, the area is ideal for enjoying year-round water sports and top-notch dolphin and whale watching.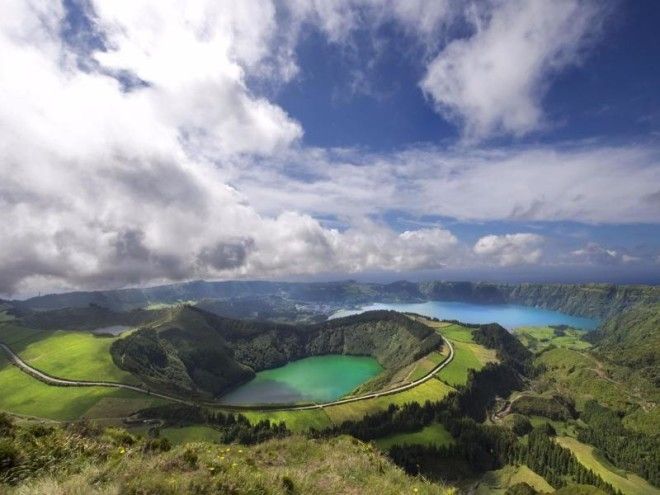 Spanning across parts of both Argentina and Chile, the region of Patagonia is home to a vast wilderness filled with lush, green forests and soaring mountains. Hike through the stunning open plains and roaring waterfalls of Los Glaciares National Park to experience how beautiful nature can be.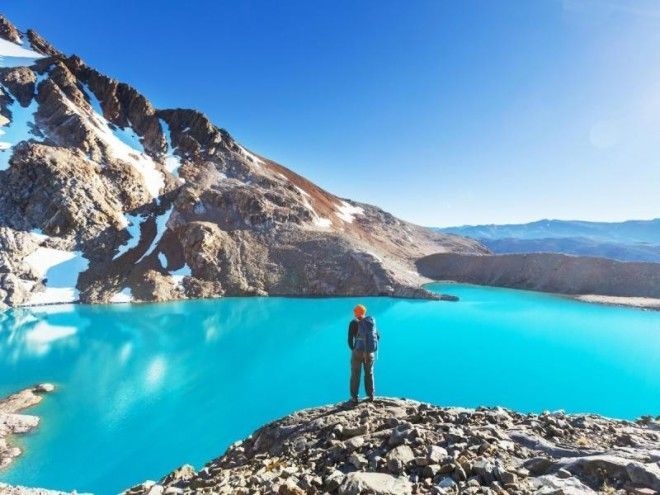 Fly to Ittoqqortoormiit in Greenland, which can only be reached via helicopter, to explore a unique world where dog sledding and wildlife expeditions are ways of life. From there, you can also sail the world's longest fjord system.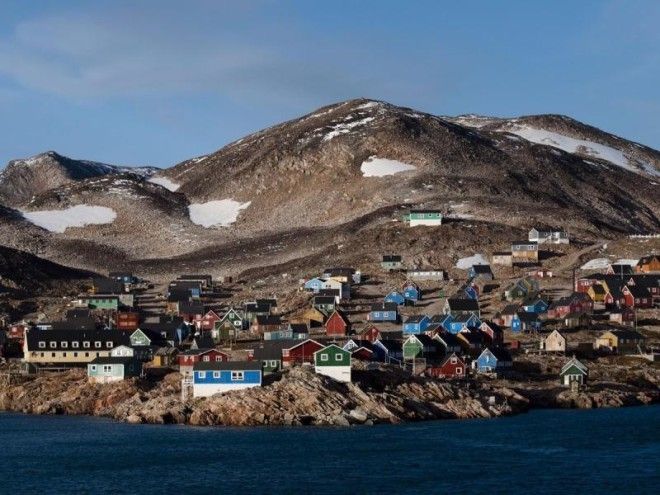 Outdoors enthusiasts will love Liechtenstein, which sits nestled between Switzerland and Austria. Set deep within the Alps, it provides countless opportunities for world-class skiing and hiking, as well as over 56 miles of marked bicycle paths for cyclists to enjoy in a charming setting of whimsical castles.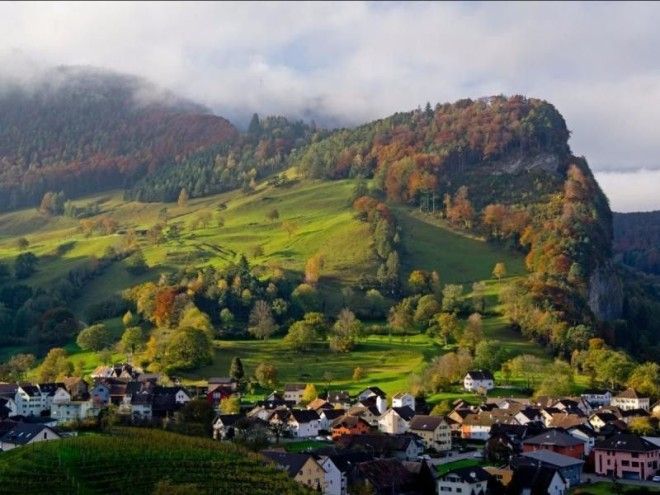 To get to Socotra — an archipelago miles off the coast of Yemen — you'll have to take a flight from the United Arab Emirates or Sana, Yemen. Once you arrive, you'll discover a landscape unlike any other on earth; the unique dragon's blood tree gets its name from its red sap.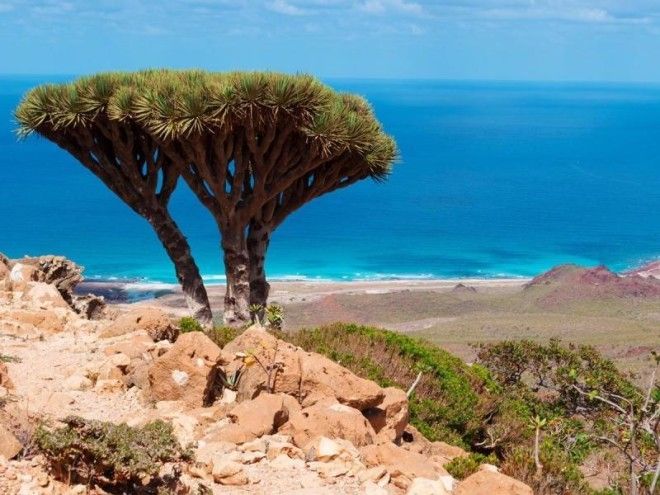 Guatemala's Semuc Champey is a paradise for those in search of turquoise waters hidden amidst a lush landscape. Though the ride there can be bumpy, once you arrive, you'll find a limestone bridge with a series of natural pools that provide cool waters ideal for swimming.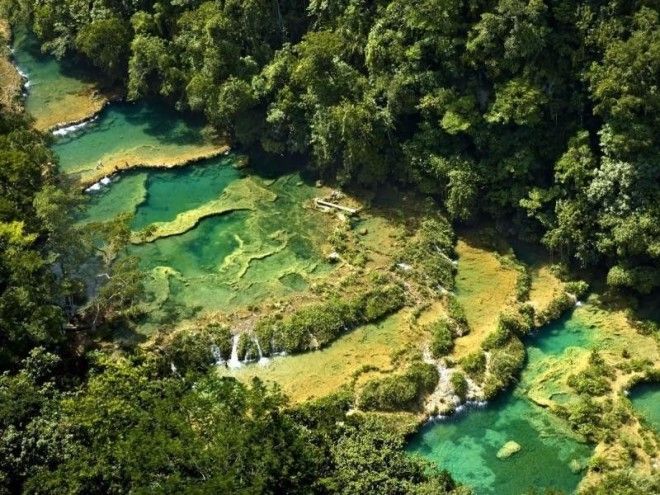 In the reclusive corners of the Ennedi region of the Sahara desert, you'll find one of the world's most fascinating natural wonders: the Lakes of Ounianga. Somehow, 18 interconnected lakes managed to form amidst the barren landscape to make for a stunning site. Private tour operators like Undiscovered Destinations can help navigate you here.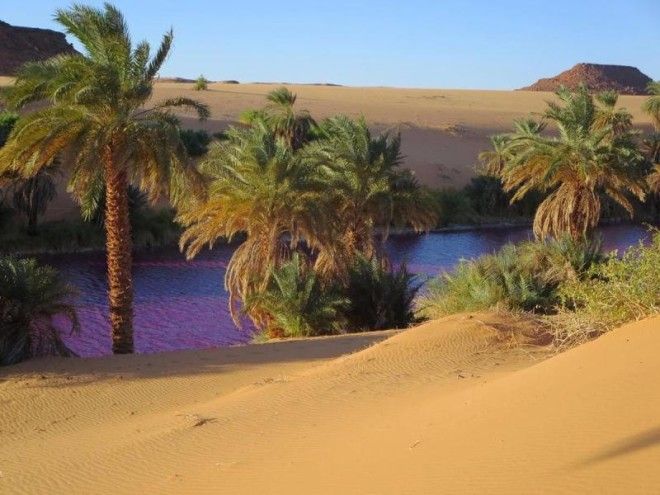 Accessible via small airlines, air taxis, and hiking trails, Alaska's Gates of the Arctic National Park's vast landscape of valleys, rivers, and mountains was molded by years of erosion. Hikers are treated to incredible scenery in the summer and aurora-lit night skies in the winter.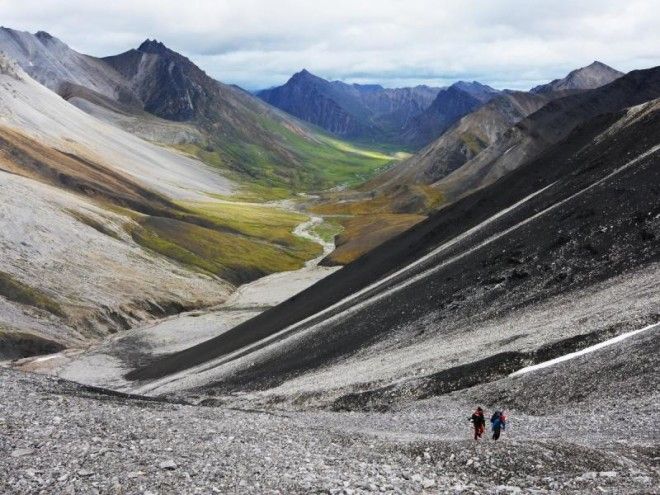 Deception Island, located in the South Shetland Islands archipelago, is home to volcanic slopes, glaciers, and waters heated by geothermal activity. Its beaches teem with black sands and thousands of chinstrap penguins. Since chartering a vessel here can be dangerous, we recommend going via a tour company like Oceanside Expeditions.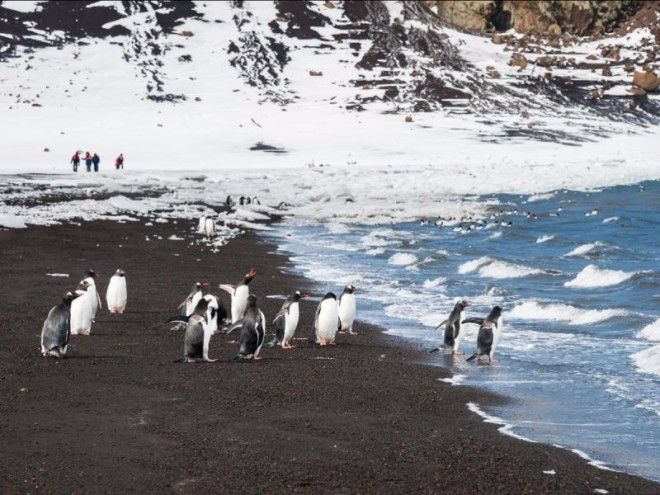 The Oneonta Gorge, located in the Columbia River Gorge in Oregon, is next to the busier Multomah Falls but often overlooked by tourists. You'll need to hike the winding creek bed to reach its spectacular views.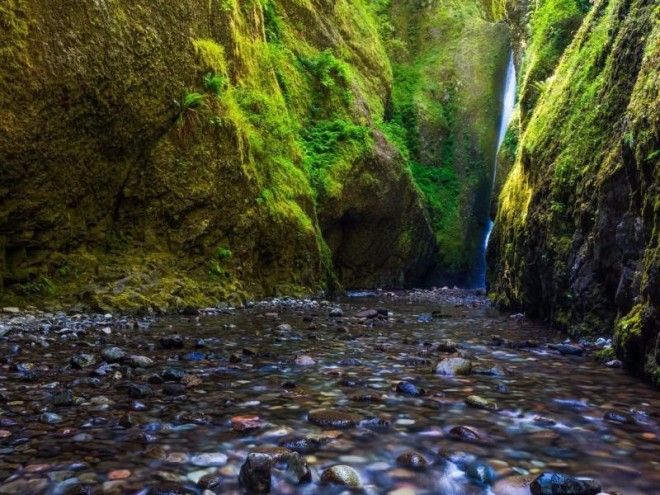 Mountain lovers will be in awe when visiting Concordia, a glacial junction located in the heart of Pakistan's Karakoram range. Visitors will also be treated to four mountain ranges that rise over 26,000 feet (only 14 such mountains exist in the world). For those who are trained in mountaineering, you can attempt K2 here.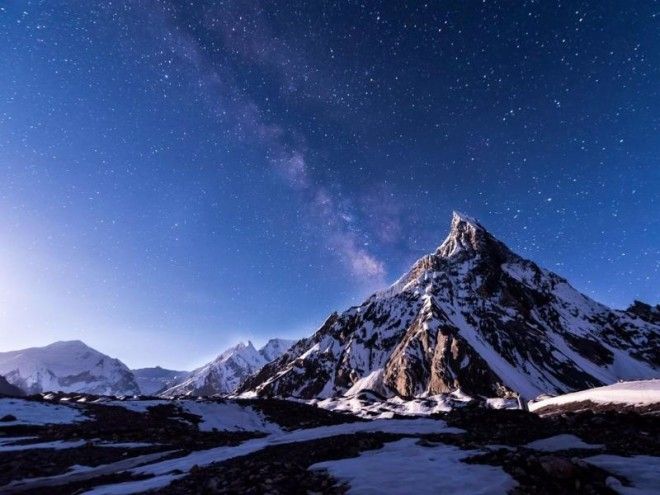 Easter Island is one of the world's most remote islands, located more than 2,000 miles from Chile's mainland. The Ahu Tangerine is the largest Ahu — a stone pedestal or shrine — on the island and functions as a base for the large restored statues that sit on top of it. There are a total of 887 statues on the island.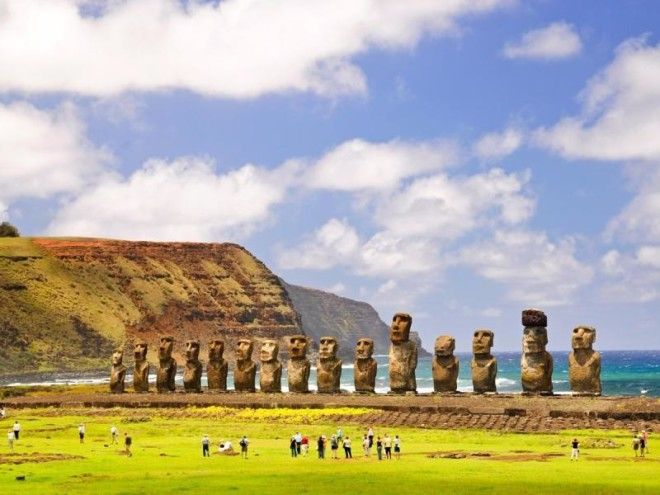 Mykines is the most westerly of the 18 main islands located in the Faroe Archipelago, which lies approximately halfway between Norway and Iceland. Here, villages are filled with grass-roofed houses, and the island is known for its large population of puffins.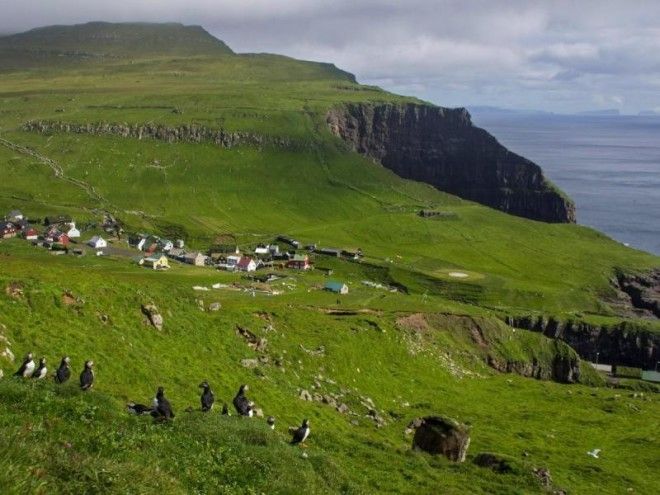 Reflection Canyon, located on the side of Lake Powell in the Glen Canyon National Recreation Area, is known for its stunning colorful reflections. It's typically reached either by boat or through a 55-mile road called the Hole-in-the-Rock Road.