Italy's Eternal City, Rome, is home to stunning sights, picturesque streets, and lovely piazzas.
In the 1960s, photographer Charles W. Cushman captured the essence of the dolce vita lifestyle, frequenting the city's famed piazzas, landmarks, and winding alleys.
We've put together a collection of 21 of his photographs to help you step back in time to a different part of this charming city's past.
Cushman took this photo of Rome from Gianicolo (Janiculum) Hill, which offers some of the best views of Rome.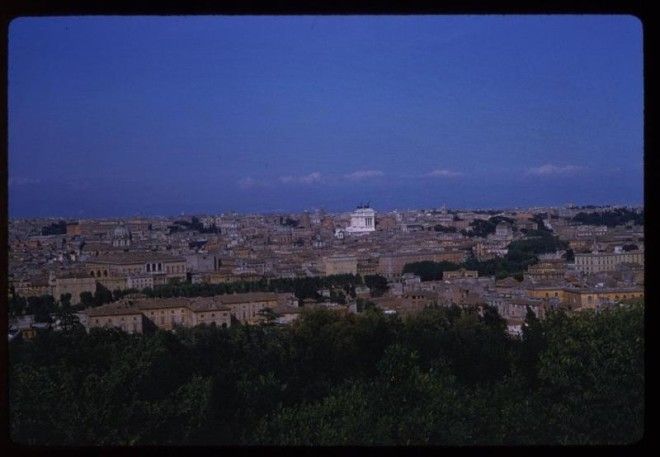 St. Peter's Basilica can be seen from the Ponte Sant'Angelo (or the "Bridge of Angels"), which dates back to 134 AD and is lined with 10 angel sculptures designed by Gian Lorenzo Bernini.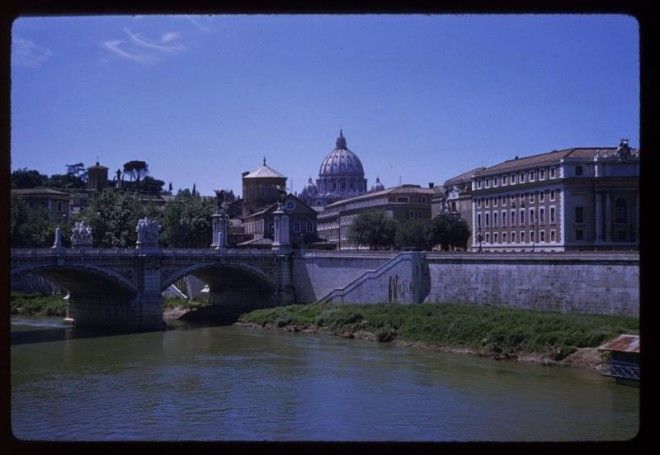 Cushman frequented St. Peter's Square, which was also designed by Gian Lorenzo Bernini. When looking at the square from atop, it resembles a giant keyhole with two semicircular colonnades.
Horse-drawn carriages and children could often be seen gathering at the piazza.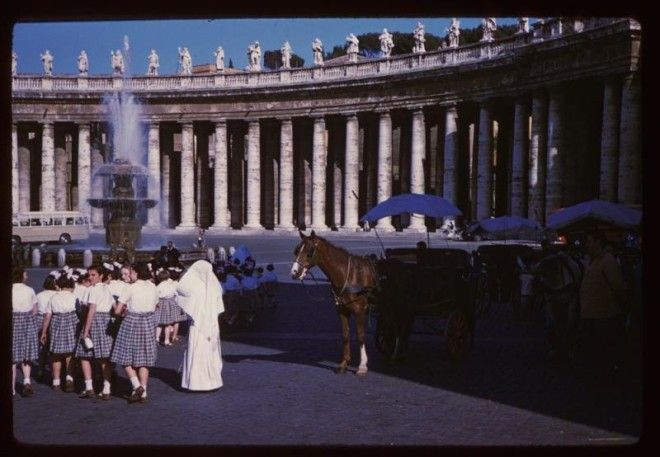 Schoolchildren dressed in uniforms hold hands and walk to school.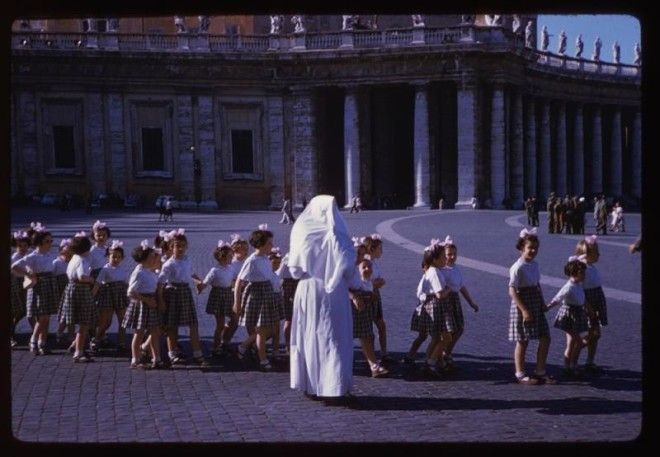 Horse-drawn carriages were a common form of transportation.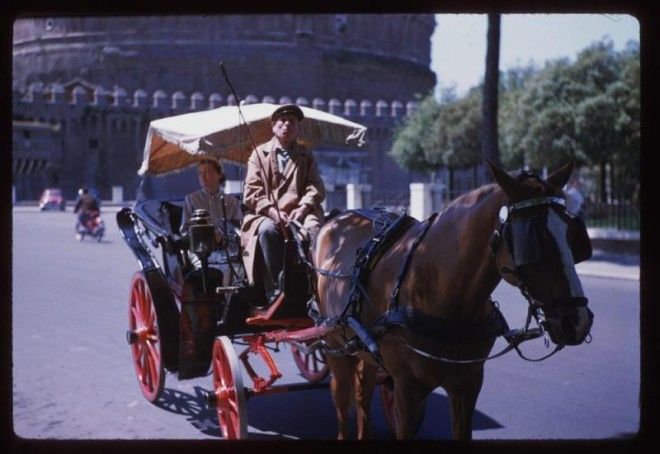 Workers would also use horses to draw their carts around the city.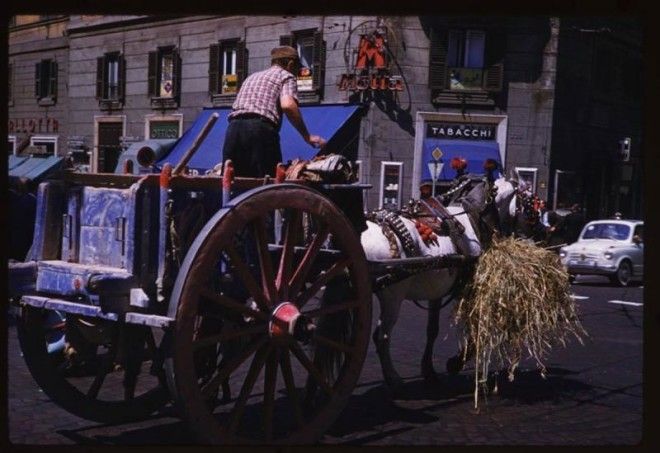 People would often gather at the Fontana di Trevi (or Trevi Fountain), Rome's largest Baroque fountain.
Cushman also visited some of Rome's most famous historic sights, like the Colosseum.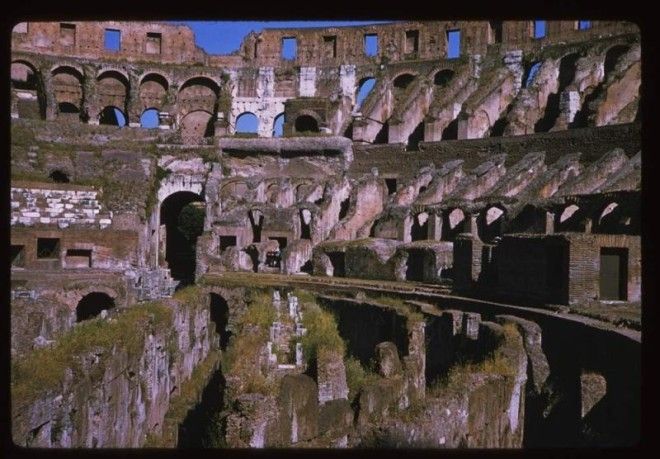 Pictured here is the Roman Forum, an impressive display of ruins that once stood as Rome's epicenter of grand temples, basilicas, and public spaces.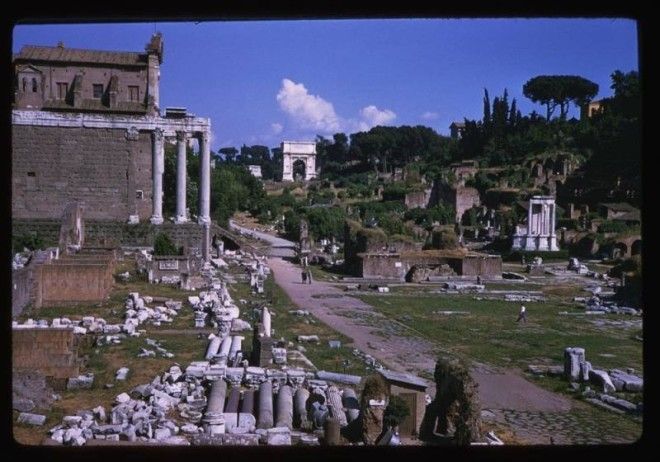 The National Monument of former Roman King Victor Emmanuel II is one of Rome's most striking buildings. Made of white marble, it's often likened to a wedding cake and attracts attention when compared to the earth-colored buildings that surround it.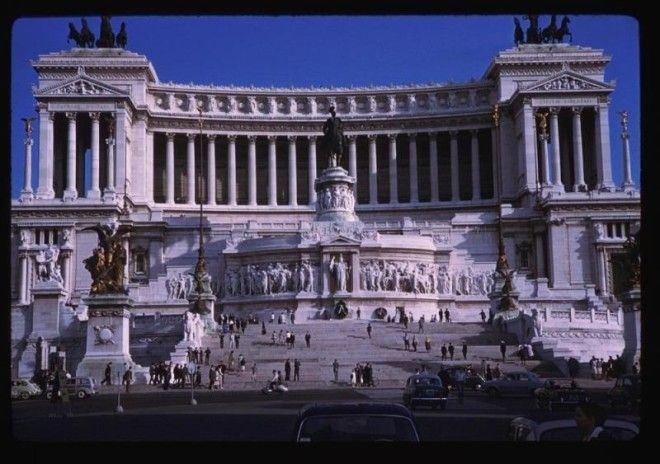 Today, the building also houses the Museum of Italian Reunification. Plus, it offers lovely views of the city.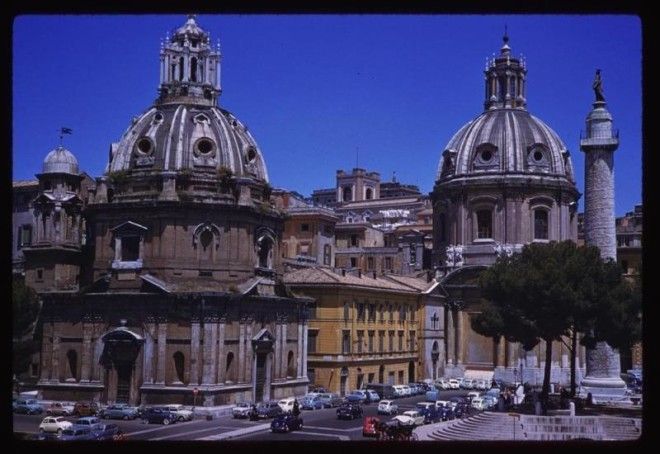 Rome is home to various piazzas, including the famous Venezia, located in the heart the city.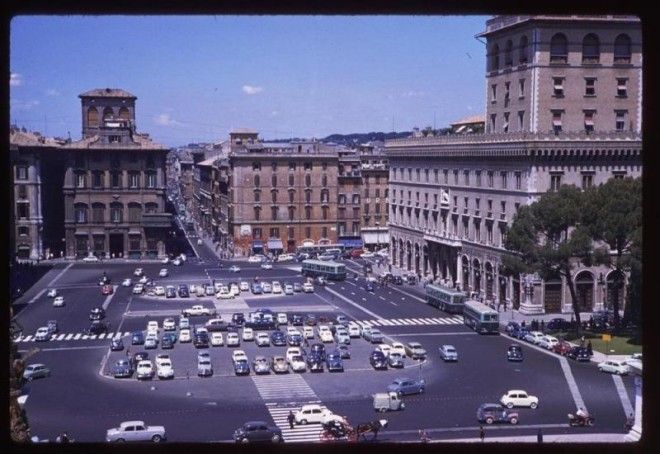 Pictured here is the elegant Piazza Navona, which is adorned with ornate fountains, mansions, and a variety of street artists today.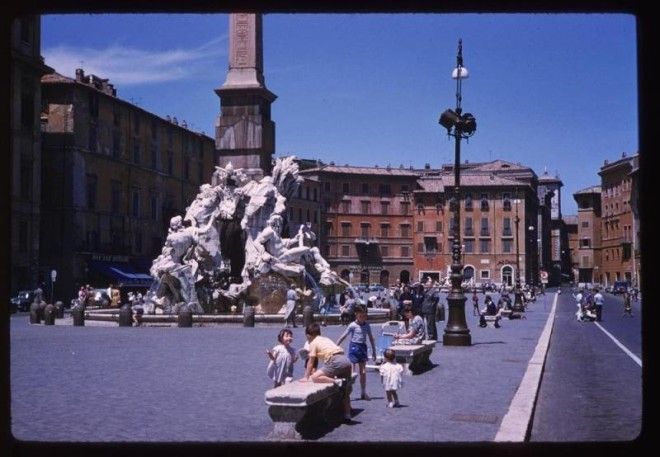 The Piazza di Spagna sits at the bottom of the Spanish Steps and has been one of the most famous squares in Rome since the 18th century. It has been a popular people-watching spot for years.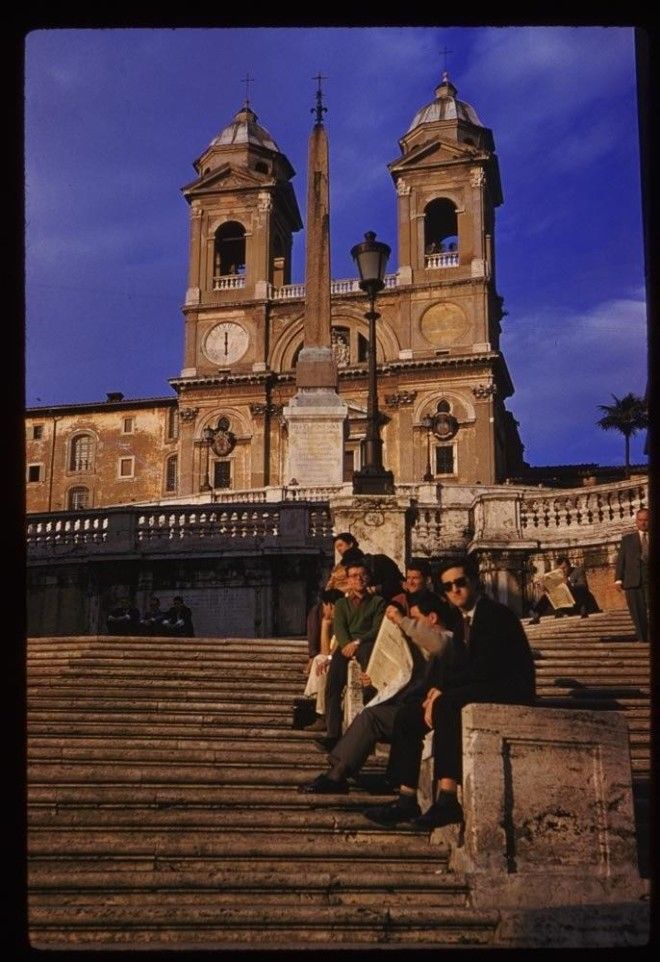 Piazza Colonna is considered Rome's political center. In 1961, the 16th-century Palazzo Chigi became the official residence of Italy's prime minister.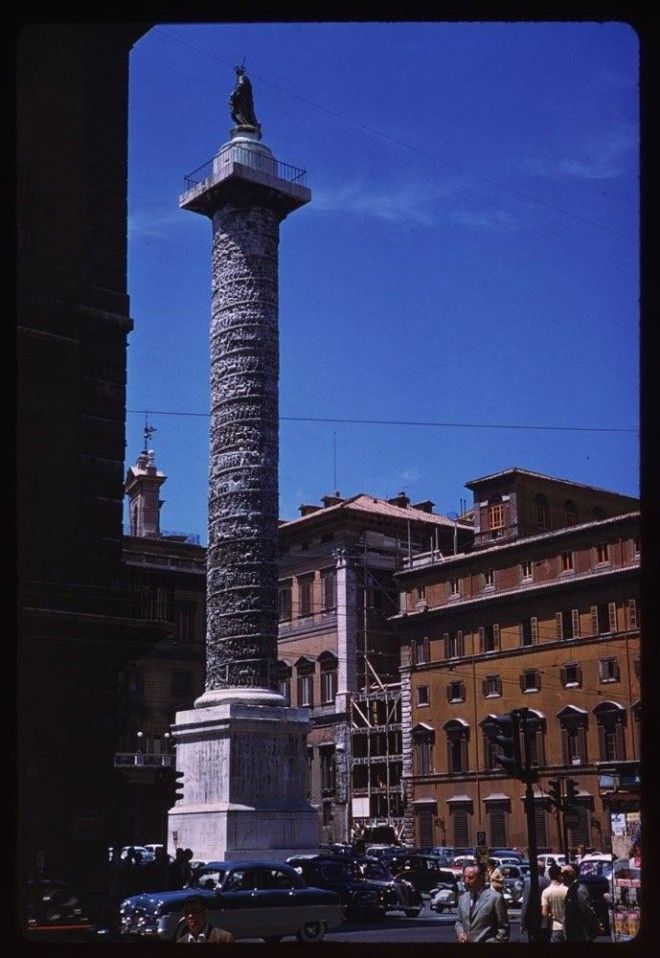 People could often be seen walking through Rome's many winding streets.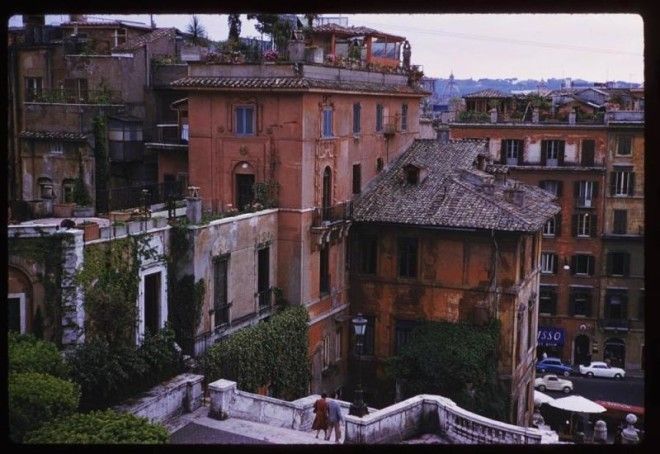 Cushman captured everything from busy bus intersections to people doing their errands.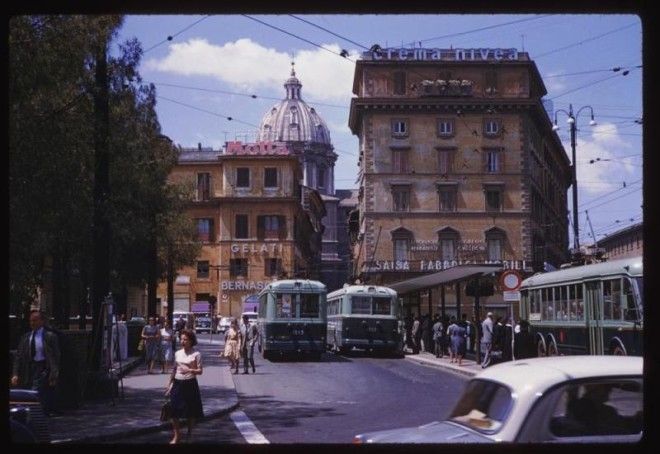 Here, Romans pay a visit to the local post office.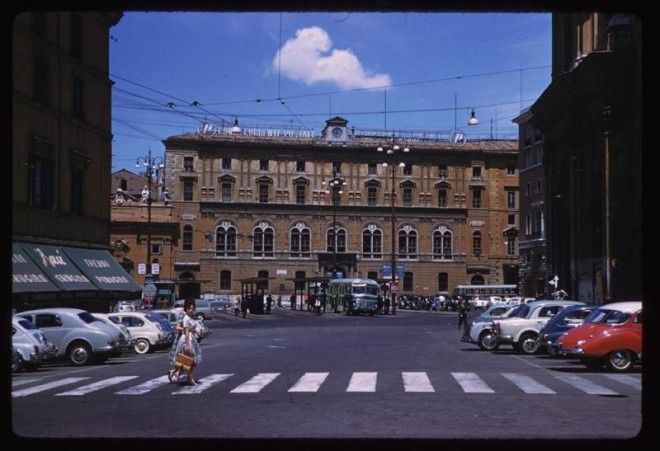 Sometimes Cushman would capture rare moments like the passing of former president Giovanni Gronchi's private guard.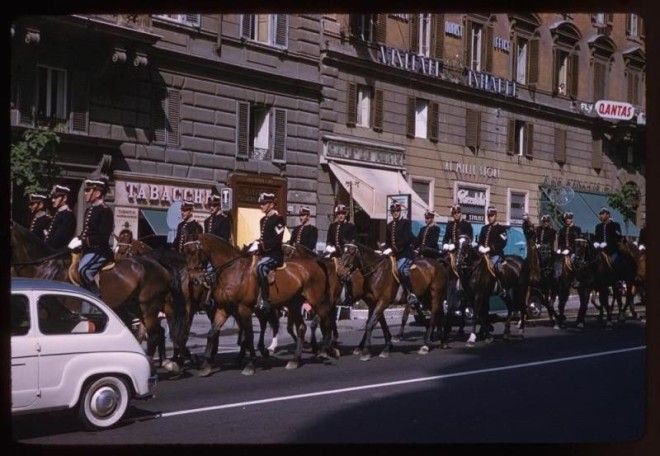 But even the simplest scenes of people walking through the city's many quaint alleyways and streets showcase Rome's true beauty.