Durable solar roadways are becoming a reality, and in the near future, you could be driving on one too. The French government just made the announcement that they plan to install 1000 km of solar roads in the next 5 years, supplying power to 5 million people. While a solar road isn't a new idea, practical designs have been lacking, until now. Years of collaborative research between INES, France's National Institute for Solar Energy, and Colas, a transport company, has led to a new incredibly thin solar panel roadway surface, Wattaway.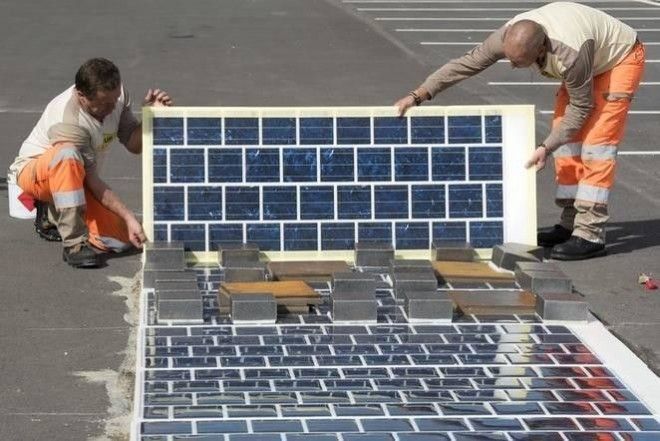 Roadways are only occupied by cars 10% of the time, and Colas believes this leaves room for a lot of energy production. The new system does not require the replacement of roads, rather the tile-like panels lay directly on the current road's surface. In contrast to other recent inventions in the solar roadway industry, Wattaway is only 7 mm thick and is built from layers of material designed to give cars added traction. Colas has tested the new solar road surface and claims it will stand up with no problems under 20 years of normal road traffic. Just 20 square meters of the tiles are estimated to be able to power a single average French home. This would mean that for each kilometer installed, 5000 homes can be run off of the generated electricity.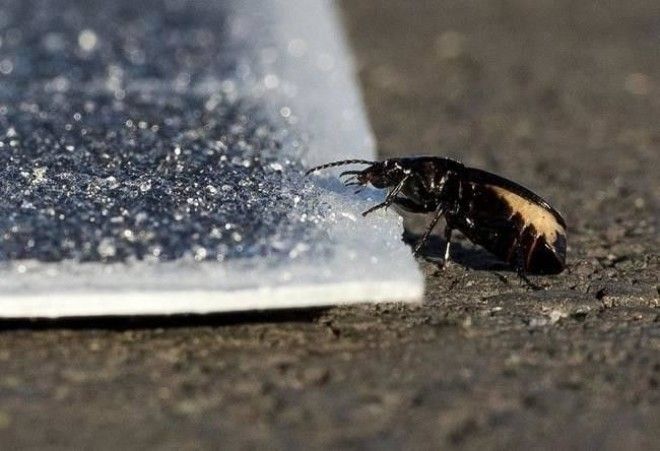 On top of the solar roadway's already impressive list of a abilities, it is waterproof and can withstand seasonal snowplowing. Each panel is made up of a film of polycrystalline silicon coated in a resin substrate keeping the photovoltaic cells safe. Colas even claims that due to the increased tractive abilities of the panels,less accidents will occur on the new road surface. A detailed look at what the new solar panel road surface can achieve can be seen in the video below.
Even with all of the positives of the new solar roadways, many claim that they will be a waste of money. Among the concerns, solar panels used in roadways tend to be much less efficient than traditional rooftop mounted panels. As this is the first time solar roadways will be implemented on public roads at such a large scale, many of the kinks will have to be worked out during construction.
Nonetheless, French officials are confident enough to move forward with this innovative new design.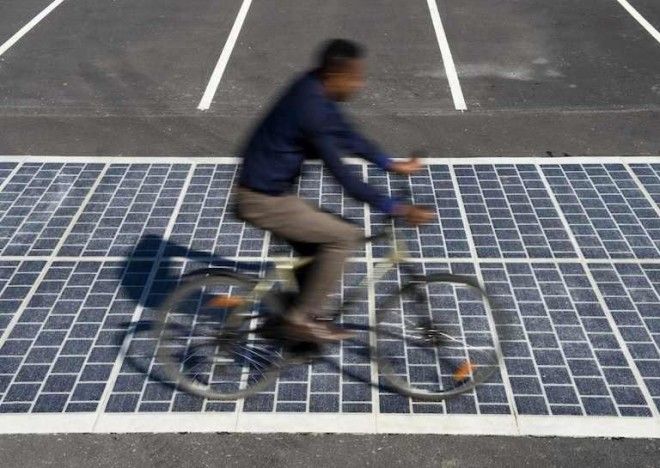 The implementation of the new road surface will take time, but this project will set the stage for future development in this area. Solar panels could be the answer to much of the world's energy needs.