When people think about music as a career, they typically imagine an entertainer — either wildly famous or living the "struggling artist" lifestyle. However, there are numerous other career paths in the music industry you can pursue. Not sure which path to take? Consider these career options for musicians.
1. Disc Jockey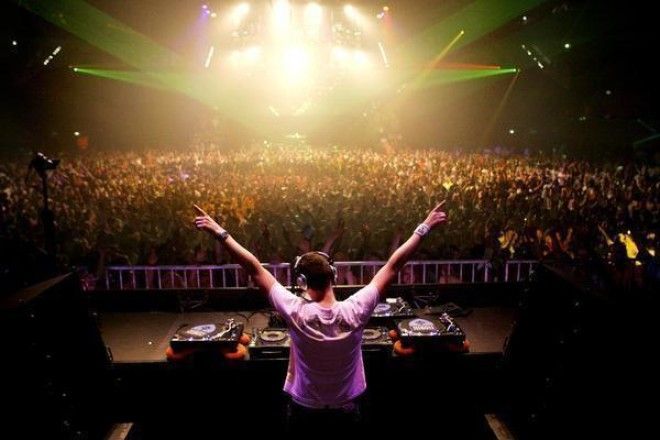 Jobs for disk jockeys (DJs) are available in a variety of positions from radio jockeys to self-employed jockeys who manage music at parties and weddings. Job duties include selecting music to play for a specific audience, so understanding the industry and how to cater to an audience's needs is important, requiring both talent and education.
Although you don't need a college degree, competition can be tough, so a bachelor's degree is preferred for many job positions. If you plan to become a radio DJ, consider getting a degree in broadcast journalism as your job duties will also involve news-related tasks alongside music. DJs earn an average salary of $37,850 per year.
2. Music Store Salesperson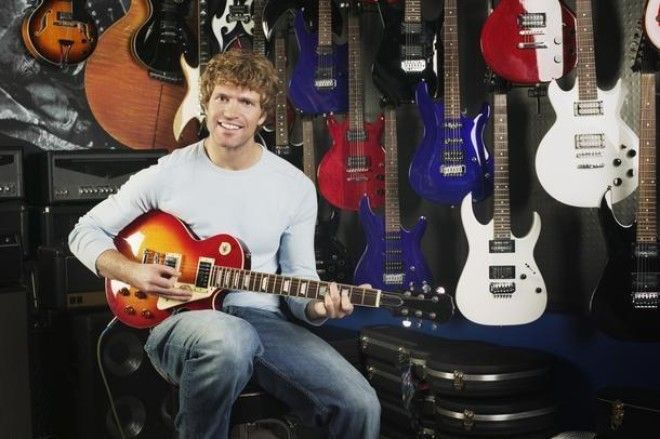 If you have a strong knowledge of music and the instruments used, you'd make a good music store salesperson. Your job will involve educating customers about product features, making recommendations, and selling musical instruments and accessories.
Educational requirements will vary depending on the store and the position, but you may be able to find a part-time job as a salesperson before graduating high school. Salaries range from $13,000 to $50,000 plus per year.
3. Songwriter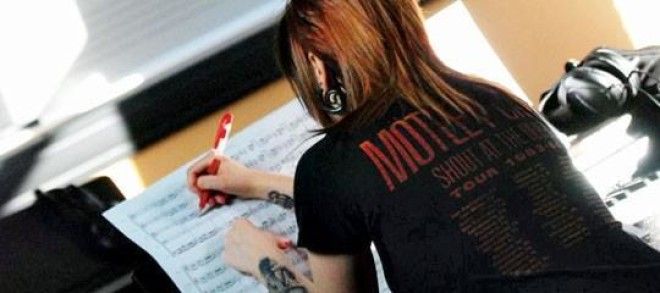 Songwriter opportunities vary drastically, from working with pop artists to composing musical tracks for movies. Higher education is not required since recording studios prefer to focus on your talents. In other words, can you write a song that will sell? However, you may consider pursuing a degree in music if you'd like to expand your knowledge base and learn more about musical theory.
4. Music Teacher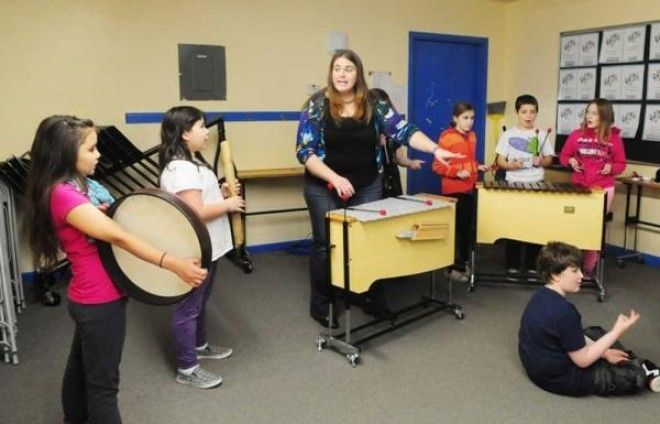 Music teachers work in public and private schools or offer private lessons. They can teach in both group and one-on-one settings, and may specialize in one area of music, such as concert band or piano. Most music teachers hold a bachelor's in music or music education, and you may need a teaching license depending on where you teach. Salaries average around $47,000 per year.
5. Music Journalist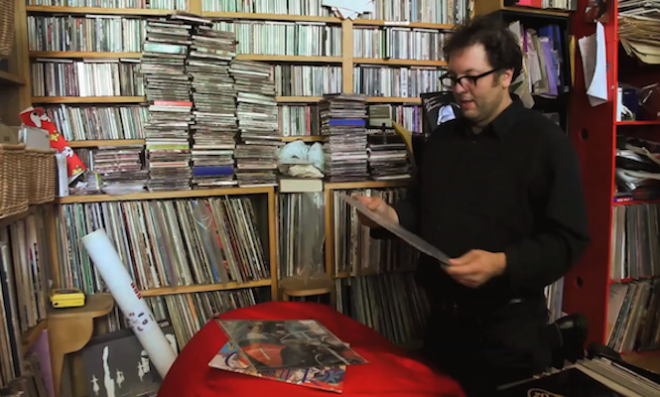 A music critic or music journalist critiques musical performances as well as writes about news in the music industry. They can also interview musicians. While a degree is not required, particularly if you're going to start your own music blog or become a freelance journalist, you may find a competitive advantage by obtaining a bachelor's in journalism, communications, or a related field, which will help you become a better writer. Consider taking classes in music as well to expand your understanding of music theory. Salaries range from $15,000 to $30,000 or more per year.
6. Piano Tuner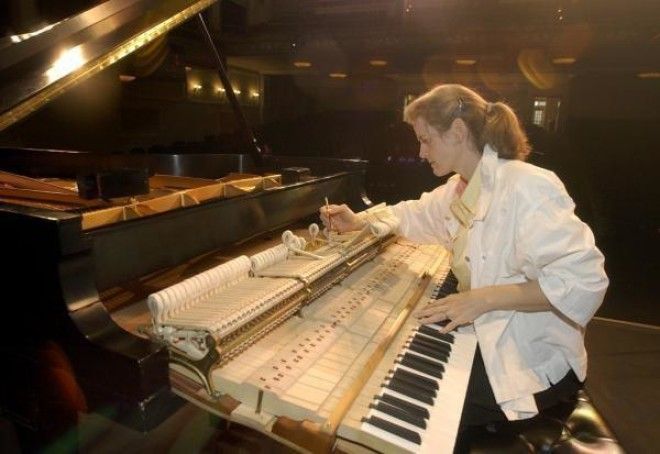 A piano tuner or technician typically travels to clients' homes to tune or repair their piano. Piano tuners are typically trained through apprenticeship programs, and their salaries average $33,150 per year.
7. Music Therapist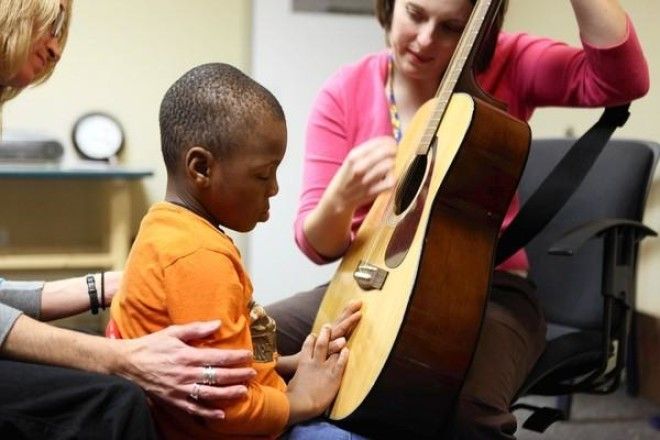 Music therapy is a field that uses music to aid in treatment and rehabilitation of psychiatric disorders, physical disabilities, developmental disabilities, and more. Music therapists are generally employed by nursing homes, day care centers, schools, and health agencies. Coursework is much more rigorous as a music therapist than most career paths for musicians. Students typically go on to obtain a master's and must pass certification exams to practice. Music therapists make $50,808 on average.
8. Accompanist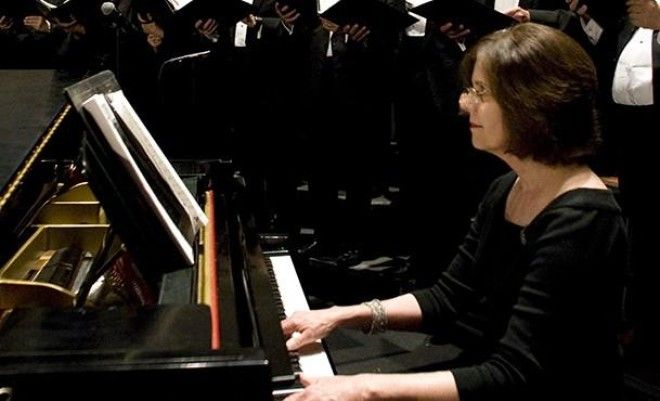 If you love playing music, then you may find a career or side-job as an accompanist incredibly rewarding. Accompanists typically work for schools or private individuals playing accompanying music for various performances. A degree is not as important as skill, although you may find that the skills required to accompany others are developed through postgraduate and master's level programs.