If you do one thing today, check out the photographs by Daily Gilardini of polar bears in the Wapusk National Park in Manitoba, Canada. The whole roll can be seen on her website, and here are just a few of our favourite ones.
"I spent 117 hours waiting in front of a polar bear den, with 60-70 km/h gusts of wind and average temperatures of about -50°C to -45°C with wind chill" Gilardini told PetaPixel. "In the end, I had 12 hours of effective shooting and 5 different polar bear sightings."
Her extraordinary endurance was worth it in the end, as the photos reveal.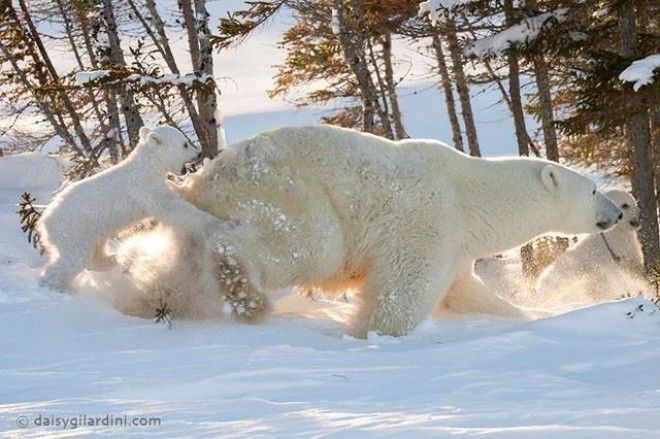 Polar Bear (Ursus maritimus) mother with exiting a day den, cub trying to catch a ride on mama's bum. Wapusk National Park – Manitoba – Canada