We were looking at this painting by artist Jeremy Miranda and reading about libraries by the sea in Mexico, which inspired a search to find a library design that interacts with its seaside setting.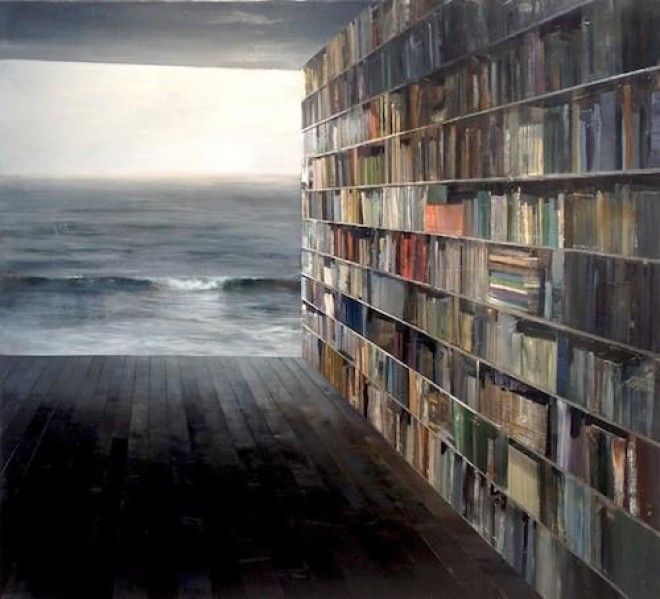 So here we have it, the library situated on the beach of Nandaihe, a stretch of deserted beach facing the East China Sea. It features a tiered reading hall topped by a curving ceiling.
The library was built by Vector Architects and looks like the perfect place to meditate, read and think big.