Gothic fashion is dramatic, fanciful, and beautiful at its core. It's difficult to incorporate a full goth look into your day-to-day wardrobe, but it's rather easy to incorporate certain elements of it. Take a piece here and an aspect there, weave it into your OOTD, and you've gone subtle goth in an instant! Doesn't matter if you're going to the office, attending class, or going out on the town, you can bring a little Gothic glamour into any ensemble.
1. Black is the New Black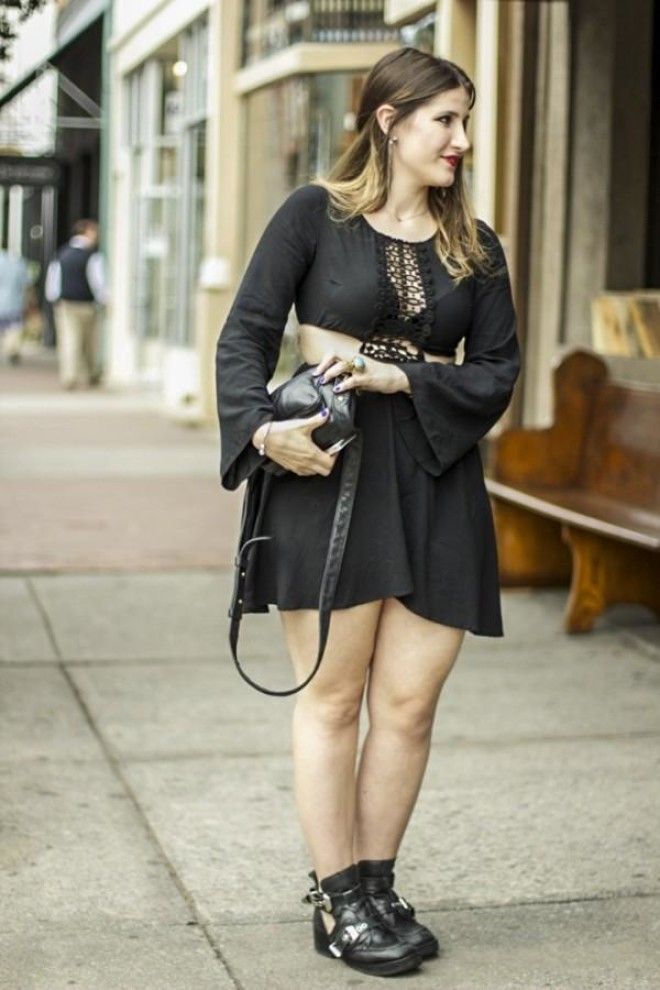 No surprise here. Black is the color of choice in most goth looks – and since it's also a classic, it's easy to incorporate. Try a pencil skirt, a pair of skinny jeans, or an interesting top. Stylish jackets work, too, especially waistcoats. However, a long, flowing cardigan works in a pinch, as well, and you can never go wrong with a dress.
2. Embrace Dark Hues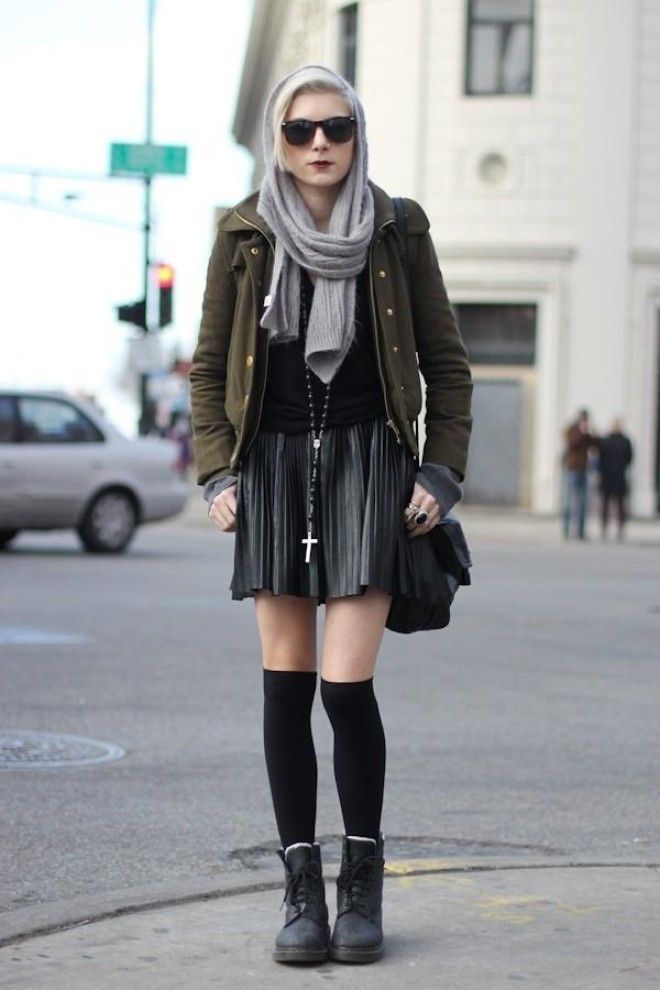 Black isn't the only color in the goth look, of course, but do keep an eye on the darker shades of the color wheel. Grey and charcoal go without saying, but rich jewel tones are ideal. Think deep wine red and burgundy, emerald and olive green, and dark purple.
3. But a Red Lip Never Hurt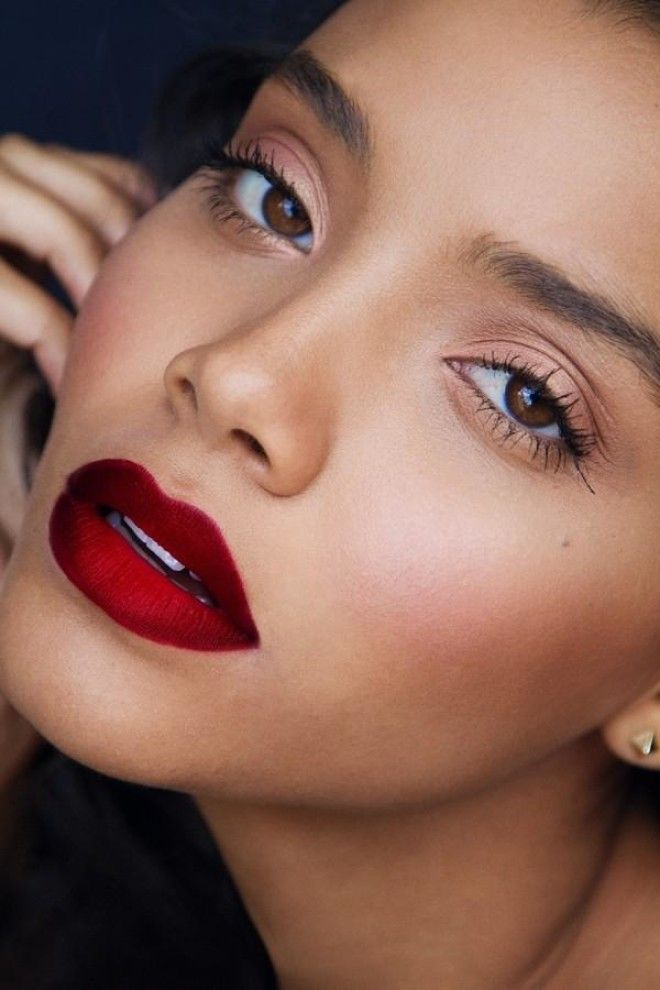 Seriously. A red lip never hurts no matter what.
4. Branch out when It's Interesting
That is to say, sometimes lighter colors work amazingly well, usually if a particular piece is very interesting and otherwise goth-ish, if you get what I'm saying. Creamy white fabric under lace, for example, or a skirt like this, paired with an outfit like this – definite winner!
5. Add a Touch of Decadence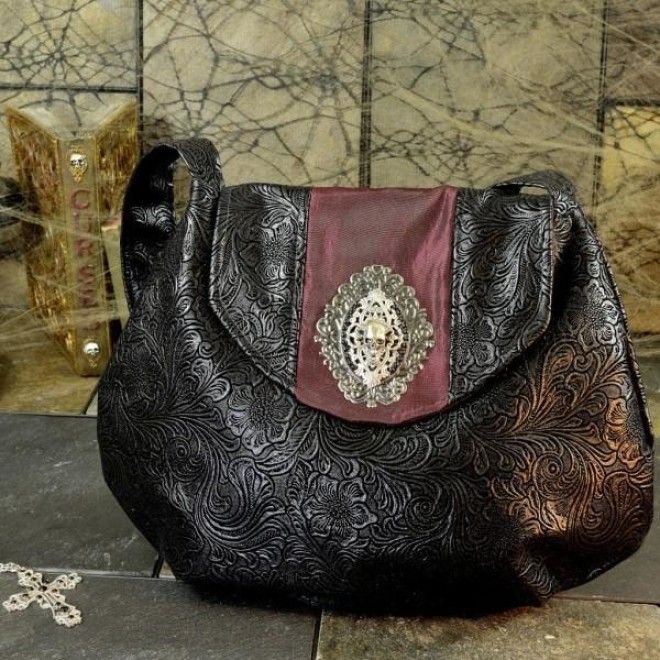 Details like brocade, floral textures, and gold filigree call to mind some serious Victorian flair. Add a beautiful brooch, a pair of gloves, or a bag like this beautiful specimen to your outfit for a subtle touch of Gothic horror that you can wear every day.
6. Full Sleeves Ftw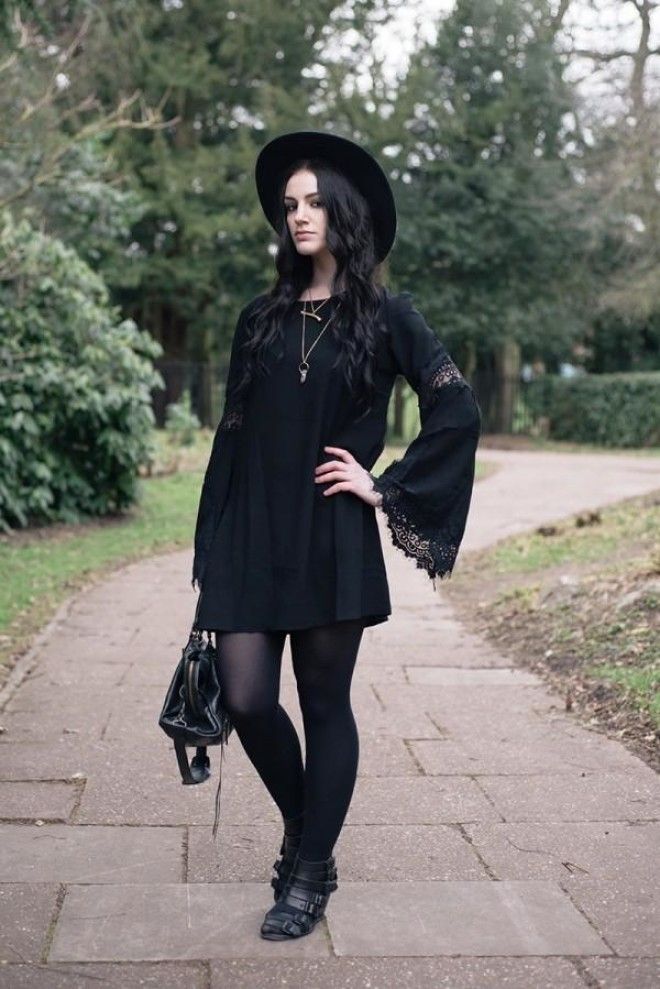 Seriously, you can't go wrong with full sleeves, especially if they have a belled silhouette. It's the drama factor. Actually, to be honest, this entire outfit is full of win. I'm sort of in love.
7. Boots Are Everything
Pointed boots. Ankle boots. Combat boots. Chunky boots. Knee-high boots. You get the idea, yes? Yes!Ideally, of course, they should be black. For the day-to-day look, like if you want something office appropriate, a pair of high heel ankle boots should do it.
8. Are You Brave Enough for Velvet?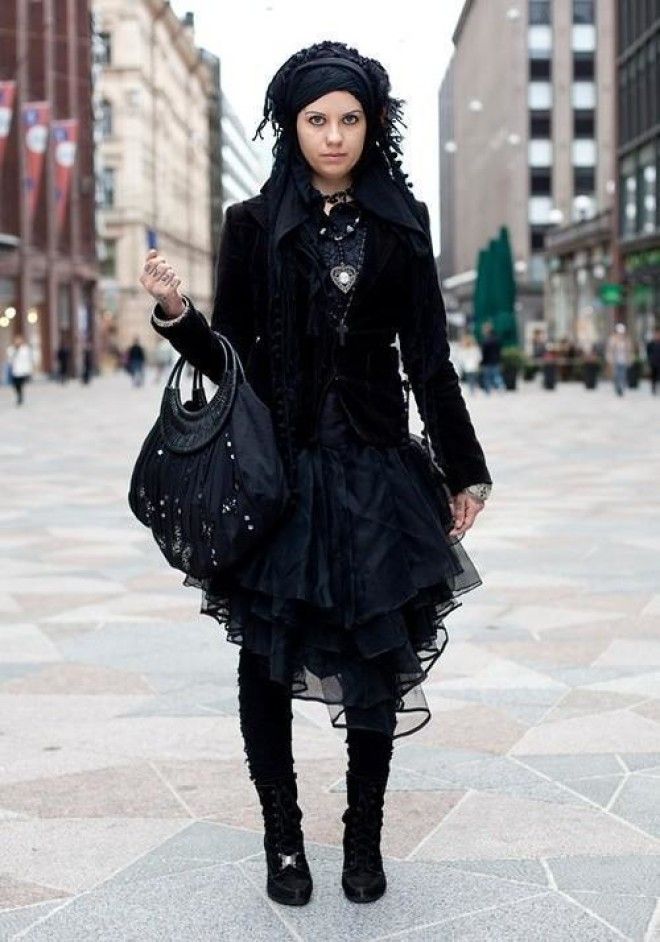 Because velvet works with the Gothic style. I know, it's a little much. Think about a coat, a clutch, a scarf, or even a pair of shoes.
9. A Little Lace Goes a Long Way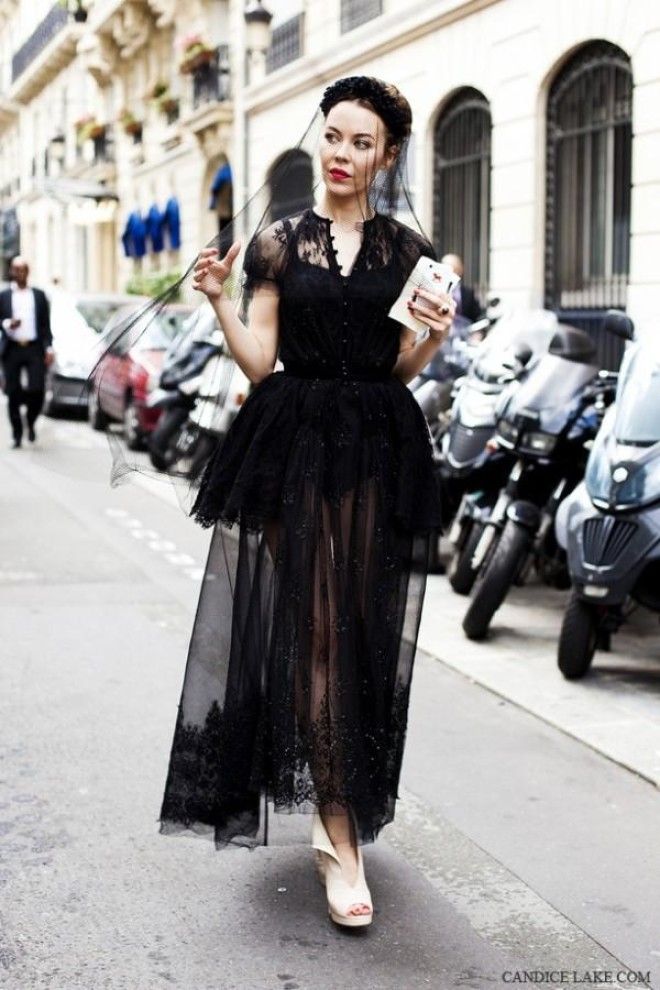 Because the Gothic fashion relies heavily on textures, lace is another popular component of many outfits and accessories. It's easier to incorporate than velvet, it's not nearly as heavy, and, well, it's a bit more fashion-forward. Wear it anywhere you like.
10. Textured Tights Are Pretty Cool, Too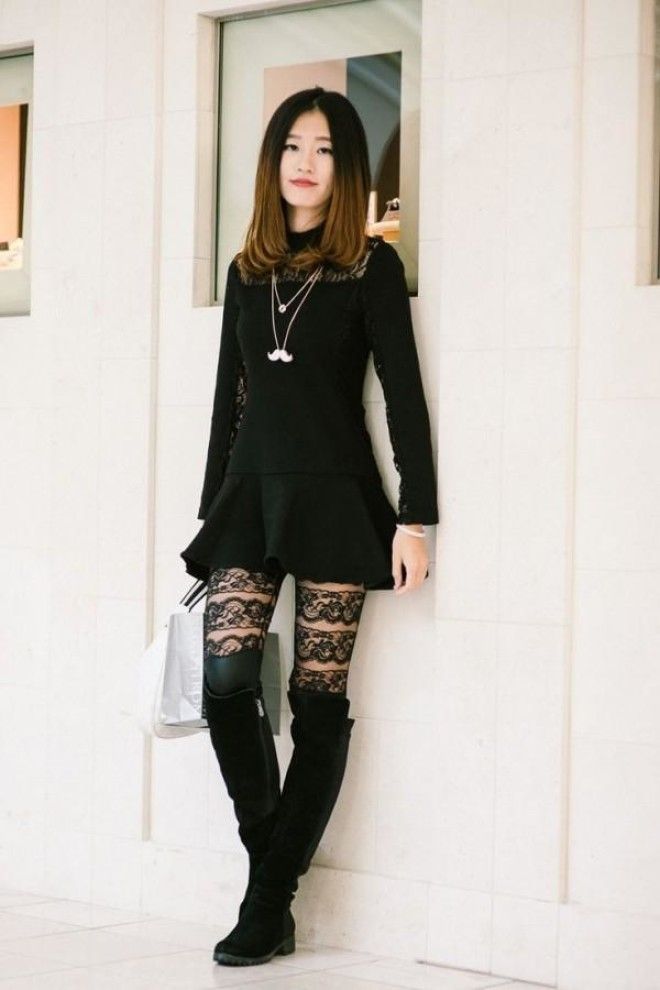 Correction: textured tights are kind of gorgeous. They add something to an outfit, depending on the outfit and the tights. Just some ribbing is fine – you don't have to pop out the fishnets for work. If you're not crazy about texture, try some opaque tights in black or jeweled tones, such as plum, burgundy, or emerald.
11. Throw on Some Silver Jewelry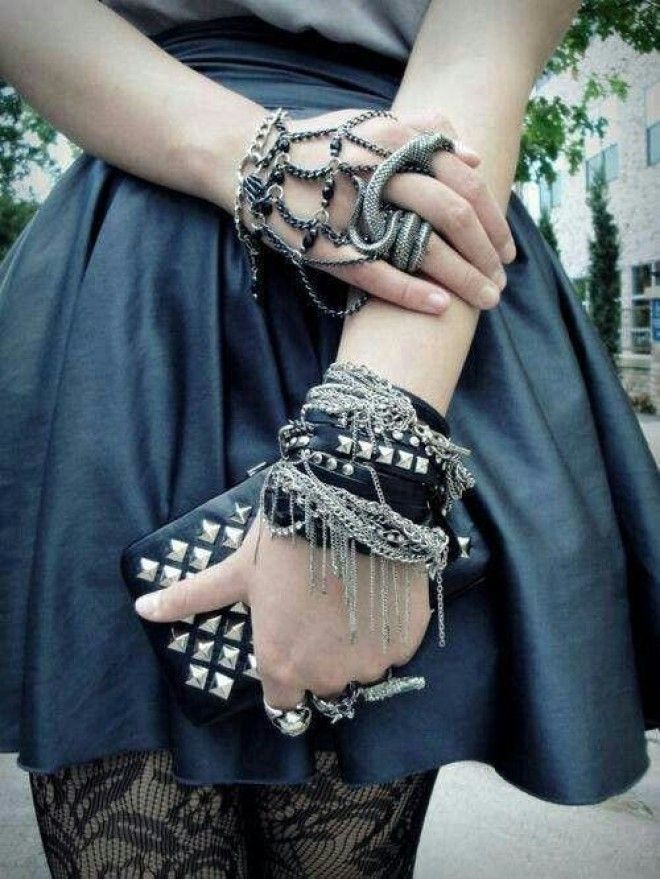 Antique (or antique-looking) silver jewelry, especially, complements the goth look beautifully. Try something funky and unique, such as an old locket with some tarnish on it. Crosses are popular, as well, but that's up to you.
12. Paint It Black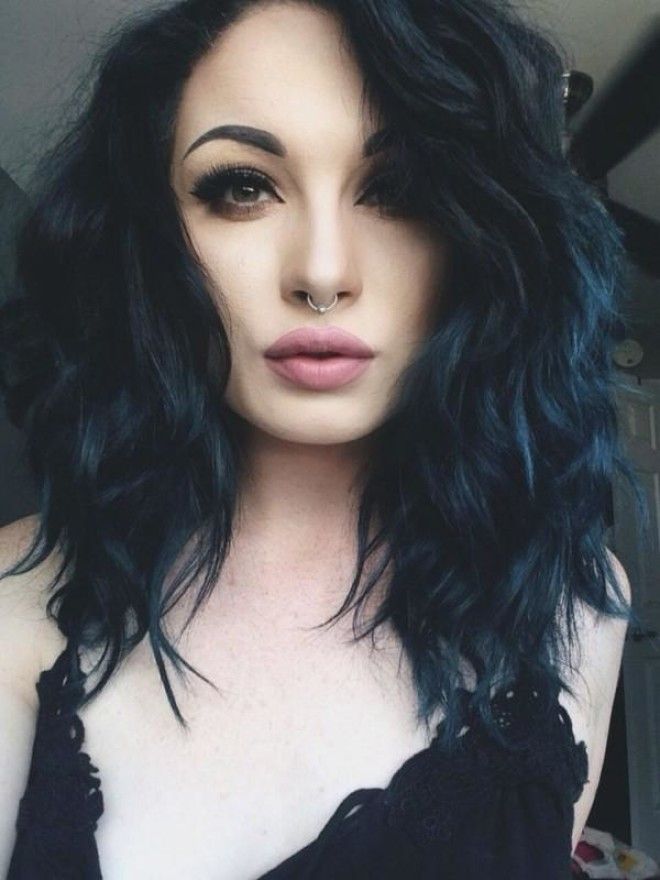 Your hair, that is. This isn't for everyone, but it can help you capture that dark, dramatic vibe. If you like playing around with your hair and it's something you want to try, go for it!
13. Or Maybe Red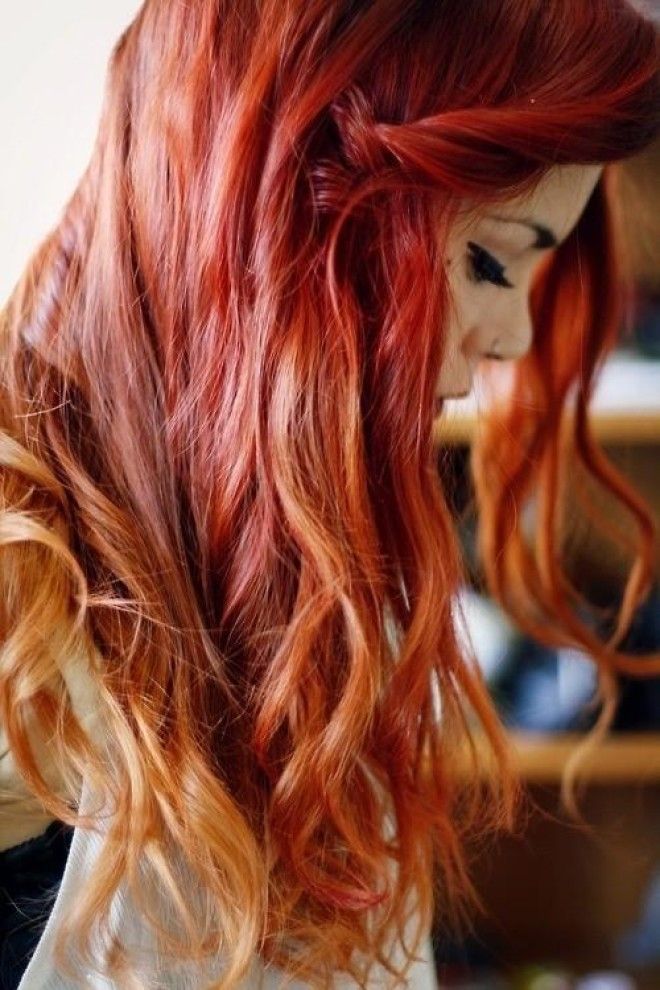 Well, of course. Flowing red hair is the ideal, isn't it? Actually, no, I guess it's probably second place, behind "hair as black as a raven's wing," but still, it's an alternative.
14. Experiment with Dark Lipstick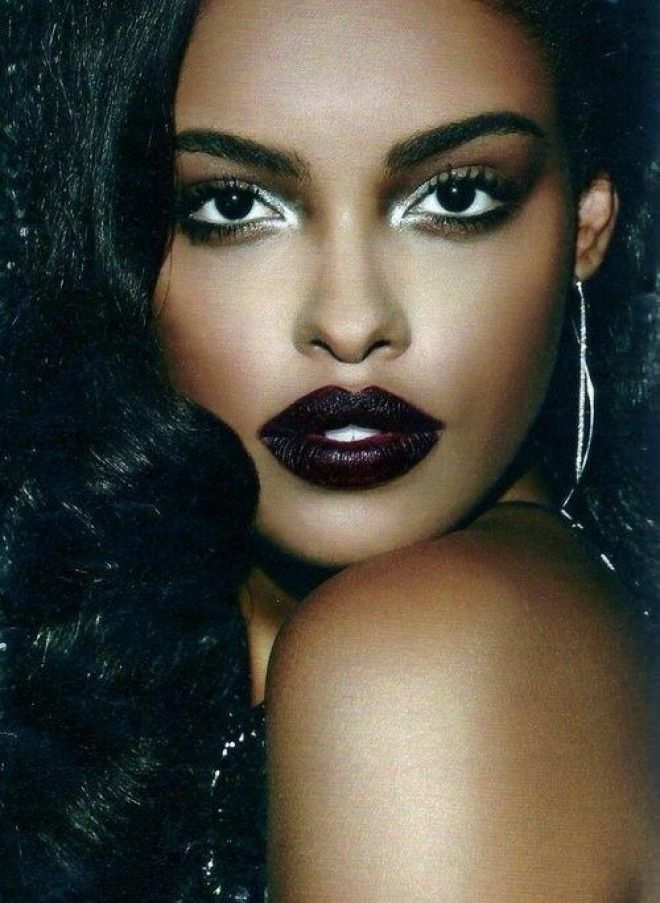 Yes, even your makeup can serve as an element of Gothic style. Maybe a bright red lip isn't your thing. No problem. Maybe you can't even think about wearing black lipstick to your job. Again, no problem. Find a shade of wine or plum that suits your skin tone. If you want something a bit wilder, consider dark green or midnight blue.
15. Mesmerize with Your Eyes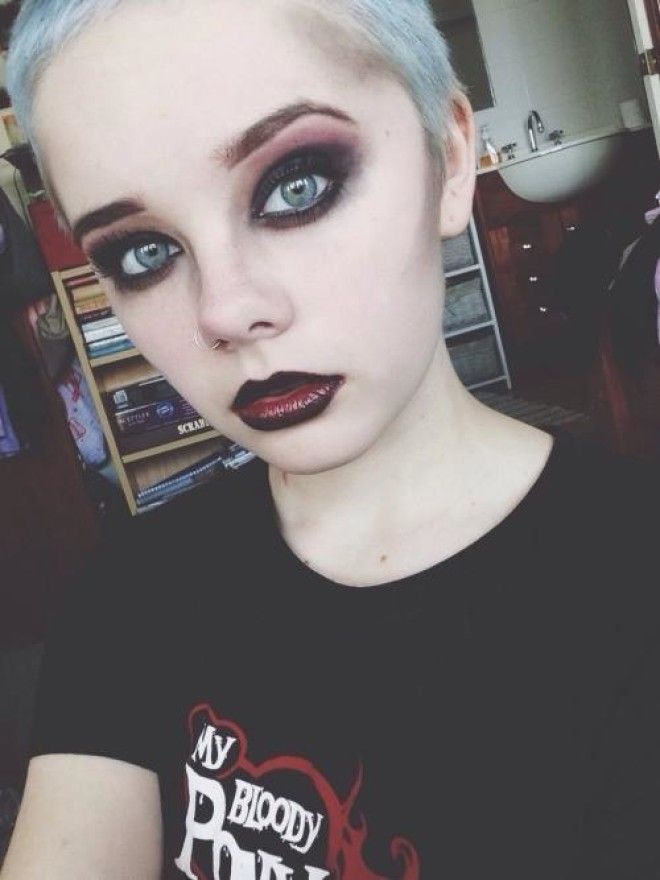 There are several ways you can incorporate some goth glam into your eye makeup. A dark smokey eye using blacks, greys, and charcoals is always on point. A few hints of red, pink, or burgundy never hurt. Then again, you can also line your eyes in black, using smudgy kohl or a sleek liquid liner.
16. Consider a Corset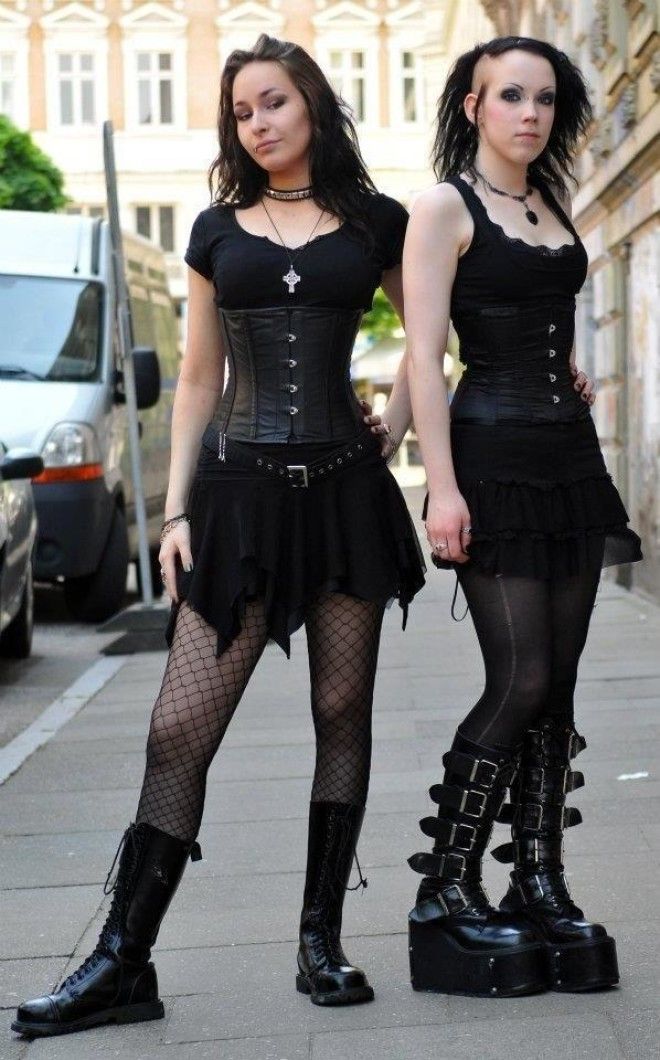 I mean a fashion corset, not something for waist training. Paired with the right pieces, such as skinny jeans and fabulous shoes, and worn over the right top, it can look not just sophisticated and a little haute couture, but also extremely flattering.
17. Twirl in Tulle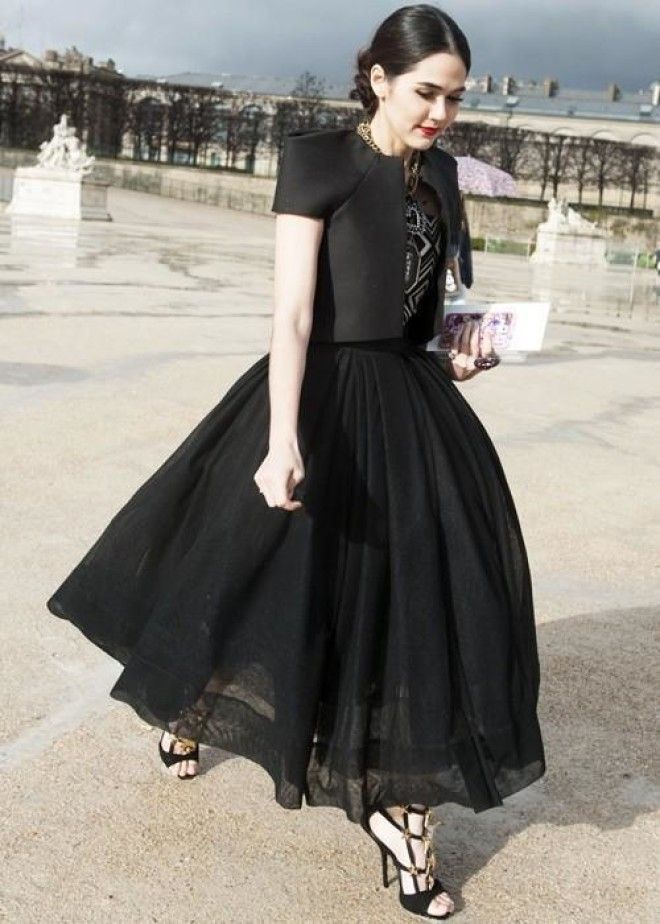 Oh, tulle. Tulle is one of my favorite aspects of goth fashion. A skirt is the obvious choice, of course, and it's perfect. Black is the popular pick, naturally, but there's something very artsy and fashionable about ripped, ragged tulle in pink or grey.
18. Go Sheer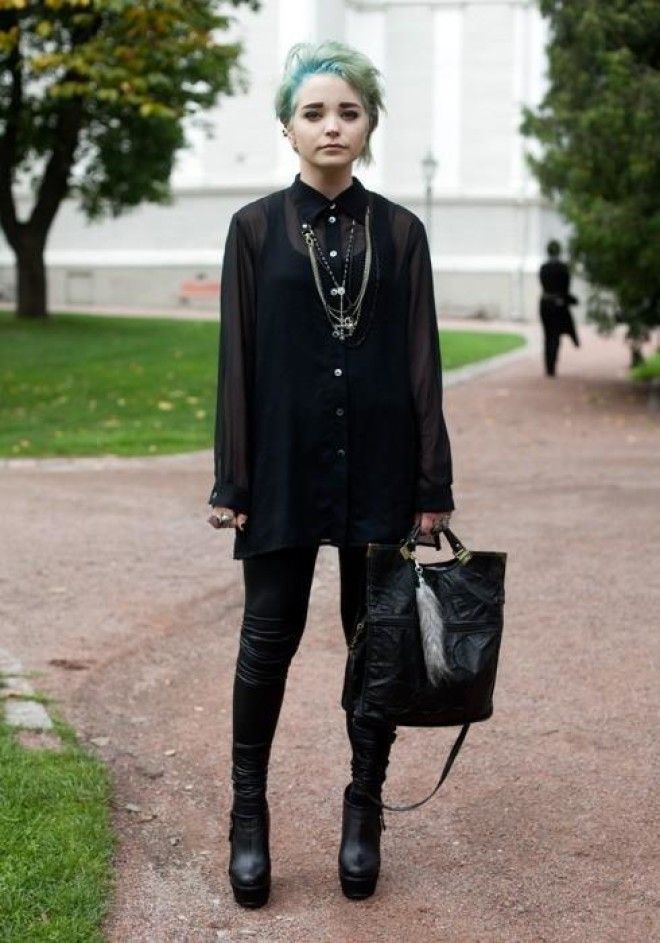 Sheer elements work wonders. Nope, nothing too outlandish. Strike a look like this and you're dynamite. This girl gives me some feelings.
19. Top It off with a Hat