It's quite difficult to find someone who isn't completely fascinated by the Northern Lights – also known as Aurora Borealis. It's also not very easy to find them, a lot of luck is needed in order to be at the right place at the right time. The Spanish acrobatic paraglider pilot Horacio Llorens lived an unforgettable moment when he "danced" with the hypnotic waves of the Northern Lights over Norway.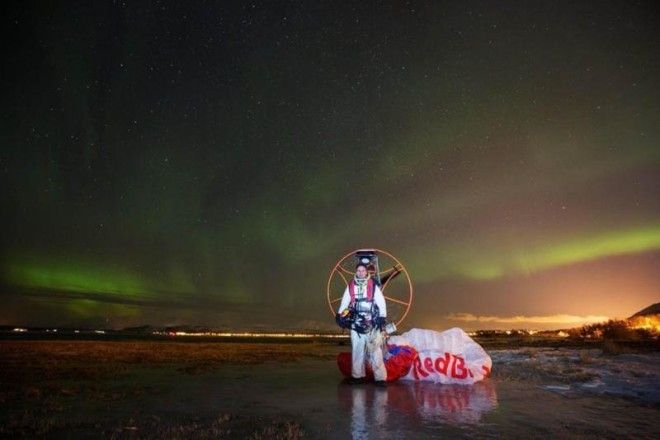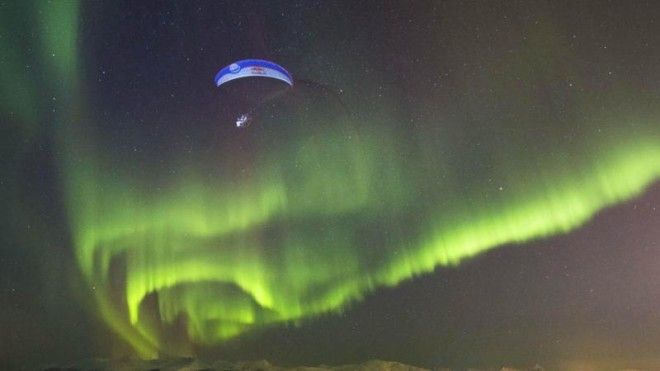 It looks like a dream, but it really did happen and Red Bull was there to record it. The video, narrated by the athlete, shows the night fall in Tromsø, one of the best cities to observe this celestial phenomenon. Curtains of green and purple lights further embellish the cold landscape where Llorens plays in the skies with his lit up equipment.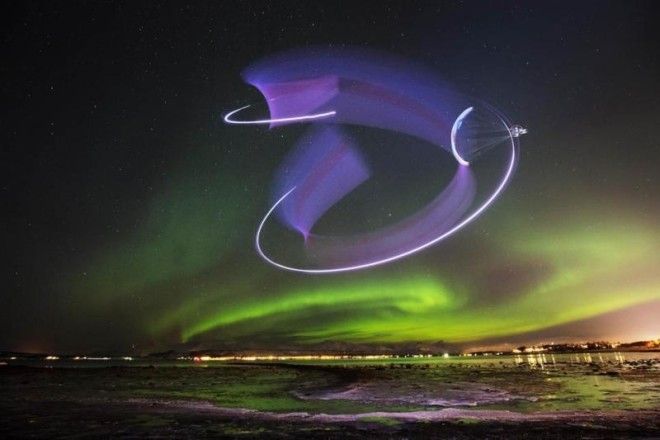 The acrobatic paraglider dedicated this breathtaking stunt to his cousin Alejandro Rodríguez who died in a paragliding accident five years ago.
"Flying in the night with the stars, it made me think about him,"
Llorens said.
"I think he is still with us flying when we are up in the air."

The video makes anyone want to be in such a fascinating place, even with the low temperatures. Being in such harsh weather didn't turn out to be so painful for the daredevil.