Growing your own food can be the perfect solution for saving money and eating healthier, but for those of us without big yard spaces, it might seem like an impossible dream. Fortunately, there are many edible houseplants that are good for your health and easy to grow.
1. Avocados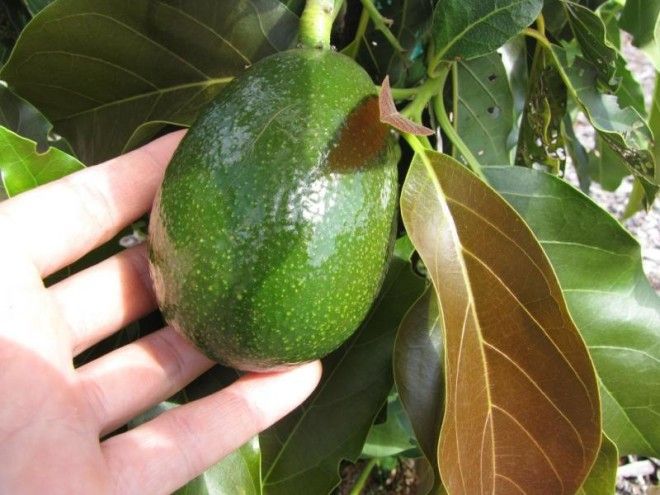 Avocados are considered a superfood because they are rich in healthy fats, vitamins E and B6, and carotenoids, which are known to help reduce risk of cancer, heart disease, and eye degeneration. Although avocados can be grown from a pit, it will be a lot faster and easier to buy a dwarf avocado plant from the nursery. In order to keep it alive and producing delicious fruits, make sure it's planted in a large, well-draining pot with sand at the bottom and potting mix on top. Place it in a sunny area with a high ceiling and water it frequently. Ripe avocados can hang from the tree for a few weeks, but it's best to consume them sooner than later before they lose their flavor and texture. You can tell when the green varieties are ripe because the skin will look yellow. With the darker varieties, the skin will look almost black.
2. Carrots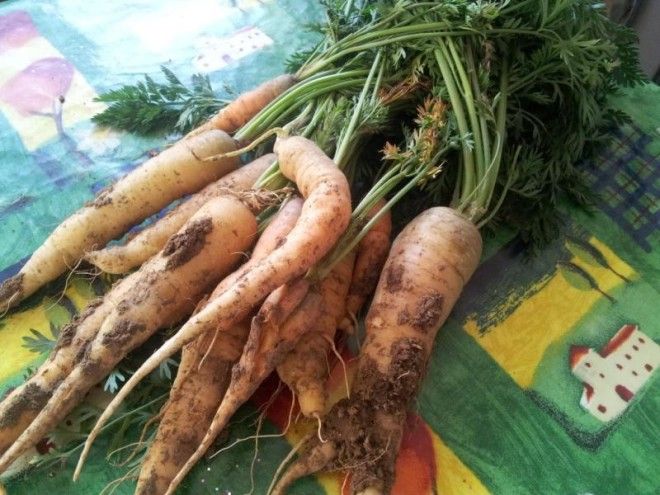 Carrots are known to be amazing for your eyes because they have carotenoids in them, but they are also a great source of a variety of vitamins and minerals. The best way to grow carrots indoors is to plant seeds in a window box that is at least a foot and a half deep. You will want to fill the well-draining container with potting mix, leaving about an inch of space from the top. Plant the seeds an inch apart in rows that are six inches apart, and cover with potting soil. Keep the soil wet, but not soaked, and in a window that gets a lot of sunlight. Carrots are ready to be harvested once the tops of them are about 3/4 of an inch. To pull them out, grab the roots up top firmly, wiggle it a bit, and then pull straight up.
3. Lemons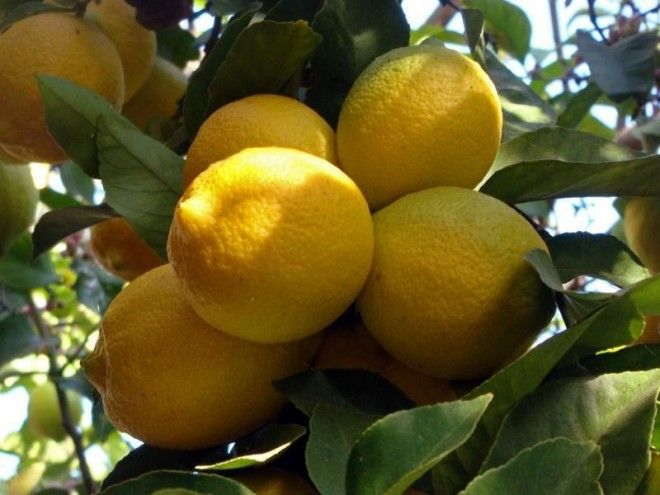 Lemons have a ton of vitamin C and antioxidants. To grow lemons indoors, purchase a dwarf tree that is about 2 to 3 years old. The pot should be just a little bigger than the root ball of the tree, and it should have drain holes in the bottom. You will need to use potting soil specifically for citrus trees or loam-based potting mix. Lemons trees need 8 to 12 hours of sunlight every day, and need to be kept in temperatures between 55 to 85 degrees Fahrenheit. Water your plant often and spray the leaves with water to keep them hydrated. Lemons take about 6 to 9 months to ripen. Once they're bright in color, squeeze them gently, and if they have a slight give, they are ready to eat.
4. Ginger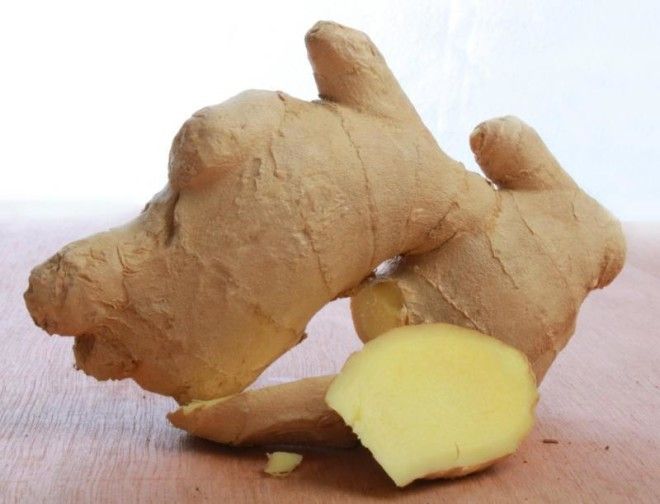 This spicy root helps with motion sickness and nausea and reduces inflammation. To grow ginger, all you have to do is buy a chunk of it at the grocery store, place it in a container with the freshest bud facing up, and cover it in soil. It will need to be placed in indirect sunlight and kept moist for new growth to sprout. Every now and then you can pull the entire thing out of the soil, cut off what you need, and then put the rest back to keep growing.
5. Salad Greens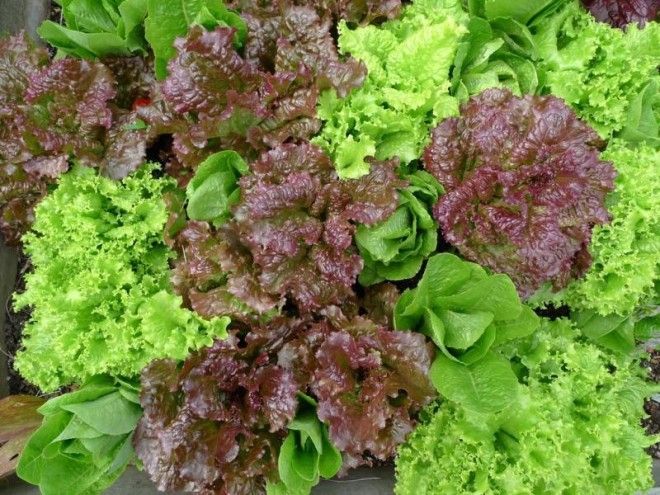 Salad greens include iceberg, romaine, red and green leaf, and arugula. They're full of vitamins A, C, and K, as well as folate and iron. Salad greens can be grown indoors by either purchasing a starter plant or seeds from the nursery. Plant them 4 inches apart in a container with drainage holes in the bottom and fill it with potting soil. Water them often. To harvest salad greens, simply pull off the outside leaves, leaving some behind so the plant can keep growing.
6. Mandarins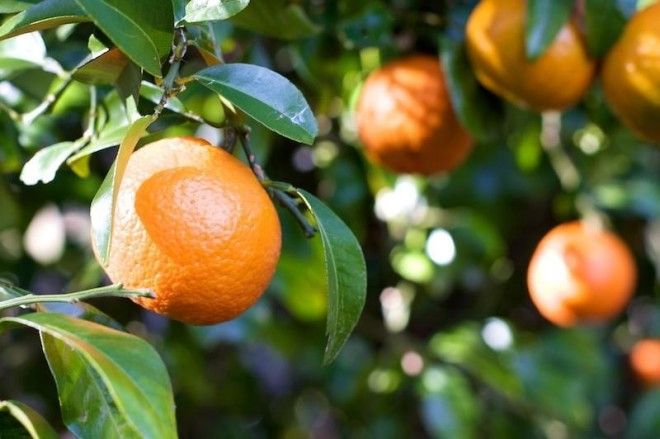 Antioxidants, calcium, phosphorous, magnesium, and fiber: all reasons to eat mandarins! Once again, to grow this citrus fruit tree, purchase a dwarf tree, but this time make sure it has a large pot that is well-draining. Put it in a sunny location, water often, and make sure to put it in a bigger pot as it grows. As soon as the mandarins turn orange, harvest them right away by clipping or carefully twisting them off.
7. Tomatoes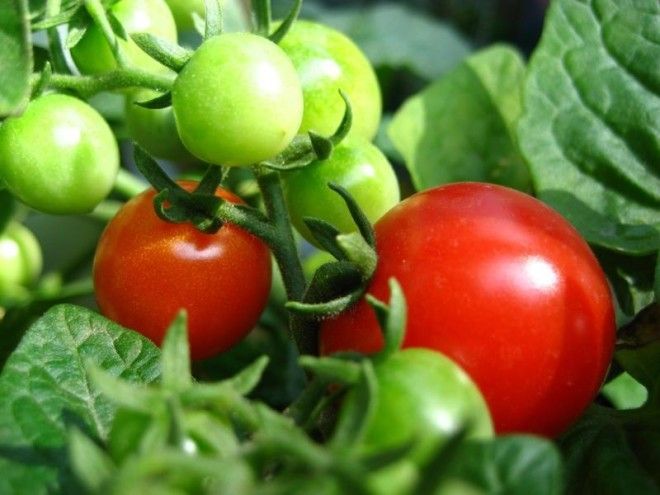 Tomatoes have antioxidant and anti-inflammatory properties, which can help prevent coronary heart disease. You can either buy a tomato plant that is already in a pot, or you can plant seeds in a well-draining pot that is 6 to 12 inches. You will want to keep it in a sunny area and keep the soil moist, but not soaked. To make sure all of the tomatoes get enough sunlight, make sure to turn the pot around every few days. Once they turn orange, simply slip or twist them off the plant.
8. Mint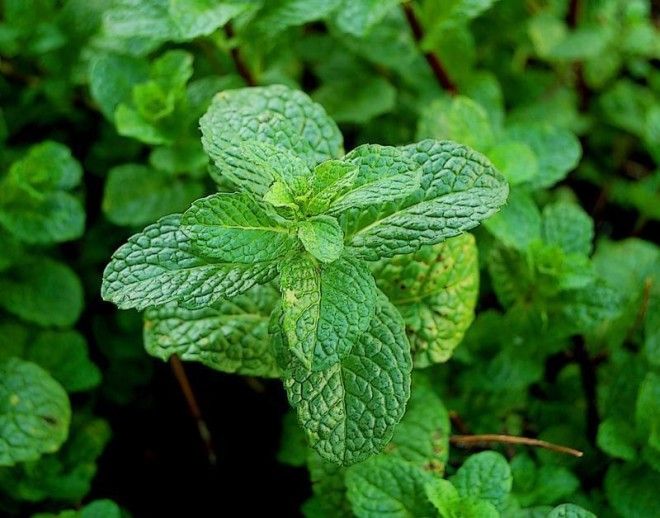 Mint has a bunch of benefits, but the most well known is its aid in digestion. Plant a seedling from the nursery in a large pot, about 10 inches in diameter, and fill it with potting soil. Put the container in a sunny location and water it regularly. Snip off a few leaves from each plant when you want to use them, but make sure to only take about 1/3 of the leaves so it will keep growing.
9. Bell Peppers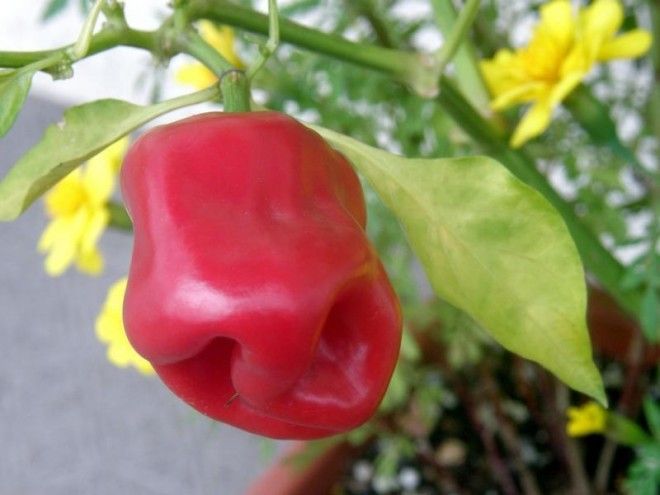 Bell peppers have an amazing amount of vitamin C, especially red ones. The easiest way to grow bell peppers is to buy seedlings from the nursery and plant them in individual pots. The ideal temperature for bell peppers is between 70 and 80 degrees Farenheit. They need to be kept in a sunny area and thoroughly soaked every few days. Once they reach their appropriate size and color, whether they're green, orange, yellow, or red, you can clip them from the plant.
10. Chives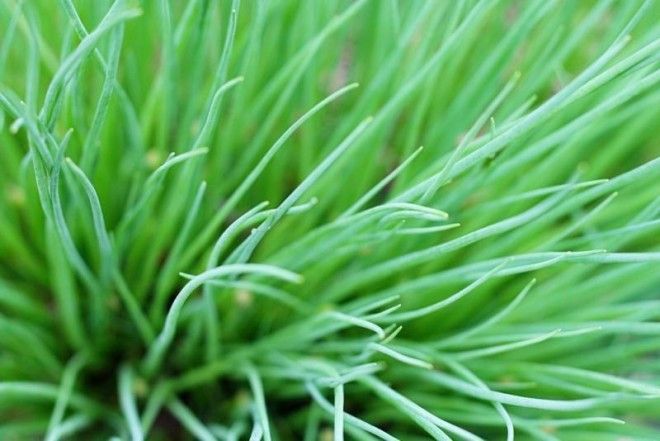 Chives are full of antioxidants, phytochemicals, and vitamins A and C. Fill a pot that is 6 to 9 inches deep with potting soil. Plant the seeds and cover them completely in a light layer of soil. Chives do not need full sunlight, but rather an area that is partially shaded. And of course, water regularly. When needed, simply trim a few leaves from each plant, making sure not to take too much at once.
11. Rosemary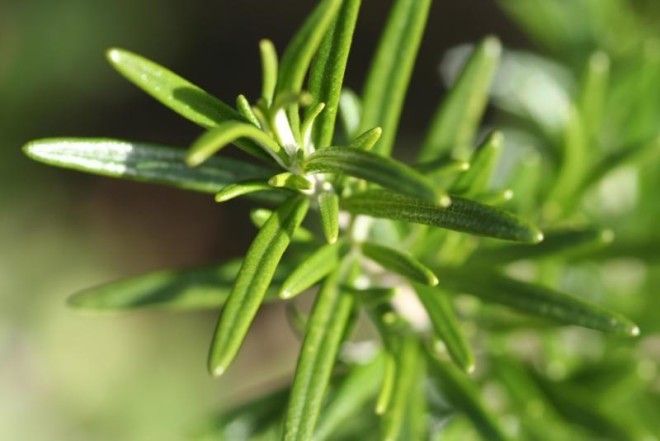 This heavily-scented herb may help limit weight gain and improve cholesterol levels. Rosemary grows best in a mixture of equal parts potting soil and coarse sand. Plant seedlings in a container with holes in the bottom for drainage. Rosemary should be placed in a sunny location where it can get at least 6 hours of sunlight every day. Only water when the top of the soil is very dry. Every now and then, you can snip a few sprigs from the plant, making sure to leave most of it behind.
12. Radishes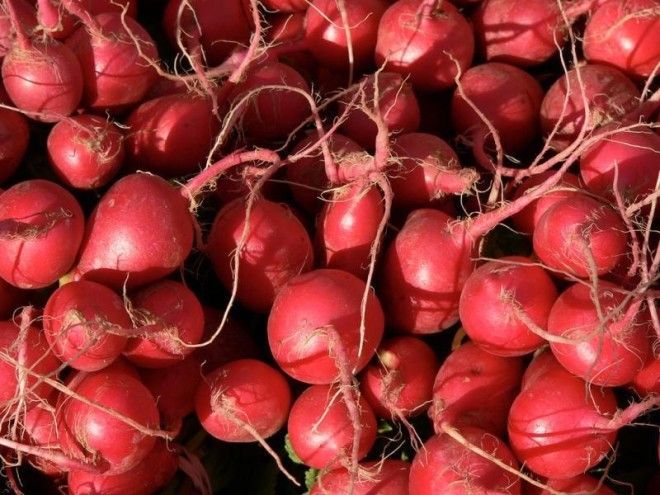 Folate, fiber, riboflavin, and potassium are the main benefits of eating radishes. To grow radishes indoors, you'll need to start with a large, well-draining pot. Fill it with mostly potting soil and a small amount of coarse sand. Since radishes are small, you can sprinkle the seeds over the soil rather than plant them individually. Keep the soil moist and the plant in a spot that gets at least 6 hours of sunlight per day. Once the radishes are a decent size, which you can find out by lightly uncovering to check, they are ready to be harvested. All you have to do is pull them out.
13. Microgreens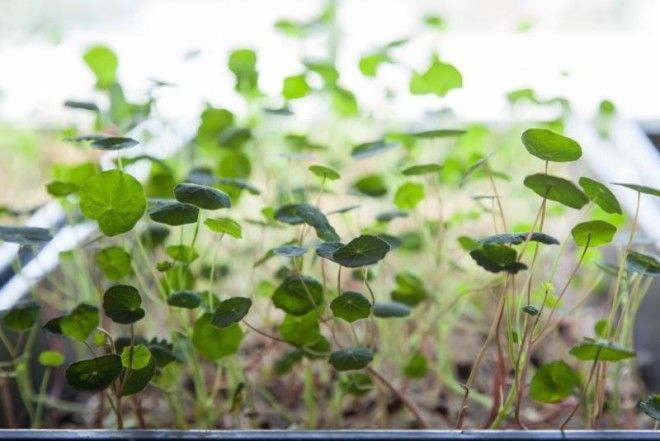 Leafy vegetables like microgreens have an abundance of vitamins A, C, and K, and folate. Fill a shallow tray no more than 2 inches deep to the top with soil. Then, sprinkle a variety of seeds evenly over it. You can use seeds for radishes, kale, Swiss chard, beets, basil, and dill. Then, lightly cover them with more soil. Using a spray bottle, mist the soil, and keep the tray on a sunny windowsill. Remember to mist it every day. Once the seedlings are 1 or 2 inches in height, they're ready to eat. Hold them at the stem and trim them at the root, but leave enough of the root in the soil so that more will grow.
14. Cilantro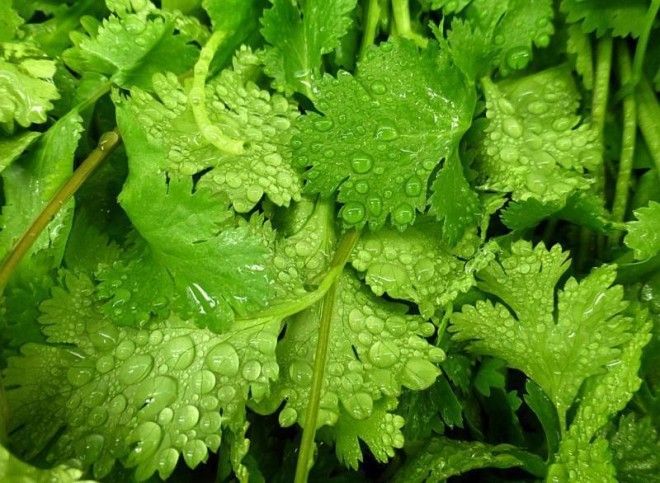 This tasty herb yields carotenoids, as well as vitamin A which helps protect against stroke, cancer, and heart disease. You can either grow cilantro from coriander seeds or starter plants. You will want to use a well-draining pot that is at least 8 inches deep. Fill it with soil, leaving an inch or 2 at the top, and press the seeds into the soil. Then, cover the pot with plastic wrap until the seeds have germinated. Water them every day and keep the pot in a sunny location in the house. Like all herbs, simply trim the leaves off the plant but leave some on the plant to continue growing.
15. Parsley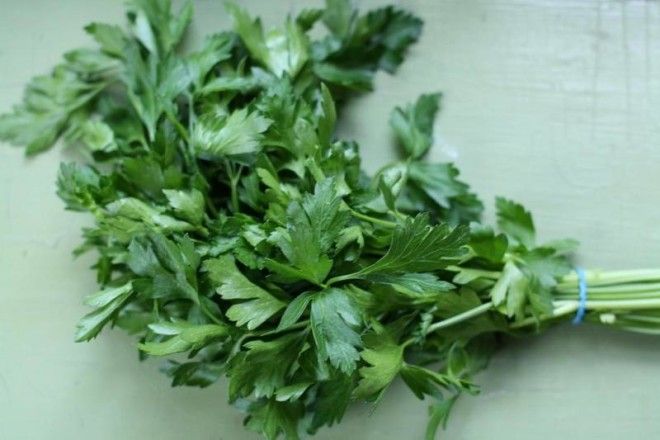 Parsley is rich in vitamins C, B12, K, and A and helps keep your immune system strong. Growing parsley is exactly the same as growing cilantro. The two herbs even look very similar, but have very different flavours. Harvesting parsley is the same as harvesting cilantro: simply trim the leaves, but not all of them.
16. Basil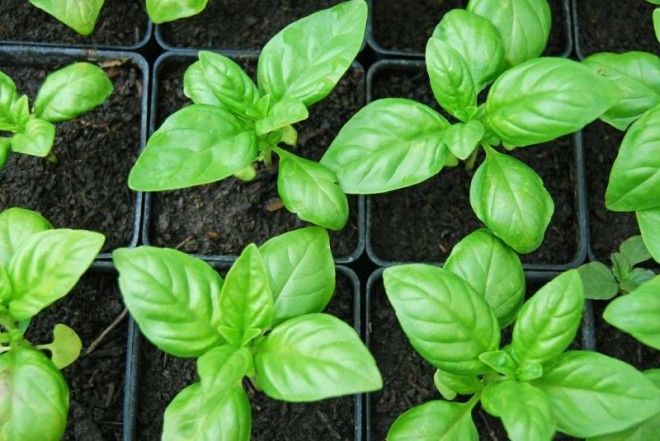 Basil has anti-inflammatory properties. The container for basil should be at least 4 inches wide and have holes in the bottom for drainage. Since basil needs a lot of sunlight and warm temperatures, make sure it gets at least 6 hours of sunlight each day. You'll have to water it often — once a day in hot weather and every other day otherwise. Once the leaves are 6 inches tall, you can start trimming them for consumption.
17. Mushrooms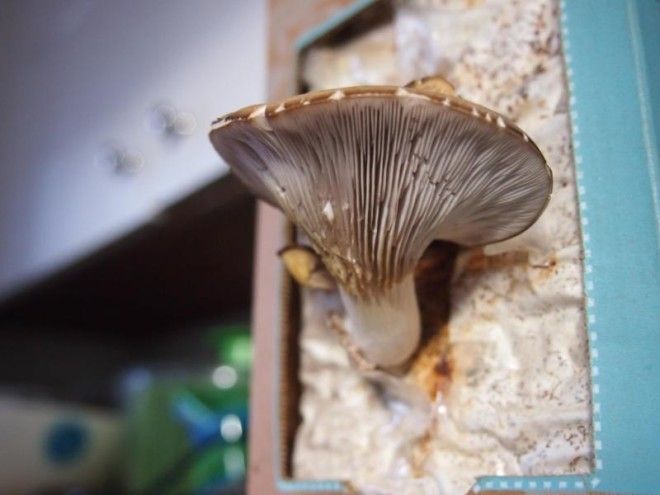 Mushrooms are a great source of fiber, vitamin C, antioxidants, and cancer-fighting compounds. The easiest way to grow mushrooms is to buy a kit. Indoor mushroom growing kits include everything you will need to grow delicious, nutritious mushrooms in your home, and all you will have to do is add water.
18. Scallions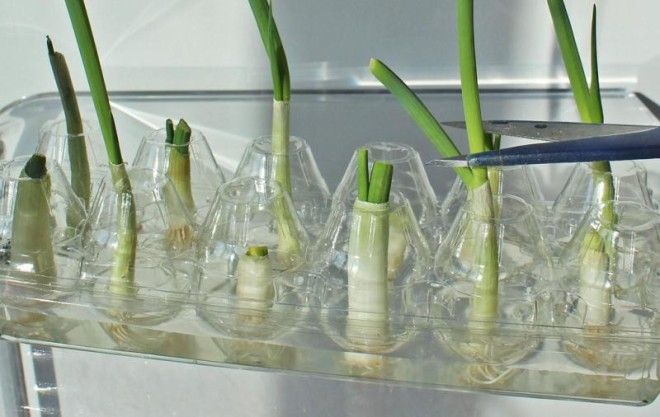 Scallions are part of the allium family of vegetables which also includes garlic. Both are associated with cancer prevention. To grow this yummy vegetable, all you have to do is buy a bunch of scallions from the grocery store, band the bulbs together, and place the entire thing in a container in an inch of water. Once new green shoots have appeared, you can put it in a shallow pot. Keep it watered and in full sunlight.
To harvest scallions, trim the green tops, leaving an inch or two from the root to continue growing them. When you want to use the white part of the scallion, grow them until the green leaves are 6 inches tall. Pull it out, wash, and trim.