LONDON — Learning that a brand new
Harry Potter
story was coming to the stage in London was undeniably magical — but the news left many fans across the world disappointed that they wouldn't be able to see the wizarding world's next chapter unfold.
Thankfully, our long international nightmare is over. On Wednesday, we learned that anyone who can't get tickets or make it over to Britain's capital will still be able to find out what happens in the official eighth
Harry Potter
story — because the script is being published in print and as an eBook.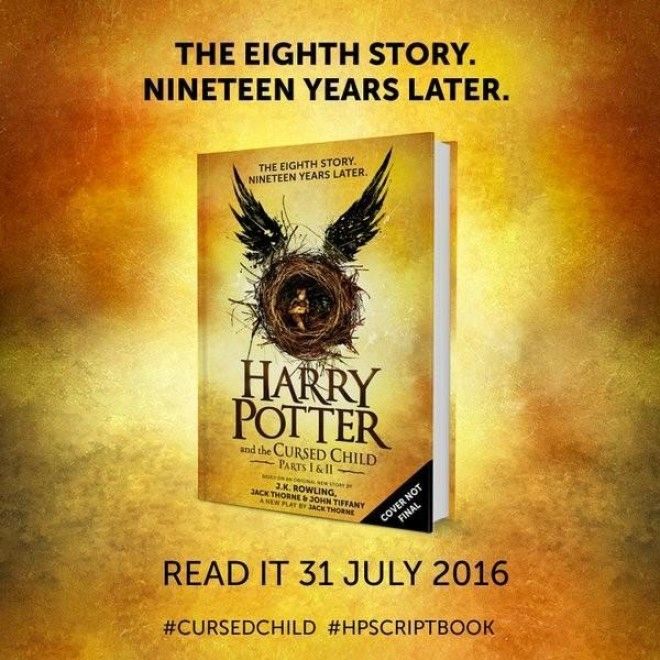 Both the print and eBook versions will be published in tandem on 31 July 2016, following the play's world premiere on the 30 July. Here's the full synopsis for the story:"The eighth story. Nineteen years later.
It was always difficult being
Harry Potter
and it isn't much easier now that he is an overworked employee of the Ministry of Magic, a husband, and father of three school-age children.
While Harry grapples with a past that refuses to stay where it belongs, his youngest son Albus must struggle with the weight of a family legacy he never wanted. As past and present fuse ominously, both father and son learn the uncomfortable truth: sometimes darkness comes from unexpected places.""Pottermore is proud to be a key part of the multi-platform effort that will allow the epic eighth
Harry Potter
story to be read and enjoyed by a wider, global audience," Pottermore's CEO, Susan L. Jurevics, was quoted in a press release sent to
Mashable
.
"With the script eBook of
Harry Potter and the Cursed Child
helping to lead the way, 2016 will be one of our most exciting years yet."