As luxe toiletries and complimentary services become more and more common in hotels, some are taking their amenity offerings to the next level.
While some of these amenities come with a price tag, others are completely free of charge.
We reached out to hotels around the world to find some of the most unbelievable and luxurious ameities guests can enjoy.
From free Fender guitars to getting a personal wake-up call from a country star, here are 28 of the craziest amenities you can enjoy during your next stay.
THE LODGE AT SEA ISLAND: TIE BUTLER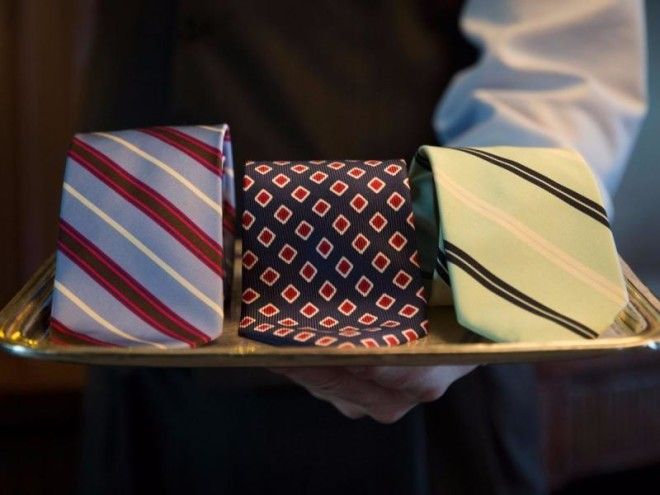 Forgot to pack a tie? That's not a problem if you're staying at The Lodge at Sea Island in Georgia, where a Tie Butler can bring you curated selections of Peter Miller ties, as well as tips for tying both classic and exotic knots. Guests can also purchase a tie for $115.
WILD DUNES RESORT: BEST MAN FOR HIRE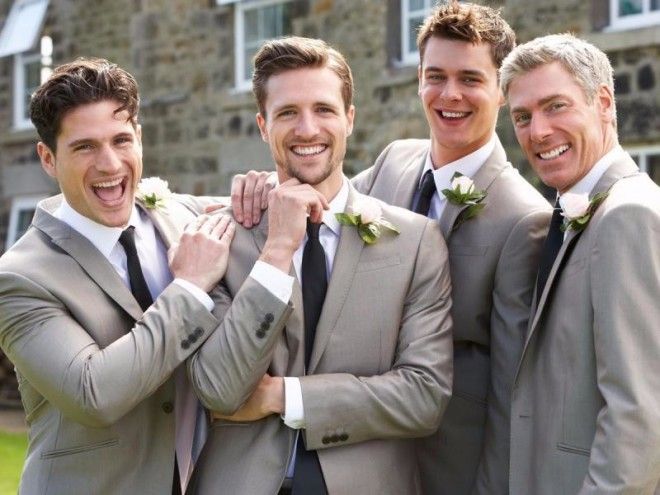 Taking a cue from Kevin Hart in "The Wedding Ringer," the Wild Dunes Resort in South Carolina offers its Best Man For Hire program, where guys can literally hire a best man for their big day. In exchange for his hard work being the ultimate wingman, the best man charges $150 for one hour, $650 for half a day, $1,000 for a full day, and $2,000 for a full weekend.
HARD ROCK HOTELS: FENDER GUITARS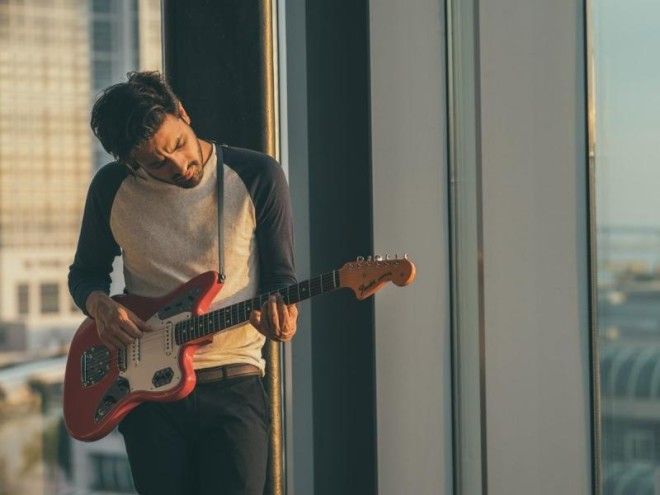 The Sound of Your Stay program, which is available at any of Hard Rock Hotels' 23 hotels and 11 casinos, includes free rentals of a Fender guitar with a Mustang look Amplifier and Blue Mo-Fi headphones so you can rock out. You can also get exclusively curated playlists and Native Instrument mixing systems sent to your room.
LAUCALA ISLAND: A PERSONAL SUBMARINE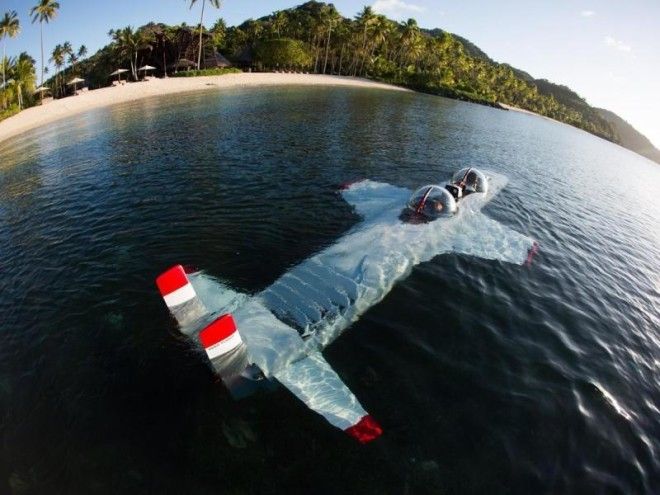 In 2014, the private-island property of Laucala Island in Fiji became the first resort in the world to offer visitors a ride in a custom submarine called the DeepFlight Super Falcon. From domes that offer 360-degree views, you can check out more than 1,500 species of fish and colored reefs. The best part is that the activity is included in the nightly rate for your stay.
THE RITZ-CARLTON, NEW ORLEANS: A RECOVERY CONCIERGE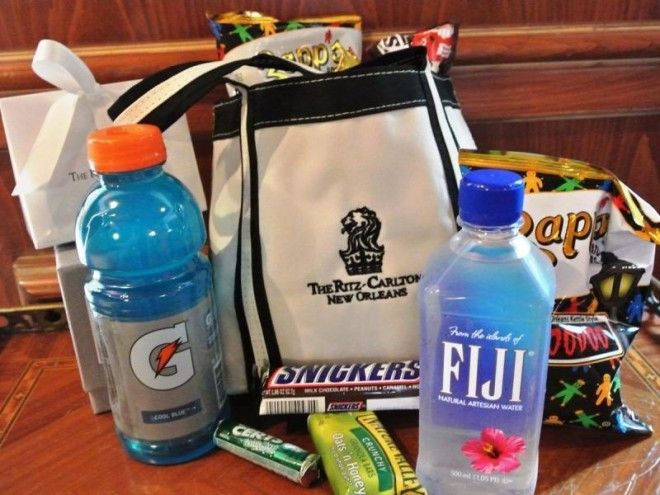 Nursing a bad hangover? You're in luck during your stay at The Ritz-Carlton in New Orleans, where a recovery concierge can help nurse you back to health. From mixing you a Bloody Mary to delivering a tote filled with Gatorade, water, and snacks ($35), the recovery concierge can help make your stay all the more comfortable and hangover-free.
GAYLORD OPRYLAND RESORT AND CONVENTION CENTER: A WAKE-UP CALL FROM FAMOUS COUNTRY STARS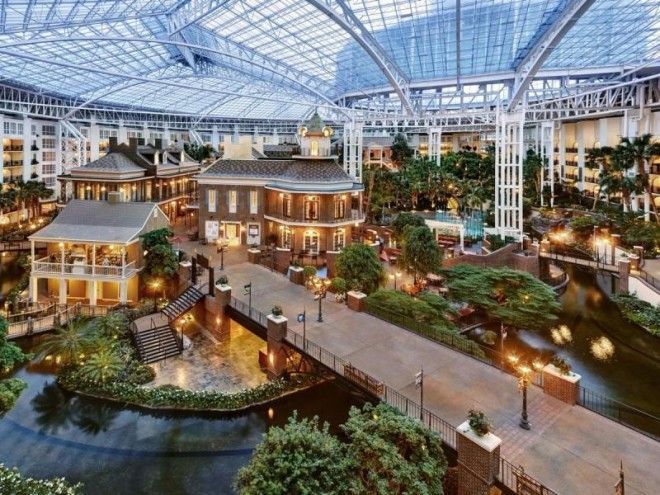 Nashville's Gaylord Opryland Resort & Convention Center offers guests the ultimate way to wake up: with a call from a country-music star. The "Rise and Shine" wake-up call includes a personalized call from stars like Vince Gill, Trace Adkins, Kellie Pickler, and Wynonna Judd.
IL SALVIATINO: A CHAMPAGNE BUBBLE BATH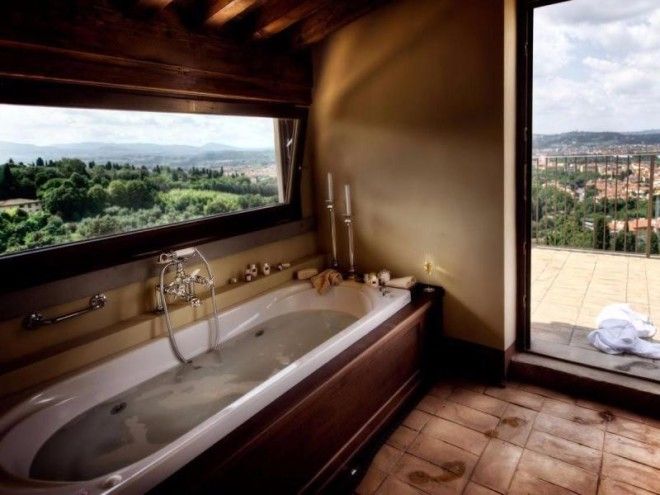 At the Il Salviatino hotel in Florence, Italy, guests can request the ultimate bubble bath — a private bath filled to the brim with Prosecco, Spumante, or French Champagne. An additional bottle is chilled and provided for drinking. The service starts at $10,000, though prices range based on your choice of bubbles.
THE LANDMARK MANDARIN ORIENTAL, HONG KONG: BURBERRY TRENCH COATS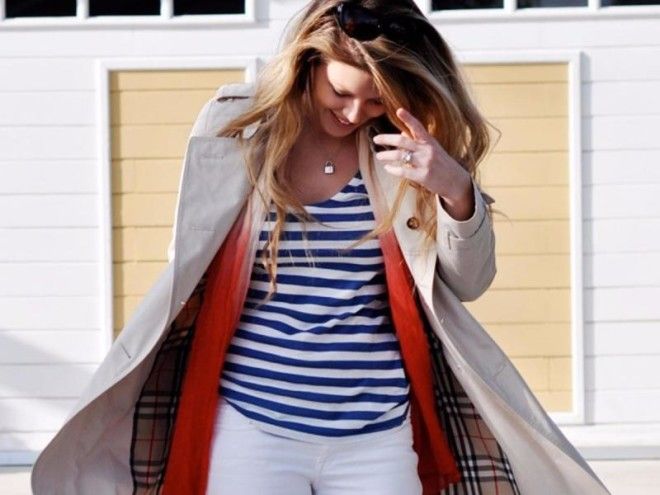 Step out in style with your very own Burberry Trench Coat, compliments of the Landmark Mandarin Oriental in Hong Kong. Guests who book the newly designed L900 Suite can make use of two coats and Burberry fragrances during their stay. The program will be running until the end of February.
EDEN ROCK — ST BARTHS: A PRIVATE RECORDING STUDIO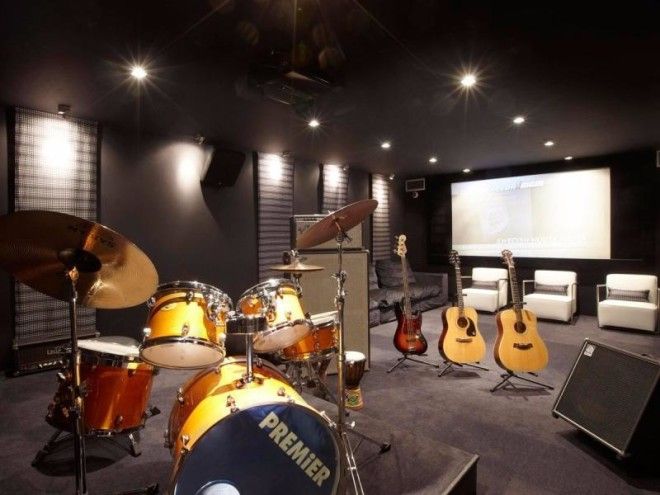 At Eden Rock — St Barths, guests staying in the Villa Rockstar suite are invited to record a soundtrack in a private recording studio. Complete with drums, electric guitars, acoustic guitars, a Fender Jazz Bass, amps, and a Yamaha piano synthesizer, the studio doubles as the villa's cinema room and is said to host the same Neve music-mixing console that was used by John Lennon to record "Imagine."
BURJ AL ARAB JUMEIRAH: 24-KARAT GOLD IPADS
Considering the Burj Al Arab Jumeirah in Dubai is known as one of the world's most luxurious hotels, it should come as no big surprise that the hotel's amenities include the use of 24-karat gold iPads. They're given to each guest upon arrival and are programmed to include access to all guest services and hotel information. They're also available for purchase at $8,154.65 for the 64 GB version.
BALLYFIN: A COSTUME ROOM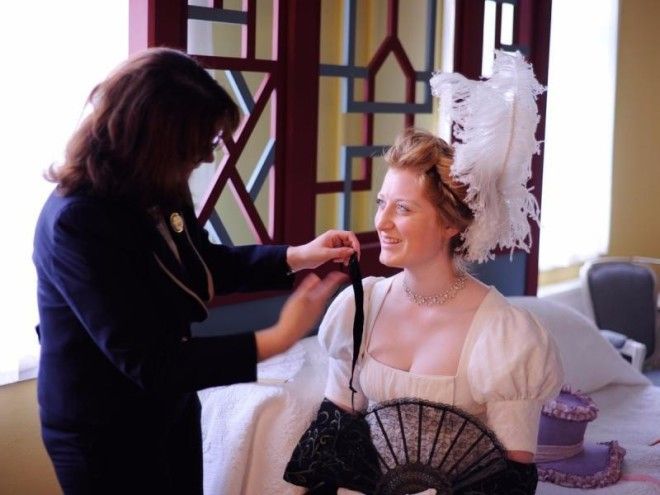 The Ballyfin hotel in County Laois, Ireland, has a costume room with 40 different period costumes from Chicago's Lyric Opera Company. Inside, you'll find an antique bureau packed with accessories, a personal dresser, and a photographer who can take your photo. You can even arrange to host a themed banquet. Costume hire costs around $50 for women and around $40 for men.
BARNSLEY RESORT: A FAIRY GODMOTHER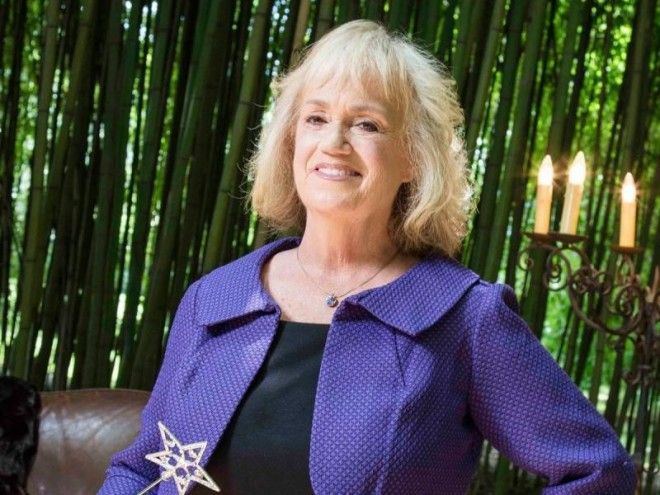 The former owner of Georgia's Barnsley Resort, Prince Hubertus Fugger of Bavaria, gave Denise Webb the title of Fairy Godmother. Since then, she has been creating special experiences for guests that range from adorning rooms with roses, candles, champagne, and balloons, to organizing private dining experiences and proposals. Prices vary depending on the request, but some of her package prices range from $175 to $500.
DORSETT MONGKOK, HONG KONG: A SMARTPHONE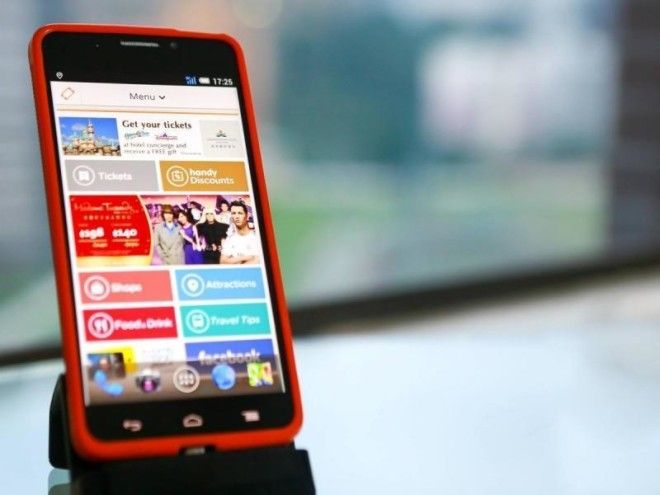 Traveling internationally no longer has to mean going without your phone — that is, at least, if you're staying at the Dorsett Mongkok, Hong Kong. Guests can access free smartphones with unlimited 3G data, a personal Wi-Fi hotspot, and the ability to make local and international calls to nine countries: Australia, Canada, China, Japan, Korea, Malaysia, Singapore, the UK, and the US.
HOTEL MONACOS: TEMPORARY PET GOLDFISH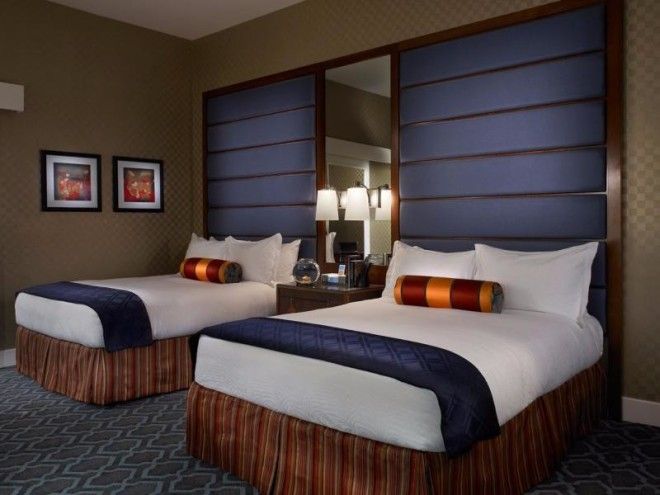 At any of Kimpton's nationwide Hotel Monaco locations, guests looking for a little extra company can ask for a temporary goldfish during their stay. The "Guppy Love" program includes a complimentary goldfish and staff members who will handle the care and feeding of the pet during your trip. Just request it in advance of your stay, or call down to the front desk once you arrive.
SONORA RESORT: HELICOPTER GLACIER TOURS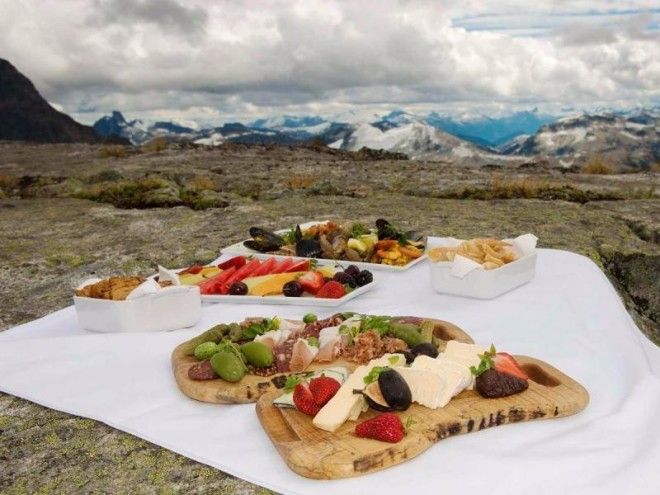 Explore the stunning snow-covered peaks, glacier fjords, and isles along the coast of British Columbia through a private helicopter tour at Sonora Resort. Starting at $3,900 for one hour and $5,600 for 2.5 hours, the tour takes guests to breathtaking destinations that very few get to see. Later, they'll stop at a remote mountaintop to enjoy a gourmet picnic with 360-degree views.
TRUMP INTERNATIONAL GOLF LINKS & HOTEL: A GENEALOGIST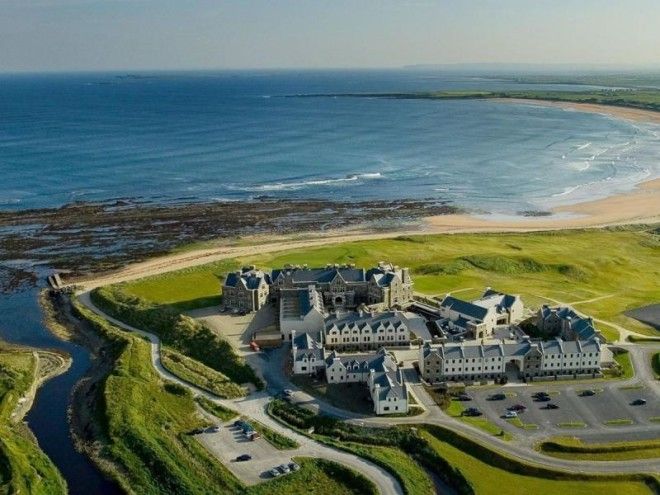 If you've ever wondered what your ancestors were like, the Trump International Golf Links & Hotel in Doonbeg, Ireland, offers services through their elite genealogist. Upon request, he will look into each guest's family history, with an initial fee of roughly $100.
CLUB MED PUNTA CANA: CIRQUE DU SOLEIL FITNESS CLASSES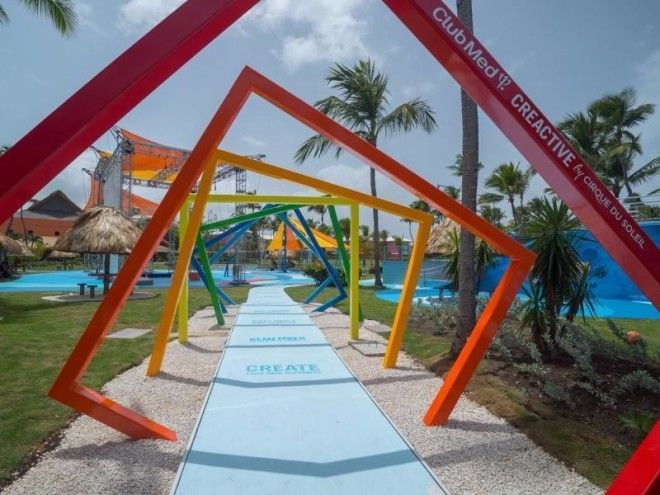 At Club Med Punta Cana in the Dominican Republic, the CREACTIVE fitness program teaches guests more than 25 different acrobatic skills used in real Cirque du Soleil productions. Guests will learn everything from trapeze flying and bungee exercises to tightrope and aerial skills, all under the supervision of Cirque du Soleil staff. The service is free to all guests staying at the hotel.
GATEWAY CANYONS RESORT AND SPA: DRIVING EXPERIENCE WITH LUXURY CARS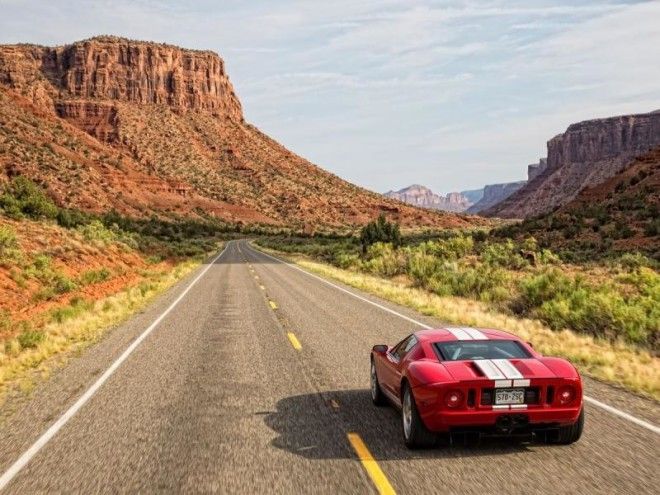 Located in Gateway, Colorado, Gateway Canyons Resort sits in a stunning desert setting that's perfect for off-roading adventures. The Driven Experiences program offers guests a fleet of high-performance cars that includes Porsche 911 Carrera Coupes, Mercedes-Benz SL550 Roadsters, and Corvette ZRI Coupes. Seasoned instructors will lead you through the 2-mile desert training facility before letting you embark on your own adventure. Prices start at $750 for a four-hour experience.
THE ST. REGIS MONARCH BEACH: SURF BUTLERS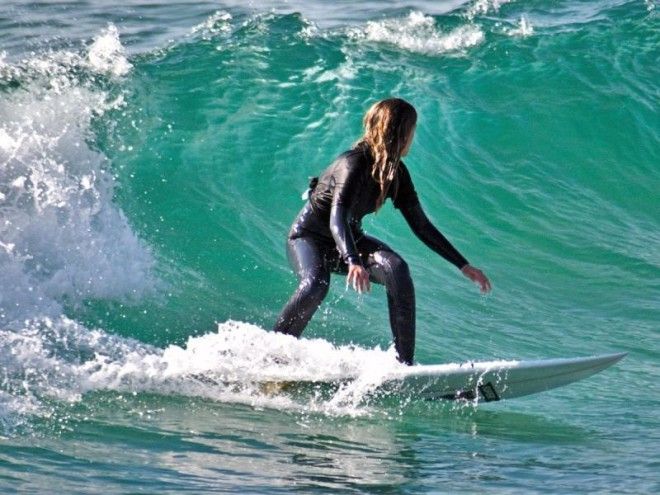 The St. Regis Monarch Beach hotel in Dana Point, California, makes sure its guests enjoy the waves. The hotel's Surf Butlers offer private one-on-one surf lessons and ensure towels and umbrellas are on hand while guests enjoy the beach.
WESTIN HOTELS: RUNNING CONCIERGES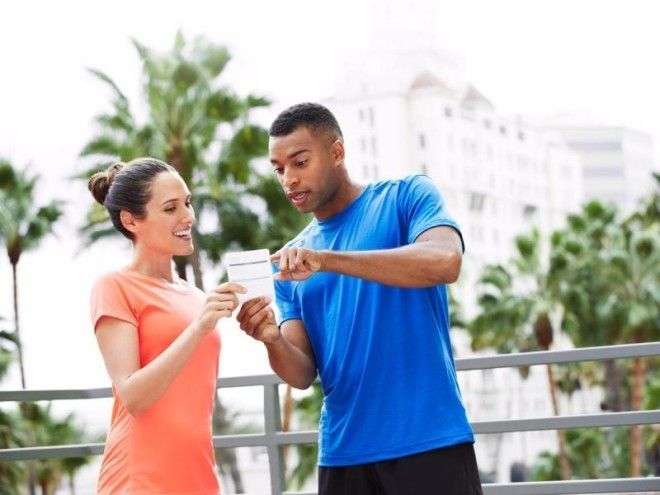 For those who like to run, Westin Hotels employ nearly 300 dedicated Running Concierges at their 204 global hotels. The concierges will lead runs for guests, give recommendations on the best running routes, organize healthy meals, and even help guests prepare for races. They've also started a partnership with FitStar by Fitbit, where guests receive personalized video exercises, a Fitbit device, and a tailored FitStar exercise program designed specifically for them.
FOUR SEASONS RESORT PUNTA MITA: PRIVATE TEQUILA TOUR AND TASTING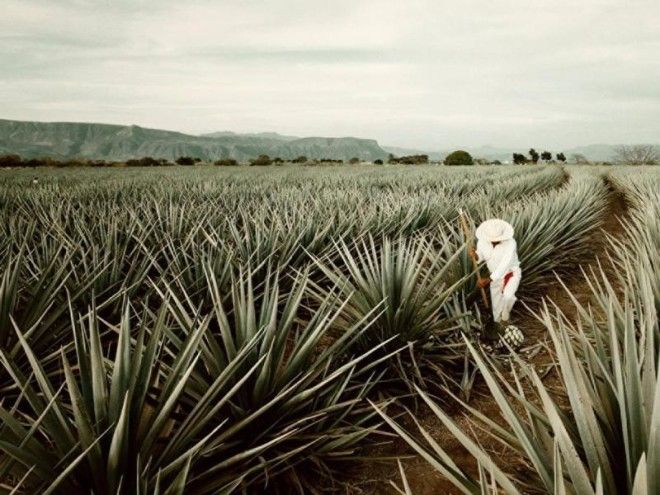 Tequila lovers can take a behind-the-scenes look at how the drink is produced through the Ultimate Tequila Tour Extraordinary Experience at the Four Seasons Resort Punta Mita. The package, which is $20,000 for two people, includes a private helicopter ride to the Mundo Cuervo distillery in Tequila, Mexico, where an expert sommelier will provide tastings. Guests will also get the chance to bottle their own spirits before enjoying a meal with live music.
SIX SENSES ZIGHY BAY: A PARAGLIDING TOUR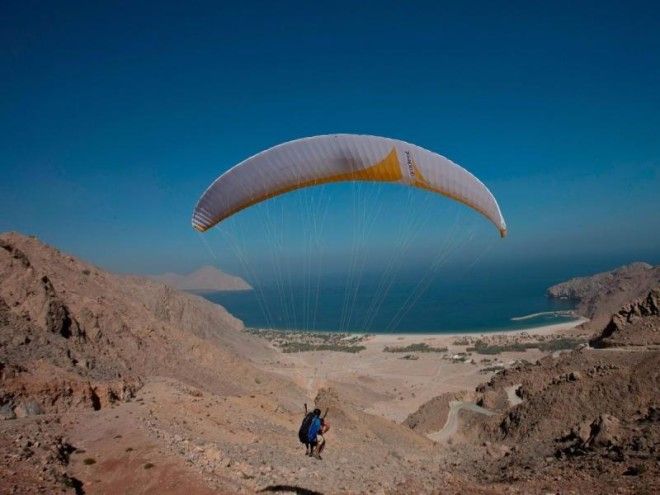 Enjoy views unlike any other while paragliding from the top of Zighy Mountain at the Six Senses Zighy Bay in Oman. The hotel's professional paraglider can take guests around the edge of the mountain, where they can explore the bay from as high as 960 feet. The service is $156 per person, not including a tax and service charge.
FOUR SEASONS RESORT AND RESIDENCES WHISTLER: HELICOPTER ICE CAVE TOURS AND GLACIER GOLFING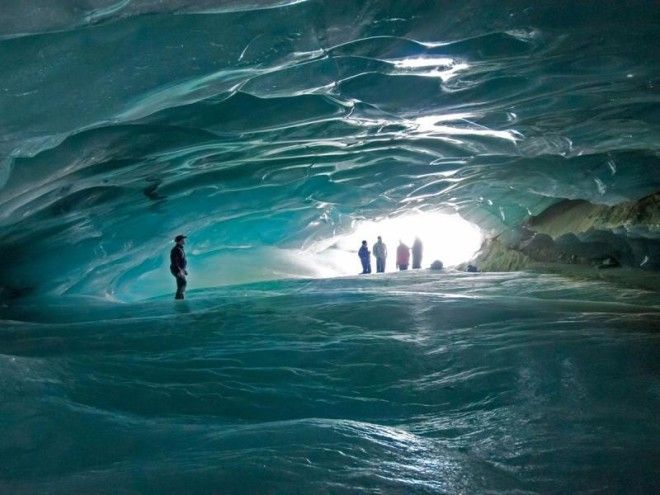 The Four Seasons Resort and Residences Whistler has partnered with Headline Mountain Holidays to create one-of-a-kind luxury adventures for guests. The trips include a private helicopter flight over the Pemberton Ice Cap — British Columbia's biggest ice field — and local guides who will accompany you on everything from ice-cave explorations to glacier golfing, which both cost $1,300 a person.
WESTHOUSE HOTEL NEW YORK: IN-ROOM BEAUTY EXPERTS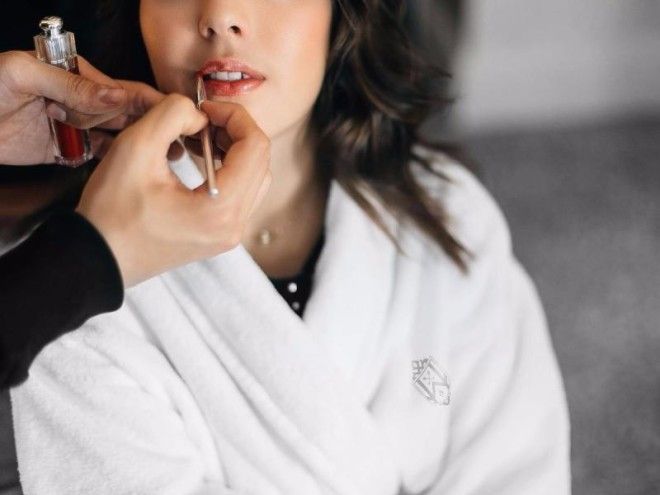 Guests can be pampered with just the touch of a button at the WestHouse Hotel New York, thanks to the hotel's connection with Glamsquad beauty experts. Reserve hair, makeup, and nail services straight to your room, and you'll be rewarded with a complimentary gift from Glamsquad. Prices for the service start at $490.
PRIMLAND: STARGAZING WITH RESIDENT ASTRONOMERS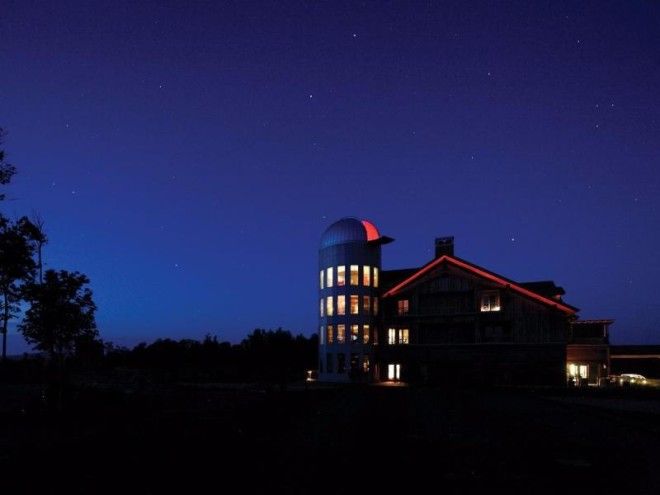 Thanks to its location at the top of a mountain in Meadows of Dan, Virginia, Primland provides guests with an incredible environment for stargazing. The resort has an observatory dome that has a Celestron CGE Pro 1400 series telescope, and resident astronomers schedule telescope and dome presentations for guests throughout the week. The Star Walk experience starts at $35 per person and consists of a 45-minute program.
CAVALLO POINT: AN IN-ROOM BARTENDER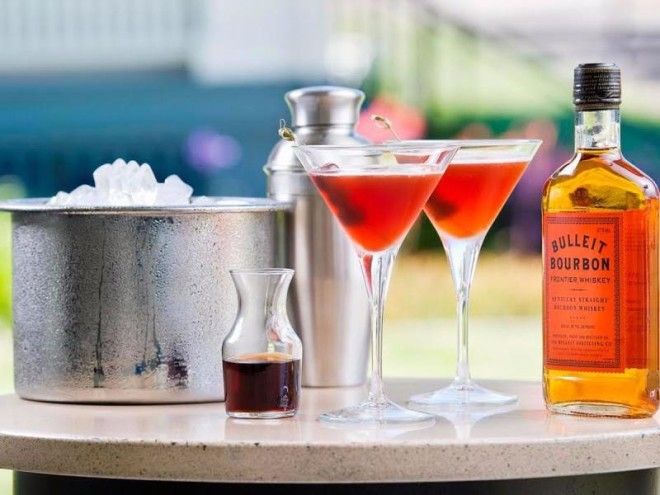 At Cavallo Point in San Francisco, California, the In-Room Bartender program allows guests to customize cocktail packages that are either prepared by an in-room bartender or premade and delivered to the room. Guests can also have the cocktail ingredients sent directly to them so they can mix it themselves. The service is available anytime and costs $50, excluding tax, gratuity, and a delivery fee.
FOUR SEASONS RESORT MAUI AT WAILEA: AFTER-HOURS PRIVATE POOL TIME FOR ADULTS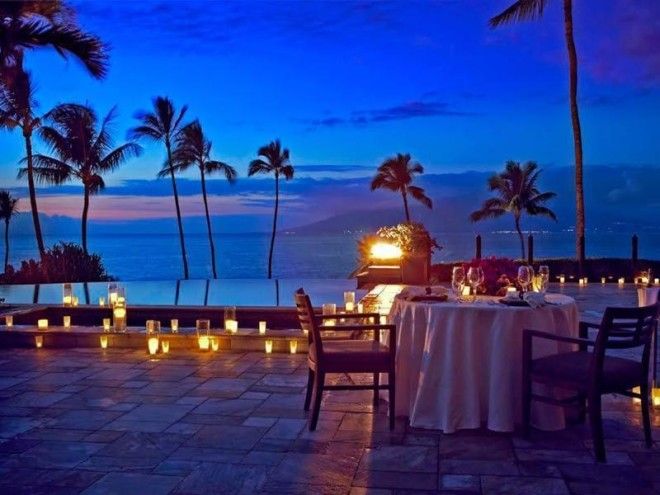 Feel the romance when you take advantage of the private after-hours use of the Adults-Only Serenity Pool at the Four Seasons Resort Maui at Wailea in Hawaii. From dusk until dawn, guests can schedule everything from a personally prepared gourmet meal near the pool to couples' massages under the stars. The hotel can even arrange acoustic entertainment and dessert served in the Jacuzzi on floating trays. Prices start at $5,000 for exclusive use of the pool and a curated poolside dinner.
HOTEL SAINT CECILIA: A PERSONAL SHOPPER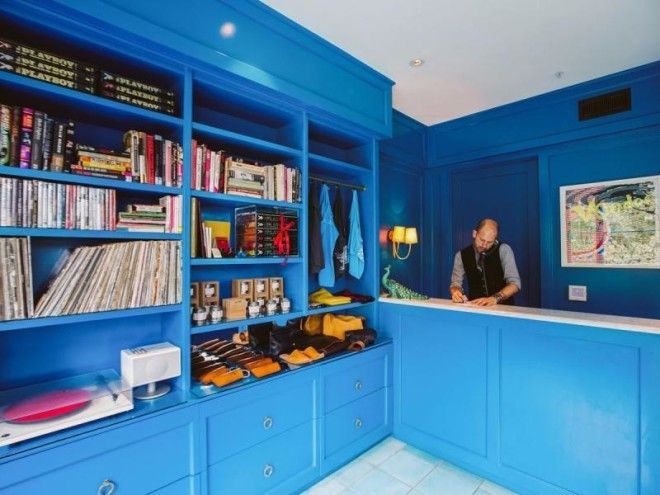 Shop from the comfort of your room at the Hotel Saint Cecilia in Austin, Texas. The hotel has partnered with fashion and lifestyle store ByGeorge to curate a styling session for guests. A wardrobe stylist will bring curated pieces from the company's collection to your room free of charge.