We've decided to feature some of the hottest power couples on Wall Street. The range here is wide.
We have fund managers who date well-known actresses. We have bankers who are married to attorneys and television anchors. We even have someone who is married to a princess.
Socialite Nicky Hilton and banking heir James Rothschild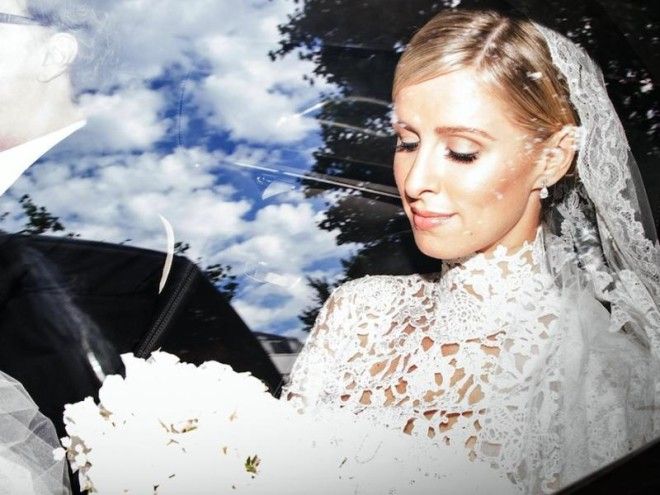 Status:
Married
Her:
Hotel heiress, socialite, and fashion designer.
Him:
He's the 30-year-old son of the late Amschel Rothschild, the executive chairman of Rothschild Asset Management.
Princess Madeleine and hedge funder Chris O'Neill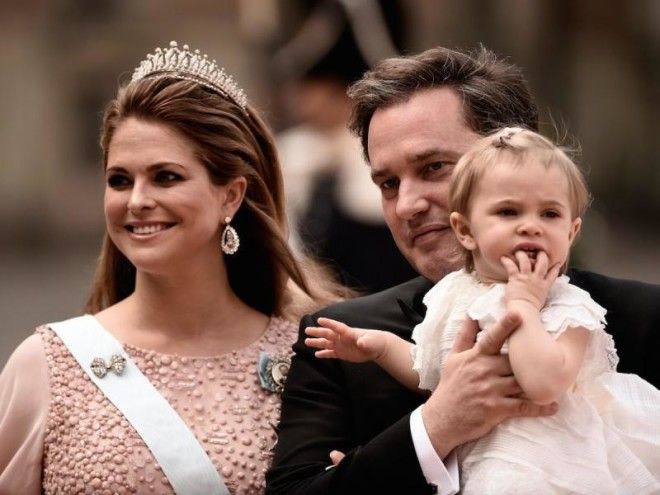 Status:
Married
Her:
She's a Swedish princess.
Him:
O'Neill was a partner and head of research at Noster Capital, a value-investing hedge fund. He doesn't have a royal title.
Fun Fact:
The couple has a daughter, Princess Leonore, and a son, Prince Nicolas.
Chelsea Clinton and hedge funder Marc Mezvinsky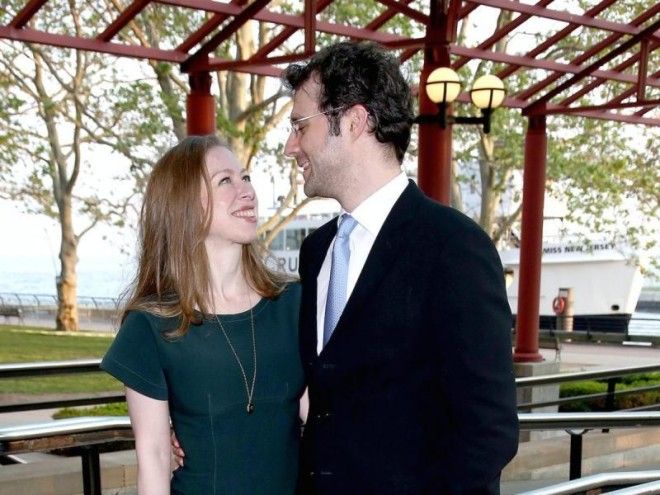 Status:
Married
Her:
Chelsea is the daughter of President Bill Clinton and former Secretary of State Hilary Clinton. She has previously worked for Mckinsey & Co., Avenue Capital, and was a correspondent for NBC.
Him:
He's a partner at Eaglevale Partners LP. He has previously worked at Goldman Sachs and New York-based hedge fund G3 Capital.
Fun Fact:
The couple welcomed a baby girl, Charlotte, in September 2014.
Anchor Katie Couric and banker John Molner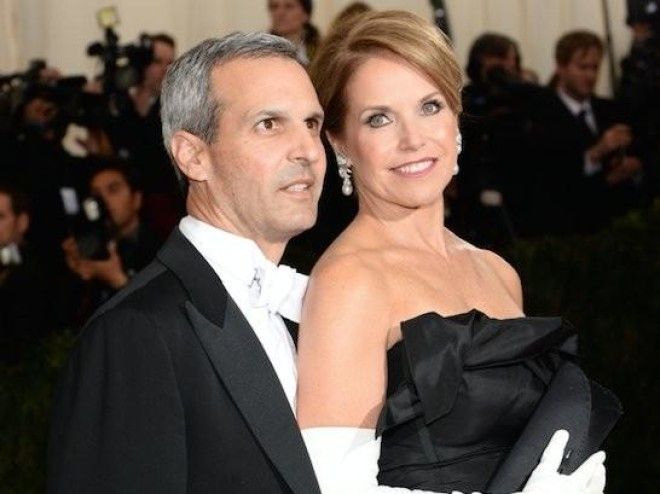 Status:
Married
Her:
She a broadcast journalist and talk-show host.
Him:
He's a partner at Brown Brothers Harriman.
Fun Fact:
They dated for two years and got engaged in 2013. The couple got married on June 21, 2014, in the backyard of Couric's East Hampton home.
"Man Repeller" Leandra Medine and wealth manager Abie Cohen
Status:
Married
Her:
She's a fashion blogger who is best known for her website, The Man Repeller.
Him:
He works at UBS Wealth Management as a director, according to his LinkedIn profile.
Fun Fact:
They first met at a Halloween party when she was going to Yeshiva Day School and he was a student at NYU, according to Town & Country.
Meredith Whitney and former pro wrestler John Charles Layfield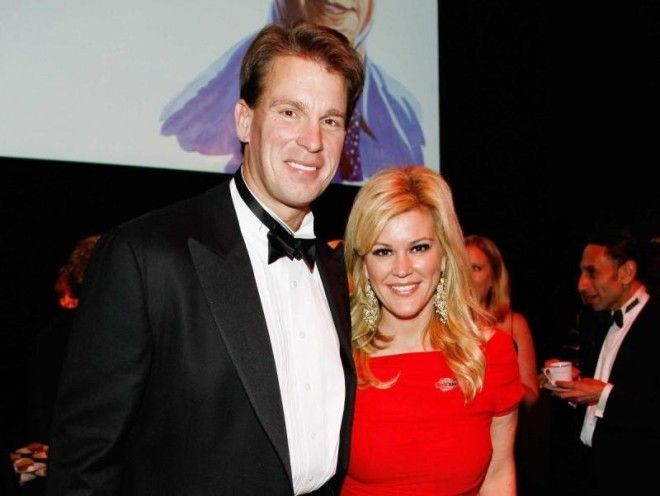 Status:
Married
Her:
After closing her hedge fund Kenbelle Capital, she's now managing an equity portfolio with $800 million in assets at Bermuda-based insurer Arch Capital Group. She's most famous for her bearish Citi call in 2007 during her bank-analyst days.
Him:
He's a retired WWE professional wrestler whose stage name was John Bradshaw Layfield. He's also a financial analyst for Fox News.
Fun fact:
They met on the set of Fox News' ''Bulls & Bears" back in 2003.
Private equity exec Olivier Sarkozy and Mary-Kate Olsen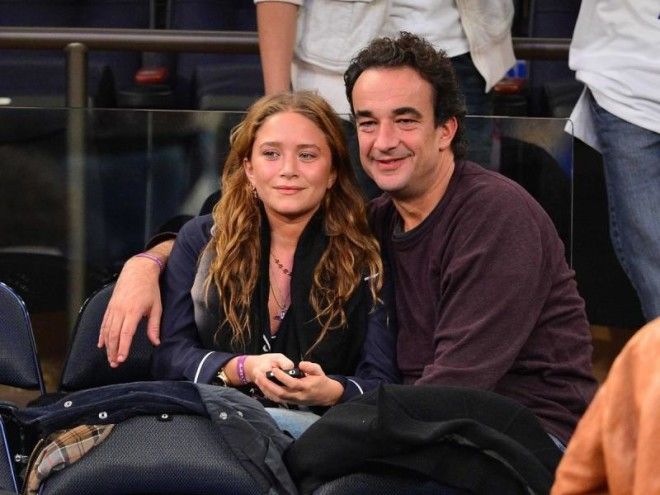 Status:
Married
Her:
The 29-year-old Olsen twin is known for her role as Michelle Tanner on "Full House." She's also made several films in her career with her twin sister, Ashley. The Olsen twins now have a fashion empire worth about $1 billion.
Him:
Sarkozy, 46, is a managing director and head of the global financial-services group at private-equity firm the Carlyle Group. Prior to joining Carlyle, Sarkozy was the global cohead of the financial-institutions group at UBS, and also worked at Credit Suisse for 11 years.
Fun Fact:
Sarkozy is also the younger half-brother of former French President Nicolas Sarkozy.
Paul Tudor Jones and former model Sonia Tudor Jones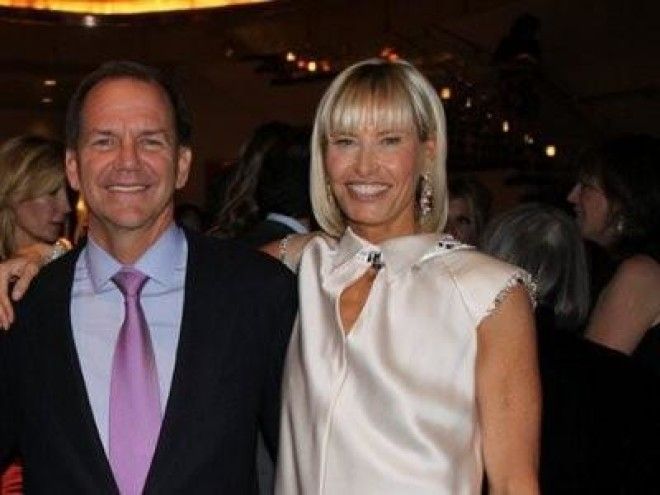 Status:
Married
Her:
Sonia Tudor Jones (Sonia Klein) is a former Australian fashion model. She's also a big yogi and has been practicing yoga for more than a decade. In fact, she's a teacher-certified Ashtanga practitioner and the founder of JOIS Yoga studios, which teaches Ashtanga.
Him:
Paul is a legendary global macro hedge fund manager.
Fun Fact:
Paul had Jon Bon Jovi and John Fogerty of Creedence Clearwater Revival perform at his 60th birthday party this past September.
Hedge funder David Einhorn and Columbia professor Cheryl Einhorn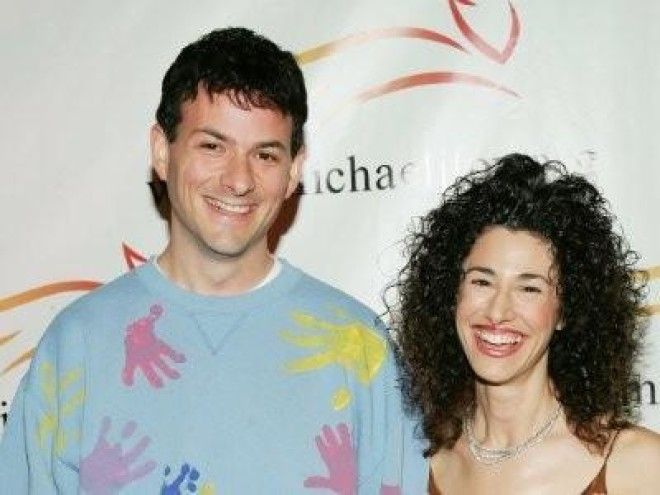 Status:
Married
Her:
Cheryl Einhorn (Cheryl Beth Strauss) graduated magna cum laude from Cornell University. She's an award-winning financial reporter who is currently working as a media consultant, according to a bio on Columbia Business School's website. She's also an adjunct professor at Columbia University's Graduate School of Journalism and an adjunct at the Columbia Business School.
Him:
David is the Greenlight Capital founder, famed short-seller, and big-time poker player.
Fun fact:
Cheryl is the one who came up with the name Greenlight for the hedge fund, Einhorn wrote in his book "Fooling Some People All The Time."
Steve and Christine Schwarzman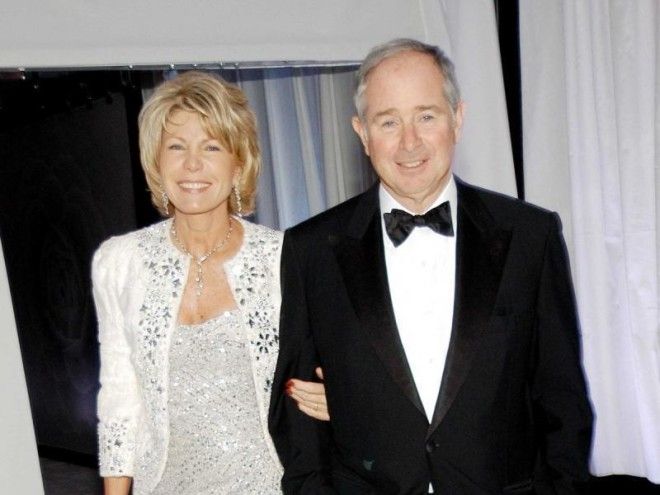 Status:
Married
Her:
Christine Schwarzman (Christine Hearst) grew up on Long Island and is the daughter of a New York City firefighter. She's also a former intellectual-property lawyer. Christine married Steve Schwarzman a few years after divorcing Austin Hearst, a Hearst publishing heir.
Him:
He is the billionaire CEO of private-equity firm the Blackstone Group.
Fun Fact:
Valentine's Day marks Schwarzman's 68th birthday.
Henry and Marie-Josée Kravis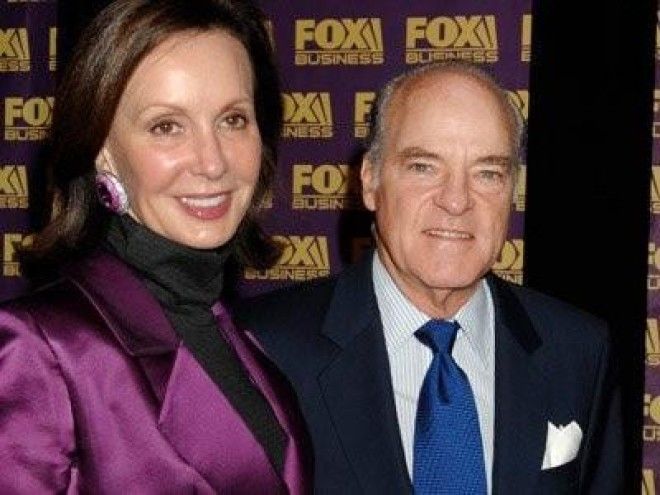 Status:
Married
Her:
Marie-Josée Kravis is a well-known Canadian economist specializing in public policy. She was the executive director of the Hudson Institute of Montreal. She is currently a Hudson Institute Senior Fellow and vice chair of the board of trustees, according to her bio. She's also the president of the Museum of Modern Art's board of trustees.
Him:
He's a billionaire private-equity tycoon and cofounder of KKR.
Fun fact:
She's Kravis' third wife, and they were married in 1994. The ceremony was at the Metropolitan Club of New York, which they announced later during a dinner with friends and family, according to an article in The New York Times.
Richard Perry and fashion designer Lisa Perry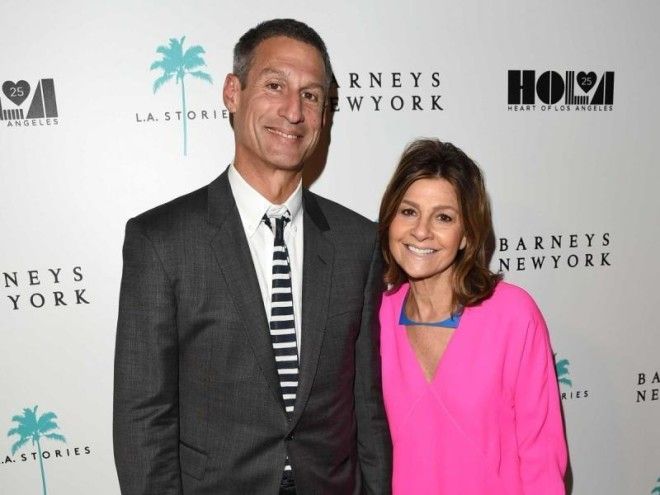 Status:
Married
Her:
Lisa Perry is a fashion designer who moved to New York to attend the Fashion Institute of Technology. She's known for making dresses with 1960s inspired silhouettes and colors, and she has a flagship store located on Madison Avenue.
Him:
Richard is a hedge fund manager who runs Perry Capital.
Fun Fact:
The Perrys live in a lavish Sutton Place penthouse in New York City.
Citigroup exec David Rubulotta and CNN anchor Erin Burnett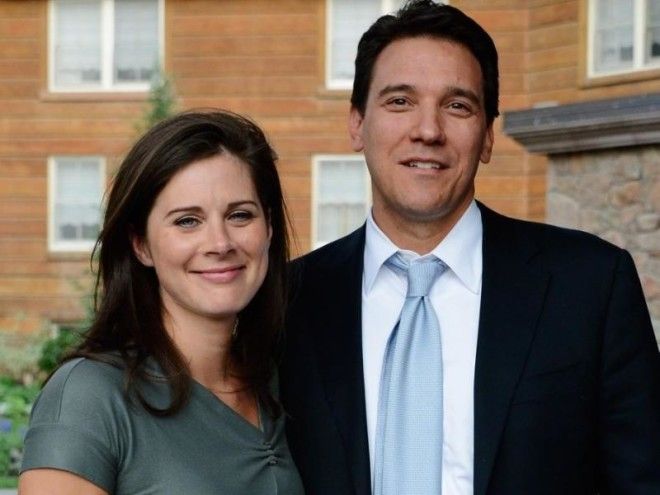 Status:
Married
Her:
Erin Burnett, affectionately known as the "Street Sweetie" during her CNBC days, is a CNN anchor for her show "OutFront."
Him:
David Thomas Rubulotta is a managing director in high-yield sales at Citibank. He was previously employed by Lehman Brothers, where he worked in trading.
Fun fact:
They have two children.
Maria Bartiromo and Jonathan Steinberg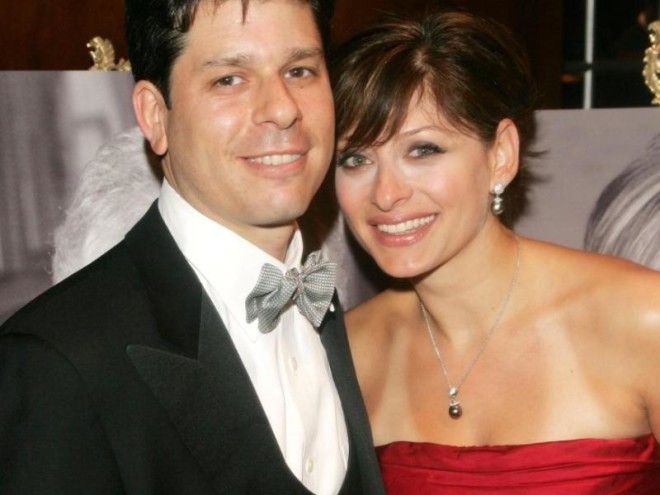 Status:
Married
Her:
She's a former CNBC anchor turned Fox Business Network anchor/Fox News anchor.
Him:
He's the CEO of WisdomTree Investments. He previously worked in M&A at Bear Stearns. His father was the late Saul Steinberg, best known for his takeover of Reliance Insurance and founding Telemundo in the 1980s.
Fun Fact:
Bartiromo had harsh words for her former CNBC colleagues after her switch to Fox.
Bloomberg TV anchor Stephanie Ruhle and banker Andy Hubbard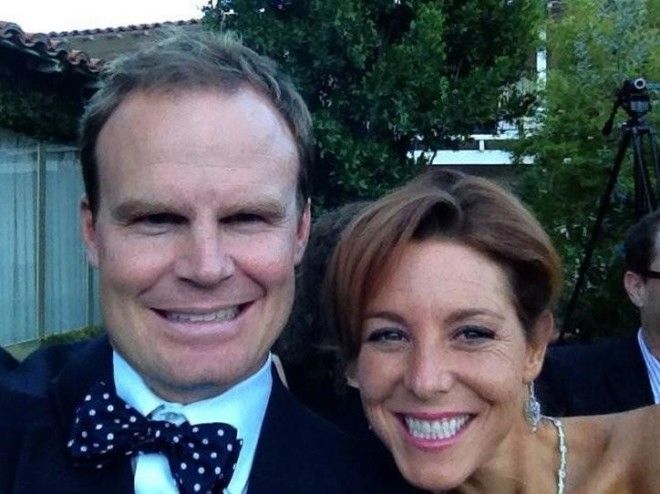 Status:
Married
Her:
She's a star anchor of Bloomberg TV's "Bloomberg ". She previously worked at Deustche Bank.
Him:
He's a managing director of US structured derivatives at Credit Suisse.
Fun Fact:
They met while they were competing in the same global-training program at Credit Suisse.
Alan Greenspan and NBC's Andrea Mitchell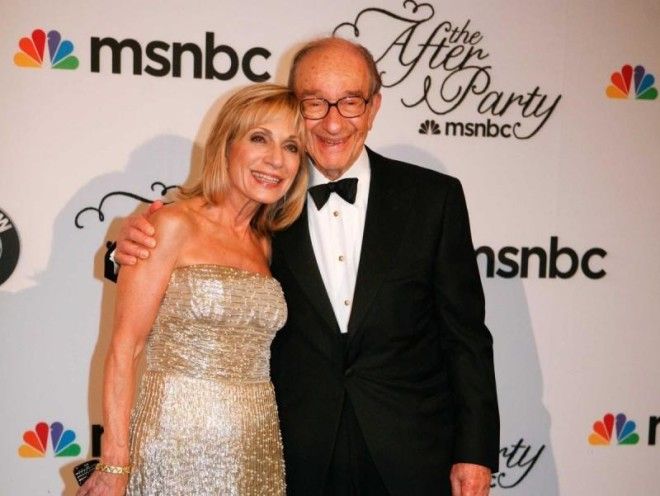 Status:
Married
Her:
Mitchell is the NBC News chief foreign affairs correspondent and hosts the MSNBC morning show "Andrea Mitchell Reports."
Him:
Before starting his private consulting company, Greenspan Associates LLC, he was the chairman of the Federal Reserve.
Fun Fact:
Supreme Court Justice Ruth Bader Ginsburg married Mitchell and Greenspan at their 1997 wedding.
Singer Billy Joel and Alexis Roderick
Status:
Married
Her:
The Piano Man's 34-year-old wife is a former risk manager at Morgan Stanley.
Him:
He's a world-renowned singer-songwriter, pianist, and composer.
Fun Fact:
Joel refers to her as A-Rod.
Devon Aoki and PE Analyst James Bailey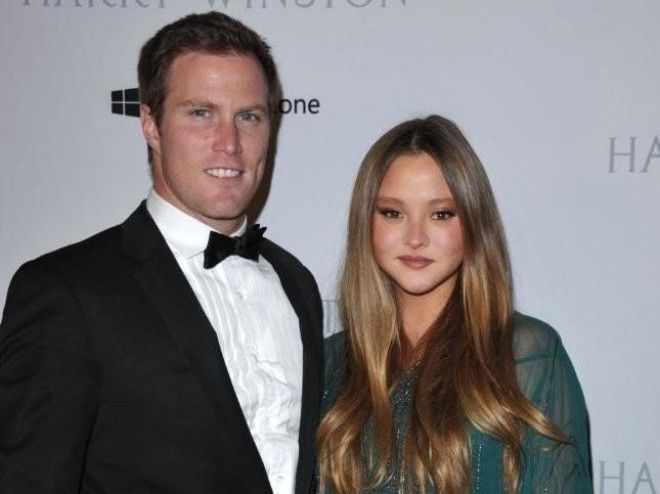 Status:
Married
Her:
She is heiress to the Benihana restaurant chain and has modeled for Lancome, Chanel, and was the face of Versace. Aoki has also appeared in films like "2 Fast 2 Furious" and "Sin City."
Him:
The Harvard graduate is the founder/managing partner at Velos Partners.
Fun Fact:
The couple has two children, and Devon's brother is the famous electro-house musician Steve Aoki.
Liam Dalton and model Meghan Douglas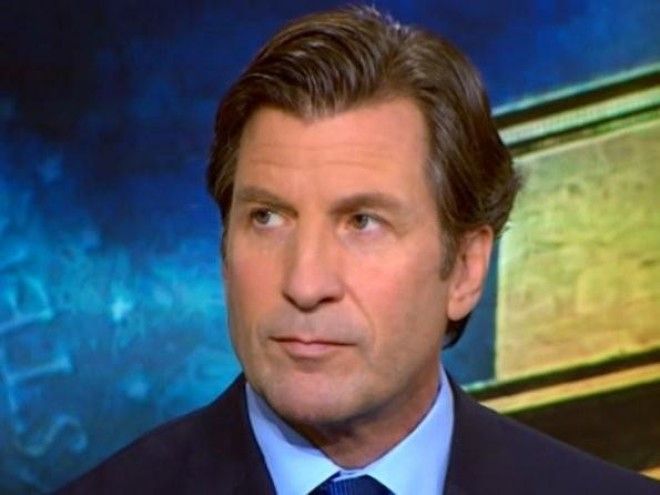 Status:
Married
Her:
Douglas modeled with Elite Model Management. She's appeared on the cover of many magazines including Cosmopolitan and Allure.
Him:
Dalton is the president of Axiom Capital Management.
Fun Fact:
As a baby, the couple's first child appeared in ad campaigns with Douglas for J. Crew and Ellen Tracy. The couple now has three children.
Socialite/entrepreneur Nell Diamond and financial adviser Teddy Wasserman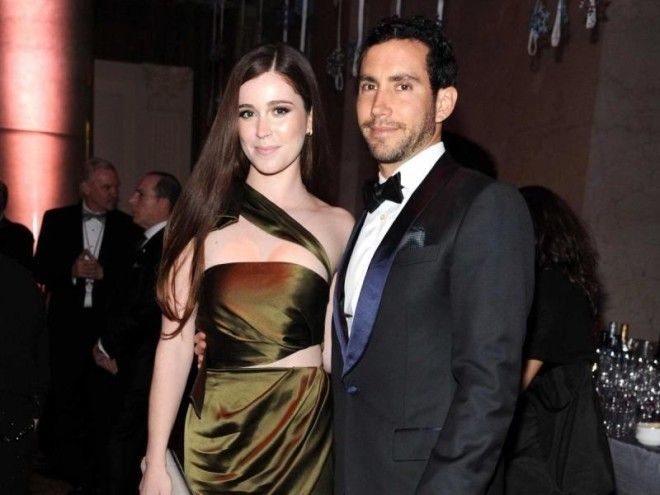 Status:
Married
Her:
She graduated from the Yale School of Management in 2015. She launched her own bedding business, Hill House Home. She previously worked as an institutional-rates analyst at Deutsche Bank and as a retail-performance MBA intern at Louis Vuitton.
Him:
Wasserman is a managing director at Deutsche Bank and the head of equity-derivatives-flow sales.
Fun Fact:
The couple got married in October 2014 in the south of France. The hashtag for their wedding, nellandteddy, blew up on Instagram and landed their wedding pictures in Vogue.
Hedge fund manager Dennis Paul and Coralie Charriol Paul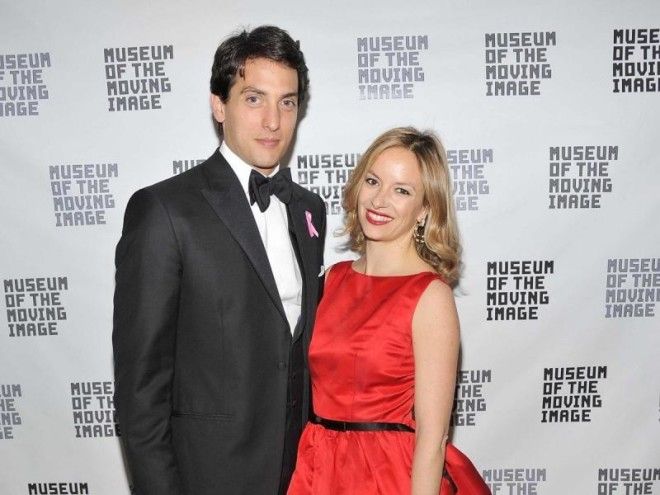 Status:
Married
Her:
She works for Charriol, a Swiss luxury brand founded by her father, as the vice president and creative director for jewelry and leather goods.
Him:
He is the founder of the hedge fund Ancormax Income Fund and cofounder of THYRA Global Technology Fund.
Fun Fact:
Dennis Paul was named one of New York City's hottest singles by a major fashion magazine before marrying Coralie.
Investor Paul Arrouet and Dylan Lauren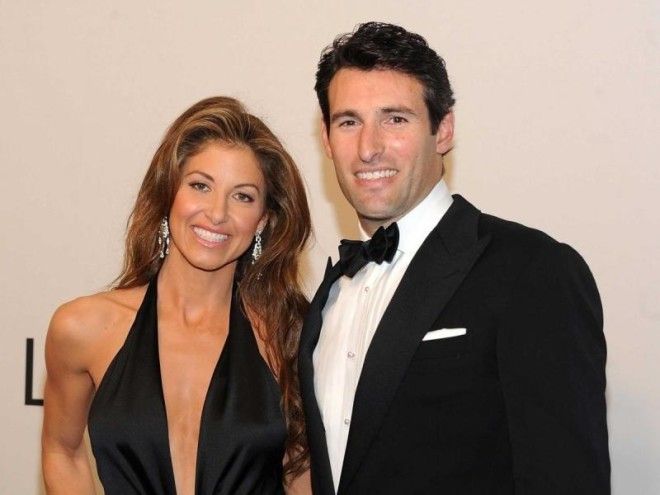 Status:
Married
Her:
Dylan is the only daughter of fashion designer Ralph Lauren and owner of Dylan's Candy Bar.
Him:
Paul is a managing partner at Marblegate Asset Management.
Fun Fact:
During their June 2011 wedding, the sweet-toothed couple served strawberry cheesecake, banana splits, and s'mores.
Billionaire hedge fund manager Noam Gottesman and Bianca Dueñas.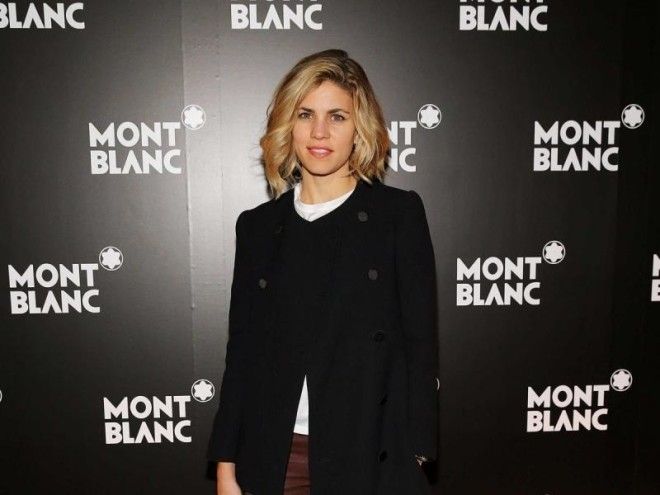 Status:
Married
Her:
She is the director of merchandising at Reed Krakoff.
Him:
He is the CEO of TOMS Capital LLC and is reportedly worth $2.1 billion.
Fun Fact:
Beyoncé and Jay-Z attended their wedding.