Can you imagine wearing a jewellery piece that grows? If you never thought of it, maybe it is time to do so. Stunning wearable planters that can easily complement every outfit; just it time for Spring. These cute designs were imagined by Susan McLeary. Initially a florist and a hobby jewellery maker, she decided to combine the two of her loves. This Amerian designer was recognised by a jury of 2014 Fusion Flowers International Designer of the Year where she received several medals for her design, often called an exquisite living artwork.
Lovely bracelet made of wearable planters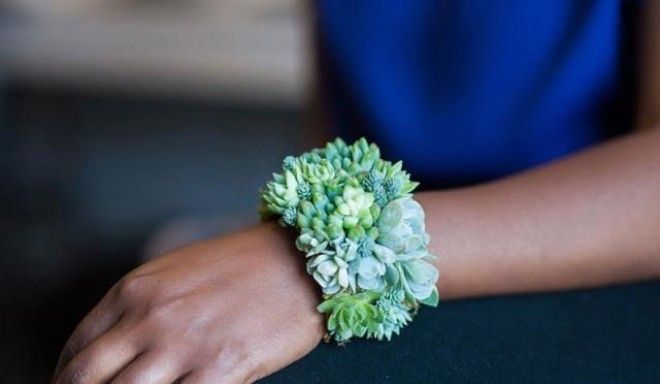 The cool thing about the design is that the plants put into the jewellery keep growing while you wear them. Once the plants are big enough, you can put the into soil and turn them into house plants. You can decide to keep them as jewellery as well. This type of accessories should appeal to people that treasure nature and seek unique accessories to complement their everyday outfits. While living in big a city, you can still feel close to nature when wearing such pieces. Plus the design looks really fresh.
There are earrings available too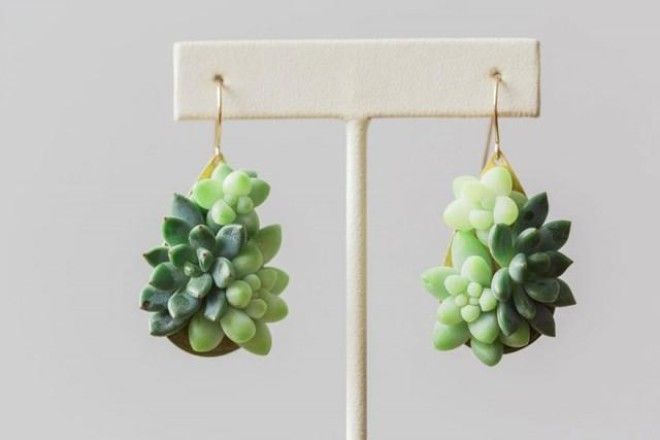 Susan's
designs are often featured in weddings, but surely such beautiful jewellery shouldn't be displayed only on such lovely, but rare occasions. With Spring just around the corner, it seems we should join nature in celebrating plants coming back to live. Now we can do that with stylish accessories.
Keep nature close with amazing rings like this one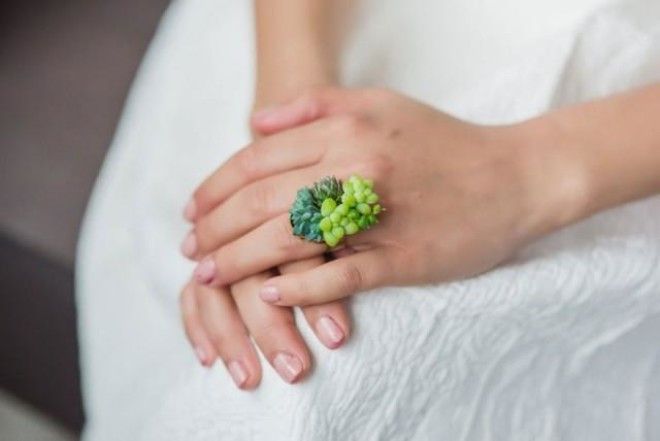 What do you think about Susan McLearydesigns? Would you be interested in such unique jewellery? Do you think it would be a thoughtful gift for a loved one? Let us know what you think and definitely, scroll down for more pics