Every child dreams of their very own treehouse — a woodsy habitat, where they can let their imaginations roam free and be the leaders of the household. Even the small proportions of the live-in space are customized to their smaller size and stature. Ideally, the treehouse is separated from their main house so it practices a little autonomy from their parents and family, exercising a sort of independence and liberation from being a child while adapting a new role of a tiny homeowner.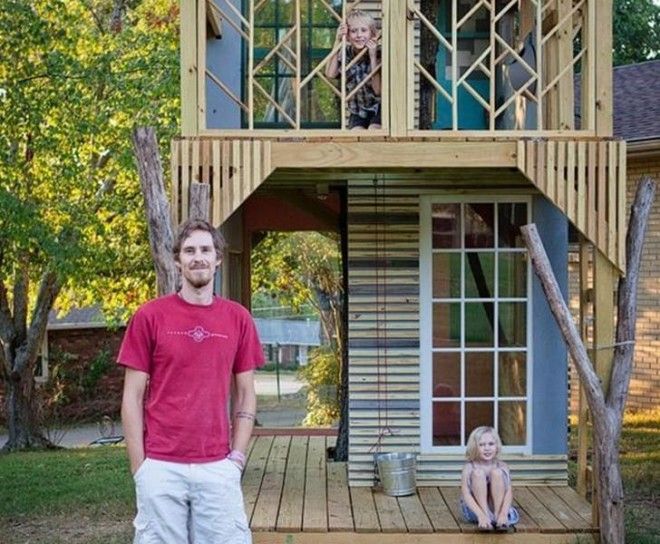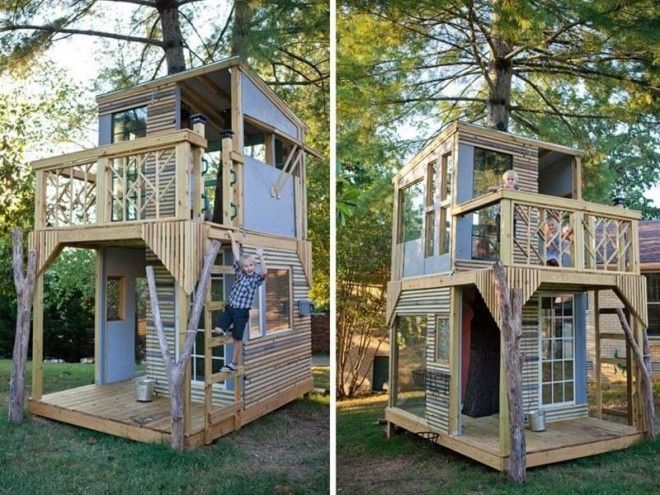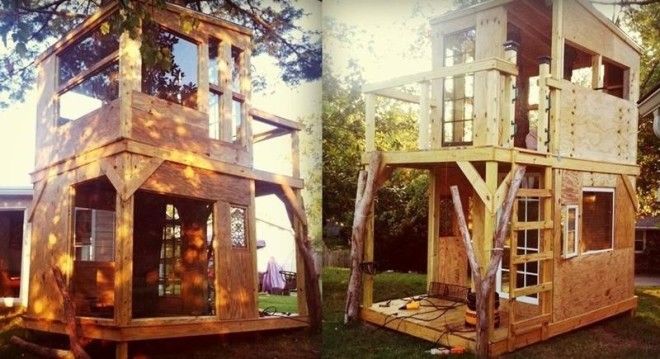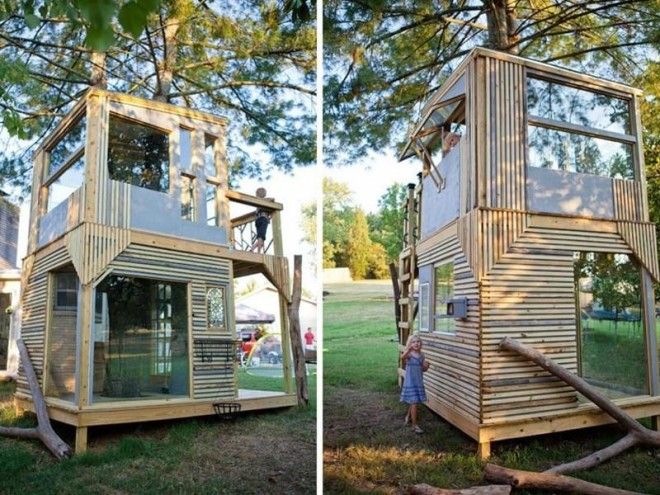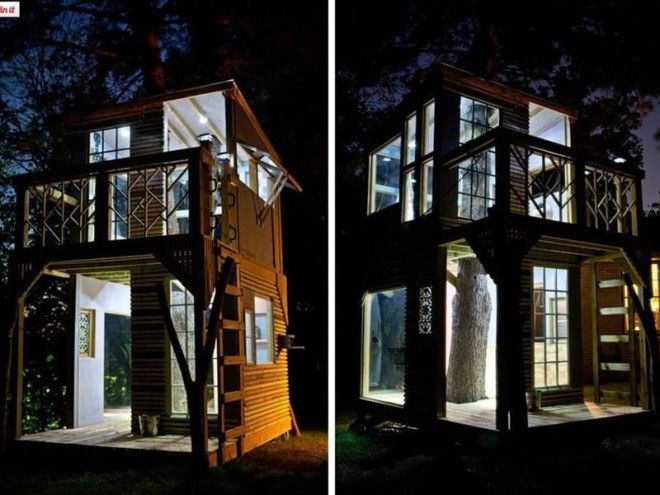 Investing in a treehouse can be a somewhat risky venture. While most have very minimalistic features and enclosings, others can boast a type of luxury in tree tops. Bjon Pankratz and his wife, Laurel of Franklin, Tennessee invested in a treehouse for their two young children Silas and Eisley. This treehouse however may just be in a league of its own, fabricated as a two-story abode with glass windows and working indoor lights.
Laurel is professional photographer and shares on her blog how the project came about.
"For those of you who don't know how amazing my husband is, here is a glimpse… I always wanted a treehouse as I was growing up and never got the chance to have one, so when he told our kids last year that he would build one for them, I made him deliver on that promise! It took him a bit longer than expected because he is a perfectionist and a beautiful designer, so it evolved as he built it. But, the end result was definitely worth it. The kids are thrilled and I am so proud of him."
Pankrats explains to American Profile, that he was not always completely confident in the process but was lent a (tiny) hand or two, "The special moments for me were when the kids were helping me build it," says Pankratz, a massage therapist. "They would come out and honestly wanted to help me because they knew I was doing it for them. That meant a lot to me."