In a new
Paper
magazine interview with bell hooks, the actress says she's taking a year off acting to focus on reading more books and becoming more immersed in gender studies.
Here's Watson's explanation of the acting break:
"I'm taking a year away from acting to focus on two things, really. My own personal development is one. I know that you read a book a day. My own personal task is to read a book a week, and also to read a book a month as part of my book club. I'm doing a huge amount of reading and study just on my own. I almost thought about going and doing a year of gender studies, then I realized that I was learning so much by being on the ground and just speaking with people and doing my reading. That I was learning so much on my own. I actually wanted to keep on the path that I'm on. I'm reading a lot this year, and I want to do a lot of listening.""I want to listen to as many different women in the world as I can," she adds.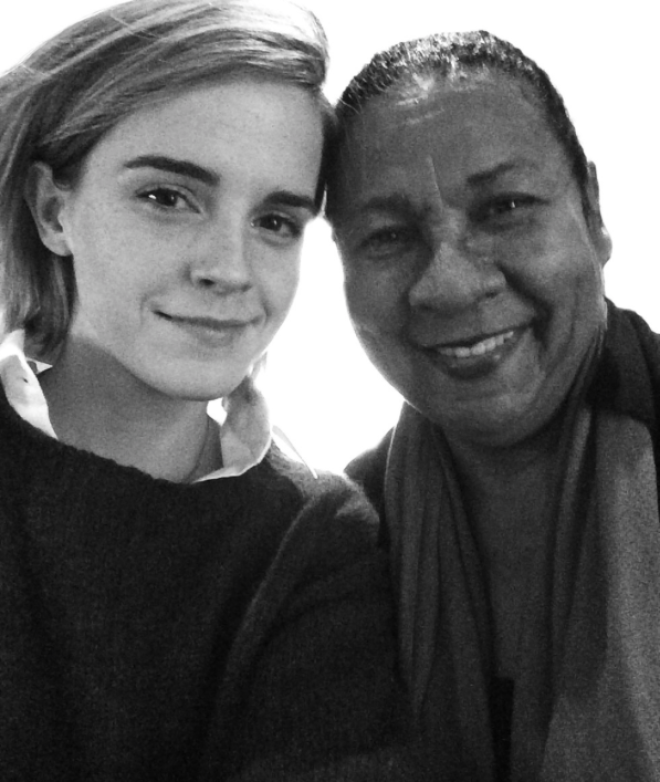 Earlier this year, Watson announced she was starting a feminist book club called Our Shared Shelf. The group will read one book every month, then discuss it on the last week of the month. The club's first book is
My Life on the Road
by Gloria Steinem.
"I'm reading it with a pen in hand so I can do some underlining and margin writing," Watson wrote on the club's GoodReads page.
The group's second book is
The Color Purple
by Alice Walker. Watson writes on the GoodReads page that she's hasn't read the novel before, but has heard "amazing things about this book from a person that I trust."