The great thing about beating low expectations is it makes a big, unexpected success look so much more impressive.
Such is the case with
Deadpool
and
The Witch
. An R-rated comic book adaptation and a horror movie, released at a time of year that is traditionally reserved for movies that Hollywood wants to either experiment with or simply hide deep beneath the bed, where no one can ever find them.
For
Deadpool
, a movie that shouldn't logically exist in the first place, Fox continues an impressive rise through the box office record books with its R-rated super-anti-hero action/comedy. The movie's estimated $55 million second weekend was enough to snag first place, and a 10-day total of more than $235 million leaves all-time R-rated box office record — held by
The Passion of the Christ
, with $370 million — in striking distance.
Deadpool
has already shattered multiple records as a popular R-rated release in February, though its all-time box office victory is far from assured.
Passion
spent eight weeks in theaters before it reached $350 million, and then spent another eight weeks scratching its way past $370 million.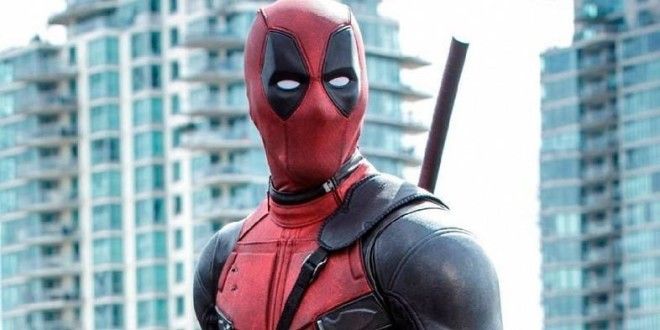 The Merc with a Mouth is currently running ahead of Gibson's Bible story
The Merc with a Mouth is currently running ahead of Gibson's Bible story over the same period of time — though comparing the audiences for the two films is pointless; they're just different, simple as that — but it faces a lot of direct competition in the weeks ahead.Over the next month and a half,
Deadpool
goes up against
Gods of Egypt
(Feb. 29),
London Has Fallen
(Mar. 4),
10 Cloverfield Lane
(Mar. 11),
The Divergent Series: Allegiant
(Mar. 18) and
Batman v Superman: Dawn of Justice
(Mar. 25). All of these releases target similar — if not identical — audiences, which means we can probably expect to see a big drop-off for the Marvel anti-hero soon.
Still,
Deadpool
's monster second weekend was enough to crack the movie into the all-time top 10 for R-rated movies at the box office. The estimated $235 million total puts it just ahead of
Beverly Hills Cop
($234 million) in the number six spot, and behind
The Hangover Part II
($254 million). Unseating
Passion
might be a stretch, but
Deadpool
's climb is only just beginning.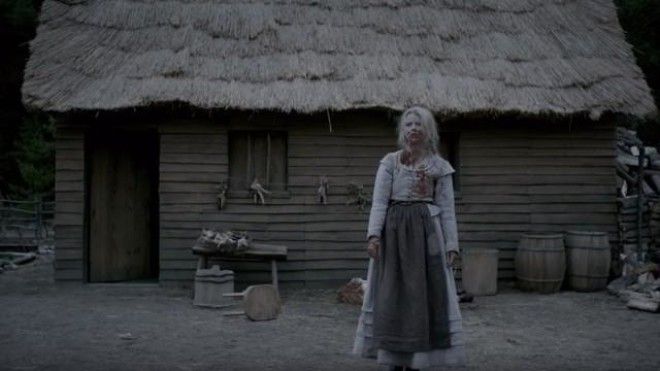 A still from 'The Witch.'
The Witch
didn't bring in nearly as much, but its $8.7 million box office weekend was good enough to give it a fourth place berth, behind
Kung Fu Panda 3
($12.5 million) and
Risen
($11.8 million). It also comes out ahead of
How to Be Single
and
Zoolander 2
, both of which enter their second weekend with more star power and marketing juice behind them but far lower box office takes, at $8 million (#5) and $5.4 million (#7), respectively.
So why is
The Witch
worth celebrating?
The $8.7 million box office is reportedly a best-ever debut showing for A24, the relatively young production and distribution company (launched in 2012) that picked up
The Witch
for "low seven figures" at Sundance 2015. Among A24's other titles are Harmony Korine's
Springbreakers
(2013), starring James Franco, and Alex Garland's
Ex Machina
(2015), starring Domhnall Gleeson, Alicia Vikander and Oscar Isaac.
Both of those movies enjoyed more name recognition and (seemingly) more aggressive marketing than first-time director Robert Eggers' period horror, and yet Eggers is the one that came out ahead of the other two in the opening weekend box office race.
Spring Breakers
' best weekend topped out at $6.9 million and
Ex Machina
went as high as $7.2 million.
It's likely that a strong critical reception — it's so f*cked up that Satan would see it twice,
Mashable
's review gushes — helped propel
The Witch
into a happy place for its opening weekend, coupled with the fact that fans of horror don't often have much to choose from in the early months of the year. It's also got the Sundance cred, which gives it legs with the arthouse-loving crowd.