For two days, Governor's Island was transformed into a 1920s scene full of singing, dancing, and elegant 1920s fashion — all thanks to the Jazz Age Lawn Party.
The 11th annual Jazz Age Lawn Party took place on June 11 and 12 and attracted thousands of people, most of which were dressed up in beautiful 1920s attire. The event is hosted by musician Michael Arenella, who is very passionate about the 1920s era.
We had the chance to attend one day of the event as a VIP guest. Below, see the photos from the Jazz Age Lawn Party.
The 1920s era is rekindled every year on Governor's Island. This year, despite the wind, it was a beautiful day.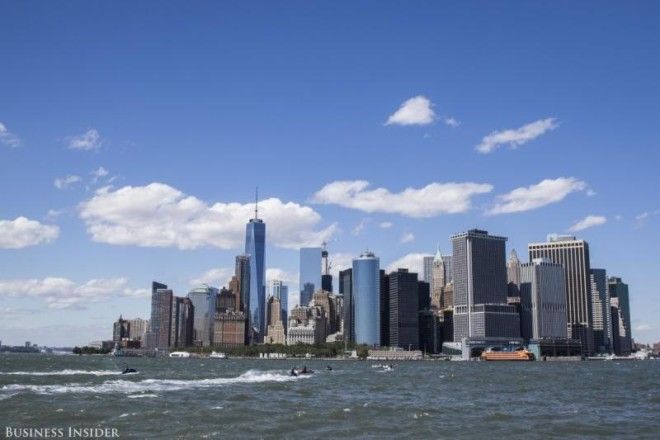 Tickets to the event range from $35 to $5,000. General admission tickets are $45 each.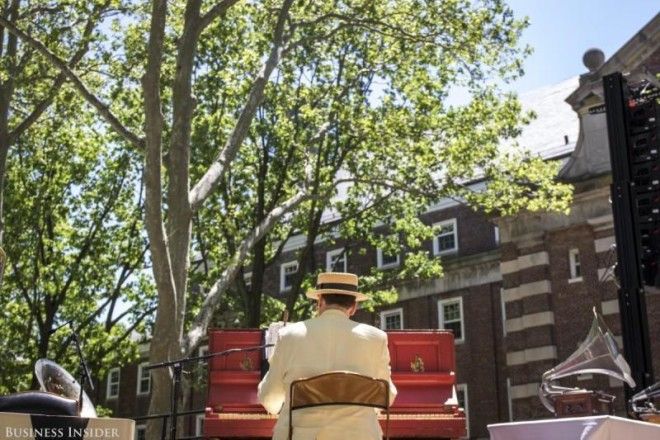 The event is very family-friendly and children under the age of 12 get in for free.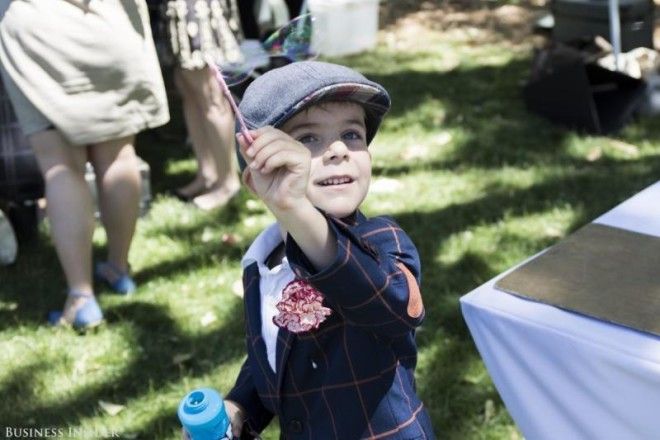 The party had different activities, such as a dance floor, food and beverages, and a portrait set up to take old fashion photos.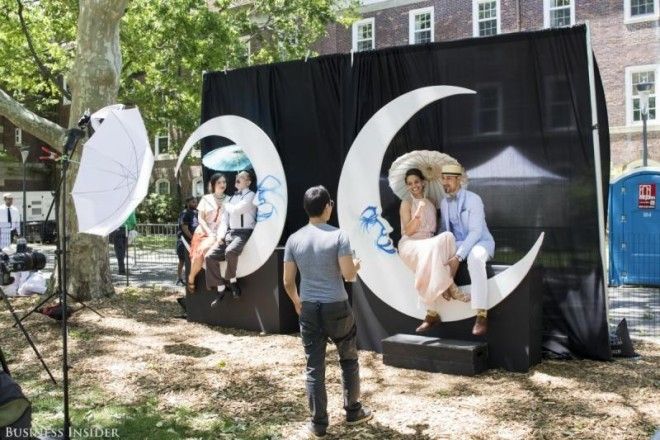 People were dress to the nines in their best 1920s fashion.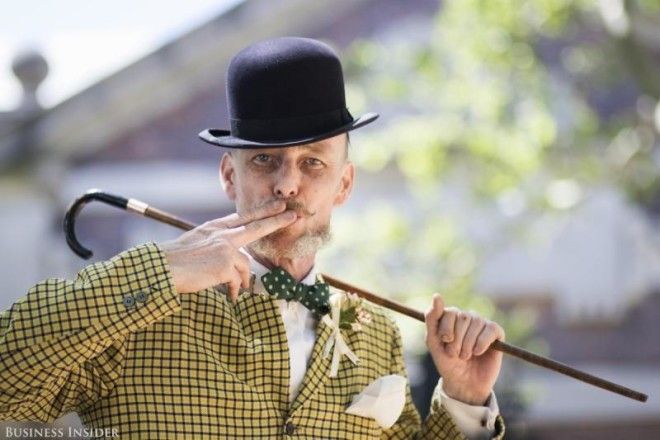 Michael Arenella & His Dreamland Orchestra performed live music.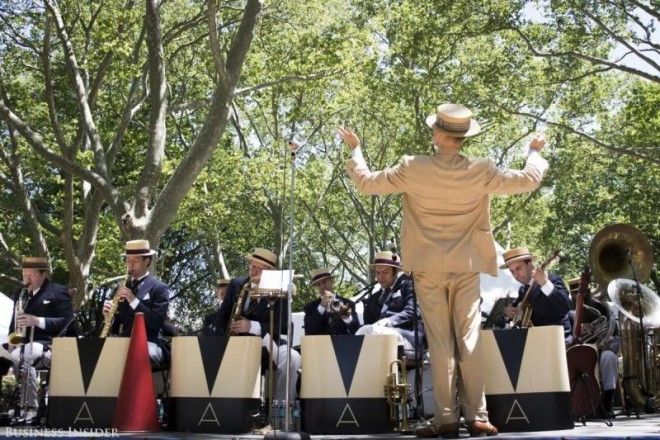 The dance floor was always filled with people.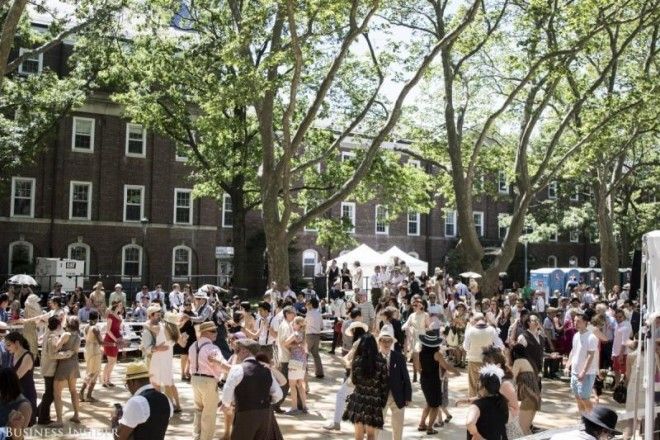 If you did not know how to dance 1920s style, that was not a problem. There was a dance instructor that taught the popular dance, the Peabody.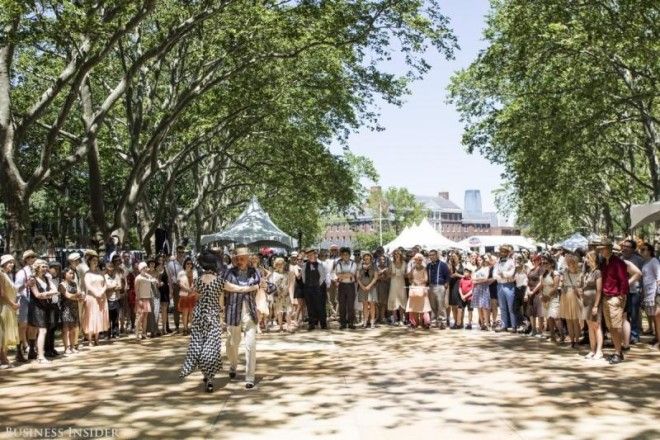 The live music was very popular and was this couple's favorite part about the event. "I love to be able to see a live orchestra and to be able to sit and enjoy it or dance," Kyle said. "We love to watch the costumes and dance and to feel like we are escaping to a more relaxing era," Olivia told.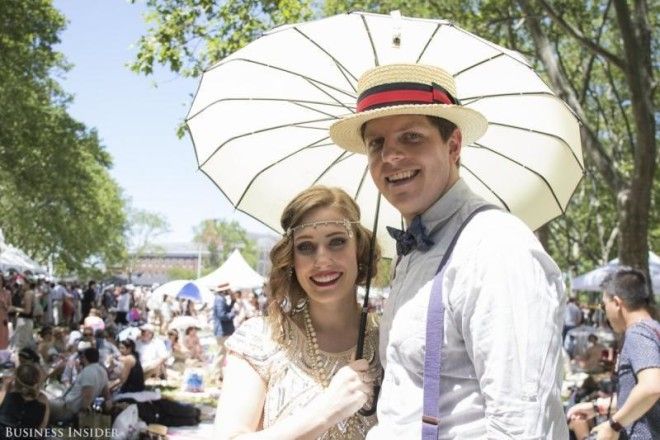 Dancing seemed to be the most popular activity. Some couples brought a GoPro to document their entertaining dance moves.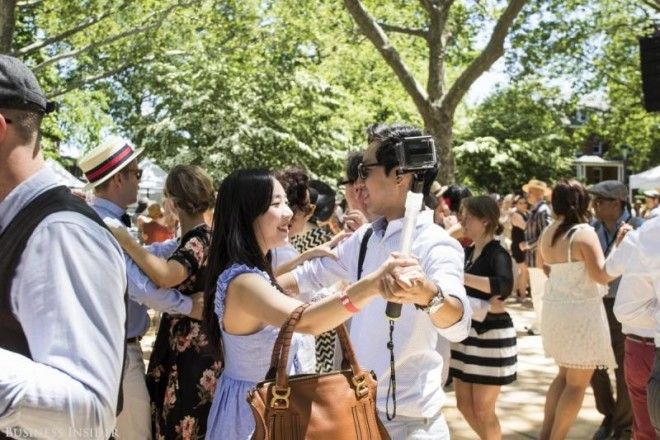 The party is from 11pm to 5 p.m., and the dancing did not slow down for a second.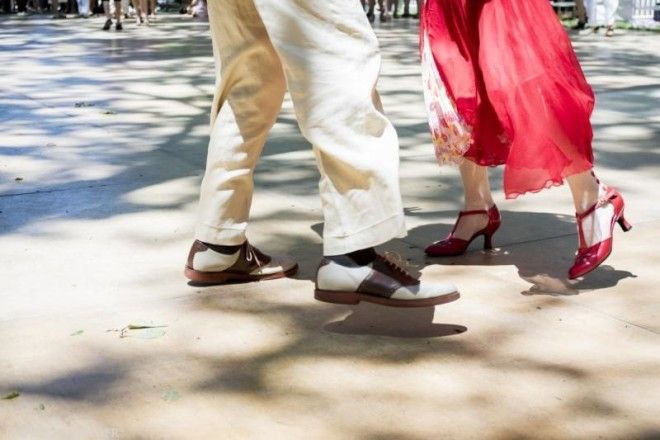 Throughout the day, professional dancers came out and performed old 1920s style dance routines.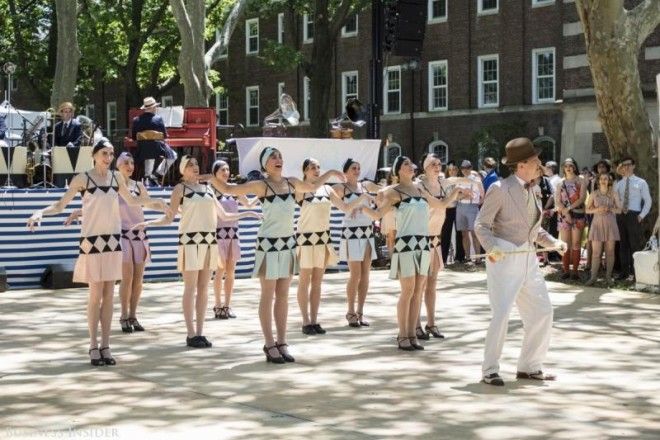 Hundreds of people gathered to watch the routines and take photos.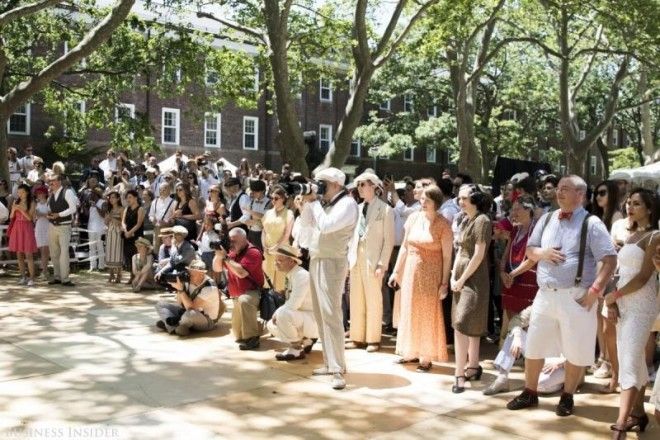 The VIP area costs $600 for a table for two and $900 for a table of four. There are also two exclusive VIP private tents available that seat up to eight persons for $5,000.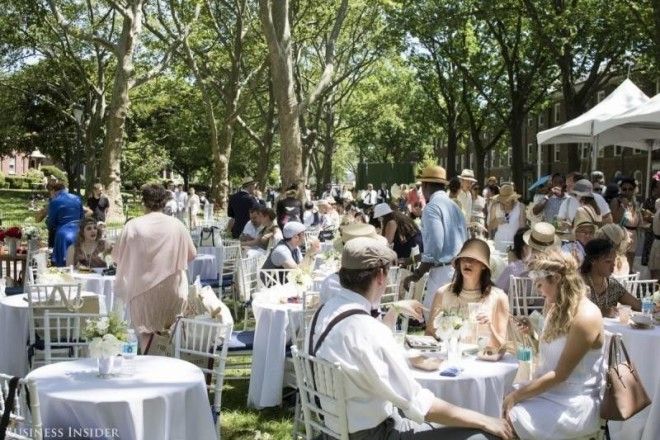 The VIP area has an open private bar.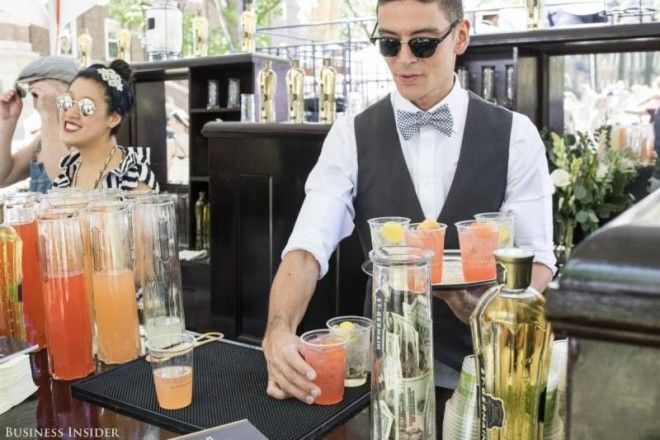 As well as a catered buffet.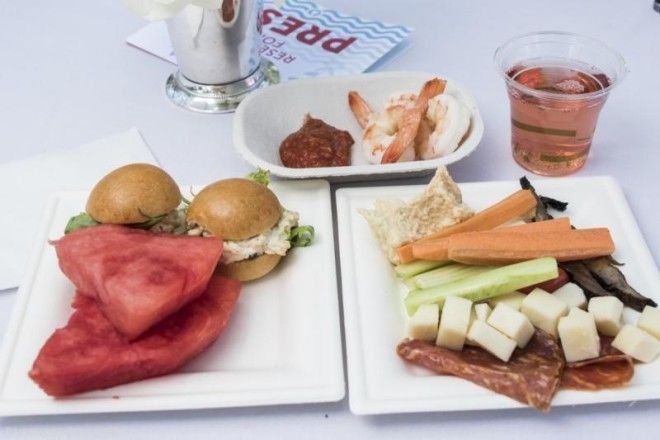 The Jazz Age Lawn Party partnered with St-Germain liqueur, a french, organic liqueur.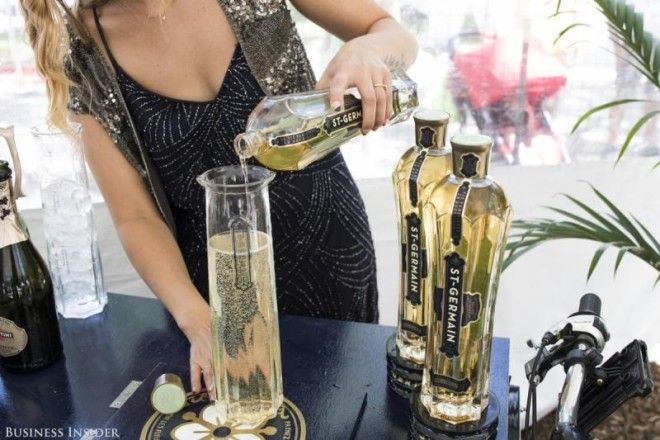 As a VIP, you had unlimited access to the St-Germain Signature Cocktail — and more options — made with two parts champagne, one and a half parts liqueur, and two parts sparkling water.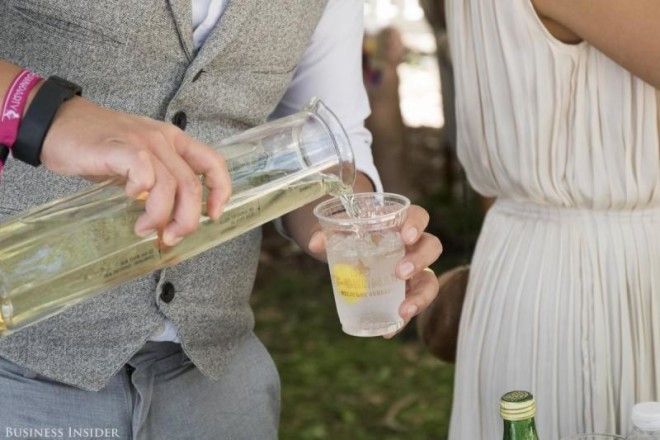 The cocktail was a crowd favorite.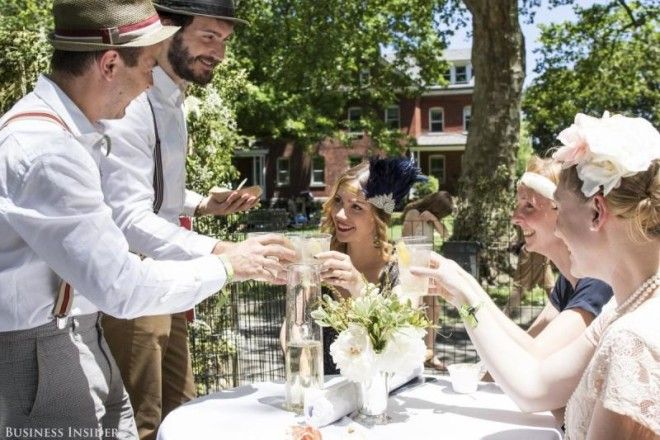 St-Germain Global Brand Ambassador Camille Vidal enjoys a cocktail with friends.
If you're a fan of the Jazz age, this is the place to be. Fortunately, the event is being held again on August 13 and 14. Tickets are now on sale.