You won't believe that the simplest laundry basket can be turned into something new and totally upscale for your home organization. You can get the simple laundry basket from dollar store for 1 buck, and re-purpose it into the home organizer with some rope and hot glue. or with fabric decoration as gardening container as we will feature today. These ideas are so creative and practical, and most of all super easy that we can even recycle the broken laundry basket.
This woman called Jen came with this amazing idea to fill the empty space on the shelf of one of her night stands in the guestroom.
Instead of spending $100 she used a laundry basket to do this. She tells how she brainstormed several options and then came up with this idea. She knew that she would spend more than $100 so she decided to use cheap laundry basket.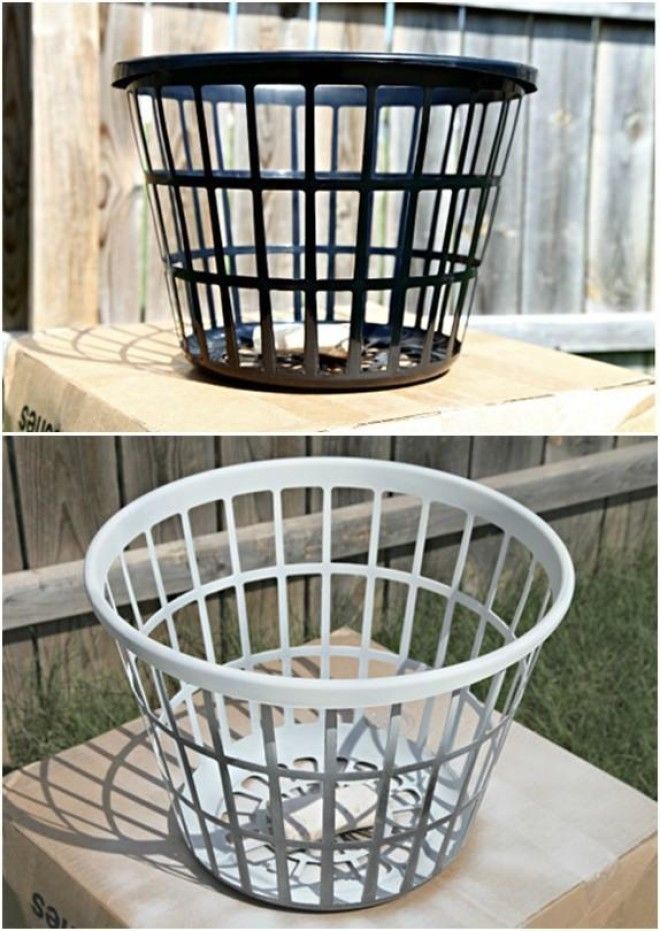 Took some ropes and let them for few days in a mixture of paint and water! She wanted to get a variety of colors.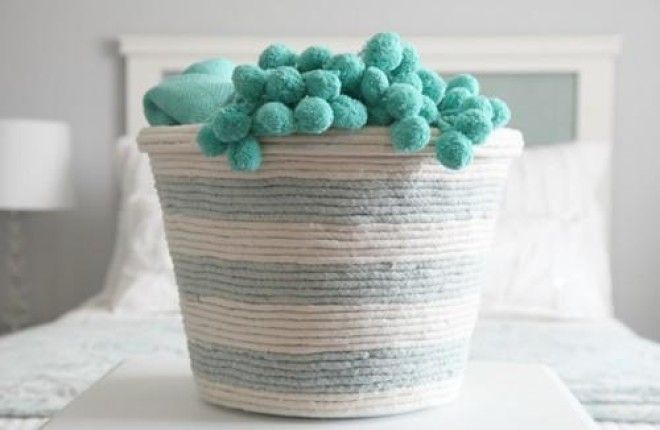 Attach the rope to the basket! In order to attach the rope to the outside of the plastic bin she turned the basket upside down and hot glue and wrap the rope all the way from the rim to the base.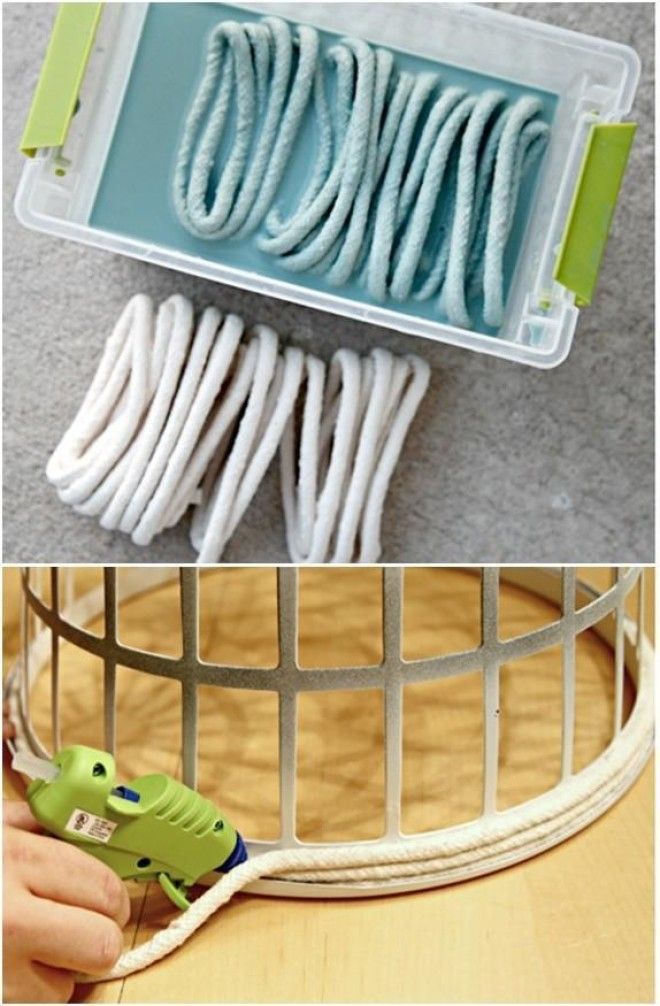 Brilliant for Potty Barn Style Room Decor and Organizer.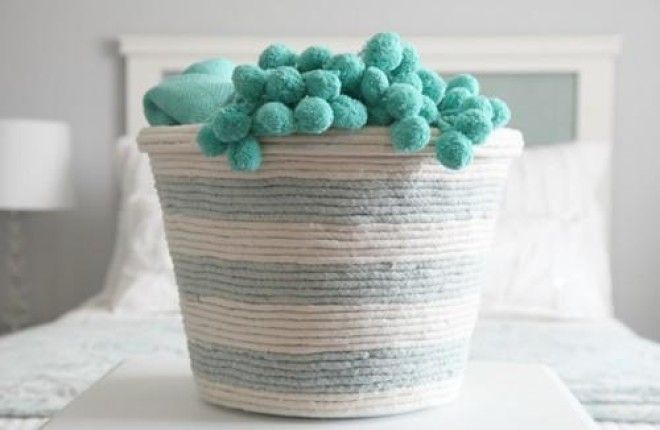 2. With the same idea but different fabric, you can make a pretty laundry basket planter for indoor or garden decoration.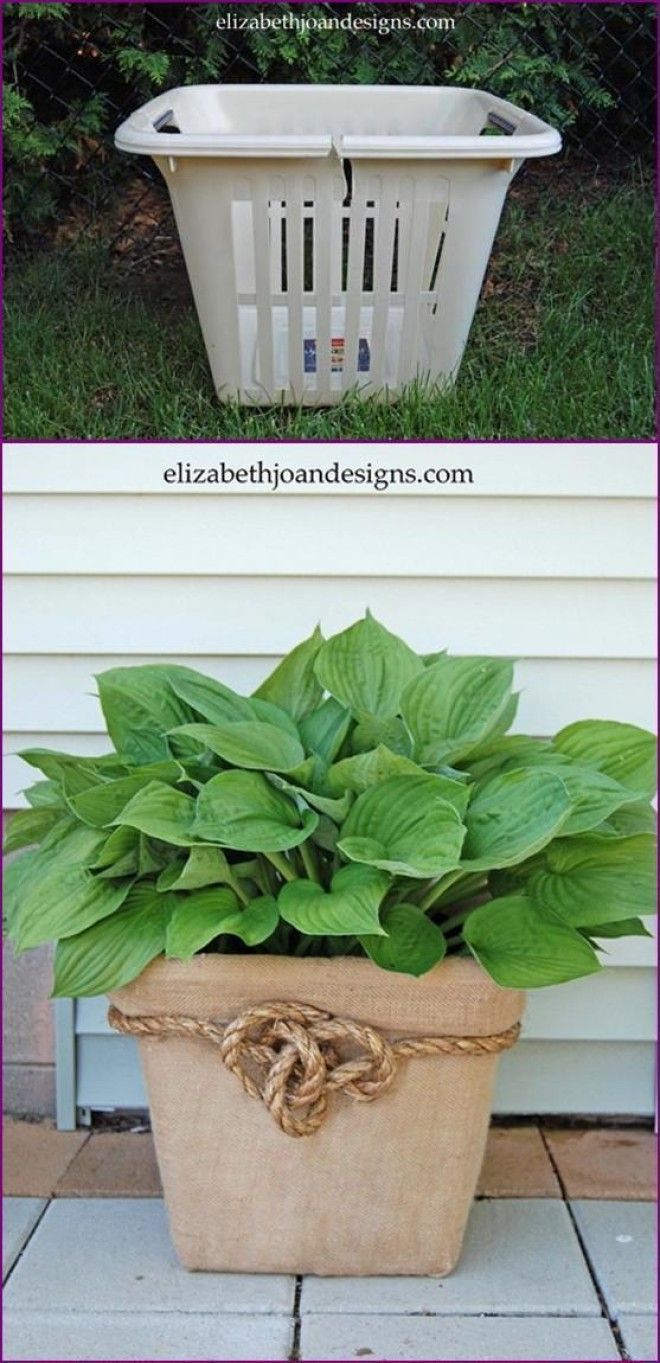 Laundry Bakset Planter