Only for the bravest, the longest glass bridge in the world is not for the faint-hearted and vertigo-prone. Made of glass and placed on a steel construction, this dizzying walk of courage is 300 meters long and raised 180 meters above the ground.
Located in the Chinese Hunan province, the bridge was made to please people who liked the few glass plates placed in the beginning and thought that it would be a good idea to expand it full-length.
Tourists traveling to the Sniuzhai National Geopark in Pingjiang can now enjoy in the adrenaline-raising experience on the 24mm thick Haohan Bridge, or the Bridge of the Brave Men.
The bridge is located in Shiniuzhai National Geopark, in Pingjiang county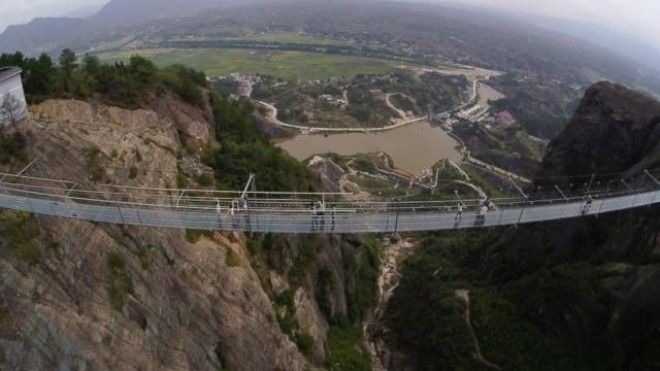 It is 300 meters long and 180 meters above the ground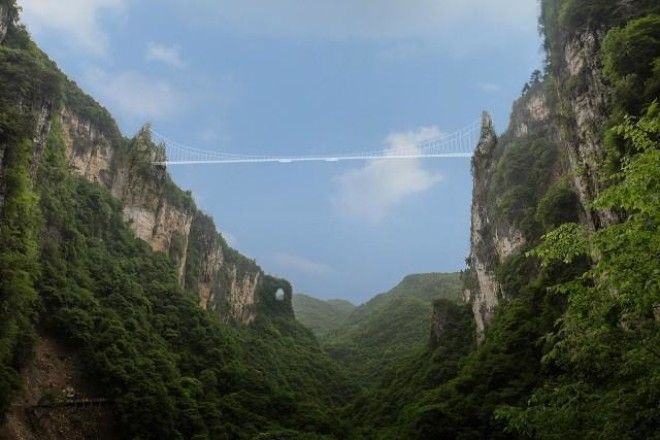 Some people are cool enough to take a selfie…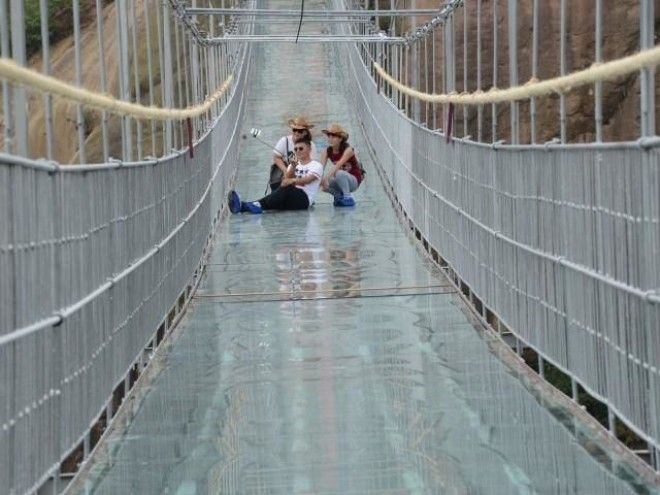 While some need to stroll slowly holding hands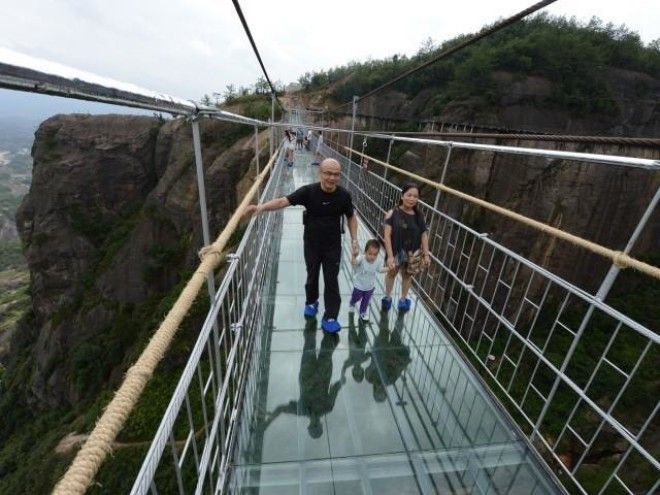 And here are the bravest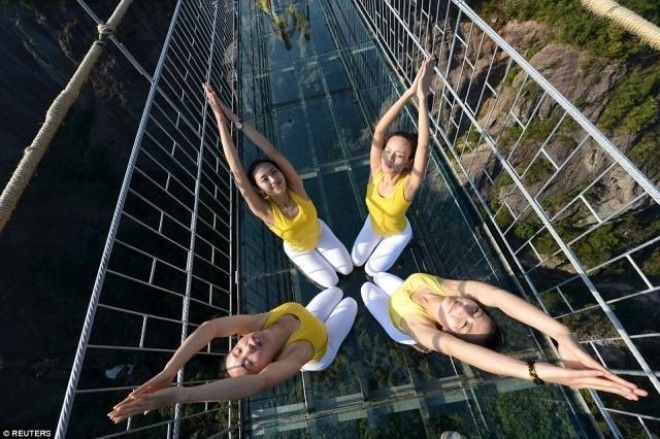 Totally chillaxed doing middle splits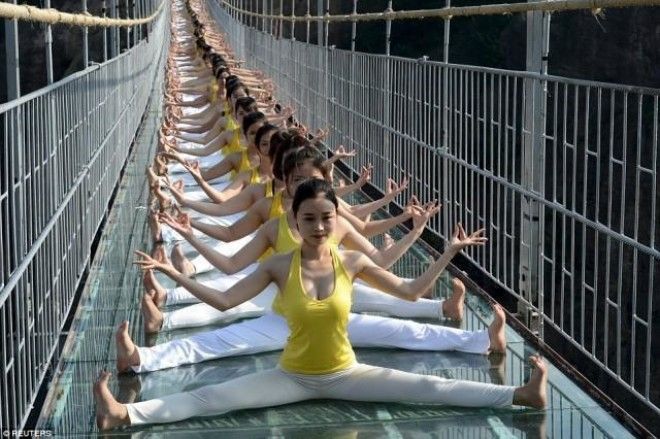 This is Haohan Bridge, which means "Brave Men's Bridge"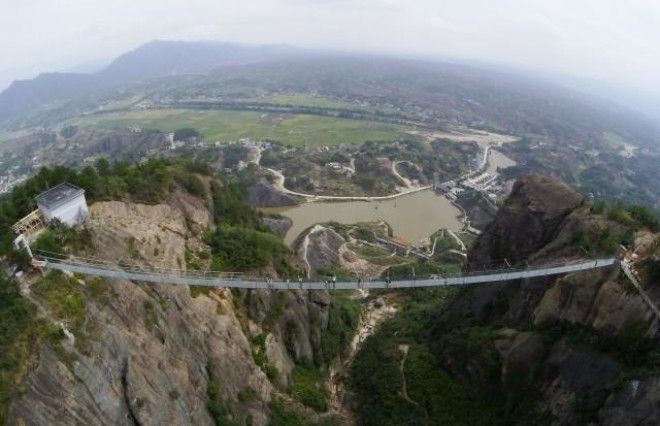 Or perhaps, brave girls' bridge?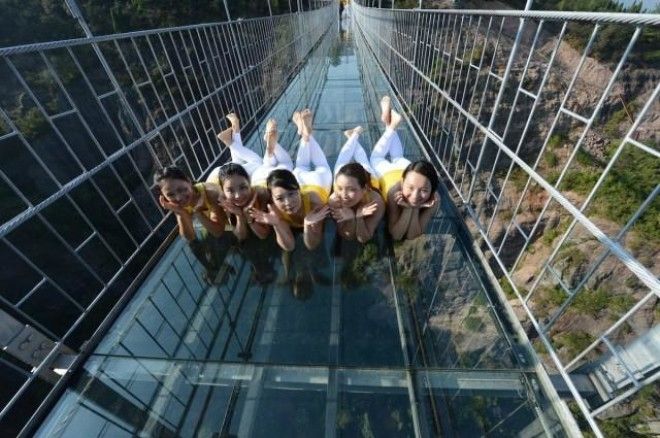 A dizzying airview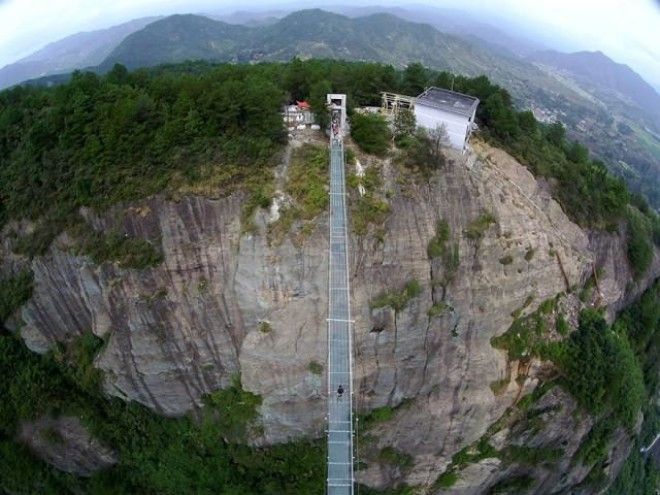 How it looked under construction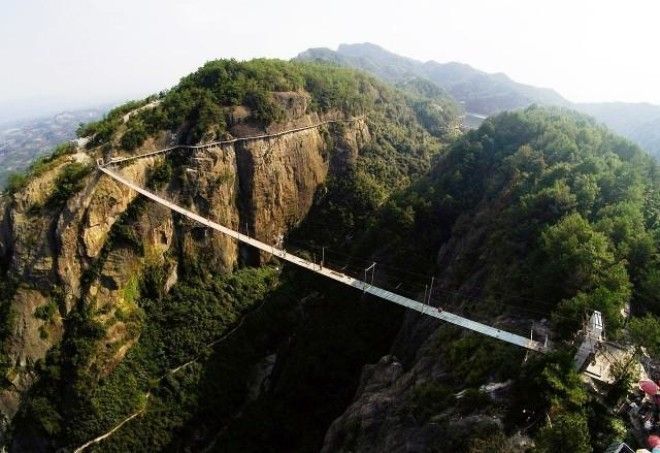 Would you do a job like this?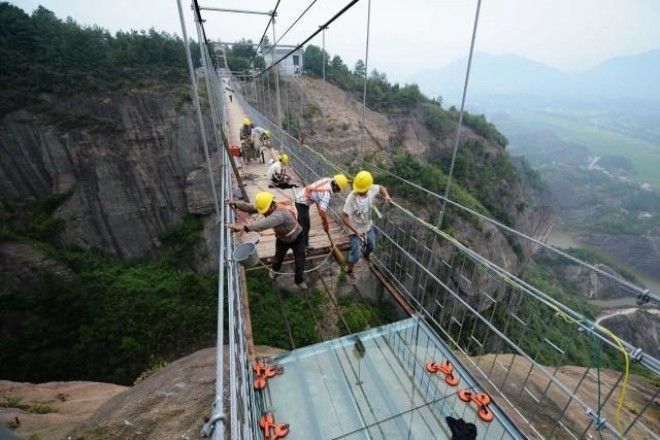 Calm enough to stand on the edge in a warrior pose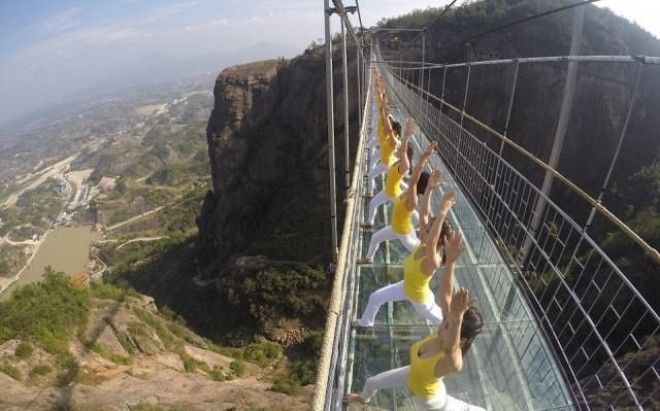 Or crawling on the floor staring into the abyss?