Stop wondering who is the boss of cuteness. We have found the answer for you and here she is. Elena Eremina lives in Russia and calls herself a budding photographer, slowly progressing to becoming a professional.
Elena is from Saint Petersburg and she is the master of lovely small animals. We do not know how she manages to discipline the micro-beasts to act as models, but she surely does it well. There must be a secret to keeping them calm and collected doing all that housework.
Pugs, hedgehogs and hamsters are put in miniature settings to create the semblance of active photos. The tiny creatures look like they are alive and mobile, looking for the next mischief around the corner. Her team of hamsters functions impeccably – check for yourself!
Teamwork dish-washing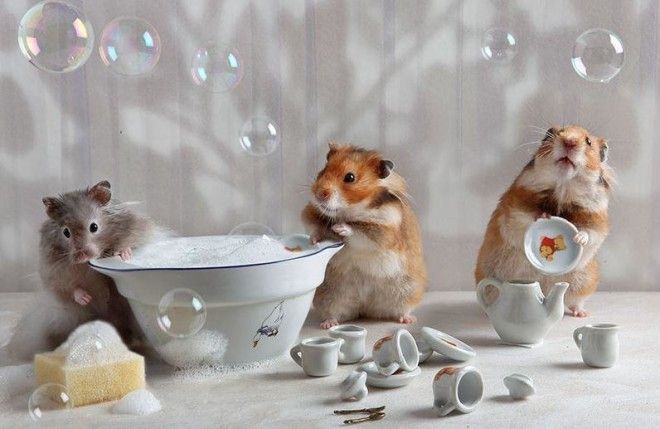 It looks like the start of pasta Carbonara…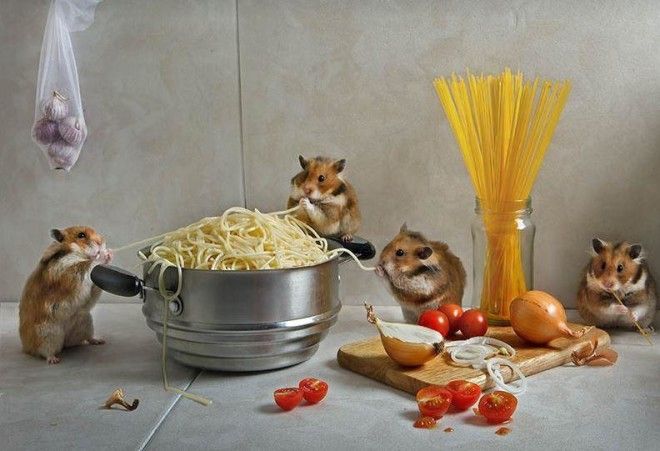 We roll the best sushi in town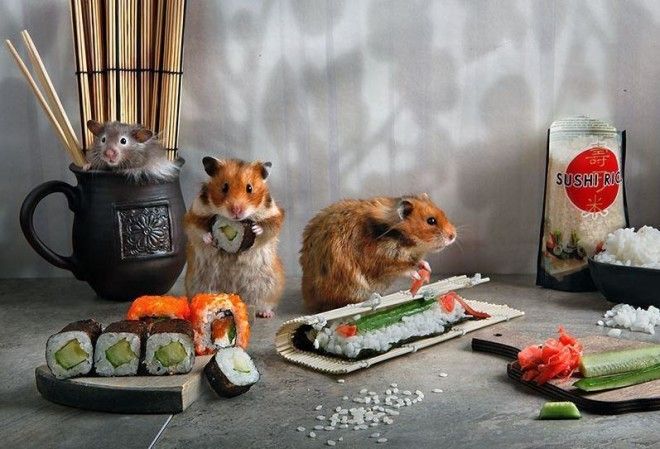 The laundromat was broken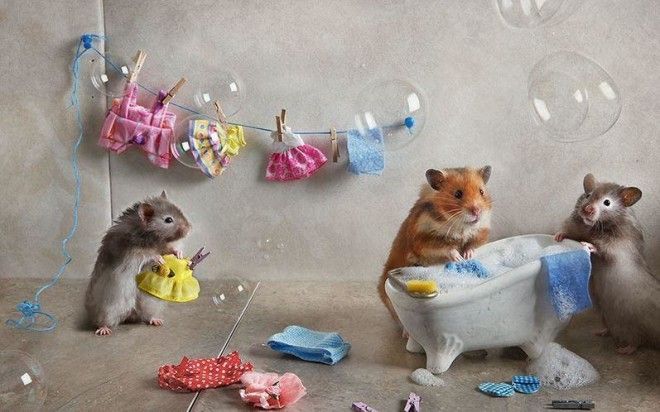 A bit of nibble while we wait for that sauce to cook…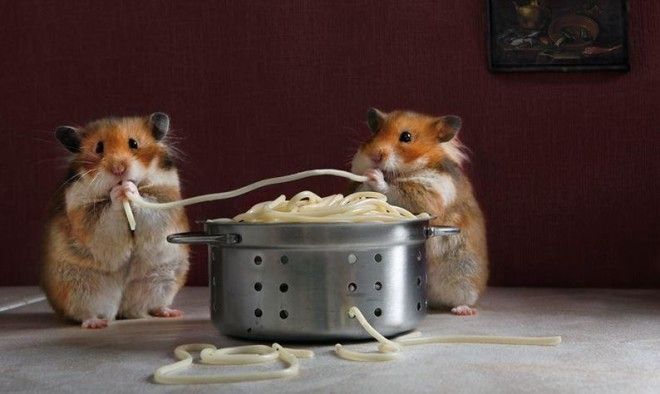 Preparing the babies for their afternoon nap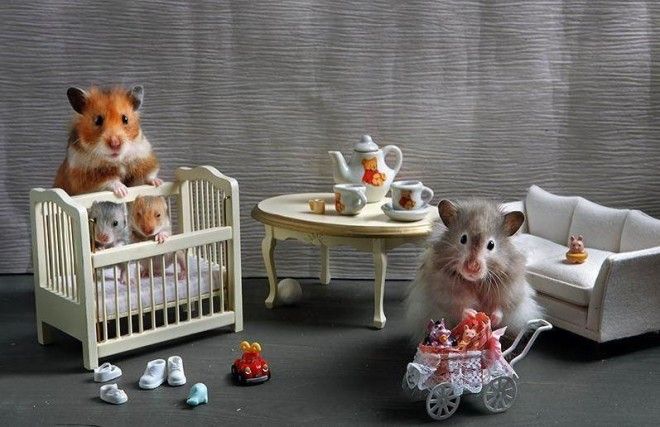 Still hungry!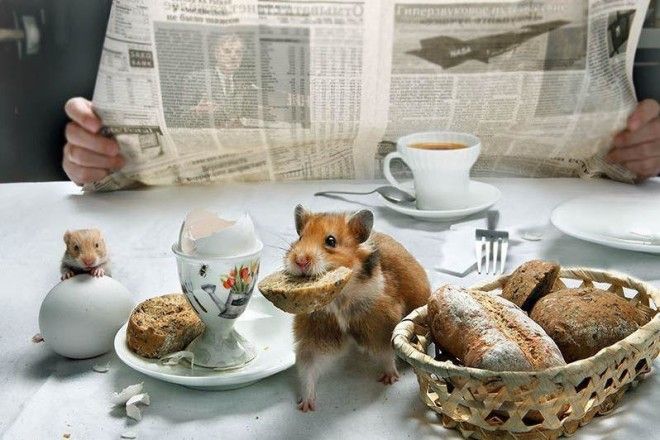 What?! We stay true to "An apple a day…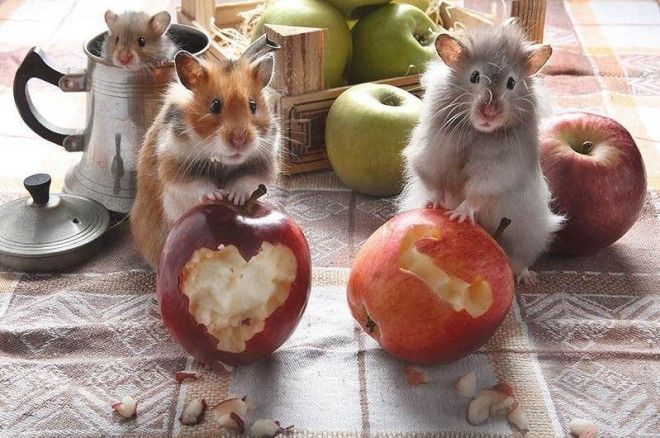 And she said it will only take 15 minutes…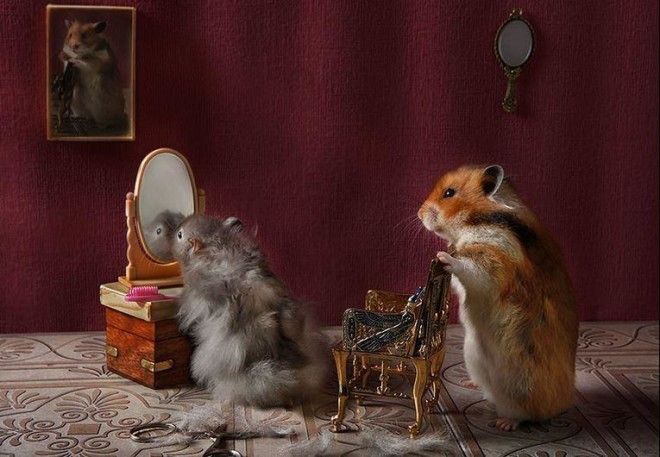 A broccoli risotto is on today's menu
Sunflower or pumpkin? Can't decide – let's do them both!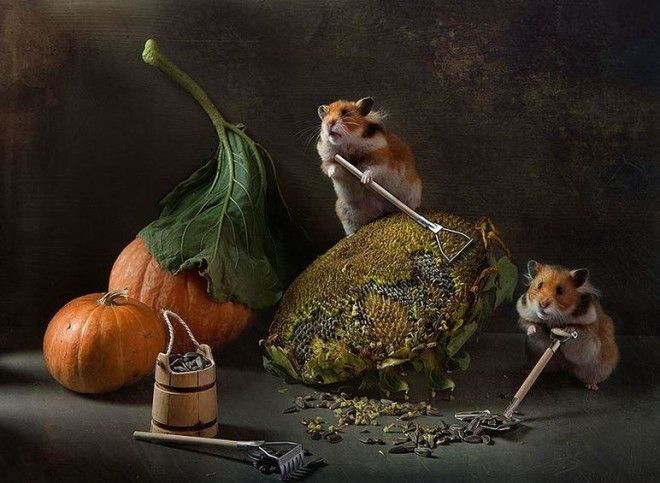 Heading down for some refurbishment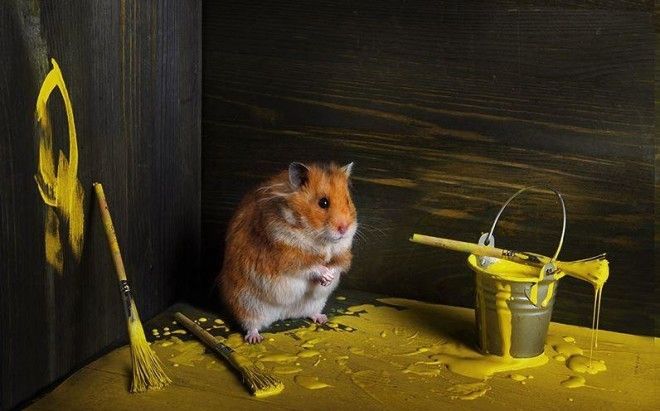 Special treat today – baby corn!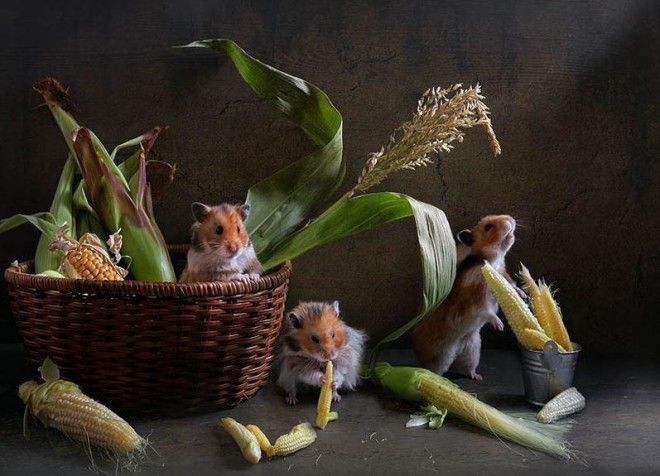 This is how they decorate a Christmas tree in Hawaii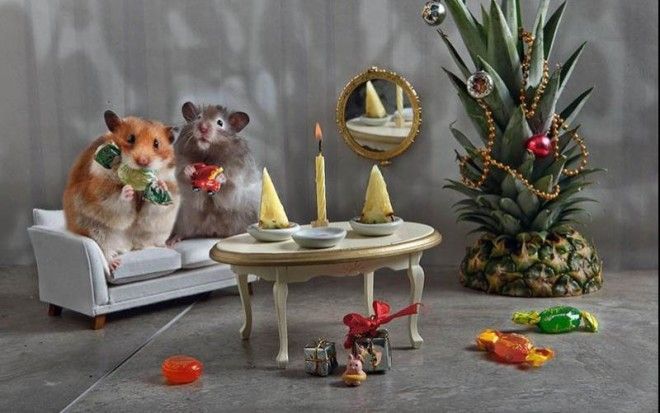 We pay attention to each shoe crease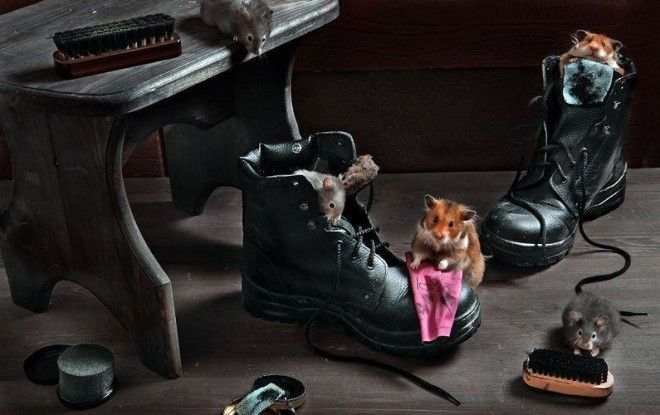 Bagels and yoghurt breakfast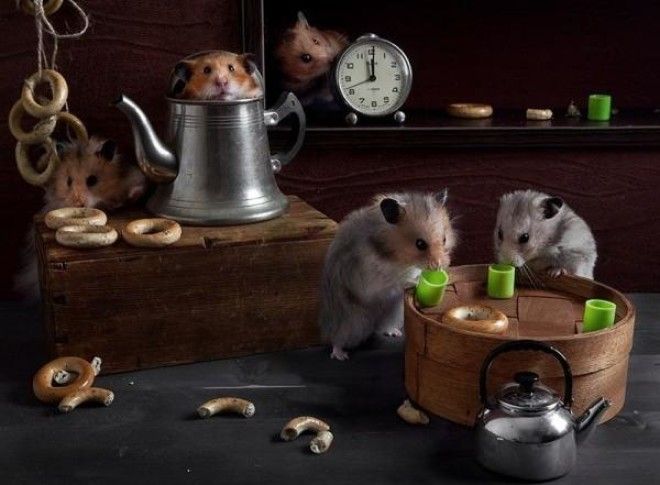 We squeeze!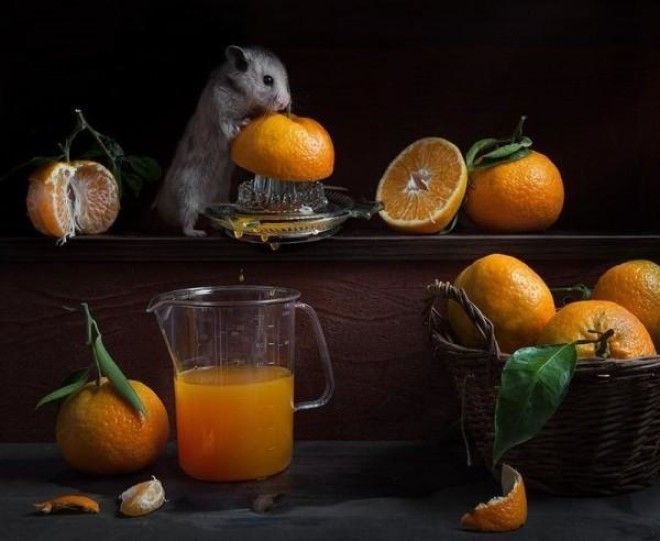 Just checking over pantry supplies left from Halloween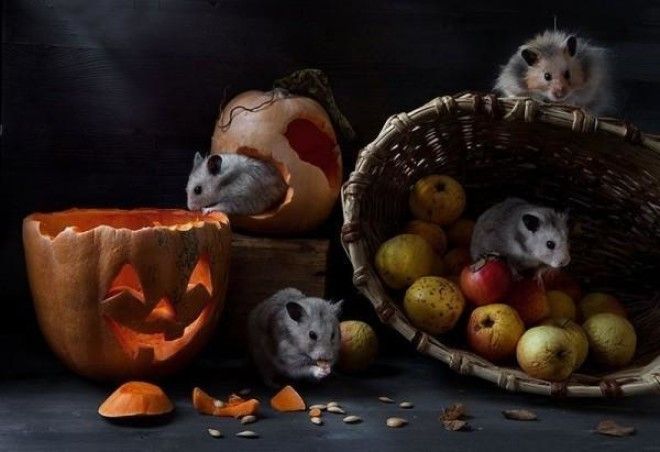 Plenty of apples left for a pie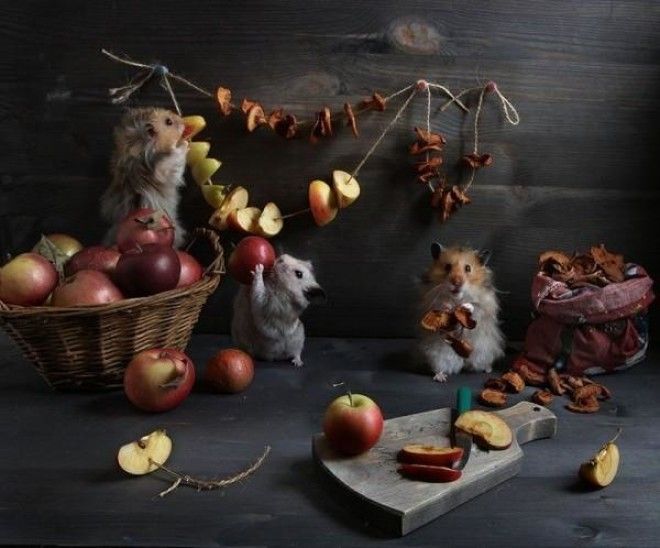 While we baked the clothes got dry – ironing next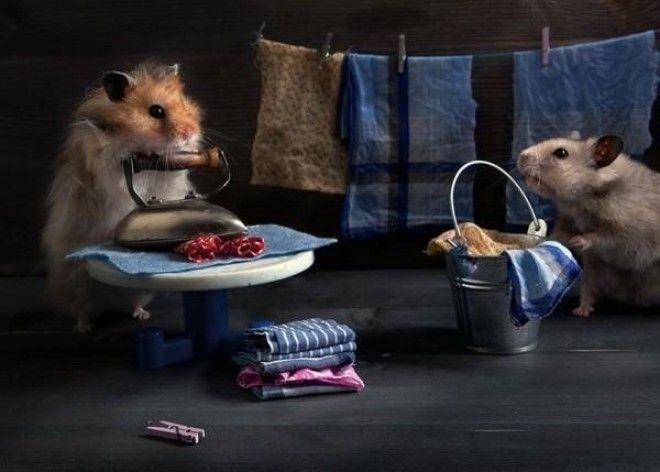 Hmm.. I feel like someone is watching me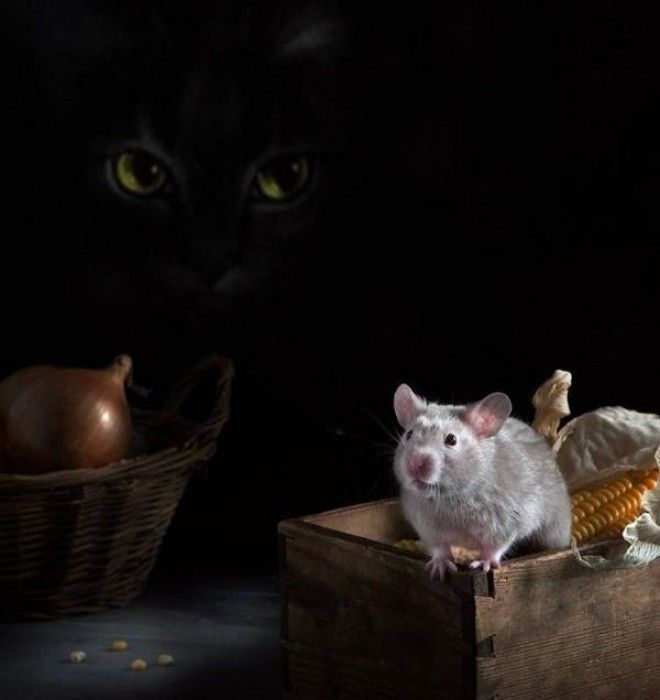 It wasn't us!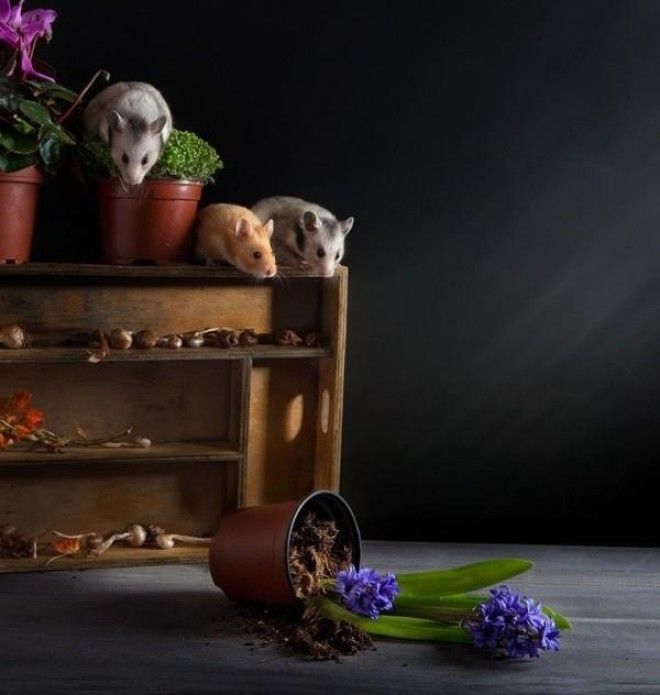 Yummy – strawberries!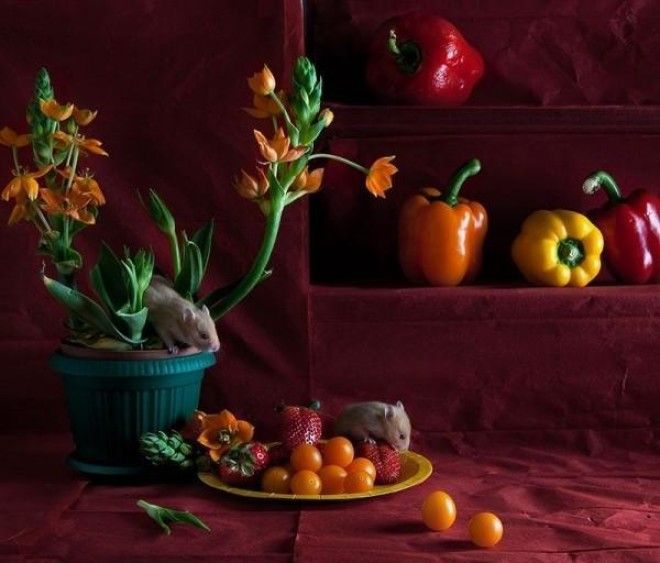 Let me share my fried eggs special touch – shhh, it's dill!