Ready to get knotty? Thought so! I love braided hairstyles and I'm also a big fan of big buns so when you put the two together you get the perfect hairstyle that not only looks good but is also quite functional.
I'm all for big, poofy hairdos, but we need our hairstyle to be as versatile as we are. I invite you to scroll through these beautifully braided hairstyles and try a look that speaks to you!
1. Rosery Braided Bun Hairstyle Tutorial

This look, which would look lovely on little ladies as well as the adults, would be perfect for a special occasion.
2. Messy Braided Bun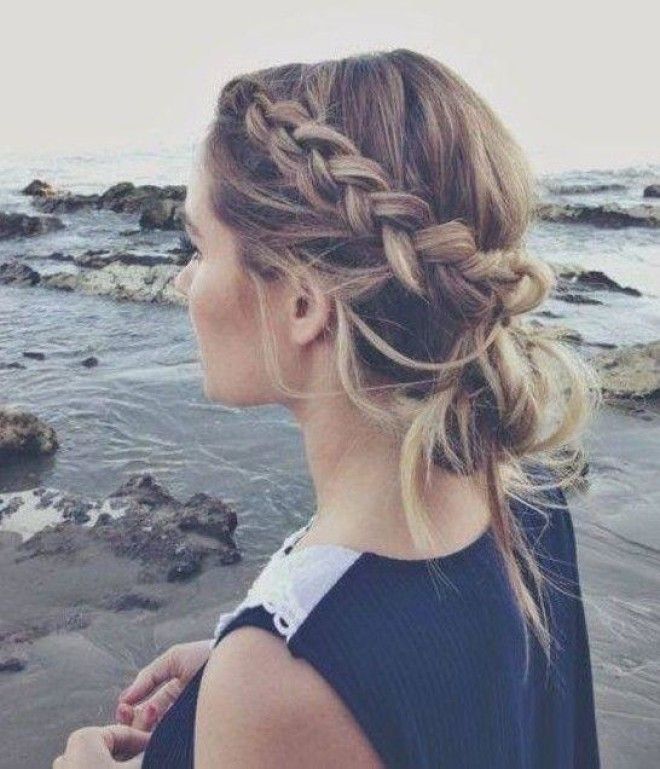 A chic braid paired with a messy bun looks effortlessly cool.
3. Braided Top Knot

I personally think this look would be great for work or school. The bun looks sophisticated, but the braid shows your creative side.
4. French Braid Bun Idea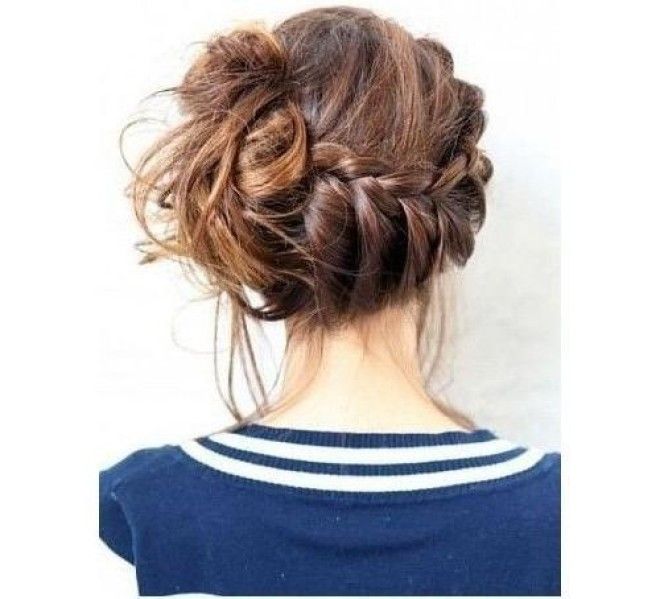 This is my idea of perfectly undone.
5. The Bigger, Better Bun

Do you like big buns and you cannot lie?
6. Braided Hairstyle for Medium Length Hair
This low bun is so versatile. You can easily wear this to for work and just as easily transition into after hours fun without missing a beat.
7. Double Dutch Braided Bun

This hairstyle looks like a fantastic way to style second-day hair.
8. Pull-through Braid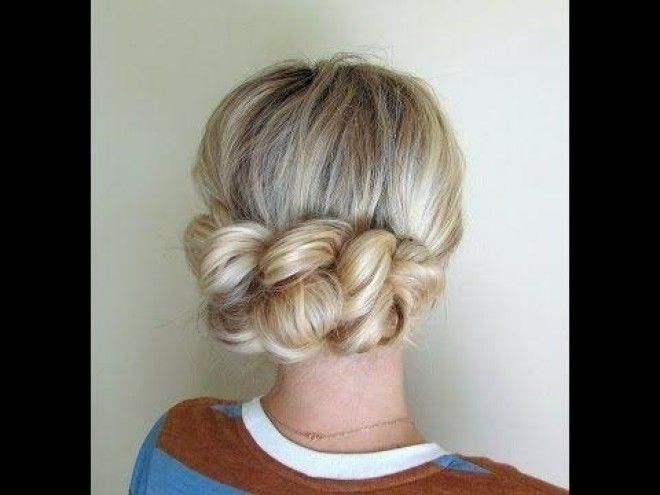 Watch this video tutorial to learn how to do this super cute bun.
9. Intricate Braided Side Bun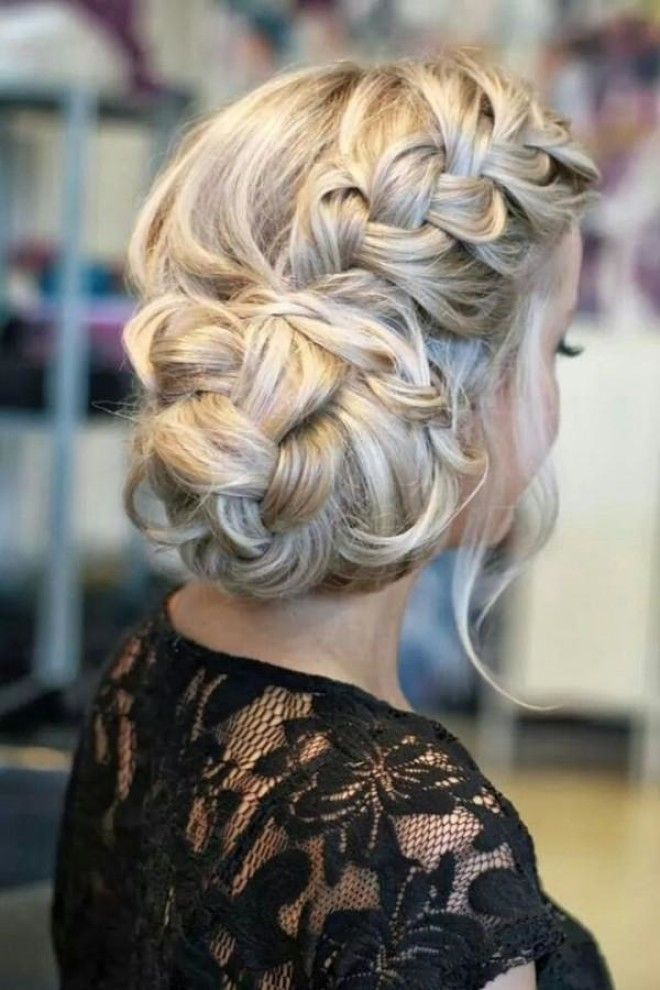 Perfect for a special date!
10. Chic Braided Chignon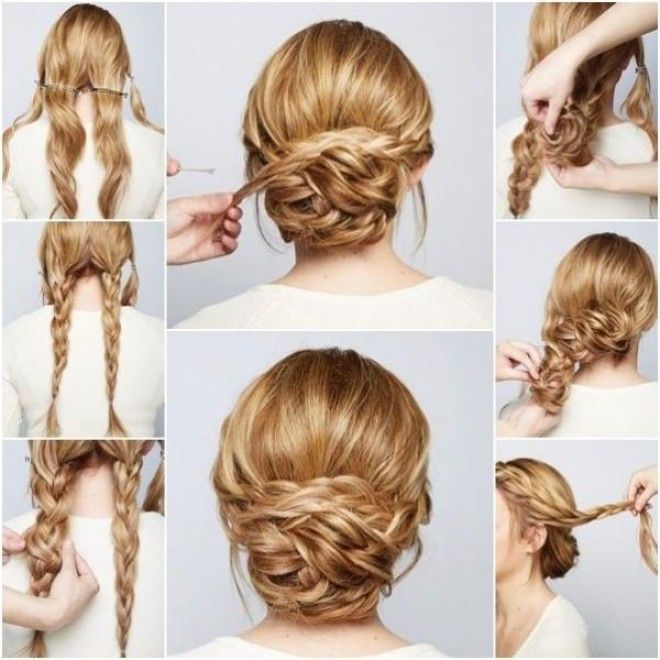 Let your friends and coworkers think you spend hours doing your hair with this detailed chignon.
11. Wrapped Bun
When you're in a hurry but still want to look pulled together, try this quick and simple bun.
12. Vintage-Inspired Braided Bun
Another plaited look that works well on the kiddos and the grown-ups.
13. Tuck and Cover French Braid Half with a Bun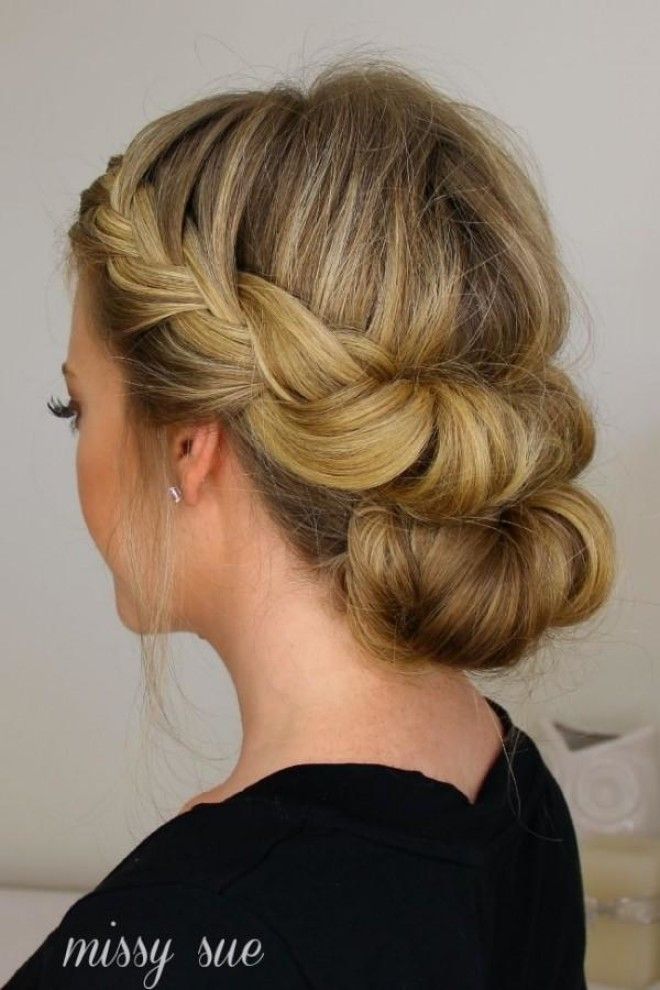 Get your tuck and cover on with this beautiful braid.
14. Messy Braided Bun Hair Idea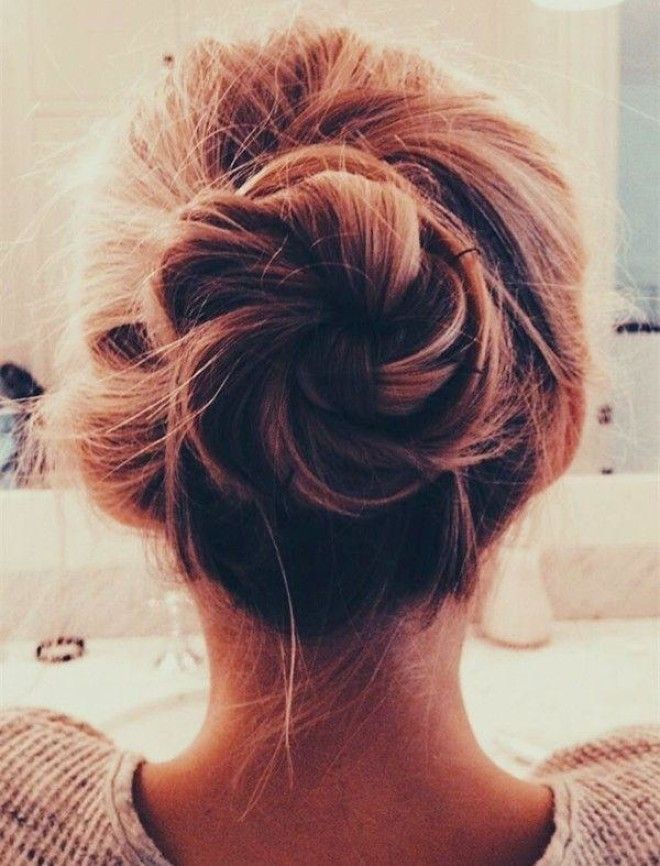 The bun reminds me of a rose. Do you see it?
15. Braided Tucked Bun

Understated and refined.
16. Fishtail French Braided Bun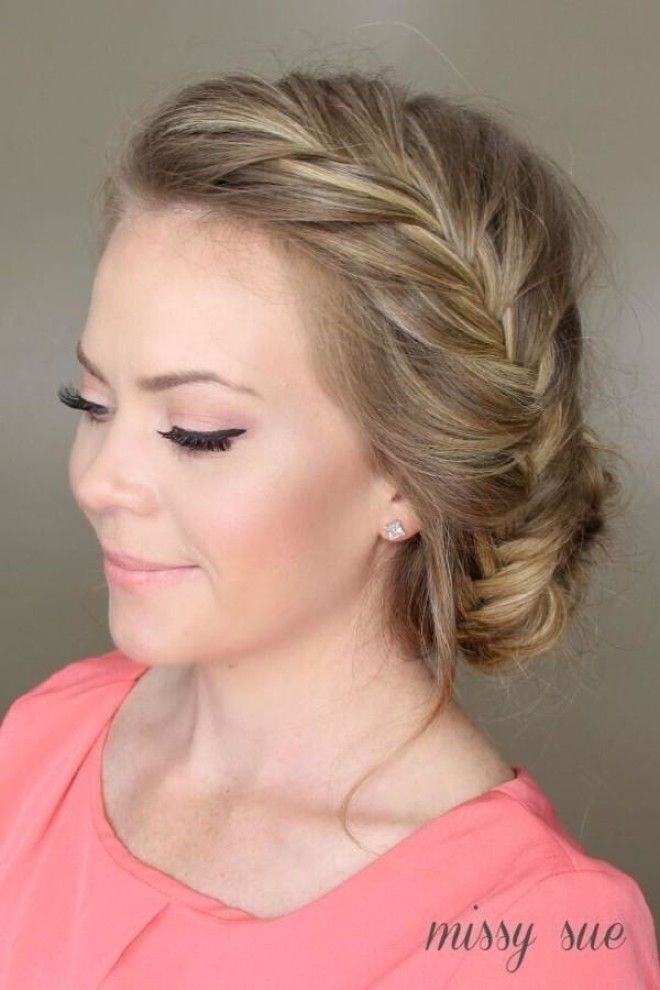 I love fishtail braids and this one frames the face perfectly!
17. Flower Braid

So this hairdo was filed under "lazy hairstyles," but it honestly look like you really put a lot of effort into it!
18. Messy Braid Bun for Medium Hair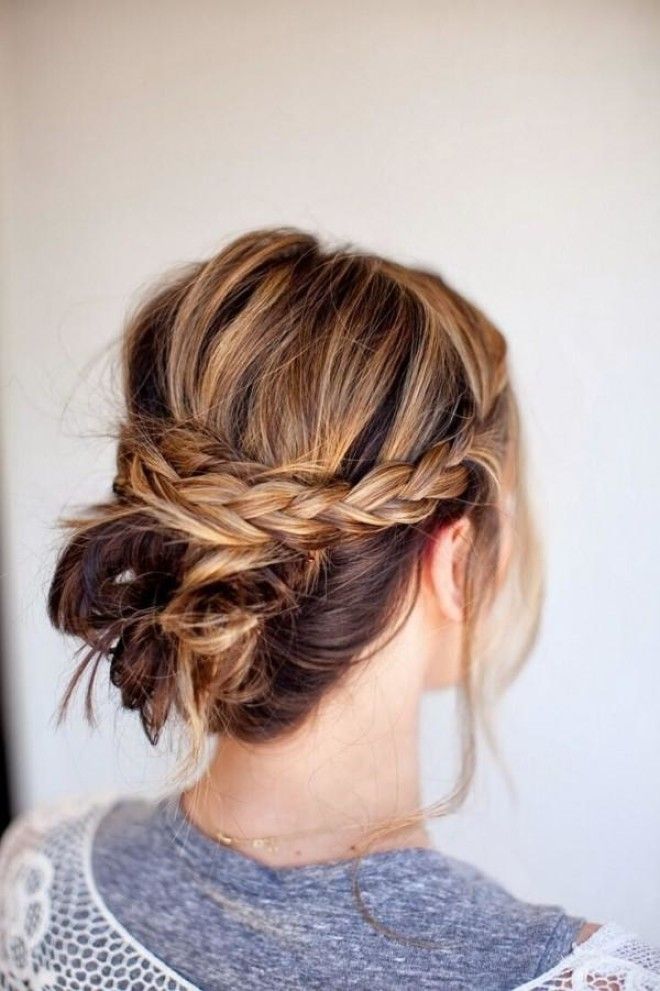 Knotty but nice.
19. Messy Bun with Braided Wrap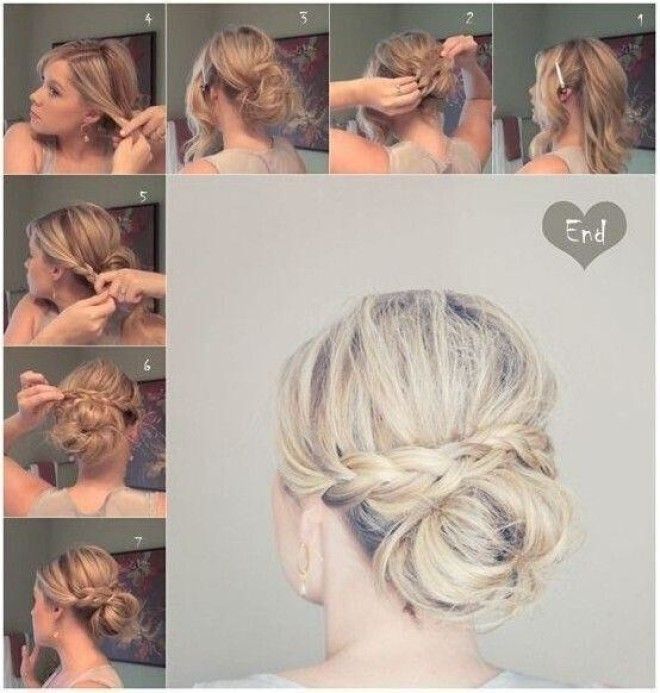 I've come to the conclusion that everything looks better when you wrap a braid around it.
20. The Braided Ballerina Bun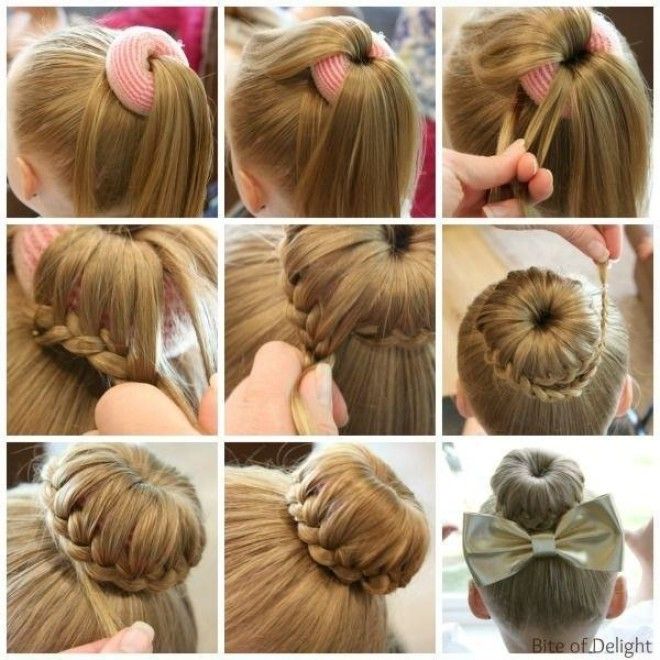 Another hairstyle for busy gals. Although the model is a kiddo, I think it could easily work for an adult.
21. Half up with a Fishtail Braid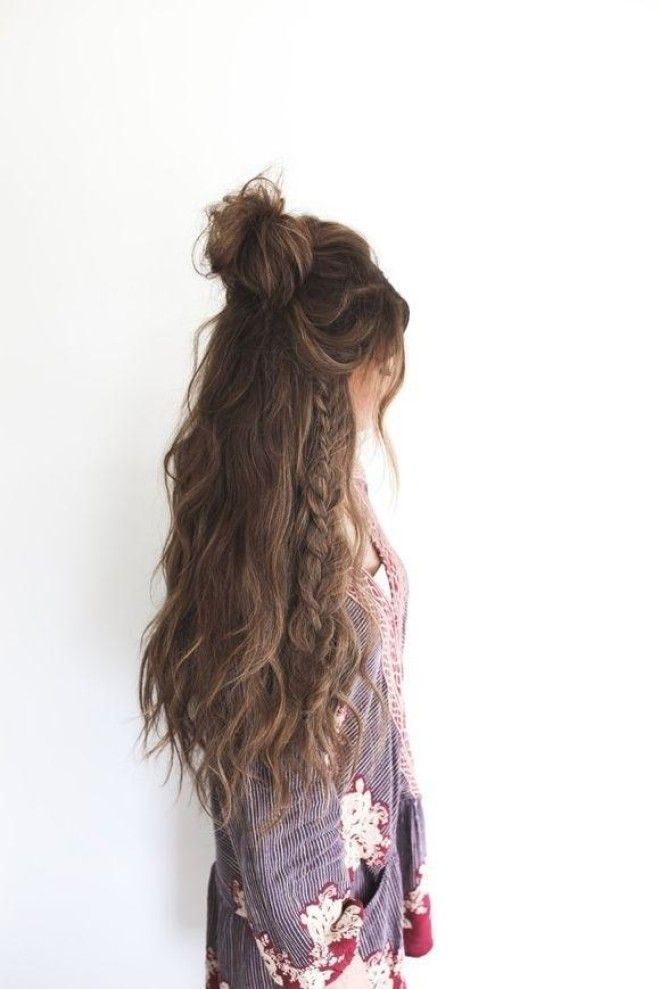 Half-up hairstyles are one of my faves because they look cool yet unpretentious. This look combines trends waves, a braid, and a bun.
22. Lace Dutch Crown Braid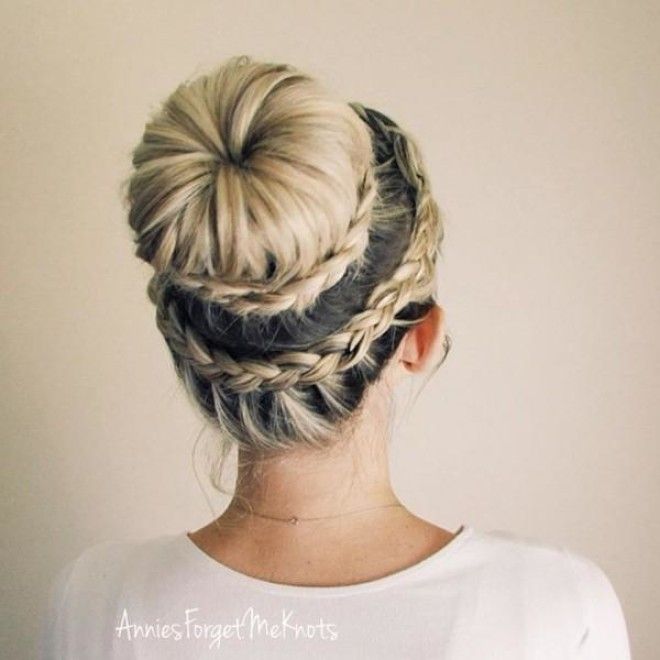 Wow! Watch this tutorial on how to recreate this big ballerina bun.
23. Messy Braided Updo

I am so in love with the many braids incorporated into this messy updo!
24. Tie the Knot Braided up-do

Wear this interlaced look to all your summer events.
25. Braided Ballerina Bun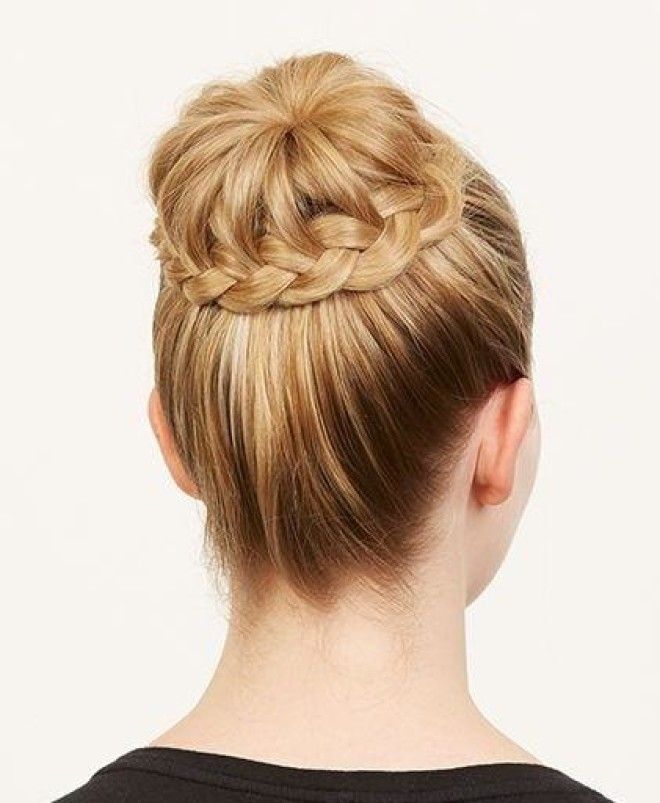 This isn't your ordinary braided bun. Take a close look to see the pretty details.
26. Braided Updo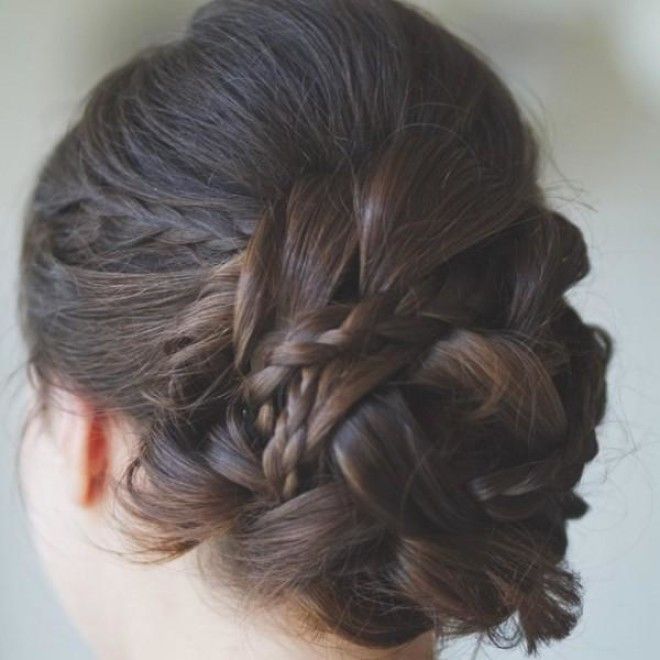 Wrap up strategically placed mini braids for a textured bun.
27. Low French Braided Bun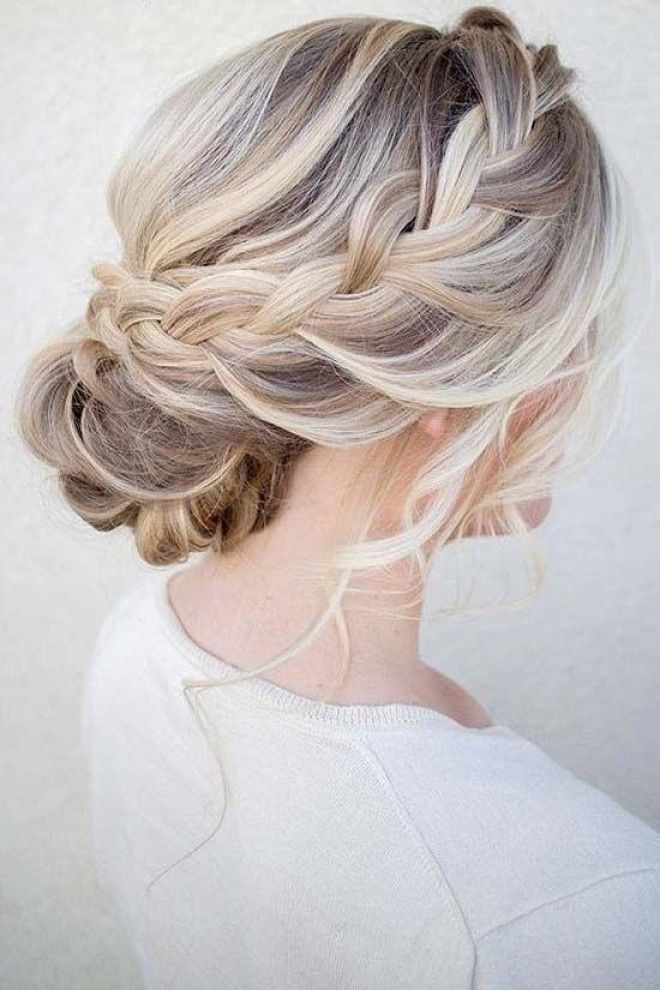 A loosely braided updo for date night.
28. Two Dutch Braids & Low Messy Bun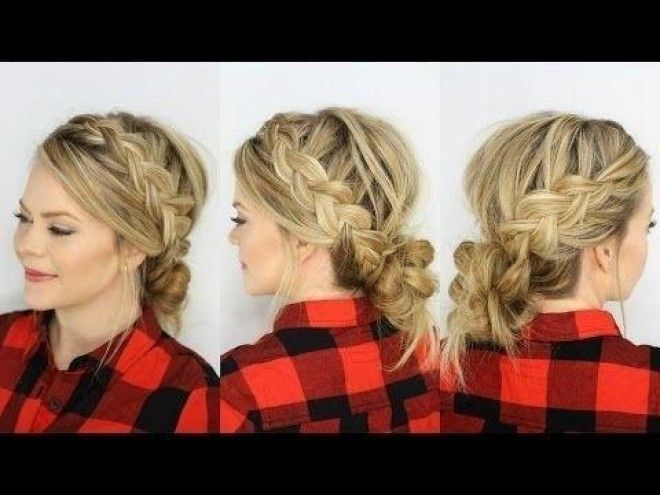 Another video tutorial that shows you how to achieve this messy yet detailed look.
29. Pancaked Hair Bun of Braids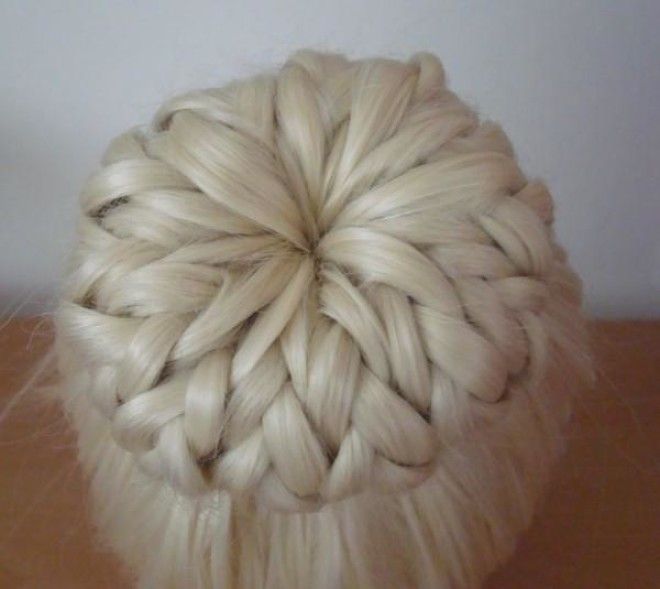 Holy braided bun! This elaborate braid really elevates the look.
30. 5 Strand Braid Bun

Stitch up your hair for a pretty plait.
31. Reverse Braided Bun Hair

I've always admired this look. It combines the wholesome French braid with an undone bun.
32. Messy Beach Bun

A messy bun that allows for quick dips in the water and lounging with friends.
33. French Braided Bun

Perfect for those upcoming weddings!
34. Dutch Flower Braid

Watch this video to learn how to recreate this braided style step-by-step.
35. Tuxedo Braid

A different take on the reverse braided bun.
36. Pull through Braid Chignon

Wear the braided portion down or put it up in a chignon. Either way, it's a winner!
37. Wispy Braid and Low Bun

Add a few hair accessories to add even more interest to this braided look.
38. The Triple French Braid with Bun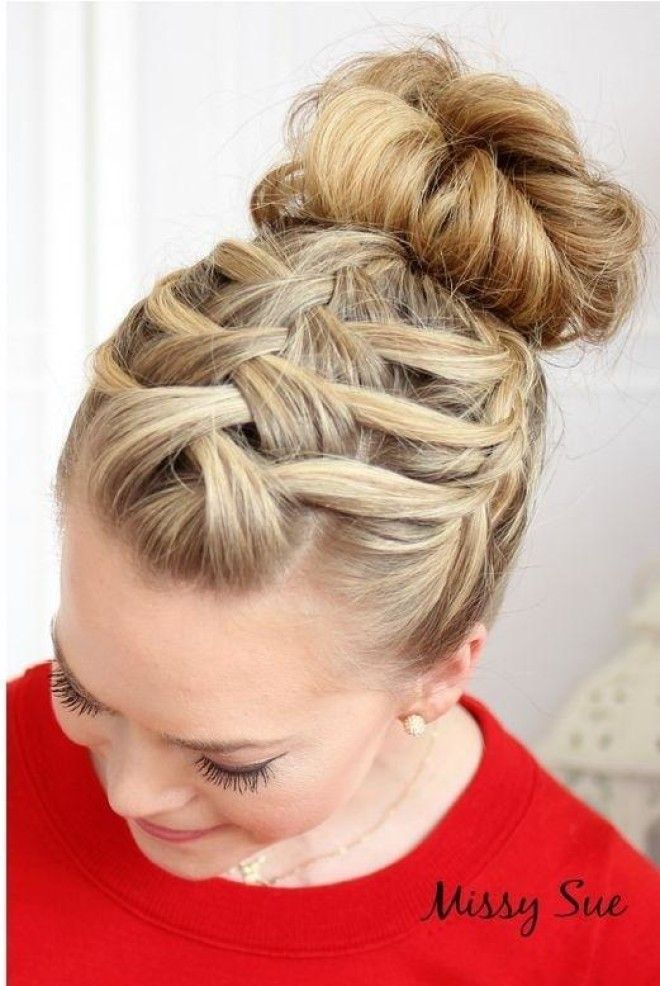 Three French braids with a bun on top to keep every strand of hair out of your face.
39. Side Braid into Messy Bun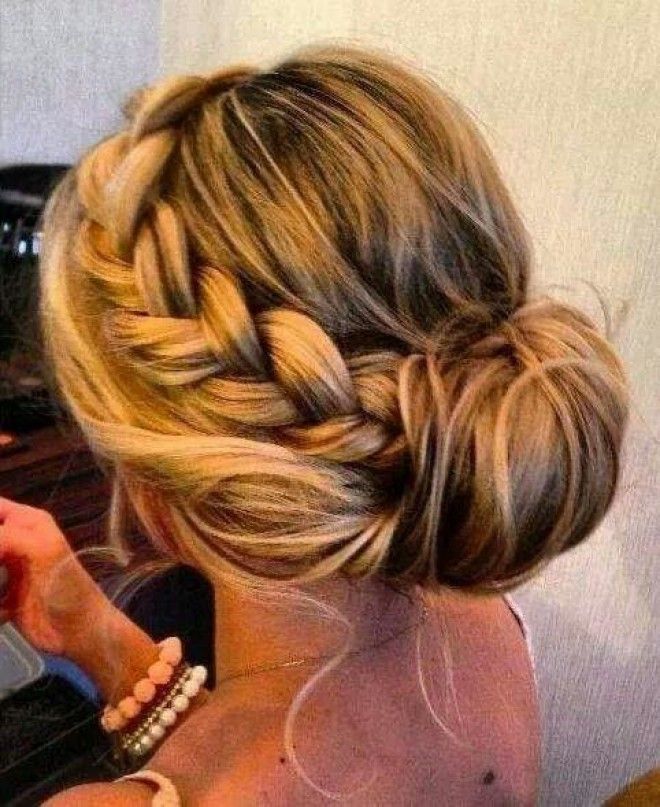 Laid back and sexy.
40. Braided Top Bun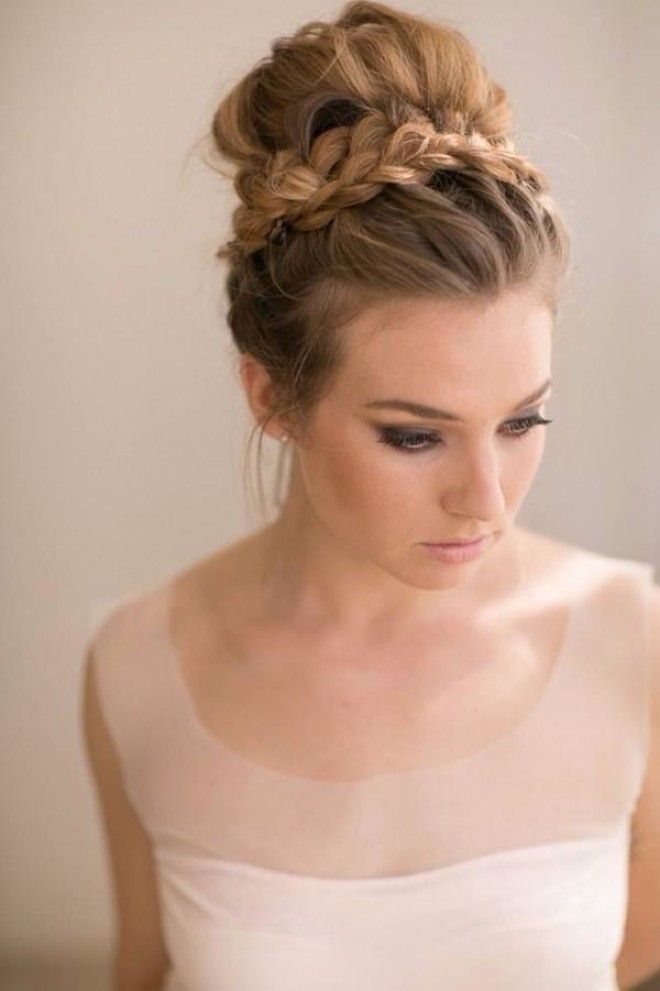 An elegant top bun accented with braids.
41. Chic Braided Bun Hair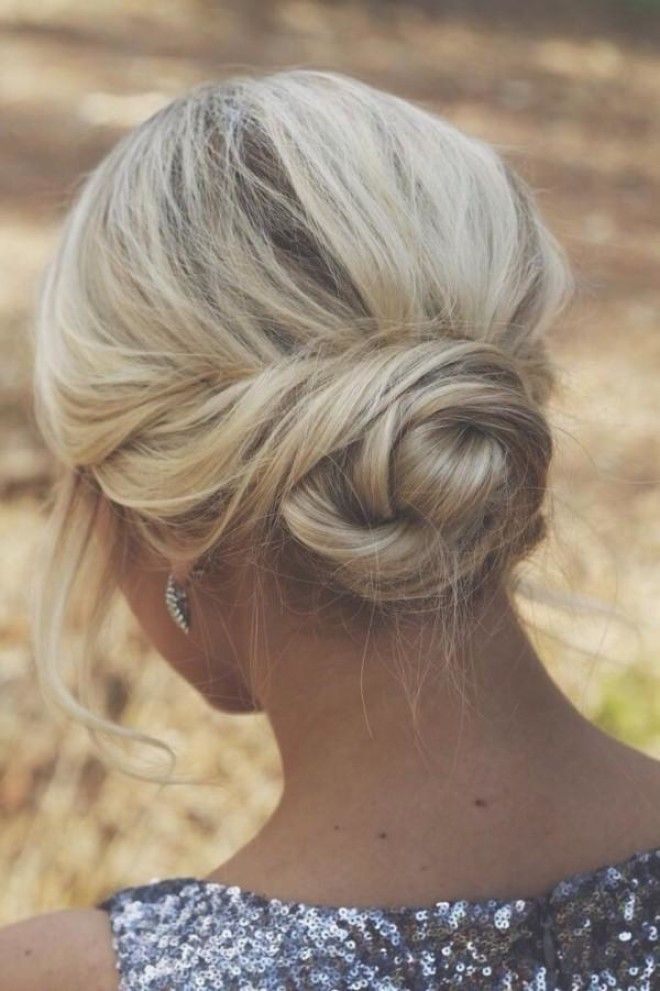 Although this hairdoisn't technically braided, it's an easy way to create a chic updo for long hair.
42. High Crown Braid

A step-by-step tutorial on creating a romantic braided updo.
43. Dutch Braids and Low Messy Bun

A low key hairdo you can dress up or down!
44. Two Minute Braided Bun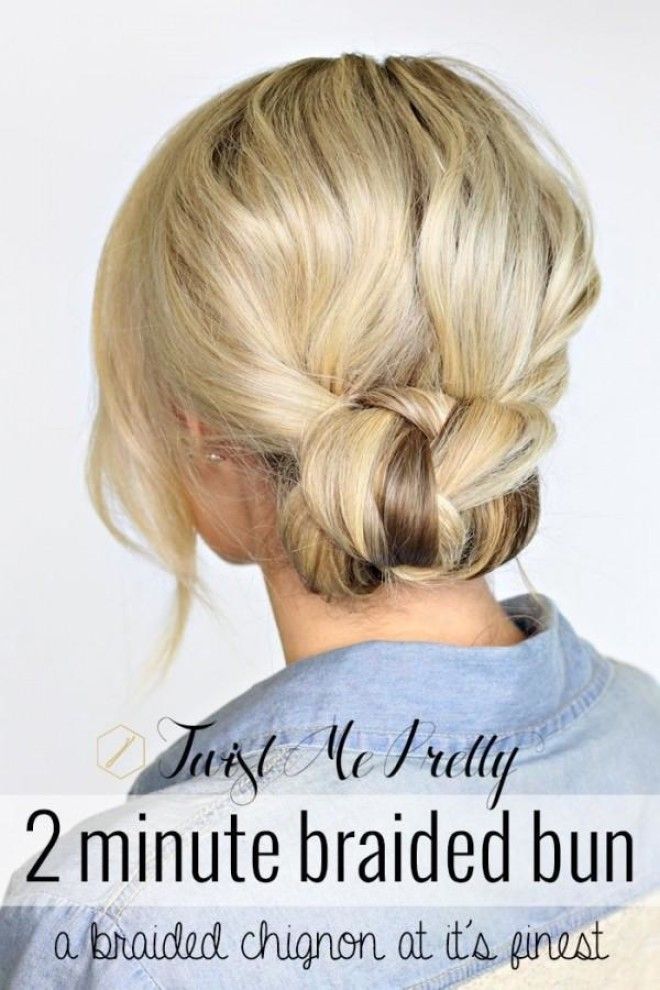 A bold, braided chignon that works well with clean or dirty hair.
45. Sock Bun with Braid

You might be over the sock bun, but this braided twist makes it fresh again.
46. Starburst Braided Bun Hairstyle

The perfect braided bun for long hair.
47. Three Ponies Braid Bun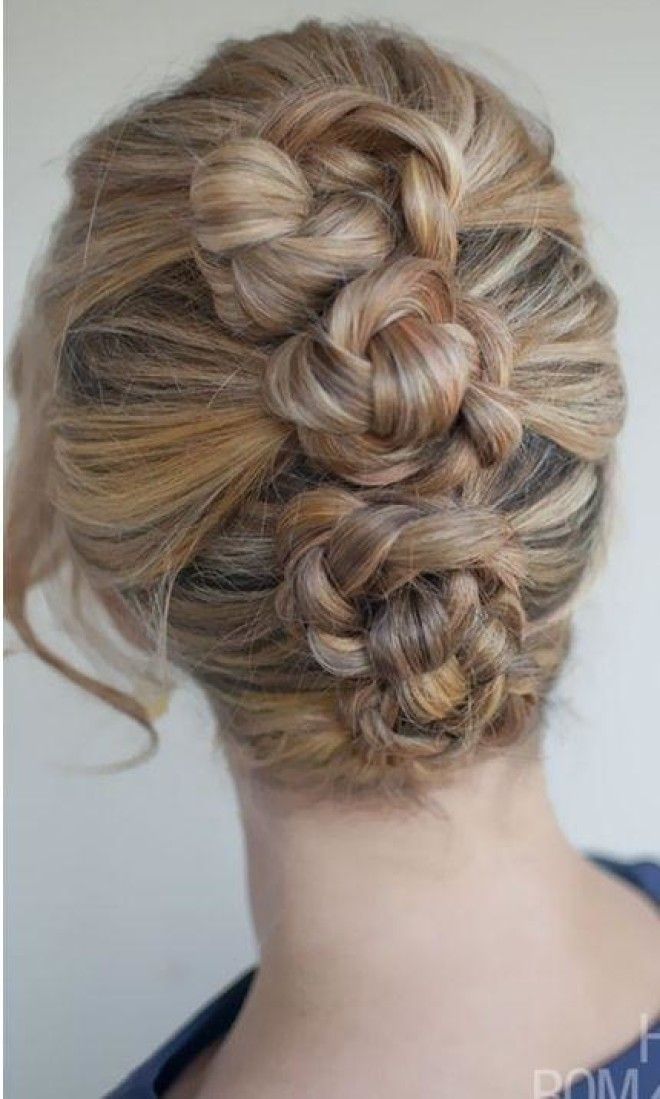 Such a fun twist on the braided bun.
48. Quick and Easy Braided Bun

Perfect for those days you're short on time.
49. Twisted Top Knot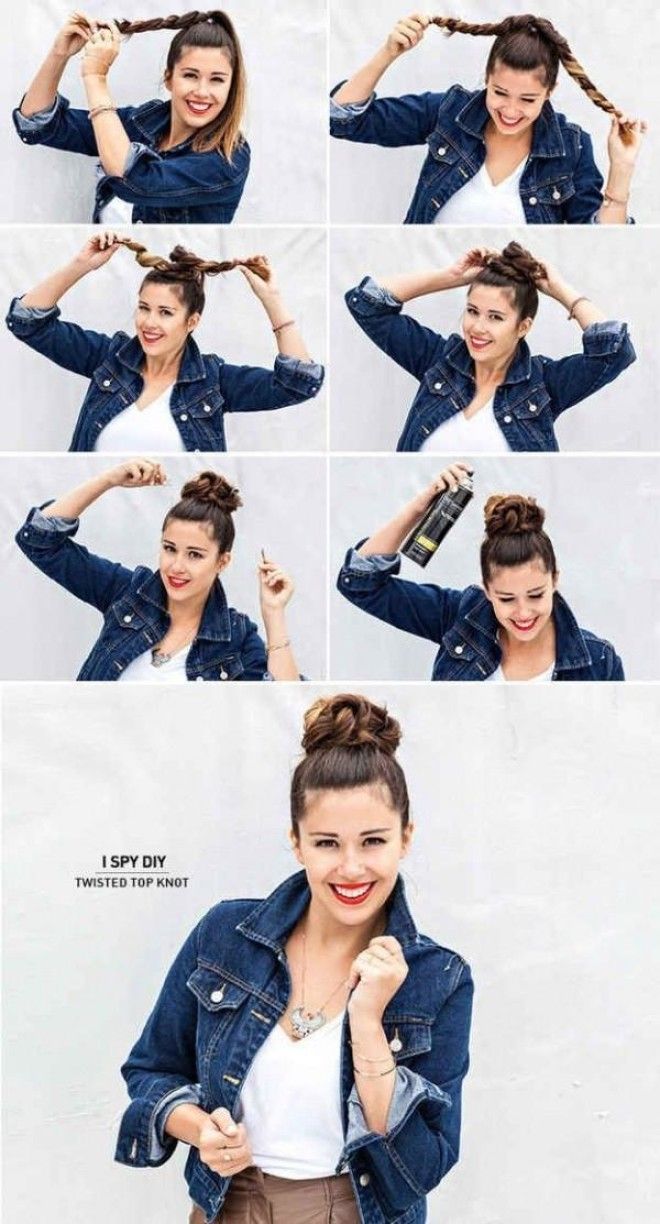 No need for a boring hairdo when you create a twisted top knot.