Dubai wants you to "experience amazing", starting in October. How? With the opening of the Dubai Parks and Resorts, a $2.8 billion amusement park project — just the latest in the mega-city's continuing attempt to remain at the cutting edge of luxury and massive scale development.
The park will be something of a grab-bag of themed zones and attractions, from a Legoland water park to Bollywood-based rides. 100 different attractions are planned. Dining and lodging will also be offered on-site, and with 25 million square feet of land to work with, there will be plenty of space.
This all comes as an effort from Dubai to make the city into a true tourist destination, instead of just a business stopover.
The theater complex is inspired by the design of India's famous Taj Mahal.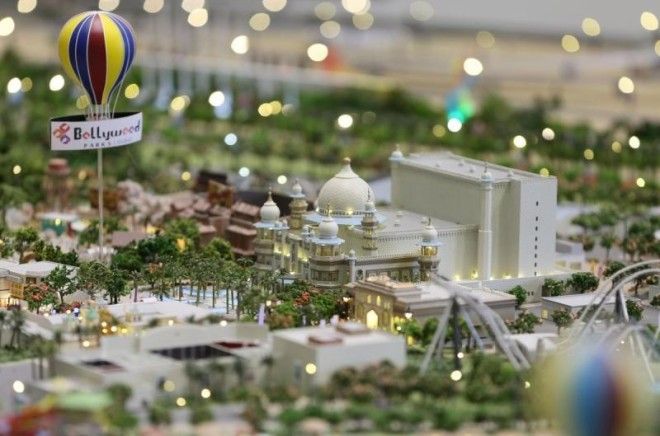 A massive water park and LEGOLAND are in the works.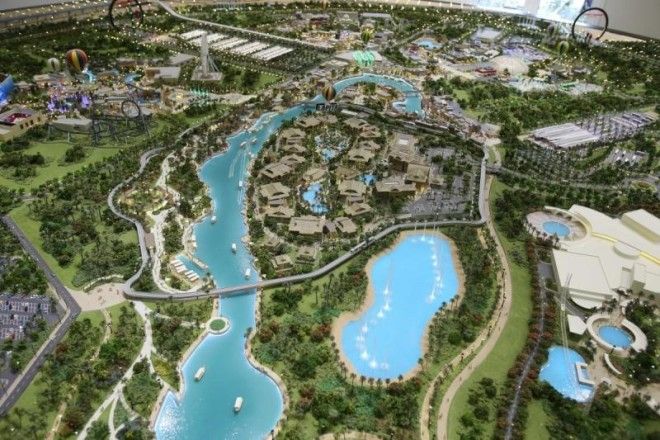 Hollywood-themed and Bollywood-themed zones will make up the bulk of the rides.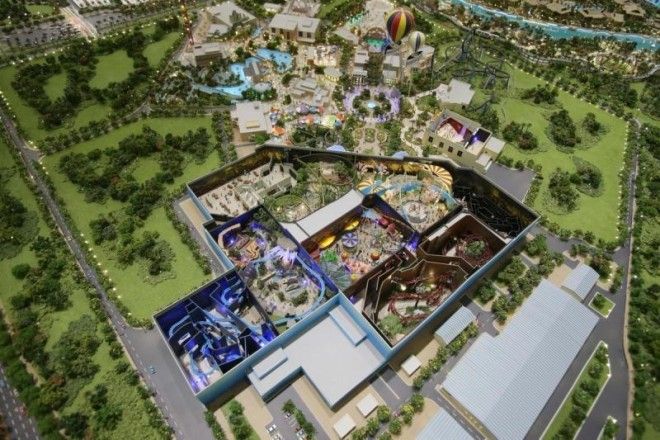 It's a massive undertaking, but it's pegged to open in October of this year.