Sometimes, there is actually more room in your home than you may have thought. All you need to do is figure out how to properly utilize the space to make the most out of the area.
That's exactly what one couple figured out while they were attempting to fit the needs of their growing children while living in a two-bedroom townhouse. As they figured out, the biggest unused area in their small home just so happened to be the foyer over the stairs.
Any foyer ceiling space in a two-story home is already an awkward space to decorate. Other than having a chandelier installed, the space will mostly just gather dust because there's just not really a ton of great options.
This husband and wife, with the help of a handy father-in-law, built a fantastic loft instead to really get a great use out of the awkward space that would make the entire family happy.
When they were finished, they effectively built the perfect area for the kids to play and the adults to get a little work done. By not wasting an inch of the space in their home, they also managed to really spice up their home and get rid of a dull, boring entryway at the same time.
The before and after photos show the awesome transformation.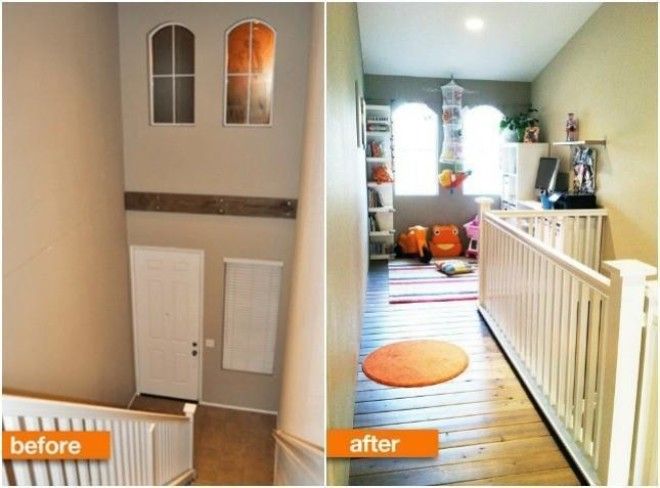 The extra space after adding railing become an extra work space as well as kids playroom, with the perfect use of windows, enough room for toys and a fun play area, while one side is dedicated to storage and a great office with bookshelf, computer and printer.