The city of Dubai has been in the spotlight in recent years due to the amount of development that goes unmatched in the rest of the world. Between the world's tallest building and islands shaped like palm trees, there are some pretty good reasons to book your next trip to the desert oasis. Although, when you do go, make sure to bring your cash, because it is certainly not a place for the cheap and stingy. From gold spa treatments to a US$1,000 cupcake, check out 10 of Dubai's most decadent things.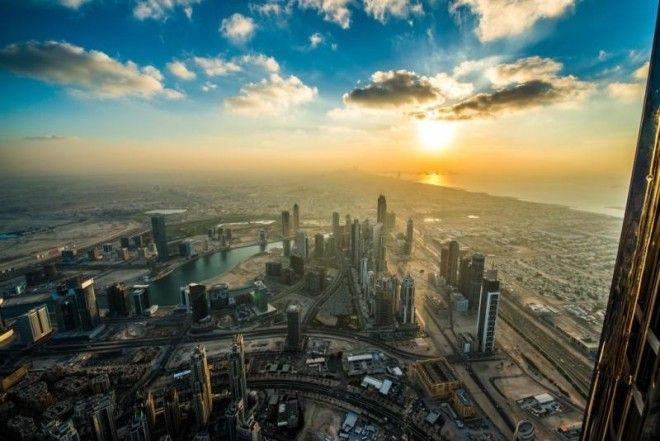 Private Manmade Islands
By now you're probably tired of hearing about the Palm Islands of Dubai, but seriously, does it get much cooler than a giant palm tree shaped island? Costing US$12.3 Billion to construct, the island was built from sand and concrete tetrahedrons brought in from offsite. The island isn't small either, just take a look at the scale in the picture below!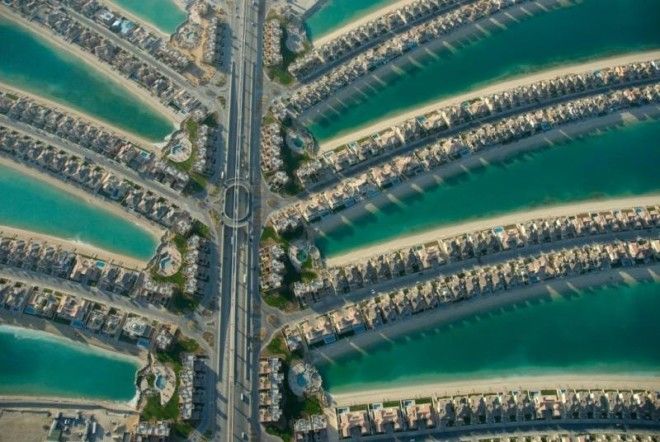 Gold Spa Treatments
Even the manliest of men would want to get a rejuvenating spa treatment with gold. For US$500, the Raffles Hotel offers a 24K gold facial which they claim will make your skin look better than ever. Can you think of a reason not to spend US$500 covering your face in gold?
Because we can't.
Cocktails made with DiamondsFeaturing a 1906 Vintage Cognac, the Burj Al Arab hotel will serve you up a cocktail in a glass adorned with Swarovski diamonds. When you're as rich as some of the people in Dubai, you can afford to put diamonds in everything, even if it seems just a little bit unnecessary.
World's Tallest Building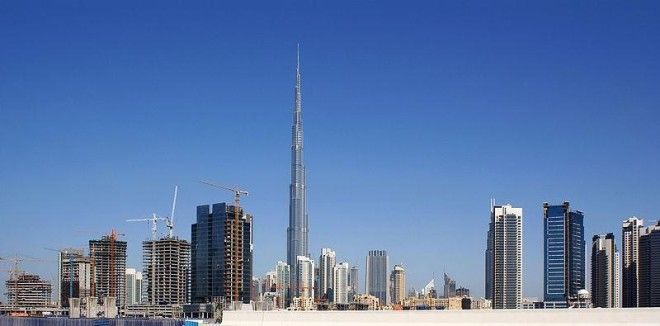 Pictures don't really do this building justice to just how tall the mega structure is. In fact it is so tall, that Muslims fasting for Ramadan in the upper floors have to fast for 2 minutes longer due to the varying times of sunset.
Most Luxurious Hotel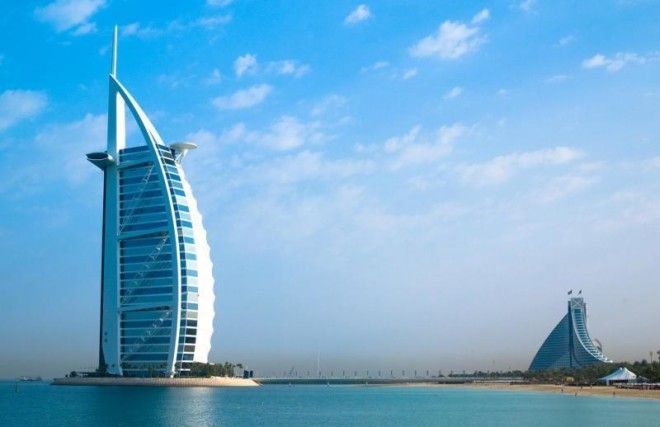 The Burj Al Arab claims itself to be the world's most luxurious hotel, and we're pretty sure you'd agree if you ever get to stay there. From iPads to the supporting columns, it has all been adorned in 24K gold leaf. You can even take a day trip to wherever you'd like in their Rolls Royce or private helicopter.
New World's Largest AirportCurrently undergoing a US$32 Billion expansion, the current airport will become the world's largest airport once completed. Having a total area of 140 square kilometers, the airport will be able to handle upwards of 120 million passengers per year.
Dubai's Exotic Police Cars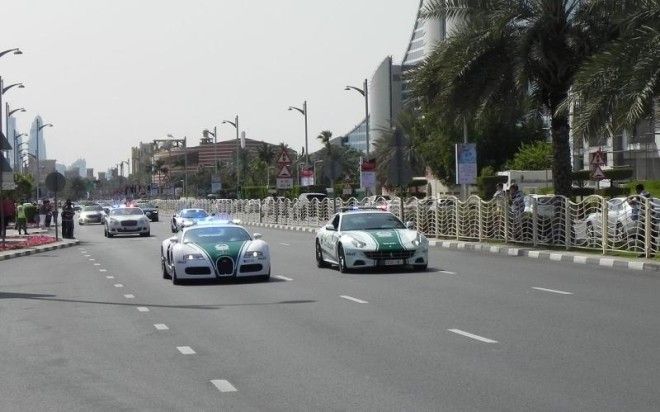 Even the police of Dubai drive some of the most expensive super cars on the market today. From Bugatti to Ferarri, the force has a wide range of luxury cars. Good luck getting away though, the Bugatti Veyron [left] can go 408 km/hr at top speed. However, at this speed, the car burns a full tank of gas in just 12 minutes, so maybe you do have a chance.
An Indoor Ski Resort in the DesertWhen you're stranded in the middle of a super hot desert, apparently all you dream of is being on a nice cold mountain top with a set of skis. The lack of mountains, and let alone snow in Dubai didn't stop the city from building a ski resort. Featuring 5 different runs, the man-made mountain even has a freestyle area.
A US$1,000 CupcakeBy now, you've probably figured out that if a food costs a lot of money, it's probably dipped in gold or made with diamonds. The Golden Phoenix is a normal chocolate cupcake adorned with strawberries, with one 'minor' difference, everything is covered in edible gold. If taking out a small loan to devour a cupcake is something you want to do, then this one is for you.
World's Largest Mall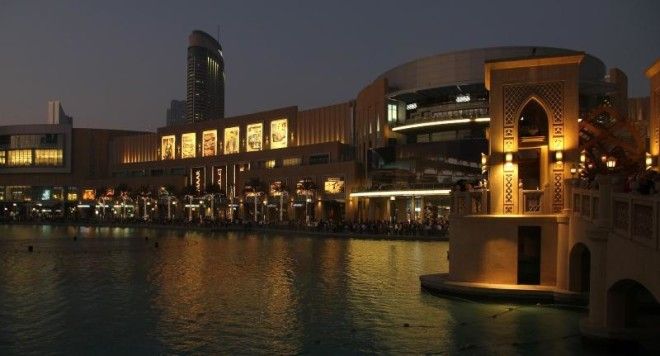 Totaling 550 thousand square meters, Dubai's mall is the world's largest. When you already have the world's largest mall, the next logical option is to build an even bigger mall. That's exactly what they're doing. Announced in 2014, the city said they are beginning construction on a new ultra mall totaling about 4.5 million cubic meters of interior space.
The city of Dubai is home to some of the most expensive, luxurious amenities, and you may just have to book your next trip to experience them all.