I love this pergola firepit with built in screen, swing around, and chair. It's impossible for me to have such big pergola in my house, but if only we can have one in our community. It's so idea for an outdoor party, even stay late at night.
To make this, Place a stake in the center of your build space and make a circular layout, install 8 level posts around the circular with equal intervals. Make the pergola and assemble swings. The firepit is easy, and you can choose whatever design you like. For single house, we can make the circular small and hang easy swings from recycled households for kids.
Welcome to Stillwater Farm! We are Brett and Lauren Ashworth from Birmingham, Alabama, and we're self professed Remodelaholics! We purchased our first historic fixer upper in 2011, but lost the home in a tornado just three months later. After a long search for the perfect property, we now live in our dream farmhouse and absolutely love it.
Brett is a career Firefighter and is the overall facilitator and muscle behind
all-things-reno
at the farm. I work part-time and devote the rest of my time as a SAHM to our precious son, homemaking and cultivating our farmhouse dreams. We have a passion for restoration and we're eager to see our property transform. You can join us over on our blog as we embark on the ultimate DIY: Our 100 year old farmhouse!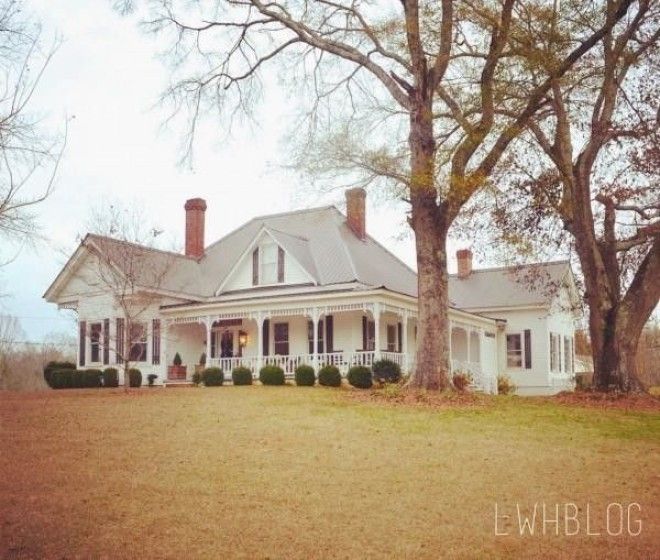 Without a doubt, one of our most beloved DIY projects and our favorite area to retreat on the farm is our outdoor pergola and fire pit. It is truly an outdoor oasis and an area we created for the sole purpose of bringing our family and friends together. It's a conversation piece around our small town and we love making s'mores, star gazing and relaxing here at the end of the day. We are so excited to collaborate with Remodelaholic to bring you this tutorial so that you can create a retreat like this to enjoy at your own home!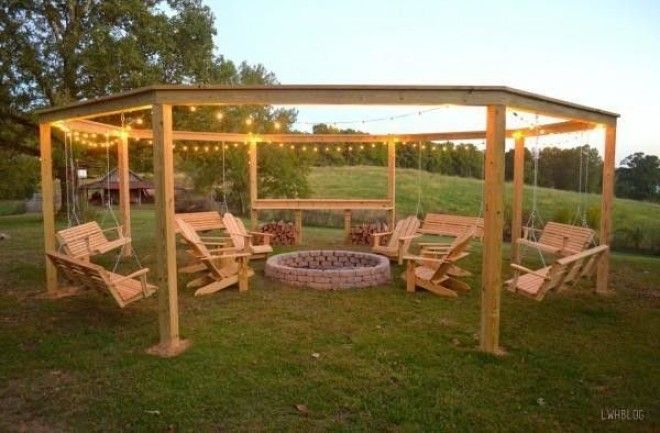 Time and Cost Breakdown:This depends on how hard you want to work and what your skill level is. If you have at least two individuals dedicated to the project who have general knowledge on carpentry and power tools, you can complete this project in a weekend. Because we were only working in our spare time (some evenings and weekends) and Brett worked alone many days, it took us about two weeks to finish our project.
Material Cost–
$1300 – All materials with the exception of seating and lighting.
(Six) 6 foot porch swings – $600-$2000 depending on where you purchase them or if you choose to build them yourself and what materials you choose to use. We purchased ours for $100 per swing.
(Six) Adirondack Chairs – $300-$1200 depending on where you purchase them or if you choose to build them yourself. We built our own and spent $50 per chair in materials.
$75 – Outdoor String Lights (optional)
Estimated Total Cost–
We spent approximately
$2,300.00
on our project. This includes daily equipment rental of an auger and all materials. No labor is included in this over all cost as this was entirely a DIY project. The cost for this project could range as high as $5,000 depending on potential labor costs, seating options and material choices.
IMPORTANT NOTE from the Lauren and Brett:
When we wrote the tutorial we had to recreate the drawing and material list in retrospect because the project was finalized prior to being asked to create the tutorial. We made a mistake that has been caught by a few readers who decided to replicate our pergola using our notes.
We do apologize for the confusion. We've meticulously reviewed our build process notes and noticed that during our progress, we had oversized the length between the posts. We corrected this by making the post aprox. 9ft apart center to center. However, we forgot to change our notes. We were working on the fly!
You have two build options: If the 8 post are placed aprox 9 feet apart the diameter should still work out to be roughly 22-24ft. If you decide you would like the post to be 12ft apart, the diameter will be roughly 30ft rather than the 24ft.
Hope this helps clear up any confusion!
What You'll Need:
Tools
Measuring tape
4 ft. level
mason's line
marking paint
speed square
reciprocating saw
corded drill
12? long 1/2? bit
skill saw/circular saw
drill driver
rotary level (optional)
auger
post hole digger
Materials
(based on an 8 foot diameter firepit and a 24 foot diameter pergola)
(17) 6X6X12 foot pressure treated pine beams
(10) 2X10X12 foot pressure treated pine beams
(2) 2X6X12 foot pressure treated pine beams
Two corbels
Quick setting concrete (two bags per post)
Approximately 100-125 stone landscape blocks
Liquid Nails Landscape Adhesive
(12) 1/2?X10? eye bolt with nut
4? exterior decking screws (5 lb box)
(5) Glass bulb string lights (optional)
Product Sources
Materials and hardware purchased from Lowes, Home Depot and Ace Hardware. Glass bulb lights purchased from Target and Cost Plus World Market.
From Remodelaholic: Please remember, this blog is for entertainment purposes only. As with ALL of our free DIY projects and tutorials, be certain to read over the complete tutorial before starting a project. Build at your own risk and be smart, be safe. We will not be responsible for any injury or damage incurred while following a tutorial from our site. None of our posts should be considered expert advice; please consult a professional when needed, read all safety and instruction manuals, and take all safety precautions. All projects performed following instructions found on this site are done at your own risk.
Tutorial StepsPrepare the areaChoose an area on your property to begin building your project.
Place a stake in the center of your build space.
The layout of the circular design of the fire pit and pergola will be referenced from this point.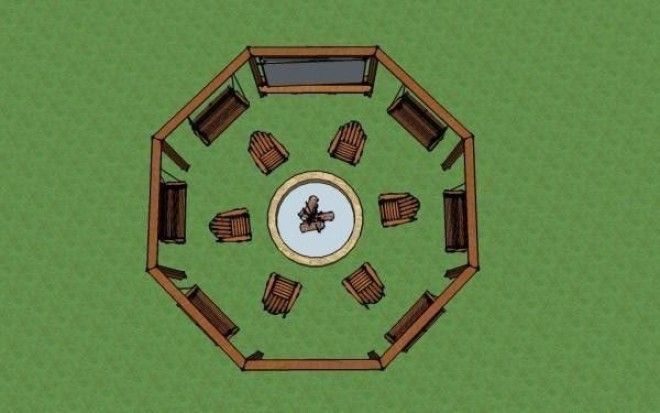 Using a tape measure, determine the radius of your fire pit and pergola from the center stake.
Mark the exterior points
using orange marking paint.
**The materials specified on this tutorial are based on the measurements required for our exact project. (4 ft. radius on our fire pit and 12 ft. radius on our pergola.) You can modify the design per your own preference.**
To mark the points:
tie a string around the center stake. Stretch the string out to the length of your first radial mark. (Ours was at 4 ft.) Hold the string tight and using your paint, walk in a full circle marking the entire circumference for your fire pit.Repeat process at the next radial mark to create boundary markings for the pergola portion of the project. (Ours was 12 ft.)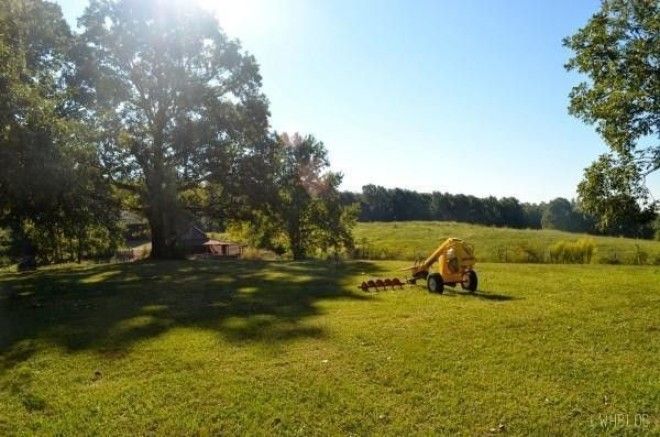 This design requires eight 6X6X12 wooden posts spaced 12 feet apart to anchor the pergola.
Use a 2X4 cut to 12 feet in length to determine and mark where you will need to set your posts.
To mark your post locations:
determine where you want your pergola entrance to be and place the 2X4 there on the outermost circle. Each end of the 2X4 must be touching your orange marks. Mark each end where the 2X4 is placed. Pick up the 2X4 and rotate it around the circle by placing one end where your last marking is. Once you've circled all the way around, you should have eight intersecting marks along the outermost circle. These points are where you will place your posts.
Using an auger,
dig your post holes approximately 3 feet deep
. Use a post hole digger to remove any remaining dirt the auger may leave behind.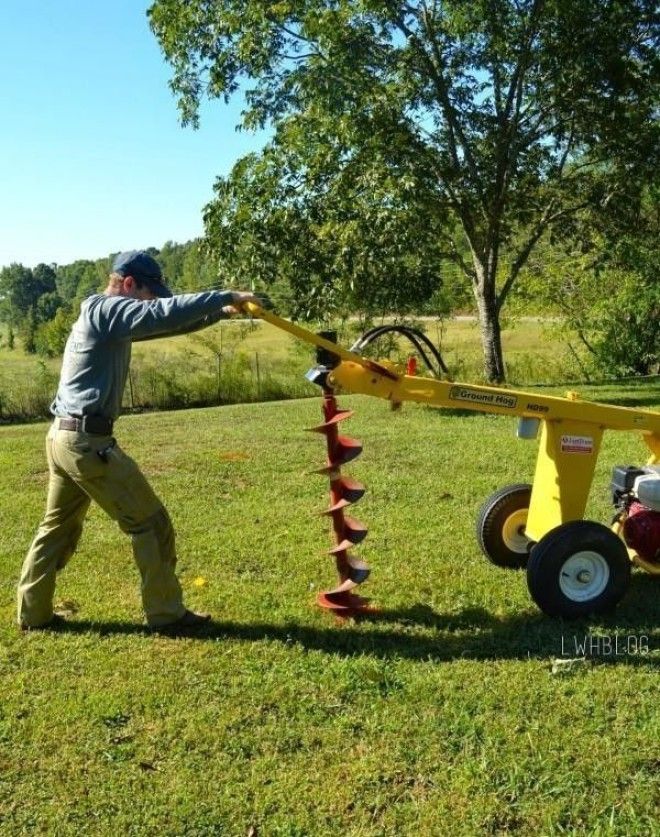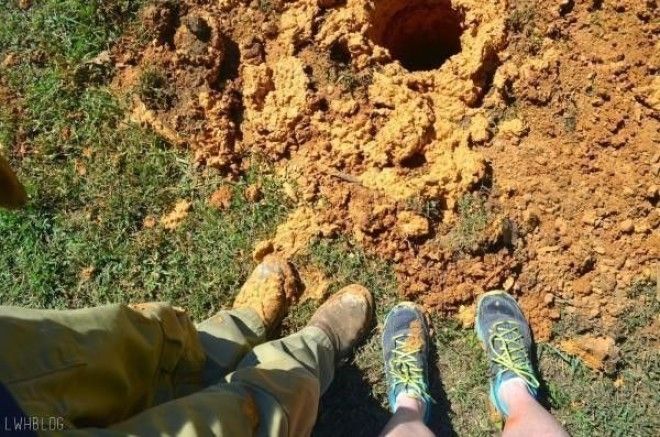 Installing posts
Place a 6X6X12 wooden post in each post hole.
One flat face of each post should be facing the center of pergola, directly towards the fire pit.
Using a level,
level your post
as much as possible. Each post will require two bags of fast setting concrete mix. Pour concrete bags around the base of the post and add water per the product directions to stabilize the post. Using a level,
level the post in both directions before the concrete sets.
Repeat steps for each post.
Cut your posts to desired height or to the height of the shortest post.
Ours posts are 9 feet tall. To do this, use a rotary laser level to ensure that all the heights of all the posts are level. (If you do not own a rotary laser level, you can make an affordable water level to achieve the same result. You can find tips on that HERE.) Use a speed square to mark square lines on all four sides. Using circular saw, cut along the lines on each side of the post. Then, use a reciprocating saw with a woodcutting blade to finish cutting the remaining wood.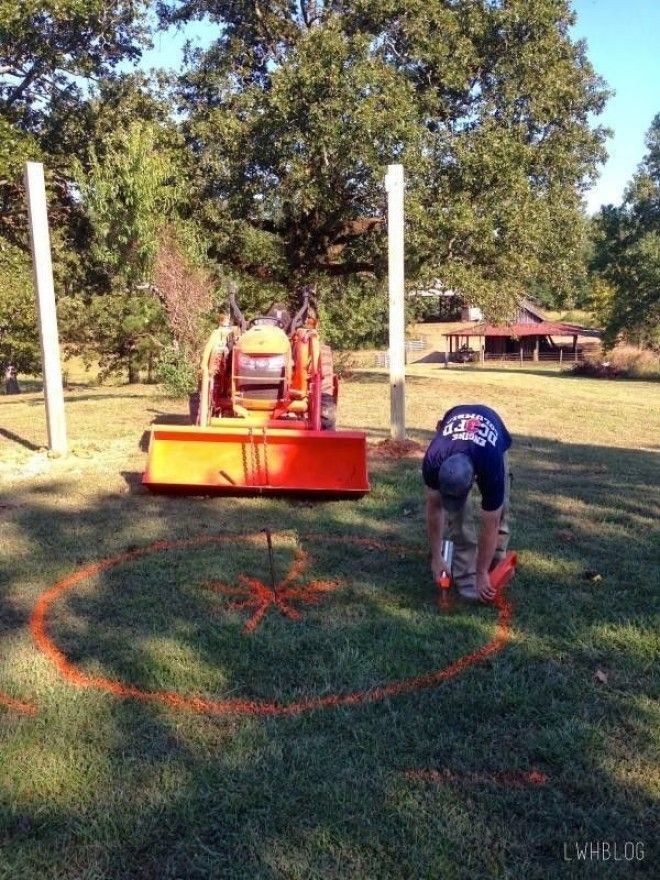 Installing the fire pitDig a trench around the circumference of the fire pit approximately as deep as one
of the stone blocks you're using to build the pit. This will anchor the fire pit.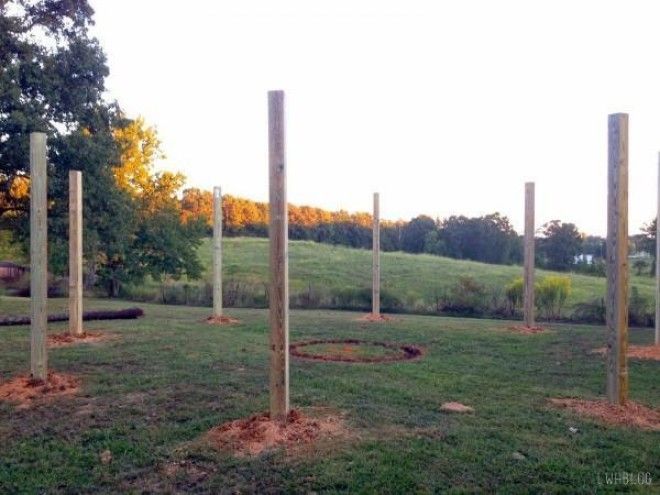 To create the first row of stones for your fire pit, begin laying your blocks tightly together. It's ok if the back edges are farther apart. You can adjust them based on the design you prefer. Spread liquid-nails landscape adhesive one top of the first row of stone blocks. Begin layering your second row of stone blocks, making sure to stagger the seams. Repeat steps until fire pit is as tall as desired.
You can also use a curved fire pit kit like Justin and Cassity did here.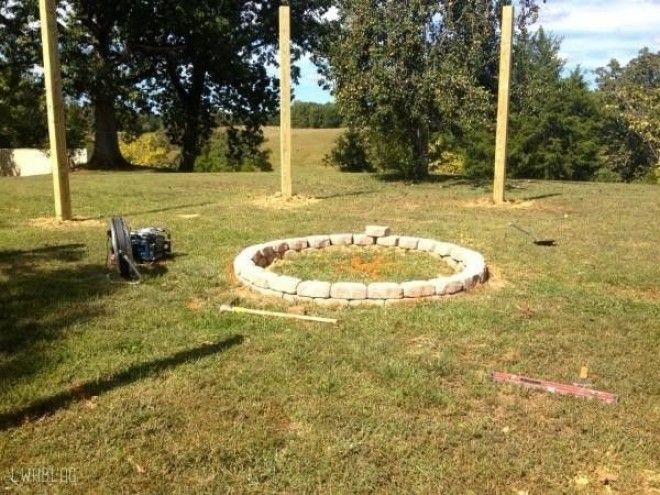 Prepare anchor posts and install beams + top plateThe following illustrations demonstrate how to cut the top of the anchor posts so that you can install the beams that span from post to post. (You will hang your swings from these horizontal beams.)
Measure and mark
the top of each beam according to the measurements on the illustration.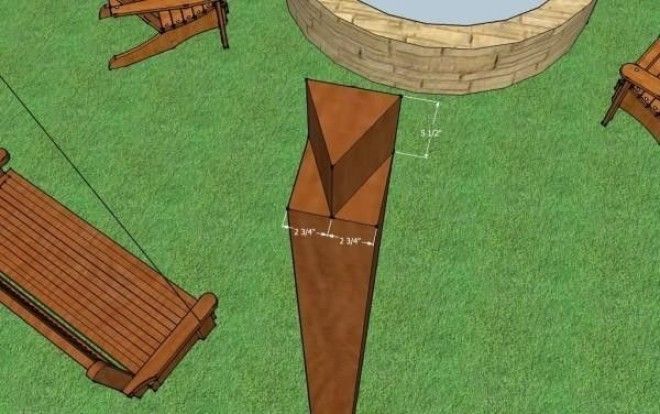 To create your own exact measurements for the next step,
set your beams on top of the cut posts making sure to align the interior edge of the beam with the corner of each post. From the underside of the post, use a pencil to mark the the angle to the bottom side of the beam. This will ensure that the beams and post will fit tightly together.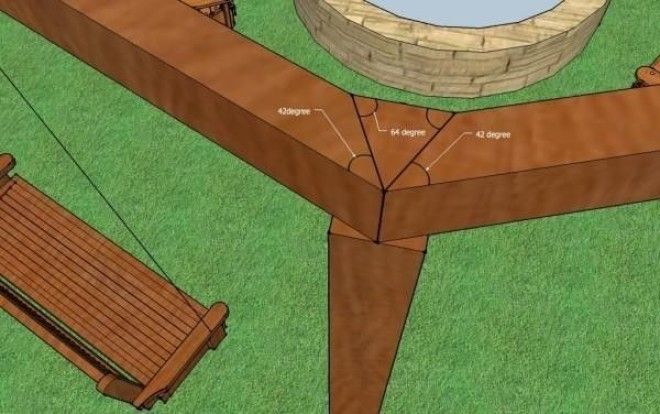 To secure the top beams,
use 4? long deck screws from the outside into the pie shaped section of the support post.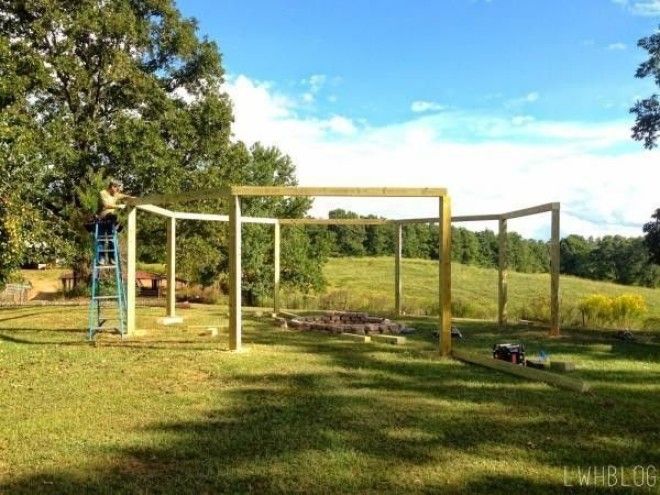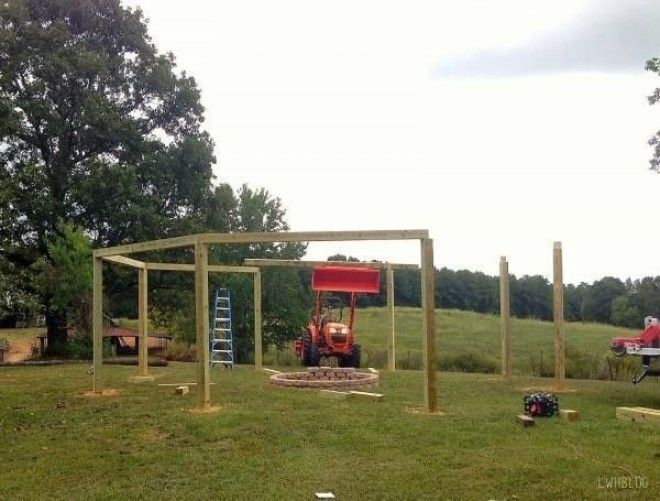 The last step to complete the pergola framing is to
cut and install the top plate that caps the beams.
These plates are mitered so that they meet evenly in the corners over each post. Measure, cut and place your plates according to the illustration, overlapping the joint.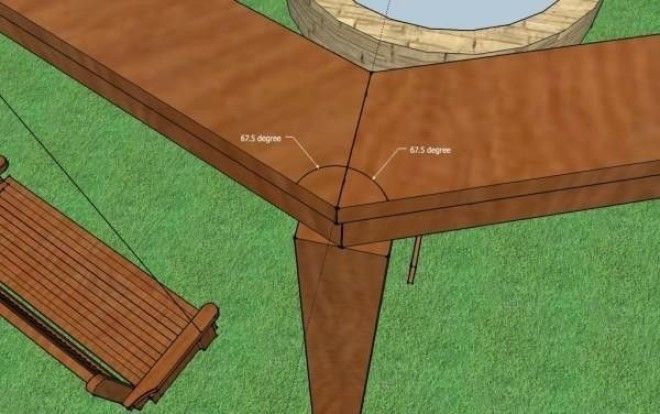 Secure the top plates
with 4? deck screws, and also place screws through the top plate into the beam about every 10?.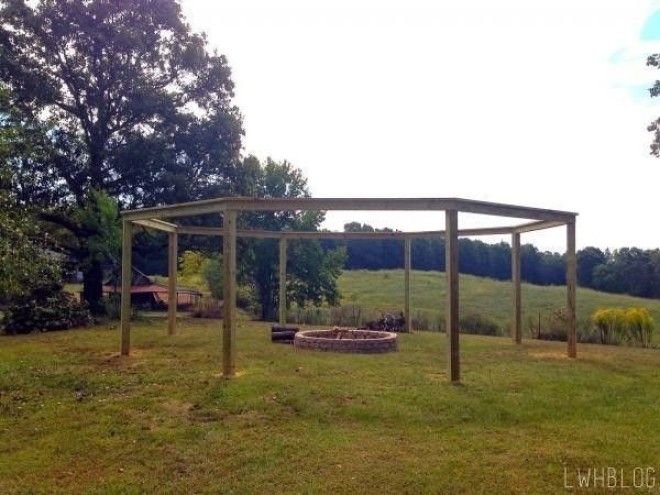 Building chairsWe chose to build own own adirondack chairs and spent approximately $50 per chair in materials. These style chairs are easily found at your local outdoor furniture retailers ranging in price from $50-$250 or you may decide to choose different styles of seating to surround your own fire pit.
(Or check out the amazing Ana White's easy Adirondack chair tutorial here.)
Installing swingsUsing a corded drill with a 12? long and 1/2? bit, drill the holes to place your eye bolts for your swing hardware. You will need to find the center of each pergola section and your measurements will depend on the length of your porch swings. We used six 6 foot porch swings that we purchased from a local craftsman. Install eye bolts and secure your porch swings in each opening.
*Looking for a great porch swing tutorial? Try these: Sawdust2Stitches (fits a crib mattress) | Ana White | Shanty 2 Chic
Create the bar/storage areaIn the opening directly across from the pergola entrance, we chose to create a multi-purpose bar area that also serves as an area for wood storage.
To create this feature, we divided the distance between the two posts into thirds and placed two 6X6 posts cut to 5? tall to support the bar top. Use an auger or post hole digger to create the hole for the two support posts. Place a post in each hole and use a level to level the posts in each direction. Stabilize them using quick setting concrete according to concrete directions. Next, trim 1.5? off of the the front and rear facing sides of the two bar posts. (5.5? depth) *See Illustration*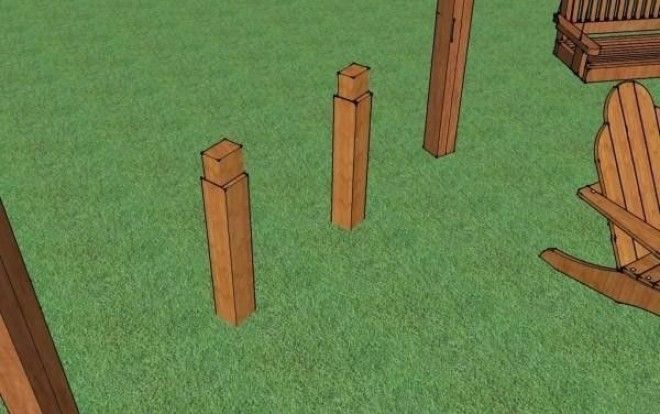 Cut and install two 2X6 beams to fit between the two main support posts. They will rest on the two bar posts for support. Attach each beam securely to each post with screws. Attach a corbel to both bar posts beneath each beam for additional support.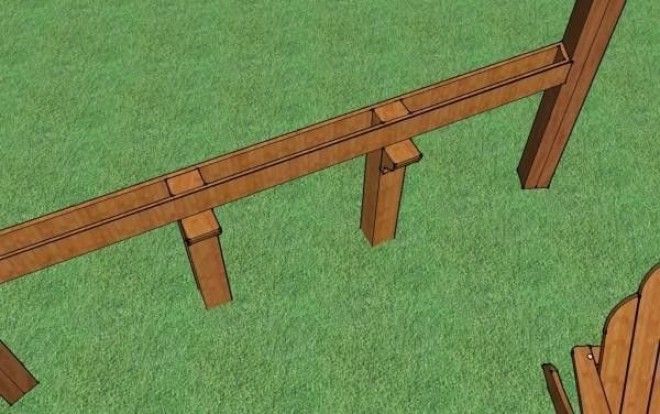 We used two 2X10 beams as our upper and lower level bar top surfaces. Trim each end of the 2X10 beams to fit tightly between the two outside support posts. The angle of these cuts will vary based on the dimensions between your posts and the angle at which they are positioned. Place each beam horizontally across the span of the bar area and use a level to level the beam. Secure both beams using screws.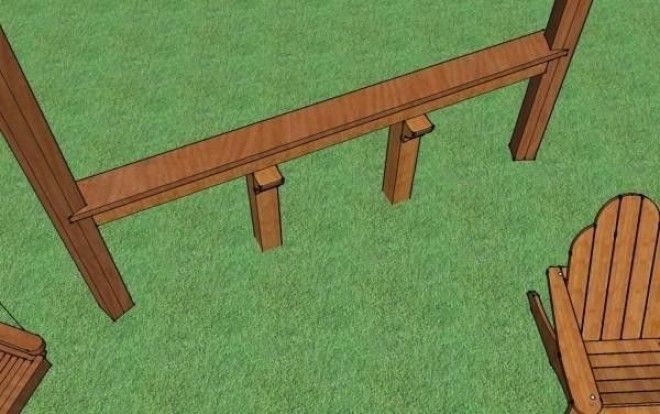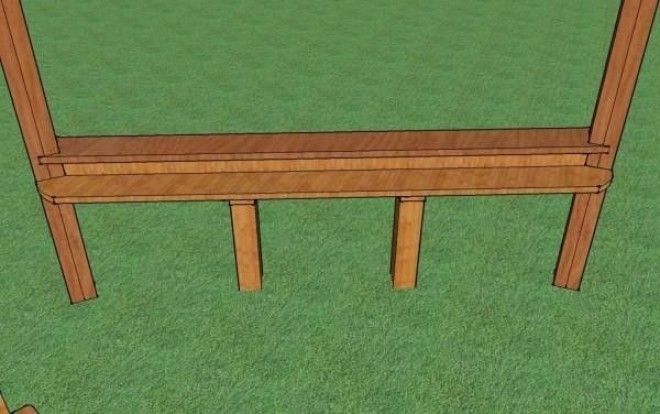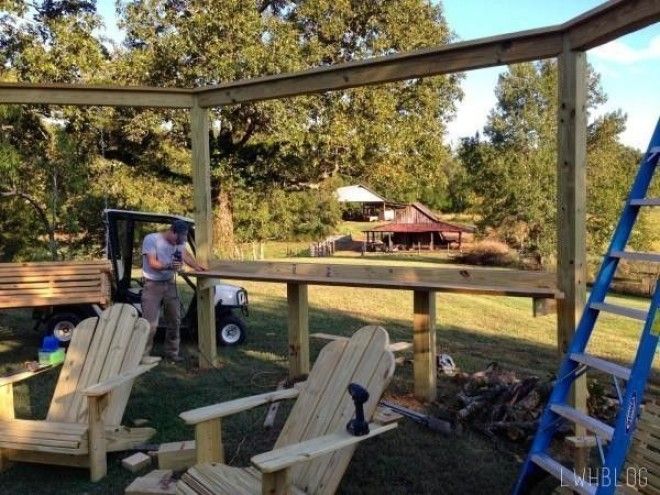 Once you've finished placing your outdoor seating as desired and stocked your firewood, you are ready to enjoy your own slice of outdoor heaven!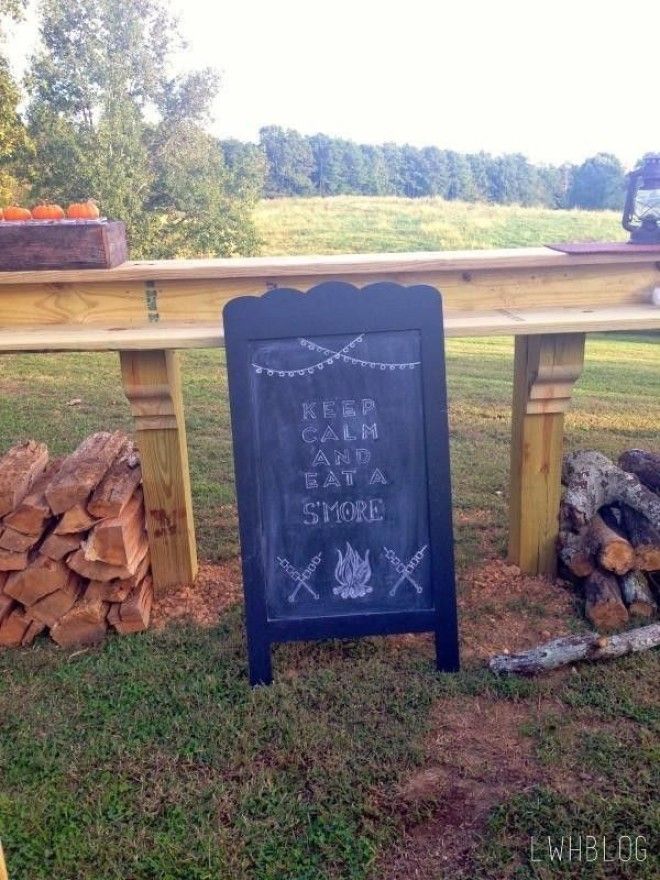 FinishingOnce you've allowed ample time for your pergola to acclimate to its surroundings and for the wood to dry out, we recommend that you
seal or stain all wood surfaces
using a water proofing product. (Two consecutive dry weeks is the standard recommendation.)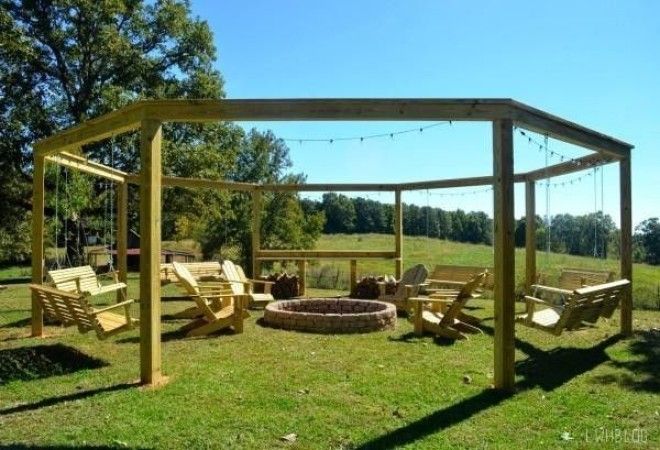 Add-on: Removable Outdoor ScreenOur next proposed addition to this space is a removable outdoor screen that will hang in the opening above the bar area. We plan to host our family and friends for outdoor movie screenings and gatherings. Below is an illustration of our plan. The screen will be comprised of a rectangular wooden frame with outdoor fabric stretched and secured to the rear facing side. It will hang in the bar opening by turn buckles and will be designed to be easily removed and stored when not in use. The estimated cost for this addition is approximately $125.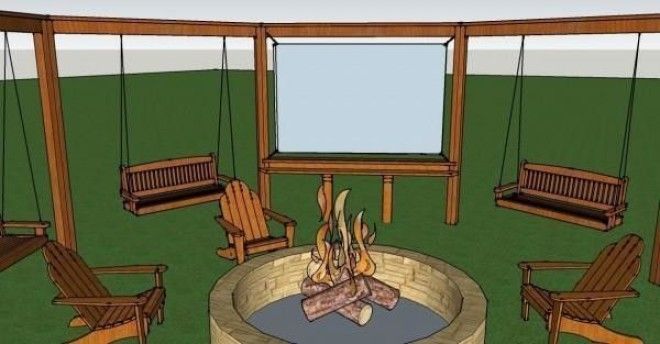 Outdoor Movie Screen Proposal – Front View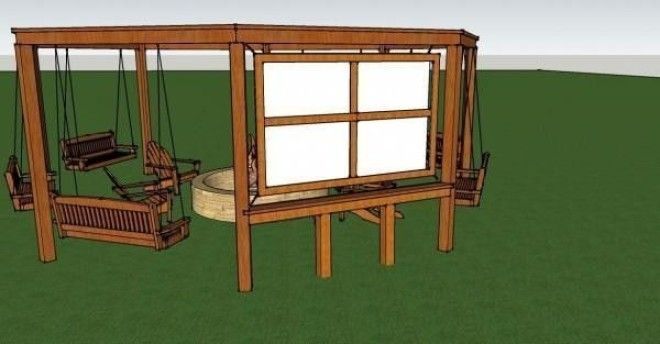 Outdoor Movie Screen Proposal – Rear View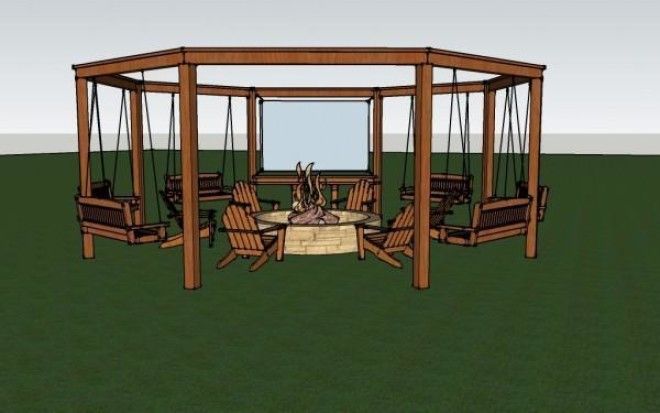 We sincerely hope you find this tutorial to be a helpful resource and that you enjoy your space as much as we adore ours. For questions and comments or to see more of our farmhouse and project details such as our son's nursery makeover and our most recent spare bedroom reveal, check us out at the Little White House Blog. Thank you so much for reading!