If you're heading to Austin for the annual SXSW festival next week, you'll want to make sure you hit up all the hottest spots in town.
Foursquare, the city-guide app for discovering new places, wants to help you find the trendy foodie destinations that are worth your time.
Every week, the Foursquare team puts together a "Trending This Week" list, ranking food and drink destinations by which are generating the most buzz on its two apps. It combines implicit visits from Foursquare users' activity with check-ins registered on its sister app, Swarm.
Whether you're seeking traditional barbecue, a low-key coffee shop, or an Instagram-worthy ice cream cone, you'll be in good company at any of these places. Check out the full list below.
10. Blaze Pizza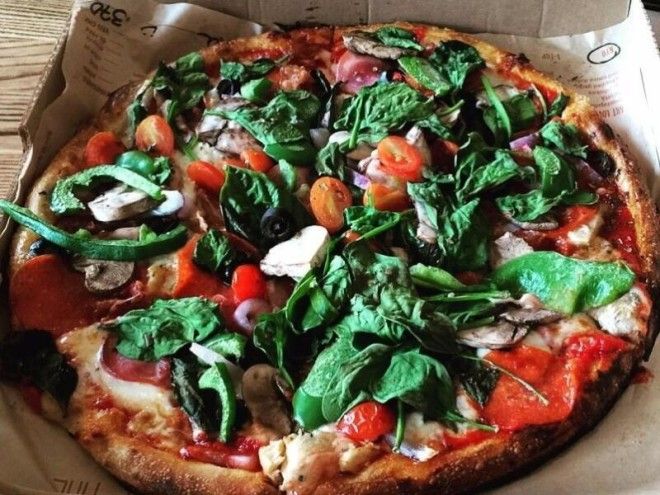 14009 Research Boulevard
This fast and casual pizza joint is known for its build-your-own options, featuring fresh ingredients and a single price no matter how much you want to add on. It's the Austin outpost of a popular chain across the country.
9. Blue Cat Café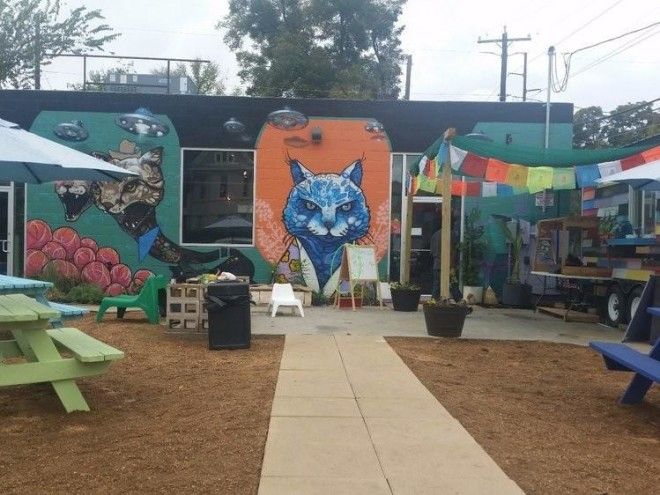 1400 East Cesar Chavez Street
Want your coffee with a side of cats? That's the conceit behind the Blue Cat Café, where adoptable kittens are available for customers to play with while you eat and drink. The vegan menu includes items like "cat-dogs", but the real draw are the furry companions.
8. Pho Please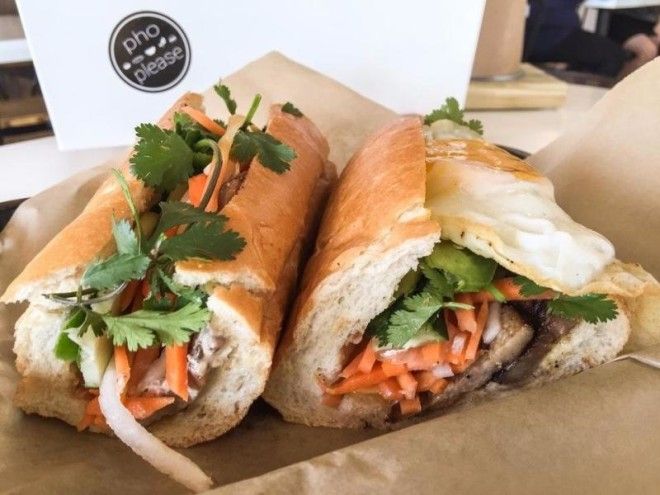 1920 East Riverside Drive
In a stripped-down space with on-trend wood paneling, Pho Please serves up fresh Vietnamese food: light, fragrant pho, vermicelli noodles, and banh mi stuffed with fillings like pork belly. It only opened a month ago, but reasonable prices and quick and consistent service have won it fans.
7. Spun Ice Cream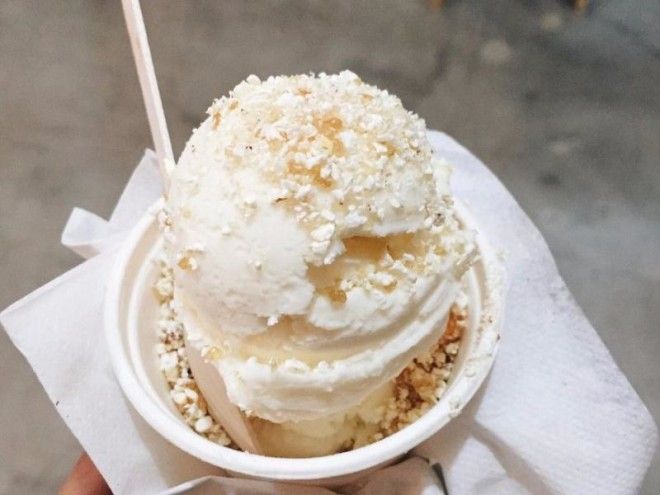 1912 East 7th Street
When you want ice cream — and you want to stay fresh and local — Spun is the go-to. Liquid nitrogen gives their dessert an extra-creamy bent, while unusual combinations like kettlecorn flavor topped with peanut brittle keep the crowds coming back for the latest concoction.
6. Cooper's Old Time Pit Bar-B-Que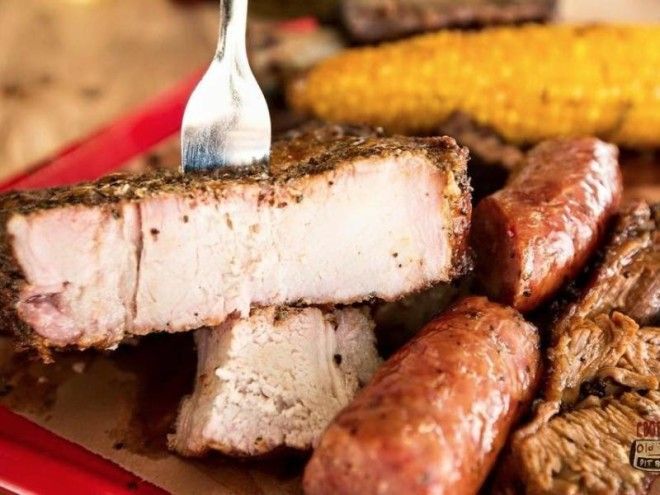 217 Congress Avenue (2nd Street)
Cooper's is a traditional barbecue haven. The Austin outpost of a Llano, TX favorite, the concept is simple: choose your smoked meat and your sides, eat, repeat. Brisket, pork ribs, and homemade sausage all get the thumbs-up from customers.
5. Summer Moon Wood-Fired Coffee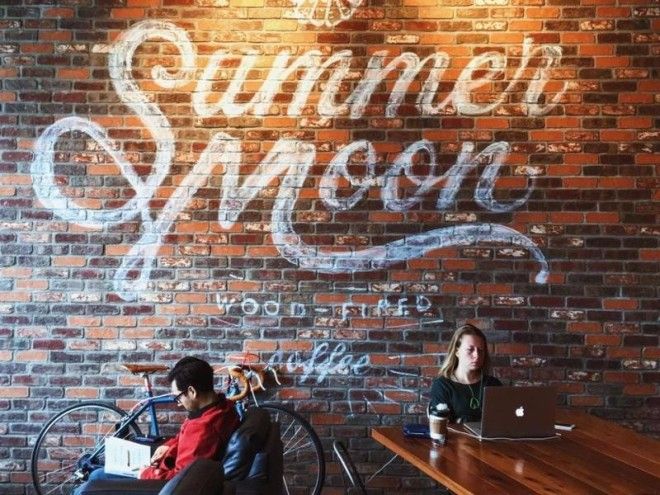 11005 Burnet Road
Summer Moon is known for a latte that runs on the sweet side, an exposed brick space, and a hip environment for a coffee topped off with their secret "moon milk". In true Texas style, the coffee is roasted on-site via wood-fire. As it's a popular spot, seating can sometimes be hard to come by, but the outdoor space is ideal for busy, sunny days.
4. Two Hands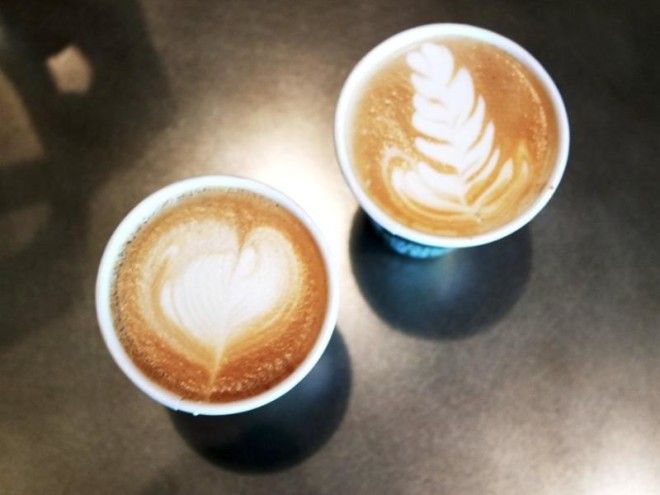 11501 Suite 118, Rock Rose
Two Hands is a hip local hangout in an up-and-coming Austin area, known for solid coffee, pastries, and sandwiches. It's an unpretentious, useful spot: come to work or to fuel up. The freshly made juices get good reviews, too.
3. Torchy's Tacos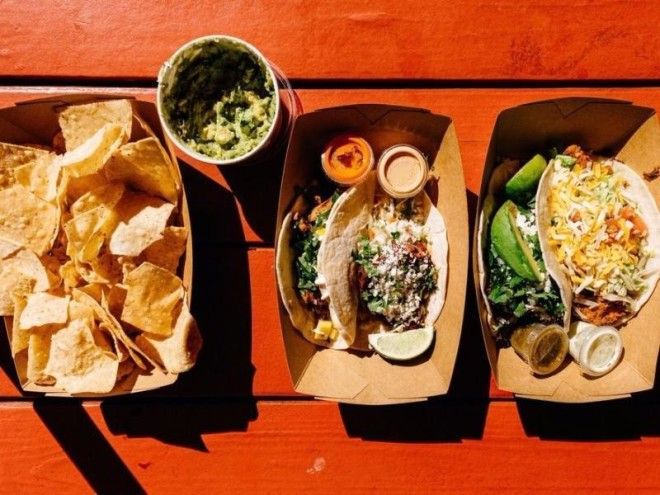 1822 South Congress Avenue
Torchy's is a mecca for taco lovers, with creative menu choices ranging from slow-roasted pork to fried avocado. The over-stuffed corn tortillas are as tasty as they are photogenic, with rave reviews for their breakfast options especially (think bacon and waffles inside a tortilla). The casual picnic vibe makes it an easy pit stop.
2. Jack & Ginger's Irish Pub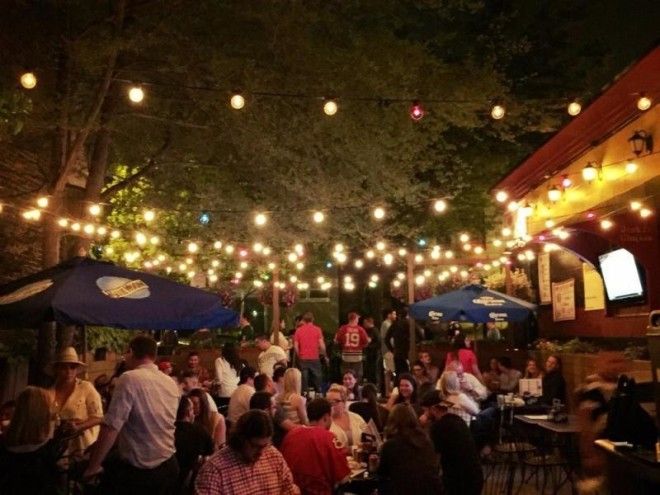 11500 Rock Rose (Esperanza Crossing)
Jack & Ginger's, a traditional Irish pub, is a relaxed and unassuming spot to grab a beer, down some snacks, and take some time to watch a game. A weekly trivia night and outdoor patio add to the popularity.
1. Flyrite Chicken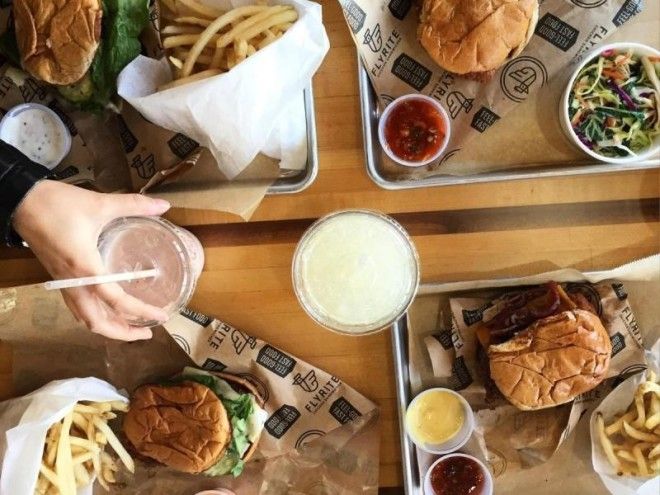 2129 East 7th Street (Robert Martinez)
This hip fast-food joint specializes in a fried-chicken sandwich, making it a solid alternative to mainstream Chick-fil-A. From a tempura cauliflower veggie wrap to popular shakes, you'll leave satisfied, especially by the homemade sauces that will add extra flavor to your meal.