If you love the game where love is a score, then add these courts across the US to your bucket list.
From historic indoor courts in New York to Hawaii's best seaside spots, these will keep you on your toes. We've included all kinds of options, from public spaces to championship grounds to the top resorts for state-of-the-art facilities and beautiful surroundings.
Whether you're just learning to serve or you've already perfected your backhand, you'll want to pay these courts a visit.
Mauna Kea Beach Hotel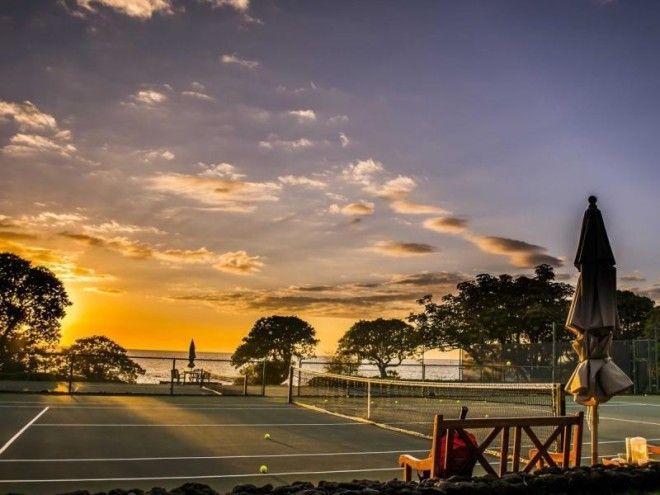 Location:
Kamuela, Hawaii
Facilities:
11 seaside hard courts
Details:
Hotel guests at the Mauna Kea Beach Hotel or nearby Hapuna Beach Prince Hotel can take advantage of stunning outdoor tennis courts overlooking the bay. There are lessons available as well.
Vanderbilt Tennis and Fitness Club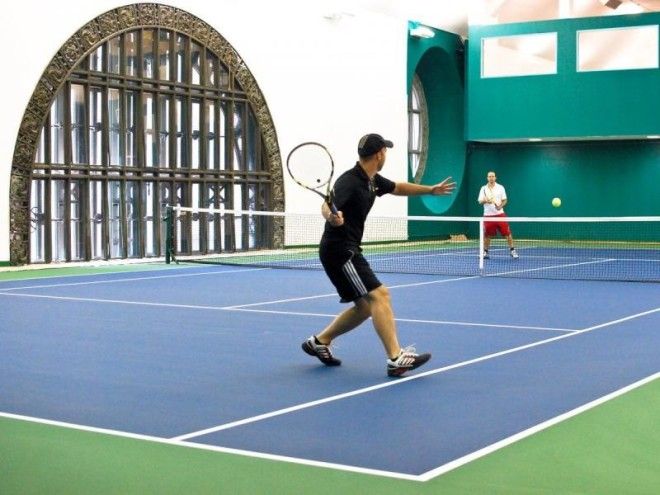 Location:
New York, New York
Facilities:
1 indoor court
Details:
Deep within Manhattan's Grand Central Station lies an unexpected treasure: a tennis court. It's open to the public, but it will cost you up to $250 an hour.
All Iowa Lawn Tennis Club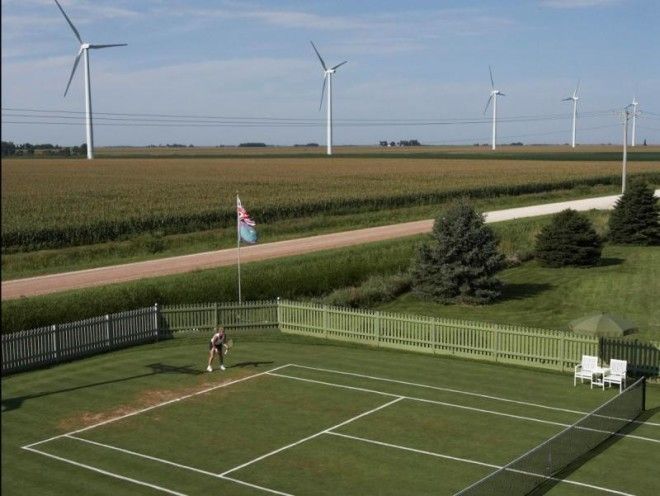 Location:
Charles City, Iowa
Facilities:
1 grass court
Details:
Situated on a former corn farm with windmills and fields on the horizon, the grass court makes for a unique experience. The All Iowa Lawn Tennis Club is a fairly new addition to the pack, built in 2003 and made to emulate Wimbledon's Centre Court. A bonus: it's free — you just need to email in your reservation.
TOPS'L Beach & Racquet Resort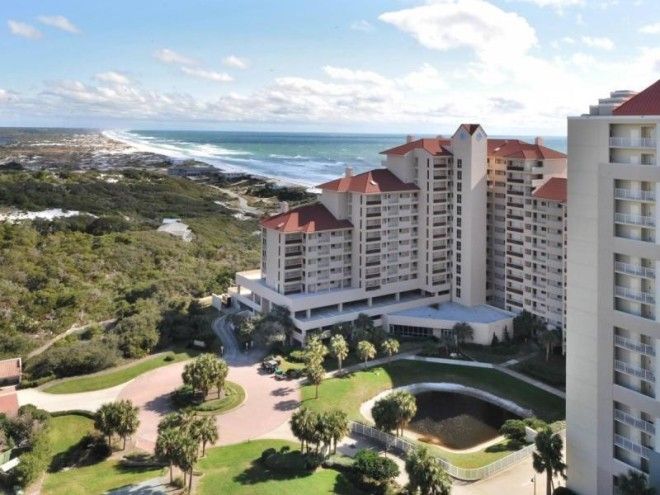 Location:
Miramar Beach, Florida
Facilities:
12 clay courts, 10 with night lights
Details:
Located at a beachside resort complex, TOPS'L is consistently ranked highly for the quality of its tennis programs, with plenty of clay courts, night lighting to take full advantage of all hours of the day, and on-site instructors. The ocean access doesn't hurt, either.
International Tennis Hall of Fame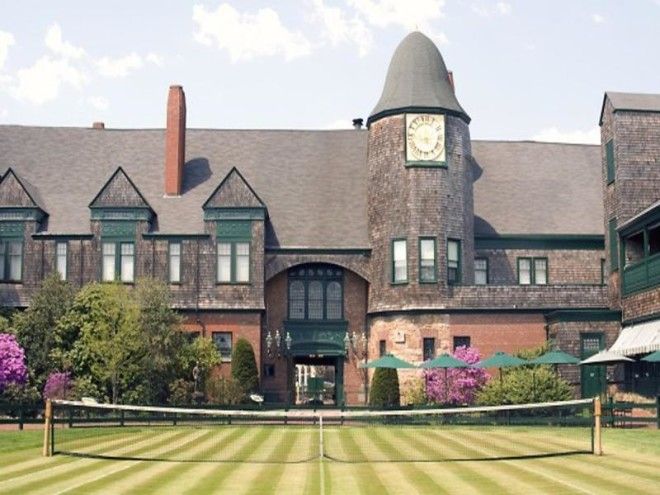 Location:
Newport, Rhode Island
Facilities:
13 grass courts
Details:
The US Open was played on these Rhode Island courts from 1881 to 1915. You can reserve one for $160 per hour, knowing that you're playing on the same turf as many of tennis' greatest champions.
Central Park Tennis Courts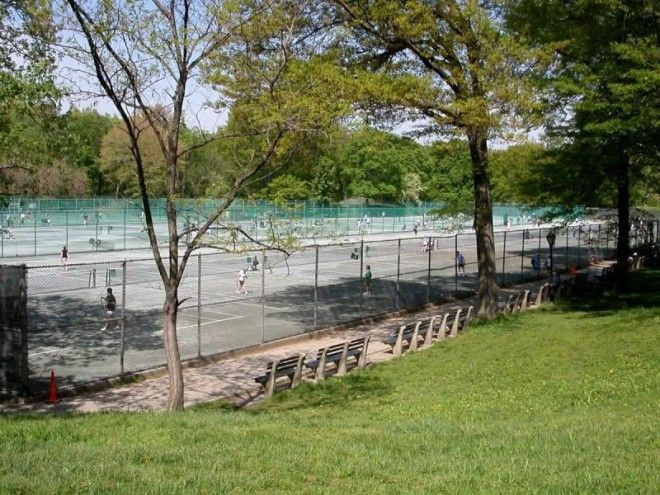 Location:
New York, New York
Facilities:
26 clay courts and 4 hard courts
Details:
The largest collection of public courts in New York City is, unsurprisingly, located in the thick of Central Park, which has been a home to tennis (including lawn tennis in the meadows) since the 1880s. Champions from Andre Agassi to John McEnroe have all picked up their racquets here.
Saddlebrook Resort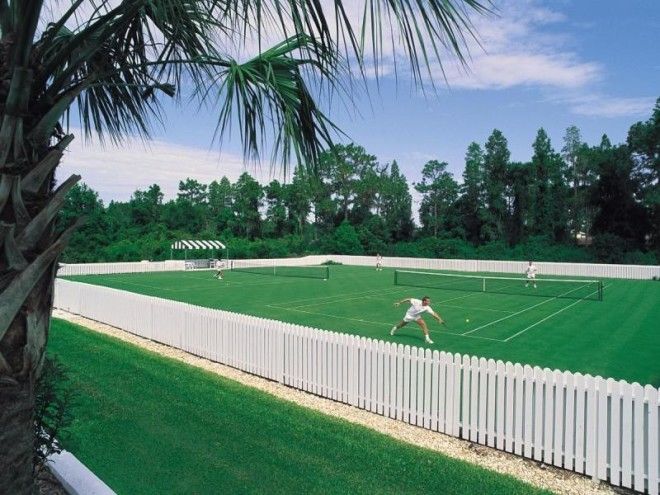 Location:
Tampa, Florida
Facilities:
45 courts
Details:
Saddlebrook is a nationally recognized training center for tennis and golf, even offering special year-round schools so students can focus on the sports while they pursue their primary education.
The Boulders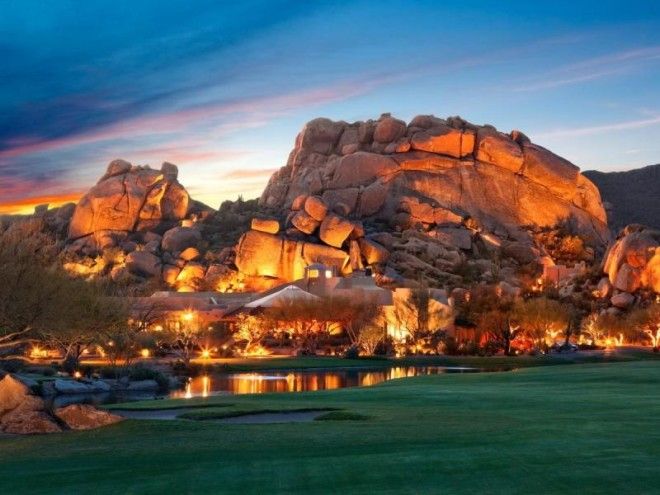 Location:
Scottsdale, Arizona
Facilities:
4 hard courts, 3 cushioned courts, 1 classic clay court
Details:
The luxury Boulders resort has a brand-new terraced "tennis garden" for playing, but the real upshot is the surrounding view. If you can handle the Arizona heat, this newly renovated resort and spa would be a great spot to practice your serve.
The Cloister Tennis Center at Sea Island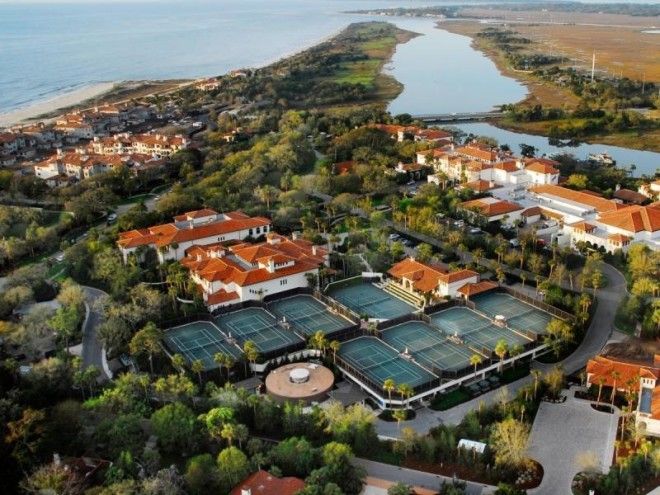 Location:
Sea Island, Georgia
Facilities:
16 Har-Tru courts
Details:
Opened in 1928, the Sea Island resort has a renewed focus on its tennis facilities, with a former French Open champ running the show year-round. It still retains some of its old-world charm, though; jackets are required of men while dining. For a break, stroll the five miles of sand-dune beach.
Kiawah Island Golf Resort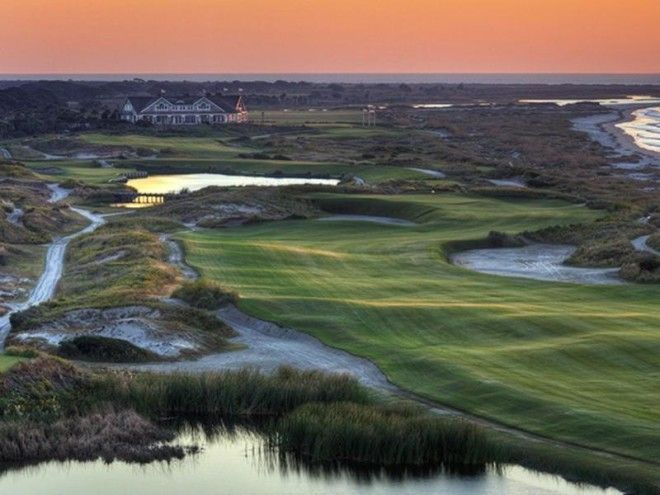 Location:
Kiawah, South Carolina
Facilities:
24 courts
Details:
The 10,000-acre Kiawah Island boasts not only exceptional golf courses, but also two complete tennis complexes. It's highly ranked by thousands of tennis players, and was even voted as the number-one tennis resort in the world by Tennis Resorts Online.
Alice Marble Tennis Courts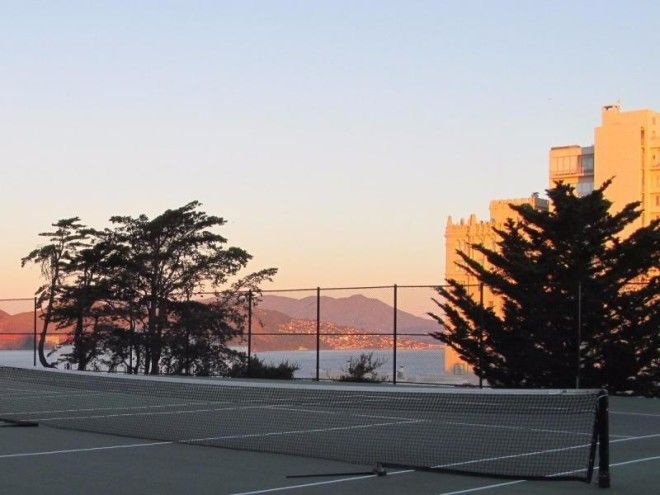 Location:
San Francisco, California
Facilities:
4 hard courts
Details:
Sitting high atop San Francisco's Russian Hill — with breathtaking views out towards the Bay — the public Alice Marble courts are one of the more scenic spots to play a match on this list.
Topnotch Resort and Spa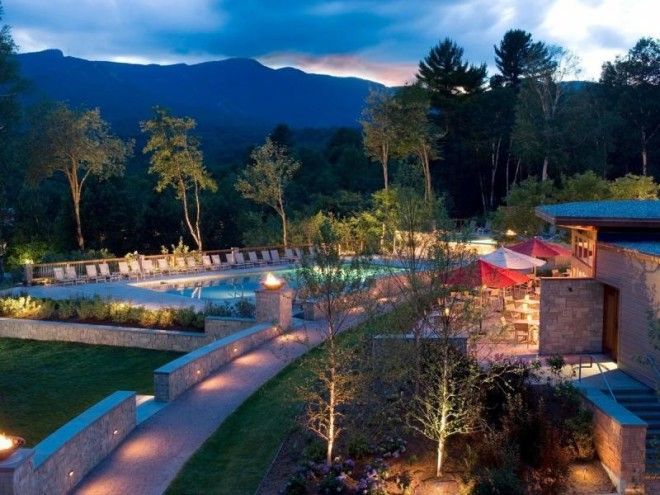 Location:
Stowe, Vermont
Facilities:
6 seasonal Har-tru outdoor courts and 4 year-round indoor hard courts
Details:
Topnotch's tennis center will keep you swinging in snow or sun, with indoor and outdoor facilities and full training programs in a luxe mountain setting; in fact, it's the largest indoor complex of any Northeast resort. It's consistently been on national and international tennis resort rankings, and is set on 120 acres and offering many recreation opportunities beyond just tennis.
Astor Courts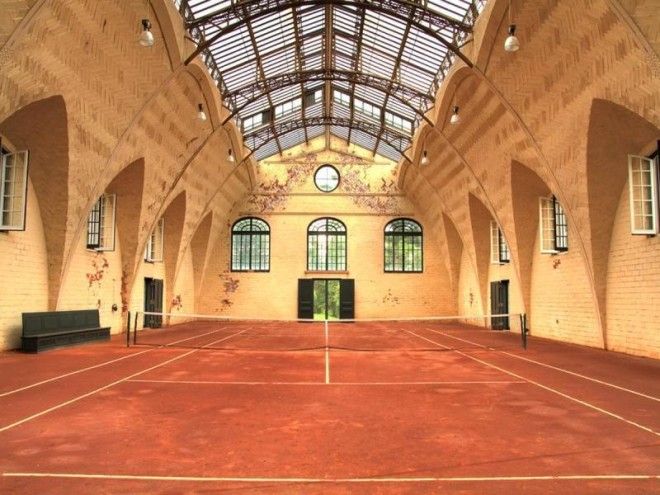 Location:
Rhinebeck, New York
Facilities:
1 indoor clay court and 1 outdoor grass court
Details:
The private Astor Courts is a historic estate — most recently known as the site of Chelsea Clinton's marriage to Marc Mevinsky — where you can find one of the most stunning private indoor tennis sites in the country. The Beaux-Arts building housing the indoor clay court is roofed in vaulted glass, as though you're playing in a cathedral dedicated to the sport. The estate is also the home of what's believed to be the very first indoor pool.
The Resort at Longboat Key Club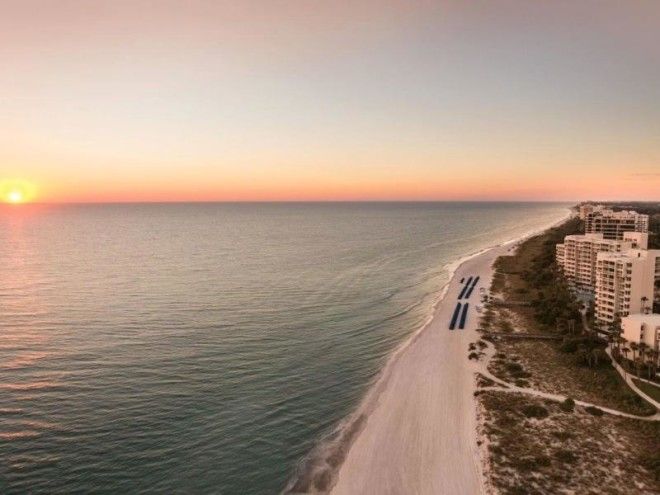 Location:
Longboat Key, Florida
Facilities:
20 Har-Tru courts
Details:
Though courts are available only to resort guests or members, the Longboat Key tennis setup was named the top Gulf Coast of Florida resort destination for tennis by Tennis Magazine. USTA members receive discounted room rates, adding to the appeal of the beachside getaway.
Grand Hyatt Denver Skycourt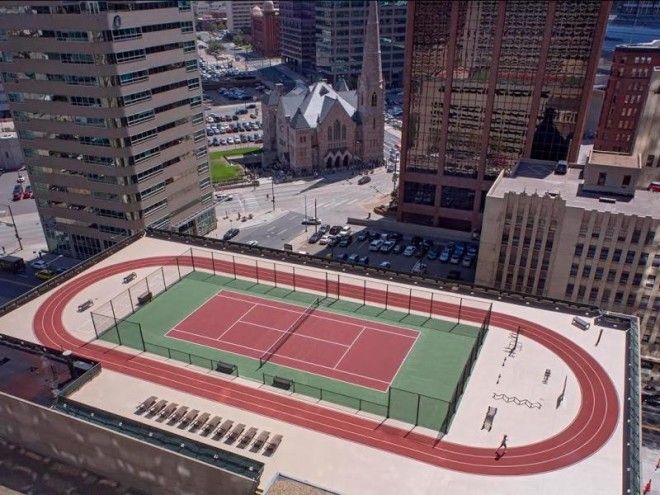 Location:
Denver, Colorado
Facilities:
1 hard court
Details:
Play on a rooftop in the Mile High City at the Grand Hyatt's sky court, where the surrounding skyline and Rocky Mountain views might distract you from the game at hand.
Indian Wells Tennis Garden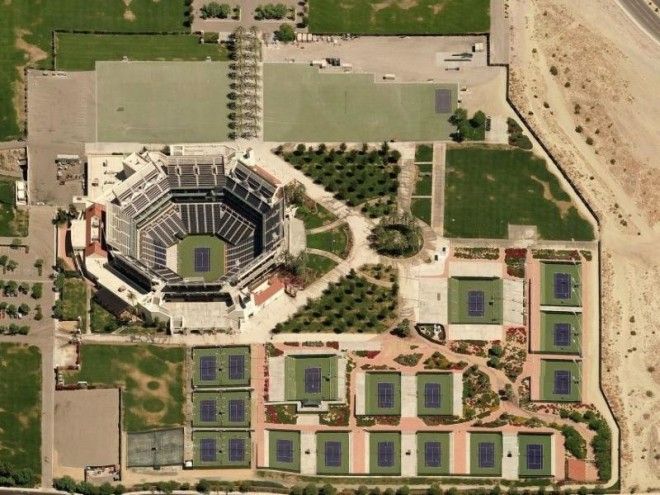 Location:
Indian Wells, California
Facilities:
29 concrete courts (23 with lights) one 16,100-seat stadium, and one 8,000-seat stadium
Details:
As the second-largest tennis stadium in the world, Indian Wells has been the state-of-the-art tournament facility in California since 2000, hosting the annual BNP Paribas Open. All the current greats have played on these courts, which are owned by Oracle billionaire Larry Ellison and available for use by members who pay monthly fees. There's even an outpost of the celebrity-favorite sushi restaurant Nobu on site.
Desert Mountain Club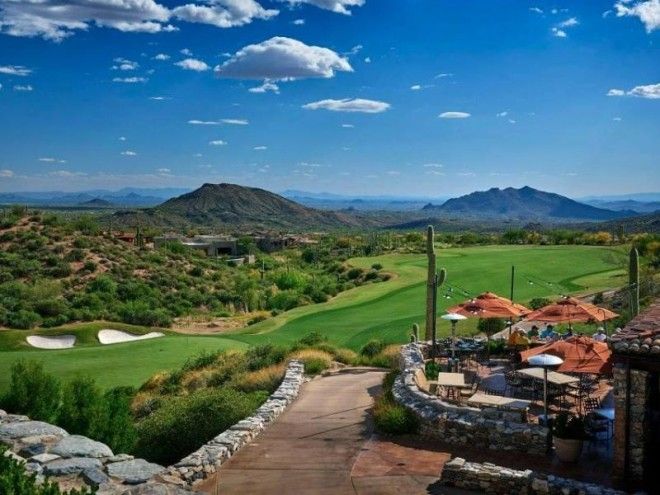 Location:
Scottsdale, Arizona
Facilities:
1 stadium grass court, 5 Har-Tru courts, and 3 hard courts
Details:
The tennis facilities at the Desert Mountain Club include the only stadium grass court in the state of Arizona. The luxe club is members-only, and offers both recreational and more competitive tennis options.
La Jolla Beach and Tennis Club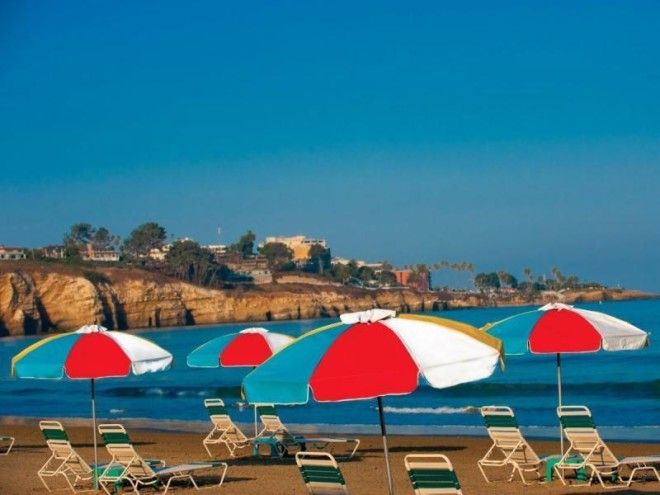 Location:
La Jolla, California
Facilities:
12 championship hard courts
Details:
The club's convenient location right on the water makes it easy to hit the private beach right after a game, set, and/or match.
Four Seasons Resort and Club Dallas at Las Colinas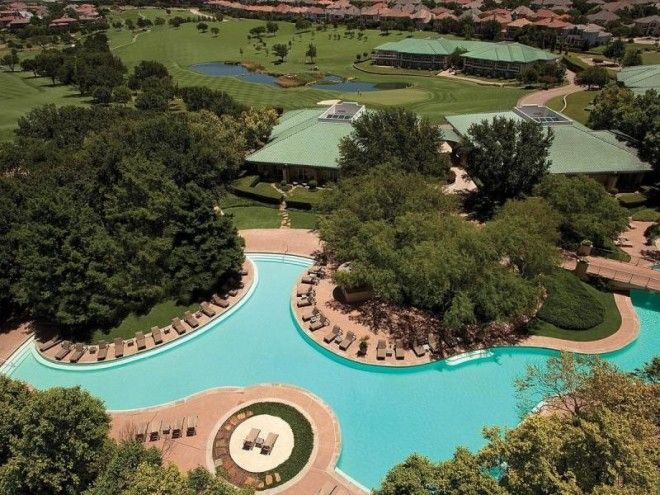 Location:
Dallas, Texas
Facilities:
8 outdoor hard courts (with lights) and 4 indoor hard courts
Details:
The site of several major professional events, the Four Seasons Dallas tennis center has world-class tennis staff on hand and plenty of opportunities to learn, to play, and to watch.
USTA Billie Jean King National Tennis Center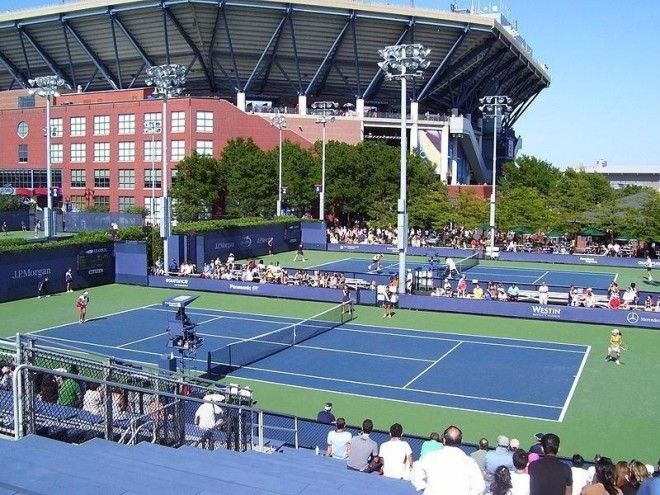 Location:
Queens, New York
Facilities:
33 hard courts
Details:
With the US Open's Arthur Ashe Stadium looming next to it, the Billie Jean King National Tennis Center fleshes out the rest of the tennis complex. King won 39 Grand Slam titles; you can aspire to her greatness as you practice your forehand on these courts.