For couples looking for a romantic getaway without the stress, all-inclusive resorts that are adults-only are an ideal option. Not only are your food and drinks already included in the price, but most adults-only versions also offer stunning settings and luxurious amenities. We teamed up with Hotels.com to find the 14 best adults-only, all-inclusive hotels in the Caribbean and Mexico, based on guest reviews that had an average of 4.5 or higher on the website's guest review score (which is out of 5). From resorts that offer personal butler service to hotels with luxurious treehouse accommodations, here are the best all-inclusive hotels for adults in search of an intimate vacation.
14. Hotel Riu Palace Jamaica, Montego Bay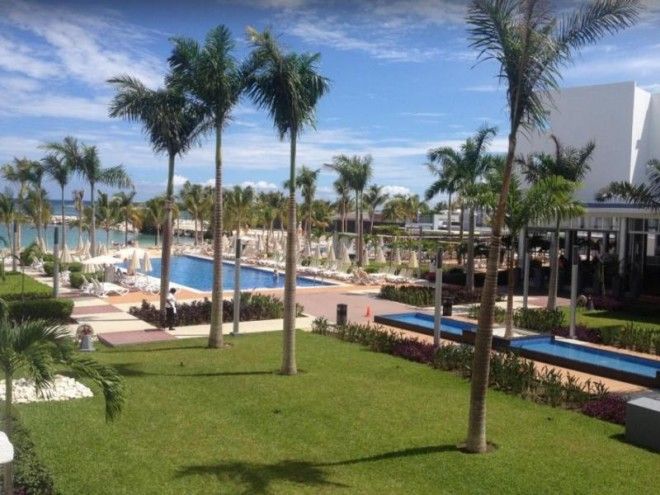 At Hotel Riu Palace Jamaica, guests can make use of a fresh water pool, beachside bar, Jacuzzi, sauna, and a wellness center offering massages. With entertainment programs that include live music, dancing, golf, and water activities, guests will be anything but bored at this luxury hotel.
Rooms start at around $254 per night.
13. Excellence Punta Cana, Punta Cana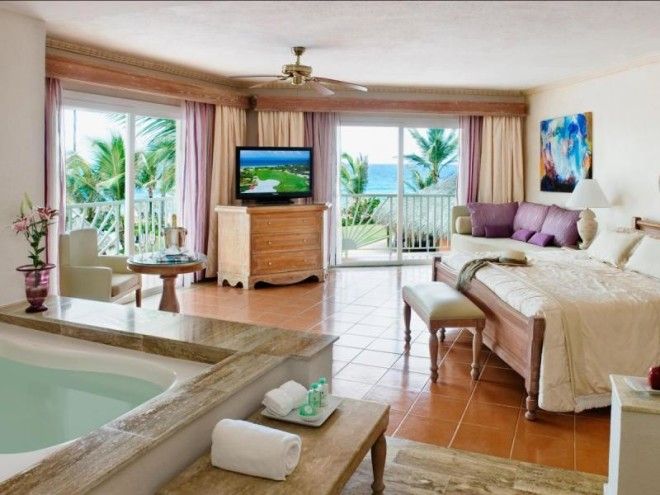 Excellence Punta Cana is located on a pristine private beach in Punta Cana, Dominican Republic. With 464 guestrooms, a casino, nightclub, three outdoor tennis courts, and an array of restaurants and bars to choose from, guests can relax, party, and enjoy fine dining all in one place. Rooms include free minibar items and jetted tubs, and activities at the resort range from zip-lining through tree canopies to whale watching.
Rooms start at around $555 per night.
12. Sunset at the Palms Resort, Negril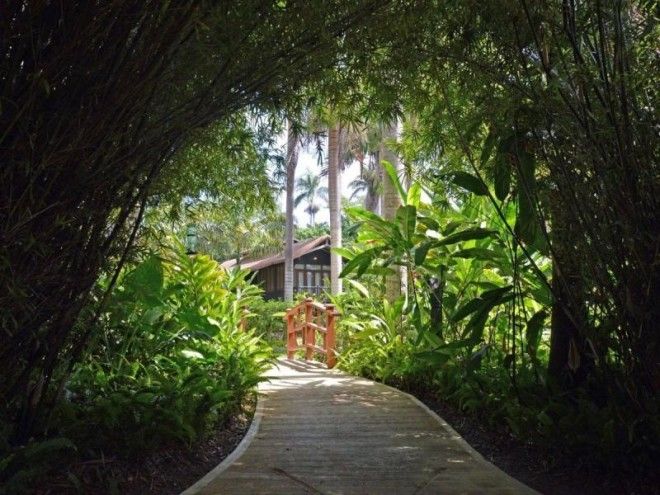 Sunset at the Palms Resort is located on a private beach in Negril, Jamaica. The intimate hotel includes 85 treehouse-style guestrooms set within a 10-acre tropical garden. On the beach, guests can enjoy drinks at the martini bar and go scuba diving, snorkeling, or parasailing.
Rooms start at around $561 per night.
11. Secrets Puerto Los Cabos Golf & Spa Resort, San José del Cabo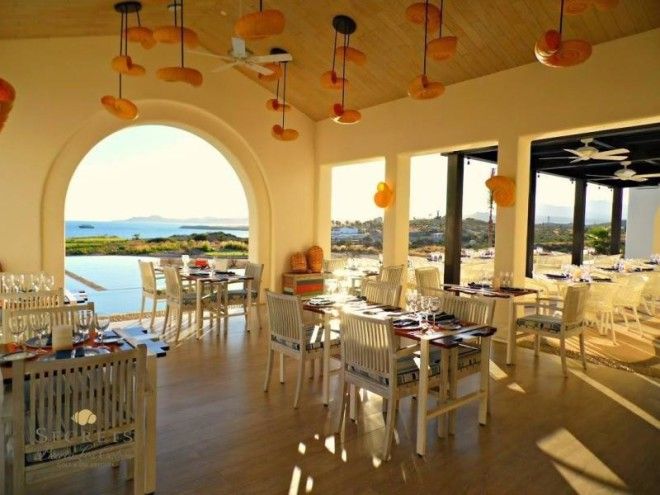 Secrets sits along the Pacific coast of Puerto Los Cabos in San José del Cabo, Mexico. The exclusive resort offers 500 guest suites that each feature a Jacuzzi tub, private and furnished balconies, and complimentary minibars. Dining options include five á la carte gourmet restaurants, a buffet, grill, and a 24-hour cafe. There's also a championship golf course on site.
Rooms start at around $267 per night.
10. Grand Miramar All Luxury Suites & Residences, Puerto Vallarta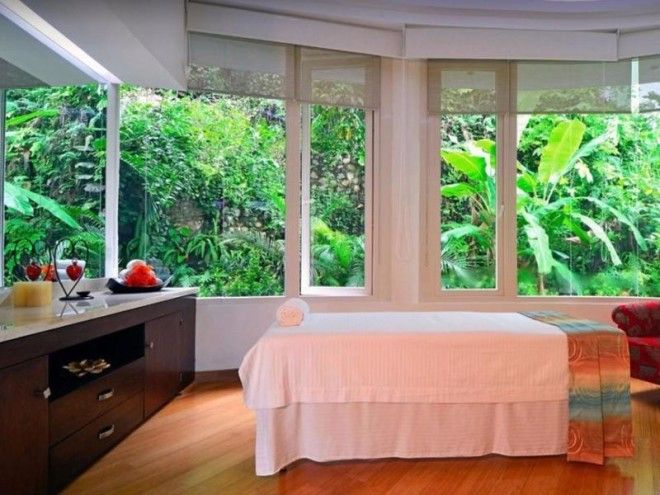 Grand Miramar features 80 luxury suites and 20 residences in the exclusive Conchas Chinas neighborhood of Puerto Vallarta, Mexico. Its suites come with spectacular ocean views, while five different restaurants offer a wide variety of cuisine to guests. The resort offers an oasis of privacy while still remaining just minutes away from downtown Puerto Vallarta.
Rooms start at around $199 per night.
9. Paradisus Playa del Carmen La Perla, Playa del Carmen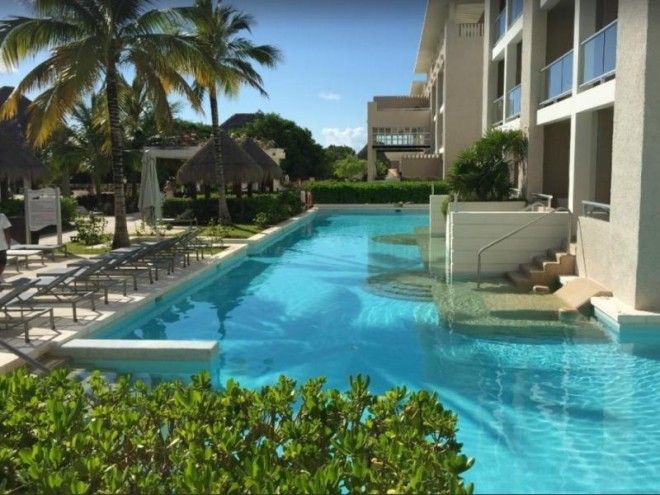 Paradisus Playa del Carmen La Perla is set within a breathtaking private bay, offering travelers beautiful beaches and a preserved mangrove coastline to explore. Suites come complete with rainfall showers and deep soak tubs, and there are 14 restaurants and 16 bars for guests to choose from. The hotel is also close to archaeological attractions like Tulum, Chichén Itzá, and Coba.
Rooms start at around $379 per night.
8. Live Aqua Cancun, Cancun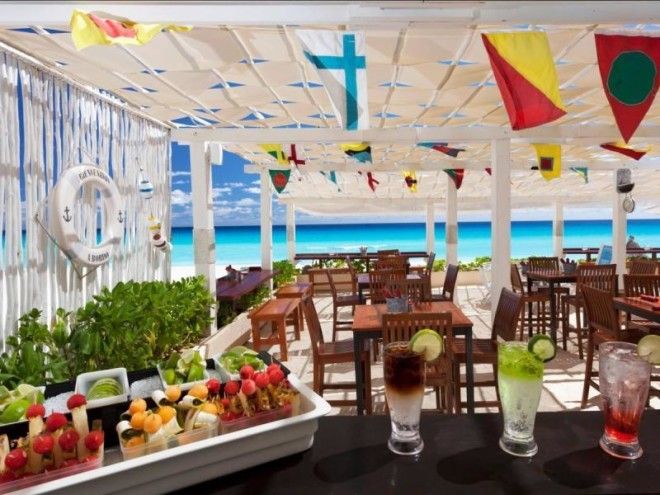 This beachfront resort includes 371 stylish rooms that range from a 4,000-square-foot Presidential Suite to its signature suites. Rooms come complete with private terraces, Egyptian cotton sheets, and breathtaking views of the ocean. When you're not unwinding in your suite, enjoy fresh seafood at their sushi bar or lobster grill before indulging in a steam bath at Spa Aqua.
Rooms start at around $459 per night.
7. Luxury Bahia Principe Sian Ka'an, Akumal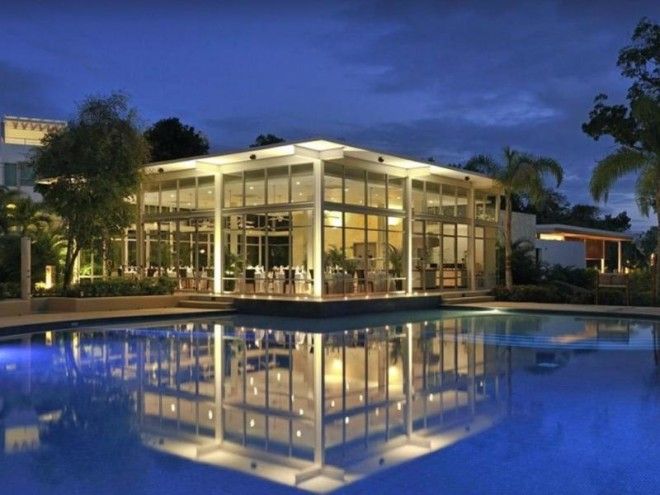 Luxury Bahia Principe Sian Ka'an is set within a flourishing tropical forest in Mexico's Riviera Maya. It has 420 suites, four pools, four restaurants, five bars, and activities that include swimming with dolphins and kayaking. A personal butler can assist guests with any needs during their stay.
Rooms start at around $125 per night.
6. Iberostar Grand Hotel Bávaro, Punta Cana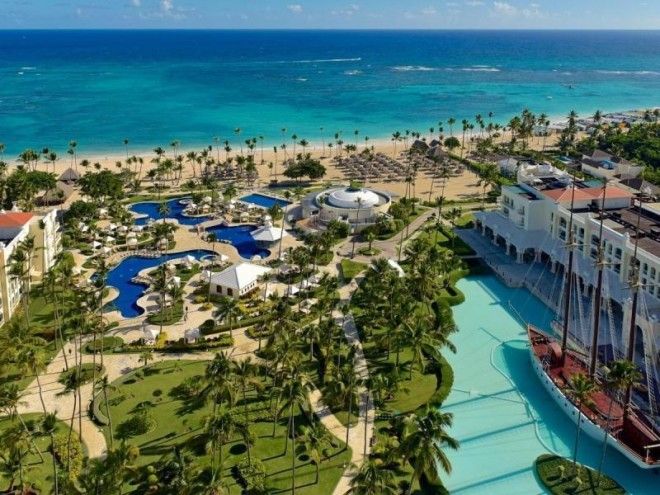 Iberostar Grand Bávaro, located in Punta Cana, Dominican Republic, includes 272 suites that range from seaside rooms to those with direct access to the pool. Each of the rooms comes with Jacuzzis for two, marble baths, and plush bedding. The resort also includes several pools to take a dip in, a gym with classes that range from yoga to tai chi, a spa and wellness center, and various water activities to enjoy.
Rooms start at around $381 per night.
5. Marquis Los Cabos, San José del Cabo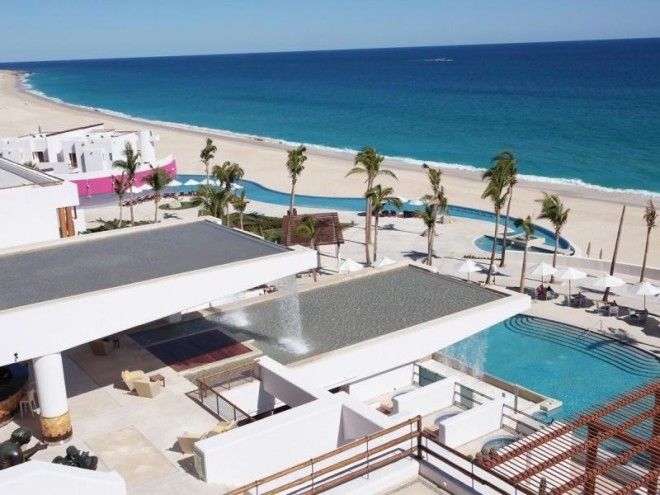 Marquis Los Cabos sits at the southern tip of Mexico's Baja California peninsula. Guests staying here will be treated to rooms that offer stunning views of the Mar de Cortes, five resort restaurants and two bars, and a 13,000-square-foot-spa that offers holistic body treatments. Their spa also features a state-of-the-art fitness center, complete with various hot tubs, a plunge pool, a sauna, and a steam room.
Rooms start at around $500 per night.
4. Pueblo Bonito Pacifica Golf & Spa Resort, Cabo San Lucas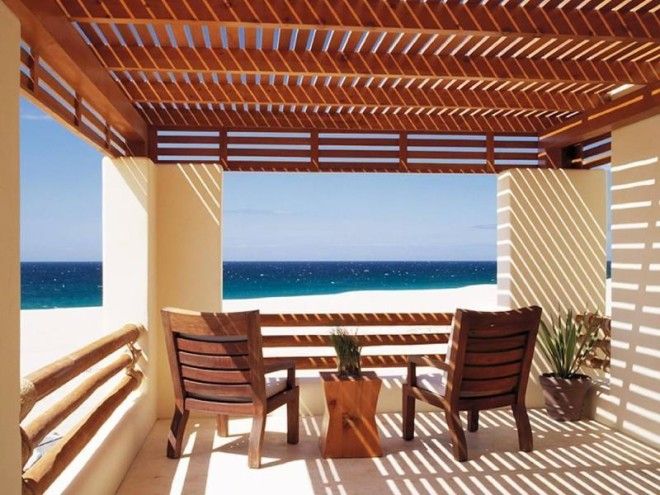 Pueblo Bonito Pacifica Golf & Spa Resort is a paradise for those seeking a private oceanfront getaway. The resort is located on a secluded beach in Cabo San Lucas, Mexico, and includes 154 rooms that feature marvelous ocean views. Spend your time exploring its five restaurants and its wellness spa, or enjoy activities like golf, fishing, and tequila tastings.
Rooms start at around $491 per night.
3. Luxury Bahia Principe Cayo Levantado, Samaná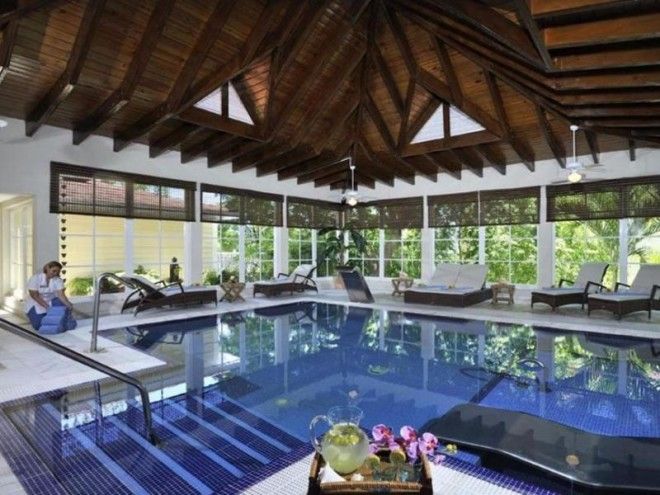 Luxury Bahia Principe Cayo Levantado is located on a tropical island in Samaná, Dominican Republic. Guests are transported here via boat before enjoying suites and villas adorned in romantic canopy beds, relaxing hot tubs, and 24-hour room service. Spend a night dancing under the stars at their outdoor nightclub on the beach, or indulge in a massage at its stunning spa.
Rooms start at around $369 per night.
2. Excellence Riviera Cancun, Puerto Morelos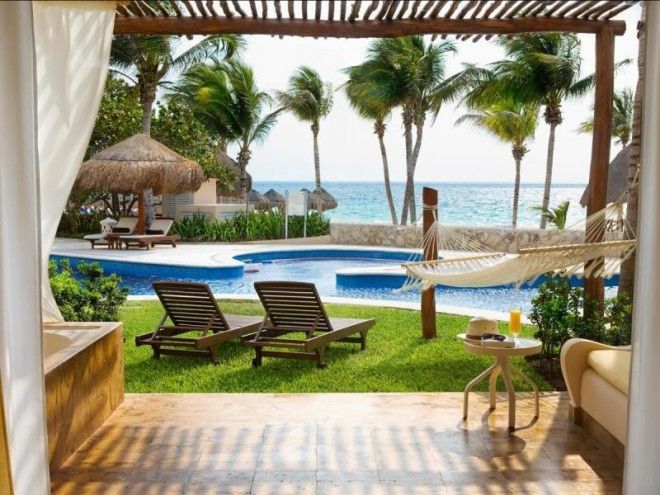 Excellence Riviera Cancun is located on a white-sand beach on Mexico's Riviera Maya. The resort is designed in a Mediterranean style, with stucco, tile, and marble features. Rooms range from swim-up suites and ocean view rooms to two-story rooftop terrace suites, where you can get incredible views. Choose between six winding pools, 10 international restaurants, and activities that range from snorkeling to yoga classes on the beach.
Rooms start at around $370 per night.
1. Excellence Playa Mujeres, Playa Mujeres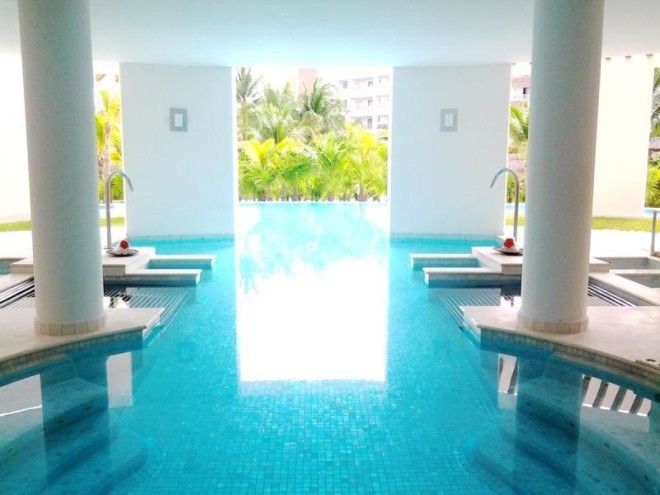 Excellence Playa Mujeres is situated on an intimate white sand beach along an untouched 20-mile peninsula near Cancun. The hotel's suites feature private Jacuzzis with indoor and outdoor access and stunning views below. There are 10 restaurants to choose from, as well as the renowned Miilé Spa for when you need to unwind. Finally, the resort sits near an island marina, where you'll find a Greg Norman signature golf course.
Rooms start at around $496 per night.