Most of us dreamed of a treehouse as kids – but not all of us were fortunate enough to have one in the backyard. And as we were growing up, the dream was getting closer and closer to being forgotten. For Kazakh architect Aibek Almasov, however, that dream was never abandoned, and he came to design a home that is the most incredible treehouse you have ever seen!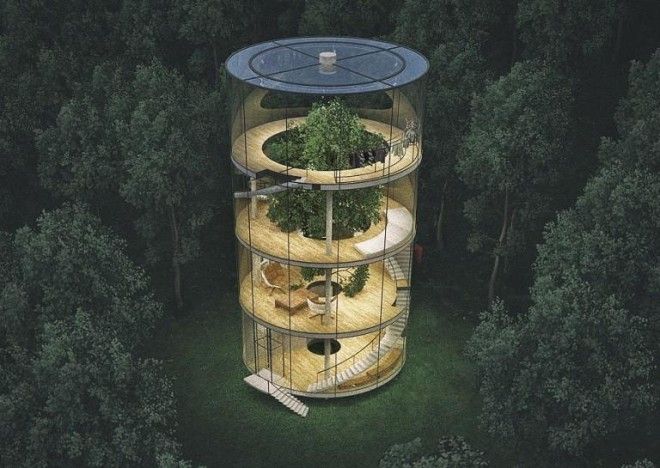 According to Benjamin Starr from Visual News, Almasov created a "house" that, instead of being built on a tree, was built around it, turning the living 40-foot-tall fir tree into the house's central element. In fact, is it more appropriately called "tree in a house". As you can see through the images, the house designed by Almasov, instead of having the traditional rectangular geometry, has a cylindrical glass structure that surrounds the tree. Furthermore, although the structure does not offer much privacy to the occupants, it allows them to have a 360-degree view of the landscape that surrounds them.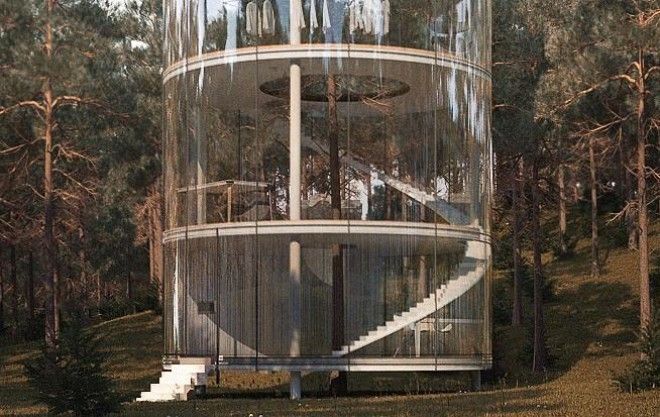 According to Rachel Oakley from Lost At E Minor, who spoke to Almasov, the four-storey home uses renewable sources of energy such as solar panels and geothermal heating and air conditioning systems. Daily Mail reports that the house was built for a 38-year-old businessman last year at a cost of £240,000.