In 1985, the 24-year-old Princess Diana and her husband, the Prince of Wales, then 37, were guests at a White House gala dinner. After dinner, President Ronald Reagan introduced a different couple.
Permit me to add our congratulations to Prince Charles on his birthday just five days away and express also our great happiness that... er... Princess David - Princess Diane - here on her first trip to the United States.
RONALD REAGAN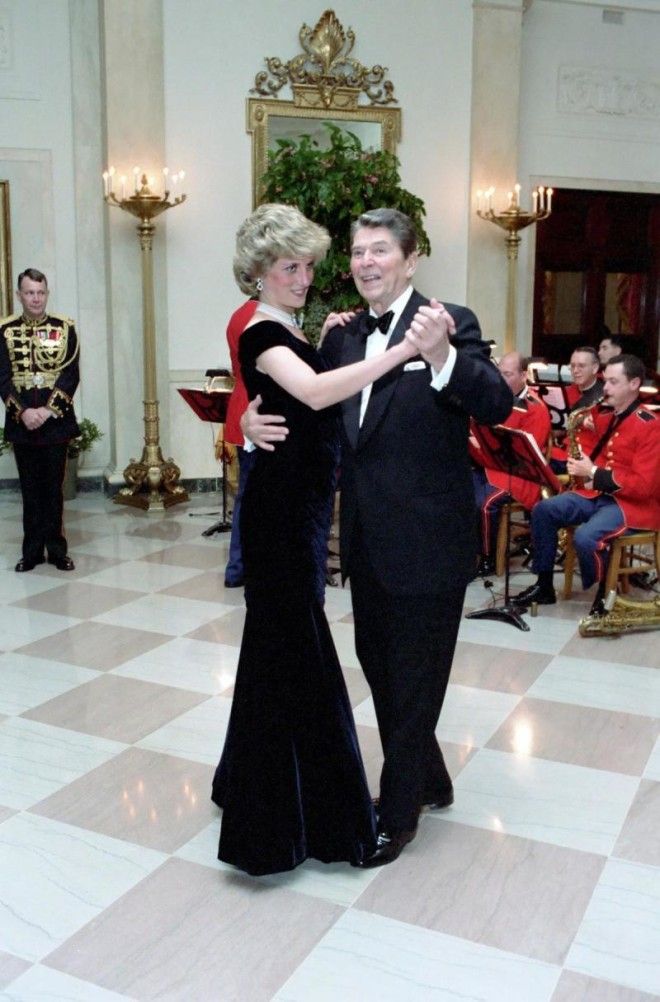 Diana dances with then-President Ronald Reagan.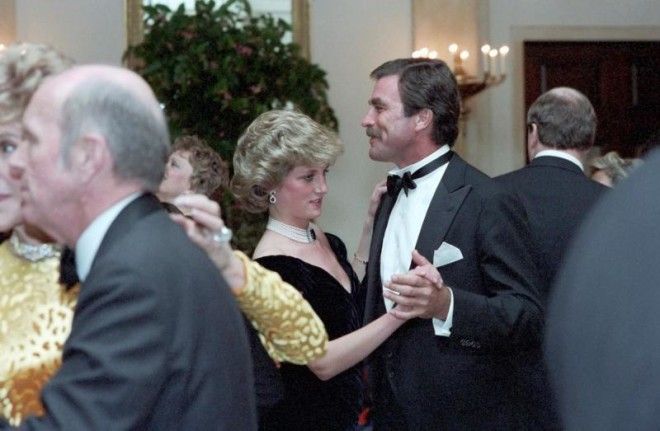 Diana and Tom Selleck.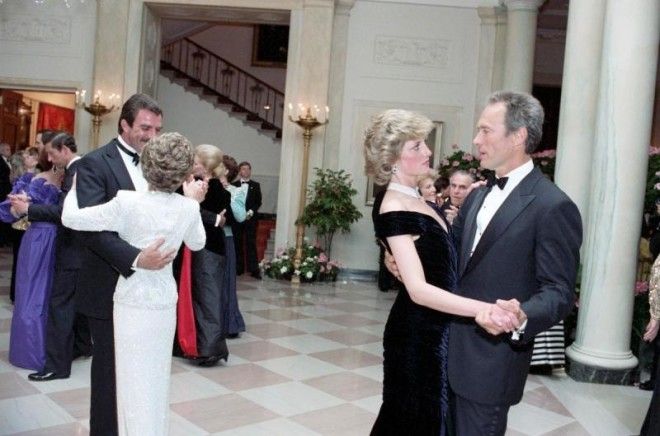 Diana and Clint Eastwood.
During the gala, Diana danced with John Travolta (to the
Saturday Night Fever
soundtrack). So significant was the dance to the public perception of Diana that the dress she wore — a midnight blue evening dress created by designer Victor Edelstein — became known as the "Travolta dress."Diana wore the dress again for her last official portrait picture in 1997, and then had it placed it in a charity auction in June of that year, just two months before her death. Maureen Dunkel, a Florida businesswoman, snapped up the dress but later went bankrupt and was forced to sell.
In 2013, the dress was sold again at auction for £240,000 ($362,424). It was, according to the auction house, bought by "a British gentleman as a surprise to cheer up his wife."
I put my hand in the middle of her back, brought her hand down so that it wouldn't be so high and gave her the confidence that we would do just fine.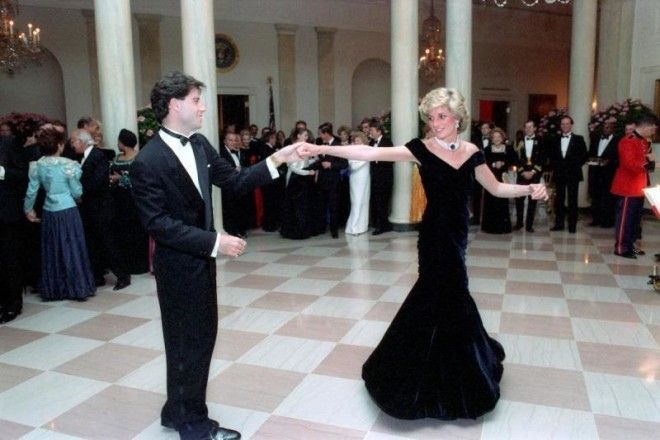 RONALD REAGAN LIBRARY
I felt that I had taken her back to her childhood, when she had probably watched
Grease
– and for that moment I was her Prince Charming.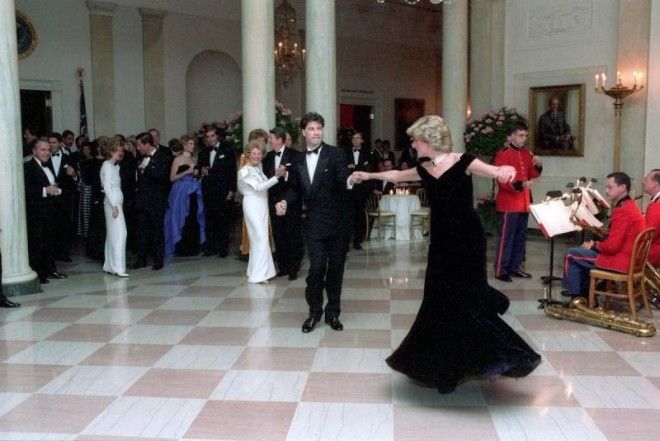 I am not a glove puppet. - PRINCE CHARLES, ON BEING REPEATEDLY ASKED ABOUT THE DANCE.