1. Queen Latifah
She proves she really is a queen with her confident, gorgeous self on the beach.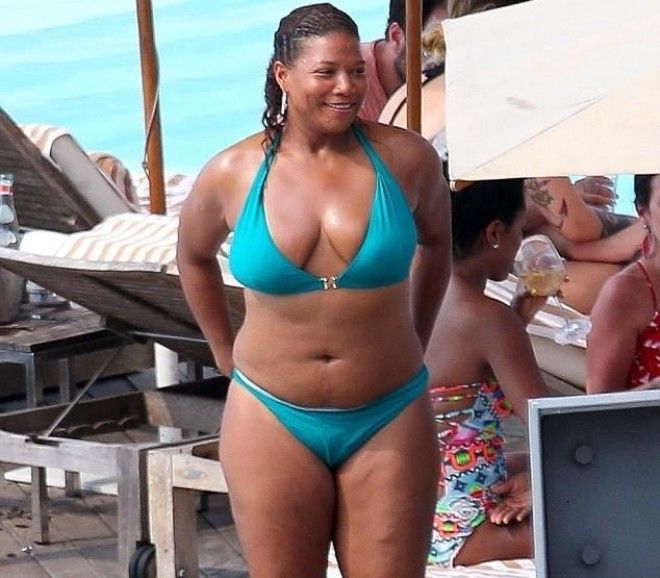 2. Christina Hendricks
With the upper half of her body, we get why Ms. Hendricks didn't opt for a bikini- but we're sure her Jessica Rabbit body still stole the show in a one piece.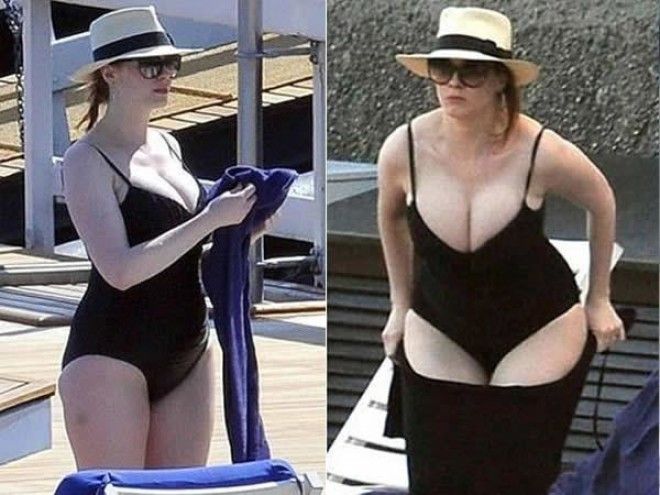 ?
3. Lena Dunham
Lena is killing it in this super cute tribal print bikini with her short hairdo. Girl power.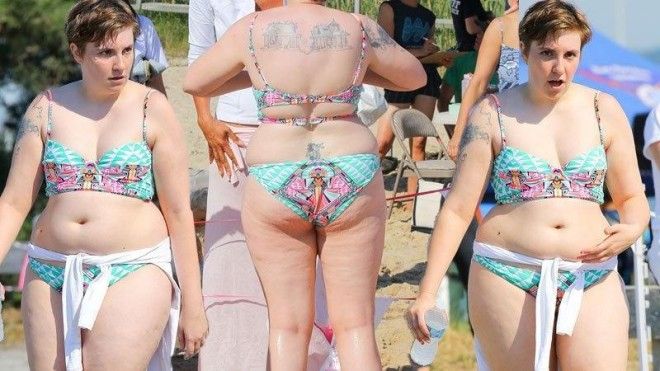 4. Kelly Osbourne
Kelly's floral print on her chic bikini matches her purple hair – she fills out the two piece the only way a legendary rocker's daughter can – powerfully.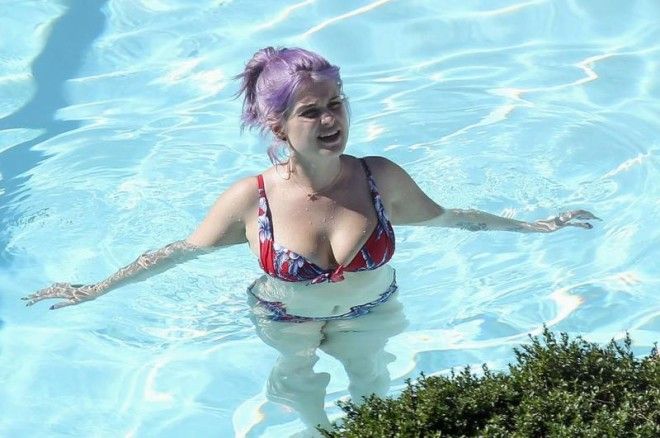 ?
5. Jill Scott
The soul singer wears a cute brown cover-up as she holds her son for some beach family time, all the while, keeping it trendy.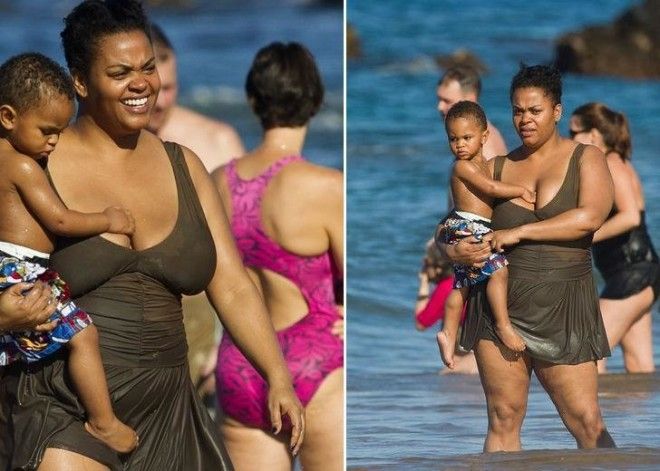 6. Mindy Kaling
This picture might be cheating since she's technically just trying on her swimsuit that she will wear to the beach, but we're obsessed with it, and want one ASAP.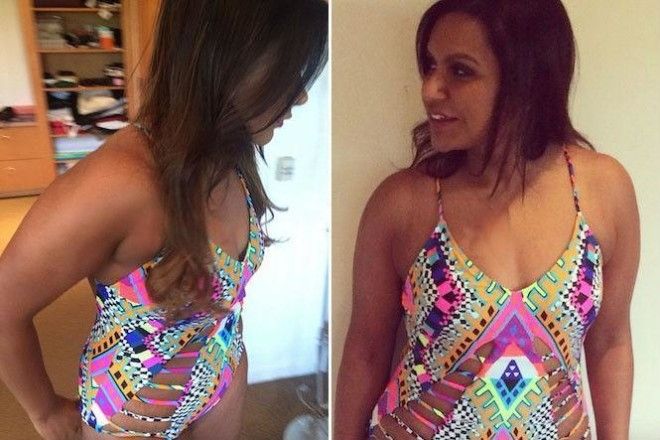 7. Sara Ramirez
Everyone's favorite 'Grey's Anatomy' Latina rocks a fiery red bikini here, but her internet presence is so elusive, we can only see the top half of it. We can only imagine the 'yas queen' factor that the bottom holds.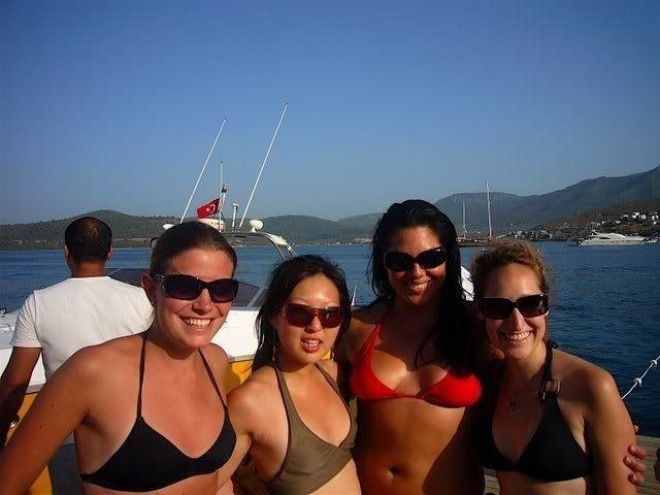 8. America Ferrera
America is giving us island vibes with her matching bikini top and cover up, and best of all? She looks genuinely happy, and not self-conscious of her body at all.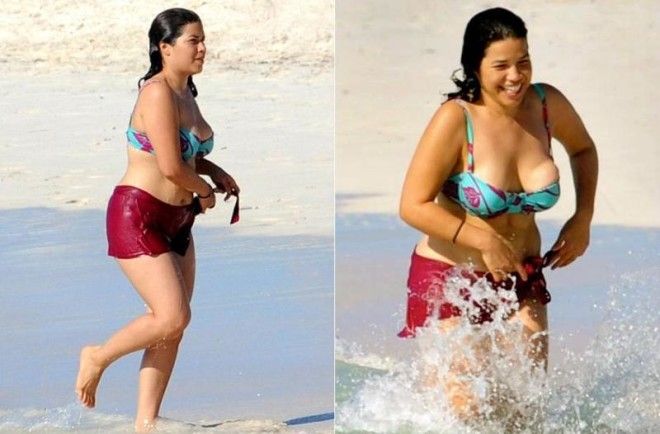 ?
9. Mia Tyler
Her sister may be more famous for her acting roles, but her sister Mia is just as lovely, and a tattooed goddess that we can all appreciate.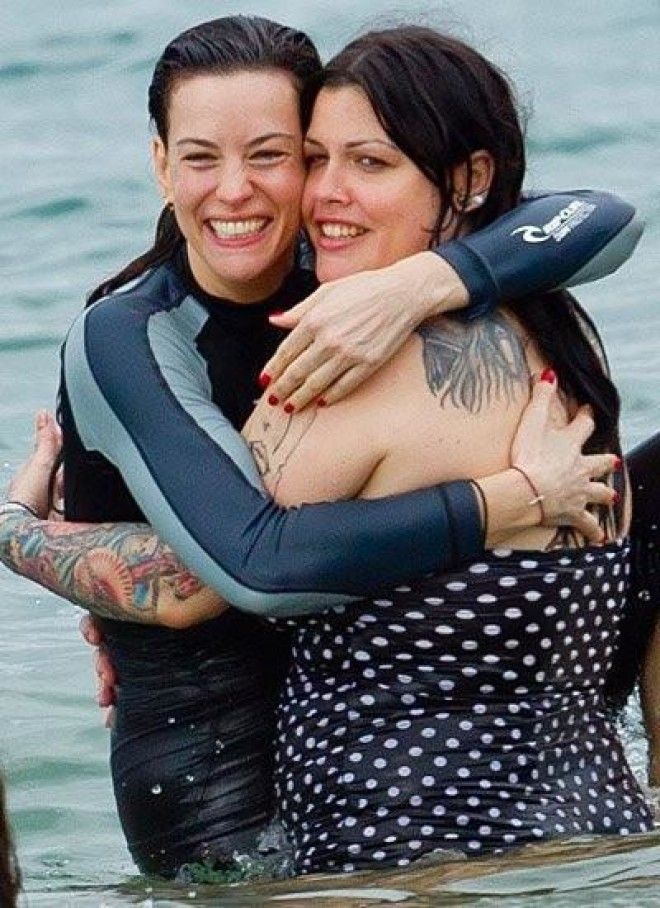 10. Kate Upton
Ok, ok. We know she models bikinis for a living, but the fact that this is her in an unedited, un-photoshopped shot that isn't hours of composed perfection makes it way better. You give us that dose of realness, Kate, and don't be ashamed.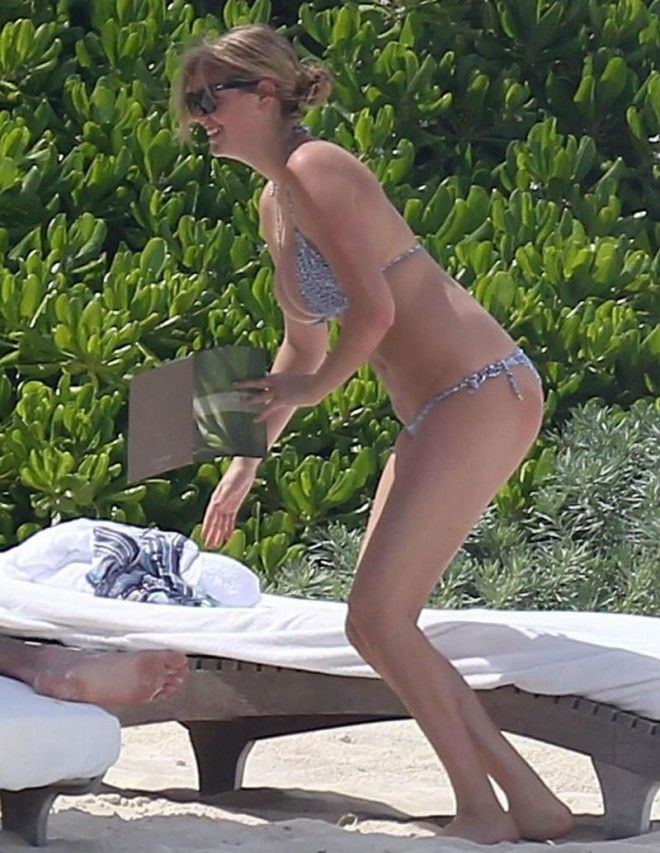 ?