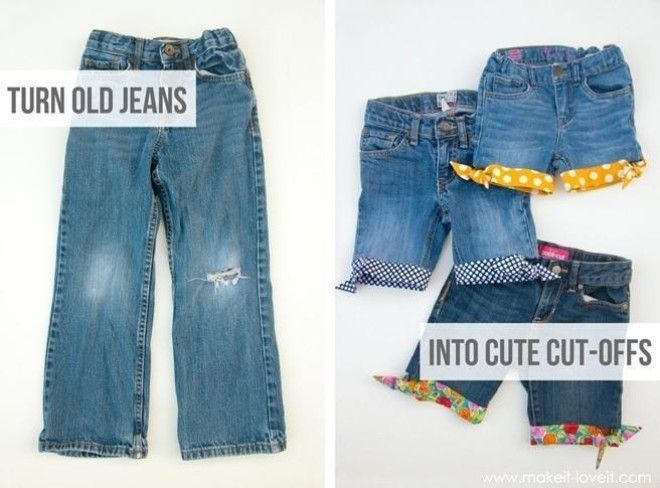 Worn Jeans are common among kids, we don't have to throw away them after wearing several months, remaining new except the big hole there. We can
repair the holes with cute ideas as we collected before
. And today we are going to shop again from our closet and turn those worn or old pair of jeans into stylish new summer wear!! If you have some worn-out jeans or your kids' favorite pair of pants are getting a bit short, try this easy and economical way to turn worn Jeans into DIY Cut Off Jean Shorts! The best fashion items never go out of style, and these handmade cut-off jean shorts are the perfect example. All you need are a pair of old jeans, some cute fabric scraps or lace trim, sewing machine, scissors, thread, pins and needles. Ready to customize your own shorts for Summer? Check out all the tutorials via the links below and get inspired to sew your very own jean shorts this summer.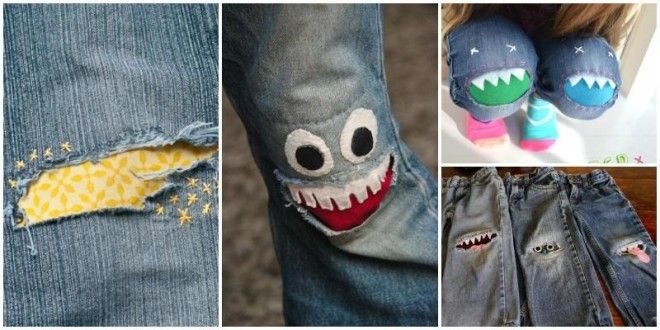 Cute Way to Mend Jean Holes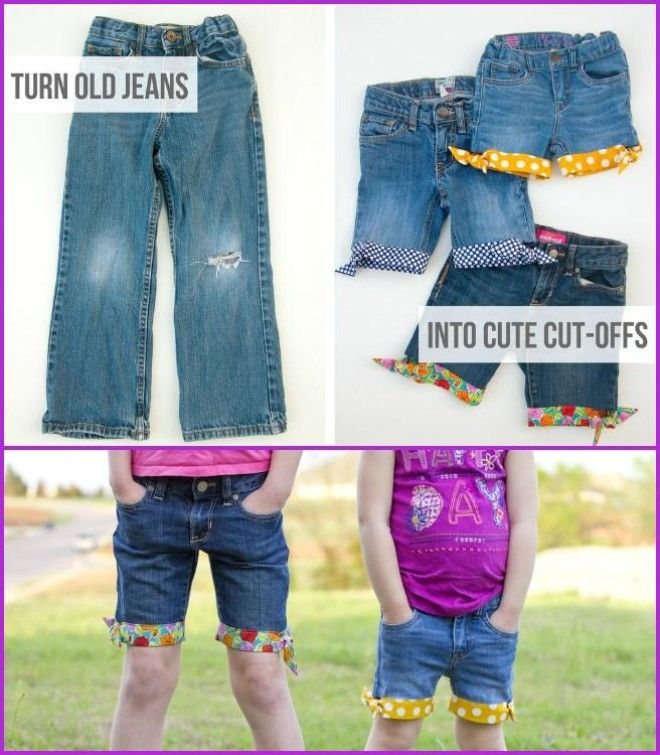 Summer Style Cut Off Jean Shorts Via Makezine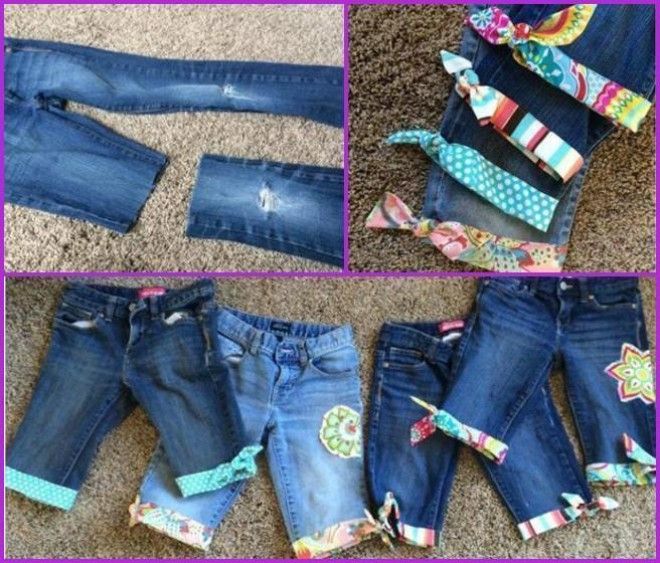 Pretty Cuff on Cut Off Jeans Via Chris's Interest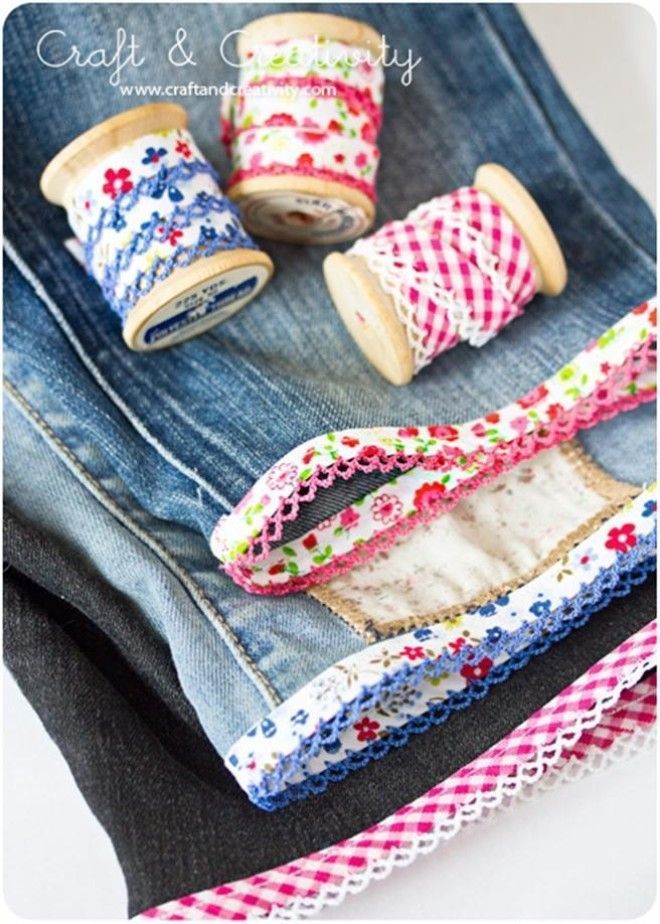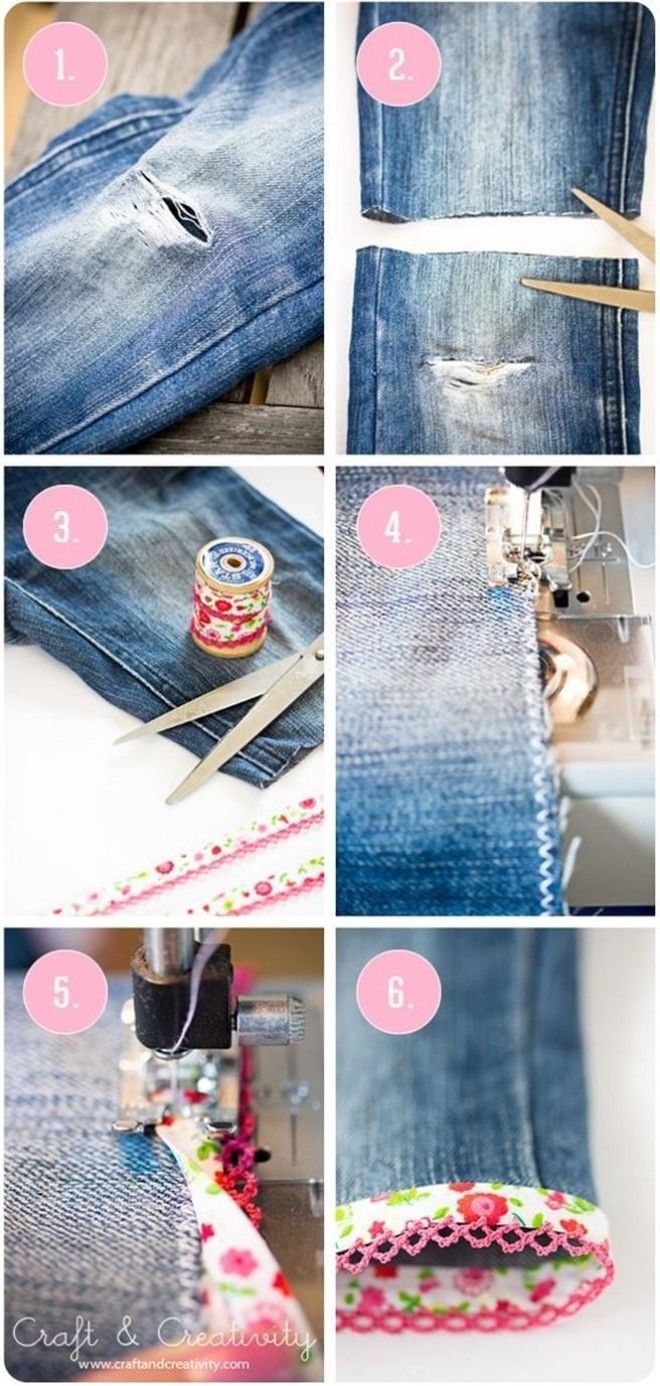 Torn Jeans Shorts Via Craft and Creativity
Upcycle Jeans into Boutique Shorts Via Create Kids CoutureCut and seam is the simplest and most direct way to renew your worn jeans.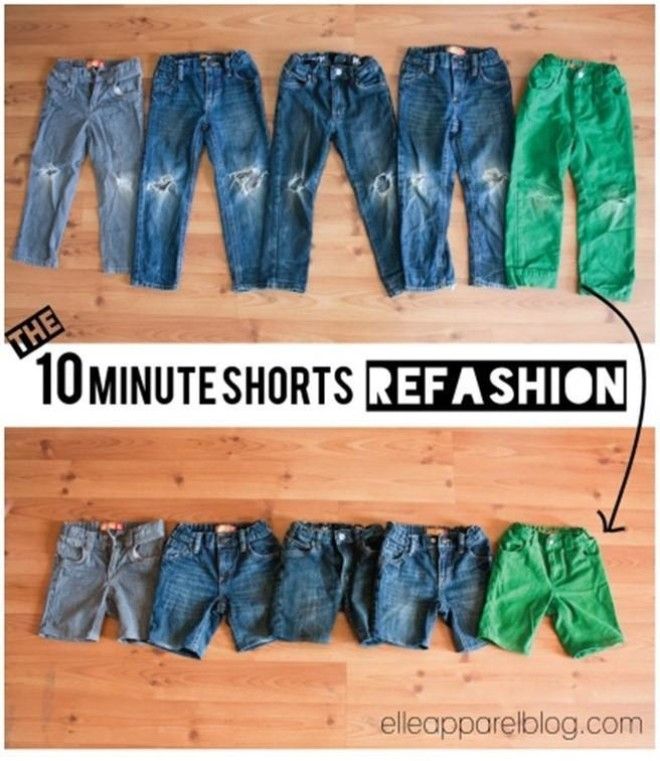 Kid Shorts Refashion Tutorial Via Elle Apparel BlogYet add a little creativity to make your seam more stylish without even seam the edges such as this one: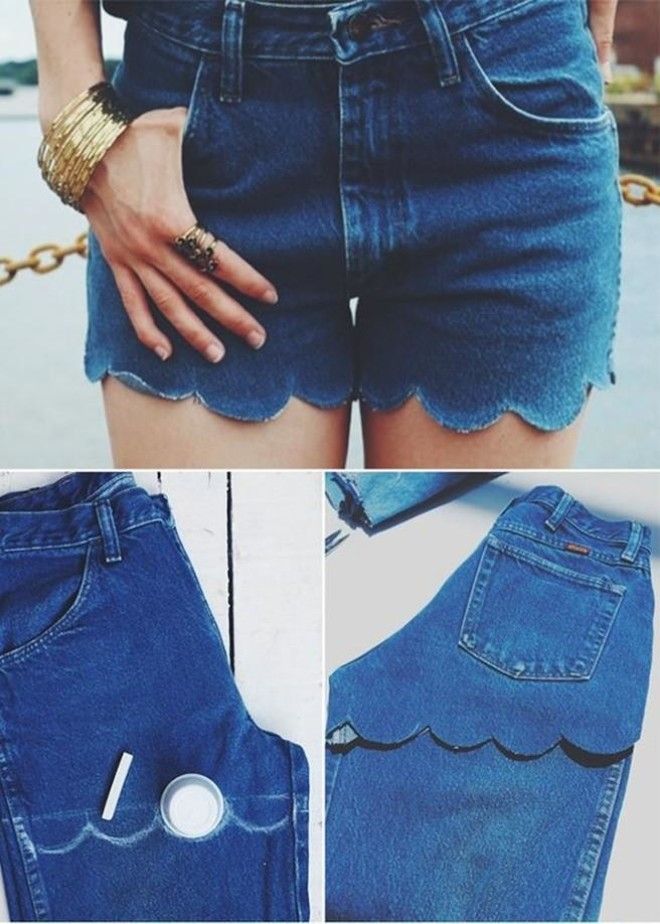 Ways to Turn Jeans in Shorts Via Opinandomoda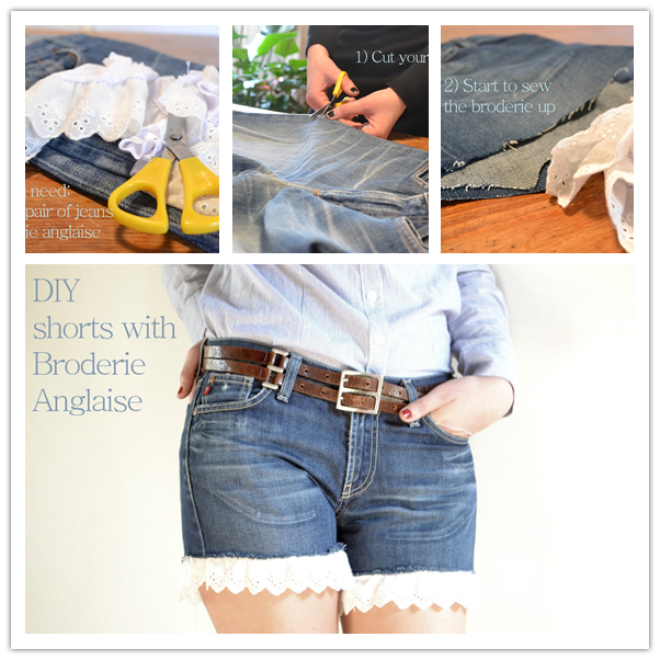 Refashion Shorts from Old Jean with Broderie Anglaise